6 companies helping to create the zero-carbon economy of the future
We Mean Business coalition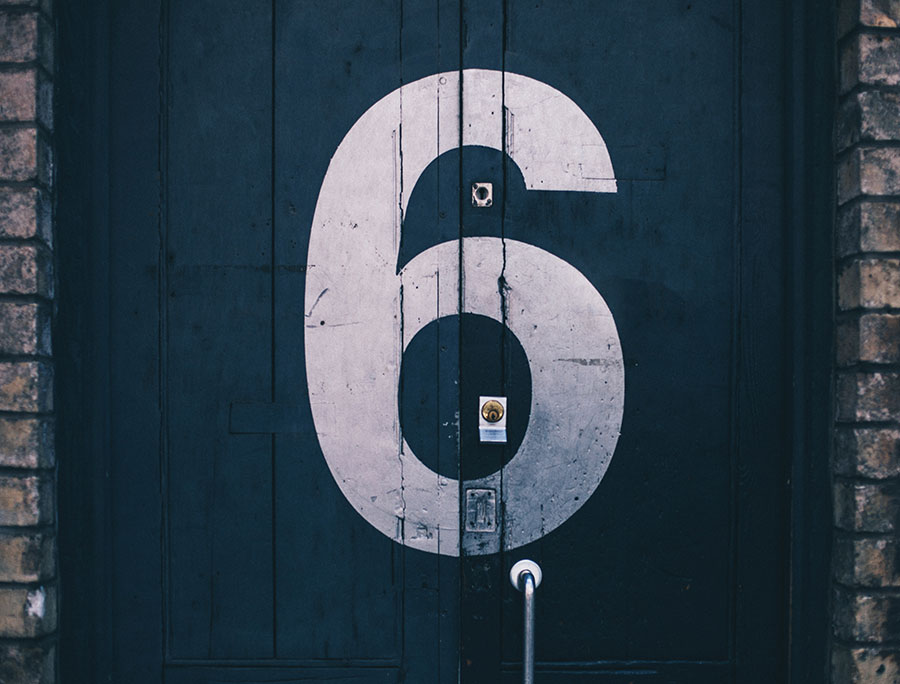 More and more of the world's leading companies are responding to the urgent need to address the growing threat of climate change and help create the net-zero carbon economies of the future. They are embracing the opportunity to drive innovation, increase competitiveness, enhance risk management and stimulate growth.
Below are just some of the growing number of companies demonstrating not only bold ambition, but also tangible progress against their climate targets.
Unilever: 100% renewable on five continents 
Unilever – one of the world's largest fast-moving consumer goods companies serving some 2.5 billion people everyday – announced strong progress against its renewable energy ambitions this month.
The company is now using 100% renewable grid electricity across five continents – demonstrating progress not only against its target to reach 100% renewable electricity with RE100, but also towards its ultimate goal of being carbon positive by 2030.
To achieve this, Unilever has invested in energy efficiency programs, which have led to a reduction in total energy consumption of 28% and to a halving of carbon emissions per ton of production since 2008.
The announcement comes ahead of Unilever taking to the stage at the opening ceremony of Climate Week NYC and participating in the United Nations Secretary General's Climate Action Summit, where it joins leaders from government and business in advocating for the importance of limiting global average temperature rise to 1.5°C.
The company is also committed to accelerating the transition to electric vehicles with EV100 and several other initiatives.
Mahindra: Matching bold ambition with action 
Back in early 2018, Mahindra Group's Chairman Anand Mahindra challenged businesses around the world from all sectors to set an ambitious science-based emissions reduction target (SBT).
He backed up this bold call to action by committing to make the entire group carbon neutral by 2040 and to setting SBTs for all the companies in the $20.7 billion Indian conglomerate. So far, 20 of the group's companies have committed to setting SBTs, with the Science Based Targets initiative.
The two Mahindra companies with the highest emissions – Tech Mahindra and Mahindra Sanyo Special Steel – were the first to commit to setting SBTs and already have approved targets, with Sanyo Steel becoming the first steel maker globally to have an approved SBT.
The group is seeing progress against its targets – total emissions across direct, indirect and value chain emissions (Scope 1, 2 and 3) fell 14% to 618,439 t CO2 in the company's financial year 2017-2018, compared to the previous year.
And the company is generating revenue of $419 million from its 'green' businesses annually, proving that climate action doesn't have to come at the expense of business growth.
IKEA: Accelerating climate progress 
INGKA Group (formerly IKEA) – the world's largest home furnishing company – is accelerating towards its goal of achieving a climate positive value chain by 2030, while growing the IKEA business.
This includes delivering on its science-based target, switching to 100% renewable electricity by 2020 with RE100 and 100% zero-emission home deliveries by 2025 with EV100.
On the renewable energy front, IKEA is making progress against its target. In its financial year 2018, IKEA generated renewable energy equivalent to 81% of the energy used across its operations.
For its roll-out of zero-emission home deliveries, IKEA is aiming to reach its goal in the major cities of Amsterdam, Los Angeles, New York, Paris and Shanghai by 2020. The aim was reached in Shanghai already during 2019, just one year after the announcement. IKEA has also started to deploy electric vehicles in Australia, China, France and India.
Levi's: Ahead of schedule
Levi Strauss & Co. has already achieved its initial science-based emission reduction target of 25% reduction ahead of the planned 2020 goal. The company has now built on this success and committed to a 90% reduction in greenhouse gas (GHG) emissions from within their own facilities and a 40% reduction in its global supply chain by 2025, as well as switching to 100% renewable electricity.
The company is working to achieve its 100% renewable electricity target through energy efficiency measures; implementing onsite solar globally; purchasing green utility products in Europe; establishing power purchase agreements (PPAs) in the United States and buying renewable energy certificates (RECs) globally.
And in 2017, Levi's worked with six manufacturers in Bangladesh, India, Sri Lanka and Vietnam to help reduce their GHG emissions by 13% and their energy use by 22% in less than one year. Alongside reducing their carbon footprints, these initiatives helped manufacturers save more than US$1 million in operating costs.
Maersk: Redefining shipping best practice 
Maersk – the world's largest shipping container company – laid down the gauntlet for the industry and its suppliers back in 2018 by setting course for carbon neutrality by 2050.
It's backing up this bold ambition by focusing on the ships needed to deliver on global freight routes and the fuels used to power them.
As part of its aim to have carbon-neutral vessels commercially viable by 2030, Maersk is replacing older vessels with new and more efficient ones. By optimizing hull dimensions and propulsion systems Maersk has designed and built vessels that perform 15% more efficiently than average vessels.
Maersk's CO2 emissions per container have been reduced by 46% since 2007 – 9% more than the industry average.
Rolls Royce: Engineering a zero-carbon future 
Rolls-Royce is applying its world-class engineering capabilities and years of experience in hybrid and electrical power to be part of the solution to society's greatest technological challenge. The company is pioneering the electrification of flight, while building on its innovations in rail, marine and power.
Rolls-Royce has ambitious targets to reduce GHG emissions associated with its operations and facilities to net-zero by 2030.
In Rolls-Royce's own operations, the company has reduced GHG emissions by 21%, energy consumption by 20% and waste to landfill by 67% since 2014.
However, Rolls-Royce has also improved the efficiency of commercial flight by more than 40%, compared to the first generation of gas turbine aero engines. And it has the world's most efficient aero engines flying today, the Trent XWB, powering the Airbus A35, and the company's new Pearl 15 engine for business aircraft which includes an ultra-low emissions combustion system, delivering a 7% improvement in specific fuel consumption and best in class NOx emissions.
Salesforce: Net-zero cloud computing 
Salesforce.com, Inc. – the American cloud-based software company with a market cap of over $122 billion – was ranked #2 in Barron's 2018 list of 100 Most Sustainable Companies.
The company achieved its goal of net-zero GHG emissions back in 2018, through a combination of emissions reductions and offsetting.
The company is also committed to sourcing 100% renewable electricity for global operations by 2022, with RE100, and is a member of the EP100 initiative – through the Net Zero Carbon Buildings pathway, committing to owning and occupying only buildings that are net-zero carbon in operation by 2030.
In addition, Salesforce is partnering with its top suppliers, that are responsible for 50% of its total supplier-related emissions, to set their own emissions reduction targets by 2025.
These are just some of the companies helping to accelerate the transition to the zero-carbon economy. Over 1,000 companies have committed to bold climate action through the We Mean Business partner initiatives.