A look at India's transition to low carbon future: Leading to COP 21
Sunil Jain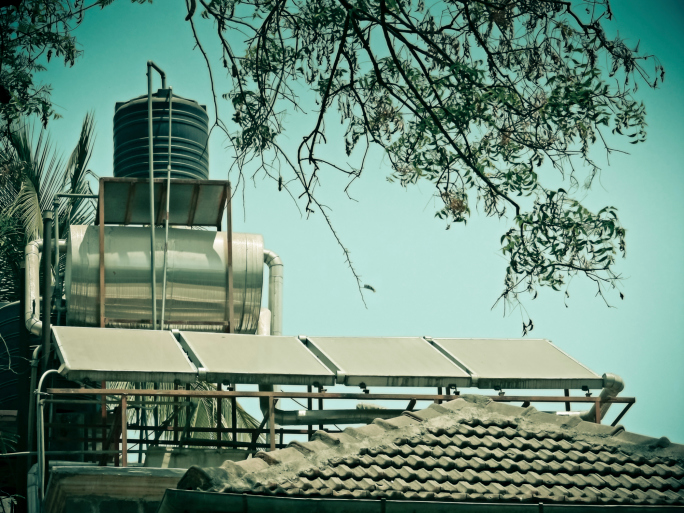 The Indian economy has experienced an unprecedented growth over the last decade, with its energy demand growing four folds over the past 40 years. As per various estimates including that of Planning Commission, India will face challenges in meeting its growing energy demands and will face an energy deficit of around 30% by the end of 2022, if our dependence on indigenous sources persists. Moreover, despite recent growth in the economy, India is still facing serious socio-economic challenges with more than 20% of its rural population still living below the poverty line. Improving the energy availability in India will go a long way in improving its socio-economic fabric by offering opportunities to millions of Indian to overcome poverty and become self-sufficient.
However, increasing energy availability doesn't come without its adverse effects. The carbon emissions in India are increasing rapidly and we now have the dubious distinction of being ranked fourth in the world, in terms of per capita carbon emissions. Even though levelised cost of energy of fossil fuels may be lower than levelised cost of energy for renewable, the additional costs associated with fossil fuels considering its harmful impact on society and environment, the social cost of energy (SCoE) of fossil fuels (comprising of coal, gas and nuclear) is nearly 1.5-2 times the social cost of energy (SCoE) from renewable energy sources.
With recognition of the growing concern, India has recently pledged to reduce the emissions intensity of its Gross Domestic Product (GDP) by 33-35% in 2030 from 2005 levels.
To achieve twin targets of meeting the ever increasing energy demands and reducing carbon intensity, India is left with no option but to maximise its renewable energy portfolio and opt for energy efficient measures. Some of the low hanging fruits in this pursuit include replacing kerosene (used for lighting and has severe adverse health implications) with electricity generated from renewable energy; replacing diesel gensets, used for agriculture with solar water pumps; converting feed stocks with significant energy potential (biomass which otherwise is burnt on field leading to pollution) for energy recovery using different technologies; facilitating the last milers with mini grid solutions using renewable energy sources. In urban areas rooftop solar installations are scaling up among industrial houses, manufacturing units, corporates, hotel chains, government buildings etc.
Businesses are considering resource scarcity and market instability, against the potential financial impact of new environmental regulations.  There is a steady shift to renewable energy sources for their electricity needs and optimization of institutional cost by developing energy efficient solutions.
The debate over carbon emissions cut is reverberating from White House to Parliament sessions, to NGOs to Industry Associations. Governments all over the world have set their own climate target across levels to scale up their economies and prevent impending disorders. These measures cannot be brought about by policies alone; it must be taken up by society at large as a principle guiding the choices each citizen makes every day, as well as the big political and economic decisions that affect many. While the government has been pushing large utilities for RPOs,  a"Renewable Consumption Obligation – RCO" should be enforced on industrial and commercial users who contribute nearly half (40–45%) to the growing CO2 emissions. I firmly believe that RCO adherence should proliferate with every passing day. Industrial and commercial users should mandatorily use at least 10 % of renewables in their energy consumption mix which progressively should escalate to 50% in next twenty years' time.