DSM CEO: Carbon pricing unlocks private sector potential to address climate urgency
By Feike Sijbesma, CEO of Royal DSM and Carbon Price Champion of the CPLC convened by the World-bank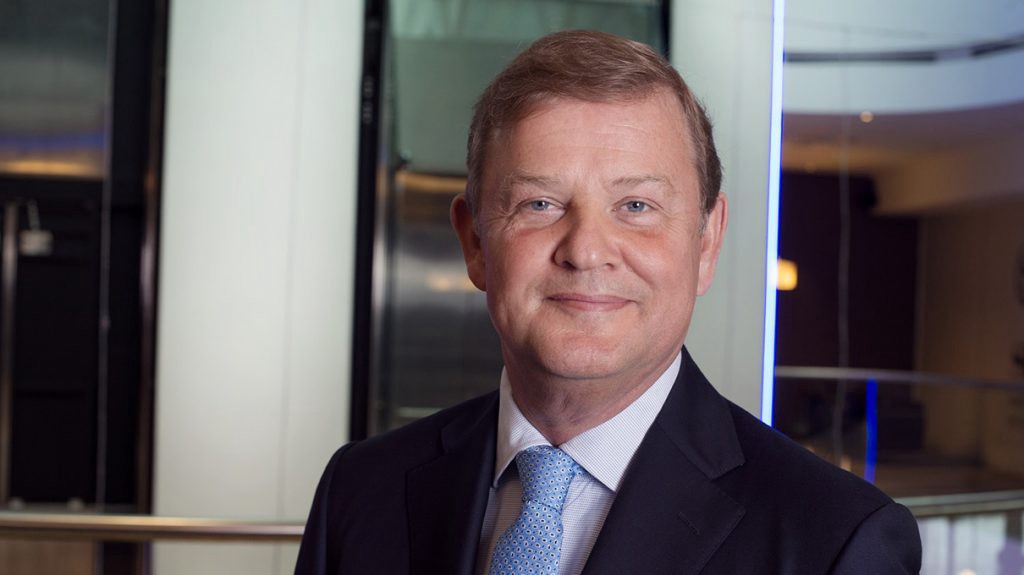 As world governments meet in Madrid at the UN climate meeting (COP25) to negotiate the way forward on climate, our world is facing unprecedented levels of extreme weather events. Paying for the impacts of these is going to quickly become unsustainable, while we also need a clear economic incentive to cut emissions fast.
A meaningful price on carbon will help to ensure that the burden of dealing with the effects of climate change, lies with those who can change the system and make the biggest impact on reducing emissions: the private sector. Instead of asking or dictating who should reduce emissions where and how; a carbon price embeds a strong incentive in our economy and will speed up the transition.
Some 40 countries and more than 20 cities, states and provinces already use carbon pricing mechanisms, with more planning to implement them in the future. All carbon pricing schemes now in place cover about half their emissions, which translates to about 13 percent of annual global greenhouse gas emissions, including the EU and China. This percentage is increasing as we speak.
Countries and states are connecting carbon price systems in the Americas, while Europe has tightened its credits, increasing its price so far from about €5 to above €25 per ton.
While this is great progress, national carbon price levels need to be above €30 per ton to start to make enough of an impact. In fact, a carbon price of between $50-$100 per ton would be needed by 2030 to deliver on our Paris commitments, as earlier indicated by Stern & Stiglitz.
Although many other countries mention carbon pricing in their current climate action plans, the lack of clarity on the mechanisms as well as the international competitiveness concerns are slowing down the implementation and development of policies. We need to move faster.
I co-chaired with Anand Mahindra, the World Bank-led commission on carbon pricing and competitiveness which concluded that the additional costs created by carbon pricing are often small relative to other factors that impact competitiveness like labor-arbitrage, raw-material and energy prices, innovation climate, exchange rates, tax rates and others. The report demonstrates that to counter any competitiveness risks, carbon pricing policies can be designed to keep the incentive to reduce emissions while providing support to those sectors most at risk. Many businesses indicated that the price needs to be at least $30 per ton to be meaningful, whilst at prices of $ 100–150 per ton there is no evidence on carbon leakage, clear competitiveness or job losses, excluding some heavy exposed industries which can be countered by specific policies.
For business and investors as well, strong carbon markets and meaningful pricing signals are powerful drivers of innovation and investment. Today, while not socially and environmentally acceptable, polluting activities without a meaningful carbon price, unfortunately, remain economically viable. With a carbon price, companies will inevitably expand into clean, growth areas. In this way, the overall environmental goal is achieved in the most flexible and efficient way to society. A carbon price also stimulates clean technology and market innovation, fueling new, low-carbon drivers of economic growth, while leveling the playing field.
Adopting an internal carbon price has helped DSM innovate and grow as a business, without growing our carbon footprint. Our internal carbon price of €50 per ton of CO2 is helping us accelerate our own transition to net-zero as it enables us to factor emissions into every decision we make about investments or innovation projects. We see it as the best way to future-proof our growth. It has also proved to us that effective carbon pricing is an essential tool that governments should adopt as part of their efforts to tackle climate change.
We are not alone, since nearly 1,400 companies have adopted an internal carbon price or will do so within the next year, supported by a growing group of CEOs and companies who want the world to move faster.
Carbon-pricing provides transparent and consistent ways of defining, measuring, reporting and pricing emissions impacts of all goods and services across the global economy. This will drive swifter decision making, increased investment and innovation across industries and geographies, accelerating the transition to a zero-carbon future.
Time to deliver carbon pricing
Three years ago, a carbon price was deemed too sensitive to include in the Paris Agreement, but we are now increasingly anchoring it in our economic system.
A price on carbon doesn't mean increased taxation and costs for consumers. Cap and trade systems, such as those used in Europe and China, set targets that grow sharper year by year, and let non-achievers pay those that do best, in what is just a normal competitive model to make companies green and clean, whilst performing well.
To really anchor a climate approach into our economic system we must combine a price on carbon with other policies like net-zero by 2050 targets by all countries aligned with limiting global warming to 1.5 degrees Celsius.
Royal DSM has already committed to a long-term target to reach Net-Zero GHG emissions across value chains by 2050, steered by our 2030 science-based target to set us on this course. To achieve it — and to ensure more companies take this approach — will require long-term clear overarching policy signals along with more specific regulations that incentivize the decarbonization of key economic systems. Embedding the cost of carbon into the financial system, including ending harmful fossil fuel subsidies and applying meaningful carbon pricing is critical along with strong demand-side interventions to rapidly pull through the best low carbon solutions, starting with government procurement and product standards. This should form the backbone of policy decisions.
Once a carbon price is adopted, we can look forward to a level playing field with the costs of polluting activities factored in.
Policy makers have a clear opportunity to accelerate the adoption and effectiveness of carbon pricing internationally at COP25 in Madrid to discuss issues around carbon pricing under the banner of Article 6 rules.