Construction is building a low-carbon future by embracing innovation
We Mean Business coalition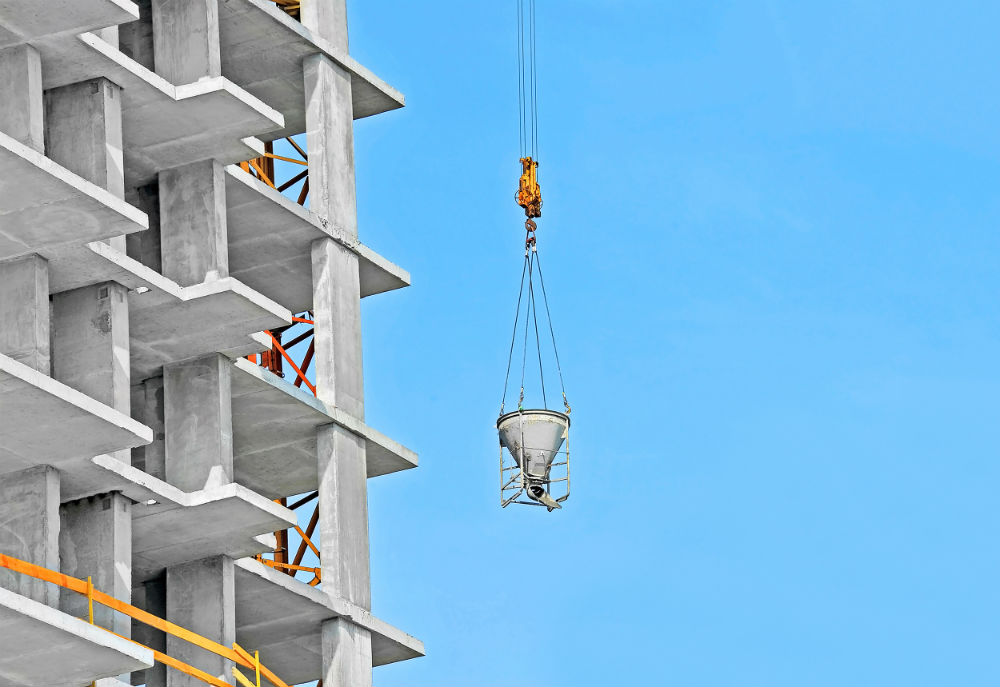 The construction industry has at times seen to be lagging behind the curve in terms of climate action. This is largely due to some unique challenges such as a heavy dependence on carbon-intensive materials, including cement and steel, coupled with tried and tested business models and a lack of disruptive technologies.
And that's a serious concern since the sector contributes nearly one-quarter of all greenhouse gas emissions worldwide, when you take into account energy use both during construction and once the building is being used.
However, recent developments suggest that more and more companies in the sector are taking positive action to address some of these critical issues. In fact, there's something of an innovation boom happening in construction, with 3D-printed houses, wooden skyscrapers and carbon-sequestering cement starting to change the perception of a once traditional industry. And that's potentially good news for the fight against climate change.  
Carbon capture and use
One key area of focus for the construction sector as it looks to decarbonise is carbon capture and use, or utilisation (CCU). While there are considerable challenges in implementing CCU into cement, concrete and steel facilities – namely high costs – there are also huge opportunities in terms of the scale of emissions reduction.   
Earlier this month, a group of five companies led by CarbonCure Technologies demonstrated the world's first integrated CO2 capture and utilisation from a cement plant kiln for use in concrete production. This concrete with embedded captured carbon was then used in a local construction project in the greater Atlanta area, in the US.  
Transforming CO2 into useful products is something the Global CO2 Initiative has been grappling with for some time. But the good news is the initiative estimates that the global market for CO2-based products could be worth $1 trillion annually, with products including chemicals, plastics and even food.
One well established example is Solidia Technologies, which produces cement and concrete that it claims can cut the carbon footprint of concrete by up to 70%, fuel consumption by 30% and water use by up to 80%. LagargeHolcim is currently working with Solidia to commercialise the new cement production process.
Companies are leading the way
More and more companies in the construction sector are harnessing climate action as a driver of innovation, competitiveness, risk management and growth.
For example, Japan's largest homebuilder Daiwa House Industry this month committed to set science-based emission reduction targets. The company also joined the RE100 and EP100 commitments through The Climate Group to help deliver its emissions reduction, through switching to 100% renewable electricity and increasing energy productivity.
While the UK's largest commercial property company Landsec is already implementing its approved science-based target, also with RE100 and EP100.
"Having our target approved has undoubtedly enhanced our reputation and relationship with investors. We are now an even better long-term investment prospect," Landsec's Energy Manager, Tom Byrne, said.
In India, the companies that produce over 50% of all the country's cement have committed to bold climate action through the We Mean Business coalition's Take Action campaign. This includes, leading Indian cement manufacturing company Dalmia Cement, which is a member of RE100 and EP100, as well as being a member of the Low-Carbon Technology Partnerships initiative (LCTPi), from the World Business Council for Sustainable Development.
"We are a leader in the global cement world by producing the lowest carbon intensity cement – our carbon footprint at group level was 493kg/ton of cementitious material (FY 2015-16) which is 20% less than the global cement average. We are also setting up a 10 MW Waste Heat Recovery project in one of our cement plants," Mr. Prashant Tripathy, Group Manufacturing Head at Dalmia told The Climate Group.
Also in the cement sector, LafargeHolcim is a member of the LCTPi and has committed to put a price on carbon, report climate change information in mainstream reports as a fiduciary duty and to responsible corporate engagement in climate policy, as part of the Take Action campaign.
And back in January, nine leading companies in the cement and concrete sector launched the Global Cement & Concrete Association, in a bid to develop and strengthen the sector's contribution to sustainable construction.
Meanwhile, steel companies are also setting bold commitments, such as China Steel and Mahindra Sanyo Special Steel Pvt, which have both committed to set a science-based target.   
While there is still a long way to go for the sector to be in line with the ambitions of the Paris Agreement, these examples of innovation and commitment to climate action show that even the heaviest emitting companies can transition to the low-carbon economy.