Envisioning a carbon negative footprint for the cement industry
Mahendra Singhi, Group CEO of Dalmia Cement (Bharat)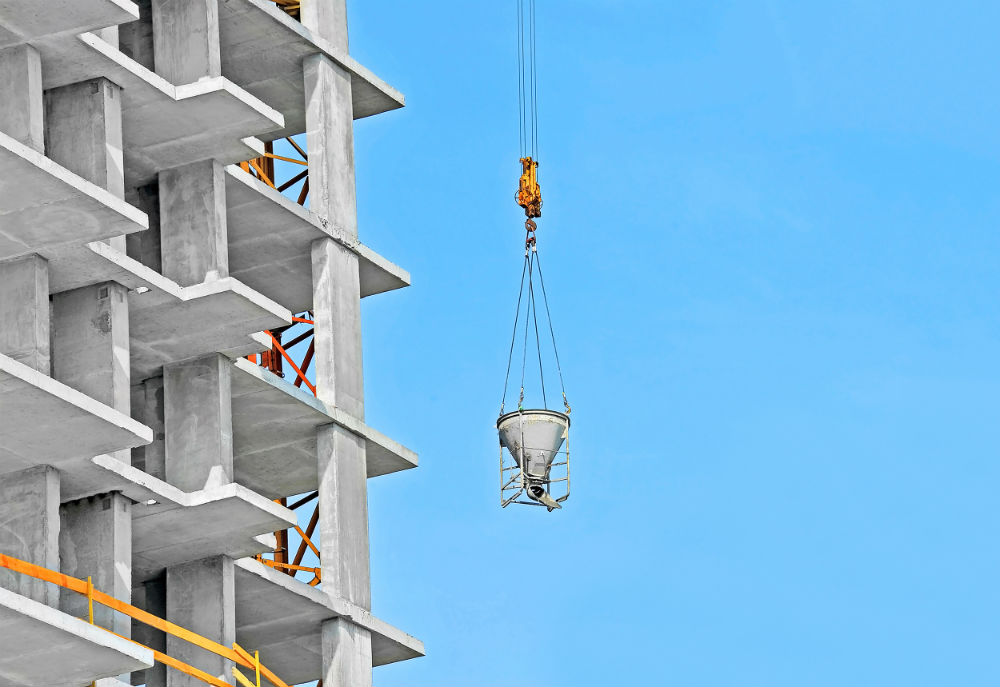 Mahendra Singhi, Group CEO of Dalmia Cement, outlines his vision of a carbon negative footprint for the cement industry by 2050. To find out more about We Mean Business and our work in the cement industry, please fill in the form at the bottom of this article and a member of our team will be in touch.
Dalmia Cement's vision is:
'To be a leader in building materials and evoke pride in all stakeholders through customer centricity, innovation, sustainability and our values.'
It's for this reason that we are playing a leading role in the global low-carbon transition and a carbon negative footprint for the cement industry.
At Dalmia Cement, we have embraced this shift as we gear up to unlock innovation and create a sustainable, carbon-negative business of the future.
The sustainability journey at Dalmia Cement received a major push in the last 5-7 years, when we started integrating climate change into our risk assessment process. We adopted new ambitions and commitments to progress in a clean energy transition. As we were mapping out the future, one thing became clear: to be a leader, we needed to see climate risk as a business opportunity.
This process has made our stakeholders proud to be associated with Dalmia, including our employees. The motive for solving these challenges is to generate more revenue, reduce costs and increase profits in a responsible way for the growth of the organisation, its workforce and the wider population.
To get from where we were in 2011-2013 to where we are today required a change in the mind-set and the work culture of our people and stakeholders, in addition to a concrete plan to bring down CO2 emissions year by year, while improving the bottom-line. A number of ambitious and innovative initiatives have so far helped us achieve the following:
Alternative raw materials use has increased from about 1Mt in the 2013 Fiscal Year (FY2013, ended on 31 March 2013) to 6Mt in the FY2018;
Our clinker factor has improved from 81% in FY2013 to 63% in FY2018;
Our specific electricity consumption is about 70kWh/t of cement, compared to the global average of 104kWh/t;
Green power generation through waste heat recovery from exhaust gases and enhanced use of renewable energy, including solar and wind;
The adoption of Sustainable Development Goals (SDGs);
We committed to the EP100 scheme, with the aim to double our energy productivity by 2030. We also joined RE100, an ambitious campaign of global companies committed to using 100% renewable energy. We are the first organisation globally to commit to both the initiatives;
Over the past five years, our efforts have avoided over 17.6Mt of CO2 emissions;
Dalmia Cement has been ranked No.1 globally by CDP with respect to business readiness for the transition to a low CO2 economy.
We have started to participate voluntarily to Dow Jones Sustainability Assessment Methodology.
To strengthen our knowledge, take new initiatives and create a culture of pride arising from our  sustainability efforts, we partnered with various like-minded associations, such as CDP, Cement Sustainability Initiative (CSI), the We Mean Business coalition, The Climate Group, the Cement Manufacturer Association of India, the National Council for Cement and Building Materials, India Business and Biodiversity Initiatives, and many more.
Dalmia Cement is a regular invitee to the annual COP (Conference of Parties) meetings of the United Nations.
What have we achieved so far on the road to a carbon negative footprint for the cement industry?
By harnessing this opportunity, we have found that we are able to both safeguard growth and play our part in delivering a zero-carbon future, faster.
Today our carbon footprint is 40% lower than the global average for a cement company. At the same time, our profitability in terms of EBIDTA/t is one of the best in the Indian cement sector. This proves our philosophy that a clean and green company has a profitable and sustainable future.
Globally, one tonne of cement production emits an average of 900kg of CO2, whereas CSI member companies have been able to reduce the CO2 emissions by nearly a third, to 616kg/t. Since 2016, the Indian CSI member companies have brought it down to 578kg/t of cement.
At Dalmia Cement we have gone even further. Our CO2 emissions are now down to the range of 526kg/t of cement on group average, and below 400kg/t of cement in our eastern operations. This radical shift didn't happen without planning, but through a combination of three approaches.
CSI member companies, of which Dalmia Cement is a member, were the first in the world to create a sectoral approach to climate action by developing a Low Carbon Technology Roadmap, compatible with keeping global temperature increases below 2°C degrees. Having already begun to reduce our emissions through the Cement Sustainability Initiative (CSI), Dalmia Cement was in a strong position to take further actions for progressing on this roadmap.
To begin with, we focused on material and resource efficiency. This helped to conserve mineral resources like limestone and other raw materials. We produce high-blended cements with the best available technology and by using various industrial waste products such as blast-furnace slag, from the steel industry, and fly ash, from thermal power plants. This has enabled us to convert waste into wealth by reducing the clinker factor, which is aligned to the CSI roadmap. Today, we sell these high-blended cements as both premium and green products. They are technically superior and durable, as well as being lower CO2 products.
Another lever to reduce both costs and carbon footprint was to increase our energy efficiency. Our energy productivity has doubled compared to 2005 levels. To improve further, we joined the EP100 initiative, which means we are committing to double our energy productivity again by 2030. We are already nearly halfway there.
A key part of our zero-carbon journey is switching to renewable electricity. We made the switch in order to prepare our operations for future energy costs and to tap into the opportunities of the clean energy transition. We joined the RE100 initiative, the first cement company to do so. We are the first company globally to commit to both EP100 and RE100 initiatives.
Further, we are switching to green fuels and renewable biomass to reduce our fuel-related CO2 emissions. We have accelerated the use of industrial and municipal wastes to replace the use of fossil fuels in pyro-processing. We are also working on creating an energy crop plantation to enable using the renewable biomass as a fuel in cement kiln and captive power plants.
We are proud of the progress we have made – and the benefits to the business speak for themselves: we've achieved about 20% reduction in CO2 intensity in five years. At the same time, our profitability has increased significantly. But we won't stop here. We need to always have one eye on the horizon, exploring new strategies and technologies to ensure that we are not only fit for the future, but an industry leader.
With this ambition in mind, in September 2018 we became the first Indian cement company to join the Science Based Targets initiative. Our science-based target will further specify our new ambitions on reducing the carbon footprint to play our part in keeping global temperature rises well below 2°C and thus future-proof our business.
Further, to insulate our group from physical risks of climate change, we took a challenge in 2014 to become a water positive cement group. By 2017 we had become 2.5 times water-positive. Motivated by this, we now aim to be five times water positive by 2020. We are also working on development of bird habitats for biodiversity conservation.
Towards CO2-negative operations in the cement industry
We have scaled up our ambitions, and now seek to be carbon negative by 2040, meaning that overall our operations will be taking more CO2 out of the atmosphere than we produce.
To meet the scale of this challenge and achieve our ambitious goal, we are exploring a number of approaches, including: switching to 100% green fuels, including biofuels, biogas, compressed bio gas (CBG) and biomass;  green power generation; reducing our clinker factor in incremental stages and optimising clinker heat consumption; switching over to solar drying for relevant raw materials; developing a new range of low-carbon cements; carbon capture and utilisation (CCU) technology; and carbon sequestration.
The cement industry can proactively collaborate and germinate CCU. Industry, academia and research organisations bear the responsibility to bring the promising ideas from lab scale to commercial scale by way of advocacy, support, collaboration or offering the plants/facilities. Deploying technology like CCU at an affordable cost will require a similar approach as that seen with solar power. A decade ago, solar was not in the picture compared to conventional power generation, but today it is the most discussed energy transition option. Similar success needs to be repeated for futuristic technologies like CCU.
Conclusion: A vision for a carbon negative footprint for the cement industry
Making the transition to becoming a CO2-negative company means thinking not only about today, tomorrow, or next year, but about future generations. It will not only safeguard the interests of our current stakeholders but also those of the future.
In the words of our Father of the Nation, Mahatma Gandhi:
'One must care about the world one will not see.'
Our achievements, the milestones we have set for ourselves, and current developments taking place in CCU gives us the confidence that CO2 neutrality – and even becoming CO2 negative – is achievable in the near future.  We are determined to be part of the solution in global climate action. After all, it's too big a business opportunity to miss.
Speak to Our Team
To find out more about We Mean Business and our work in the cement industry, please fill in the form below and a member of our team will be in touch.
This article was originally published in the November 2018 issue of Global Cement Magazine