Financial innovation for SME net zero transition: Role of banks and buyers
Cambridge Institute for Sustainability Leadership, We Mean Business Coalition, BSR, SME Climate Hub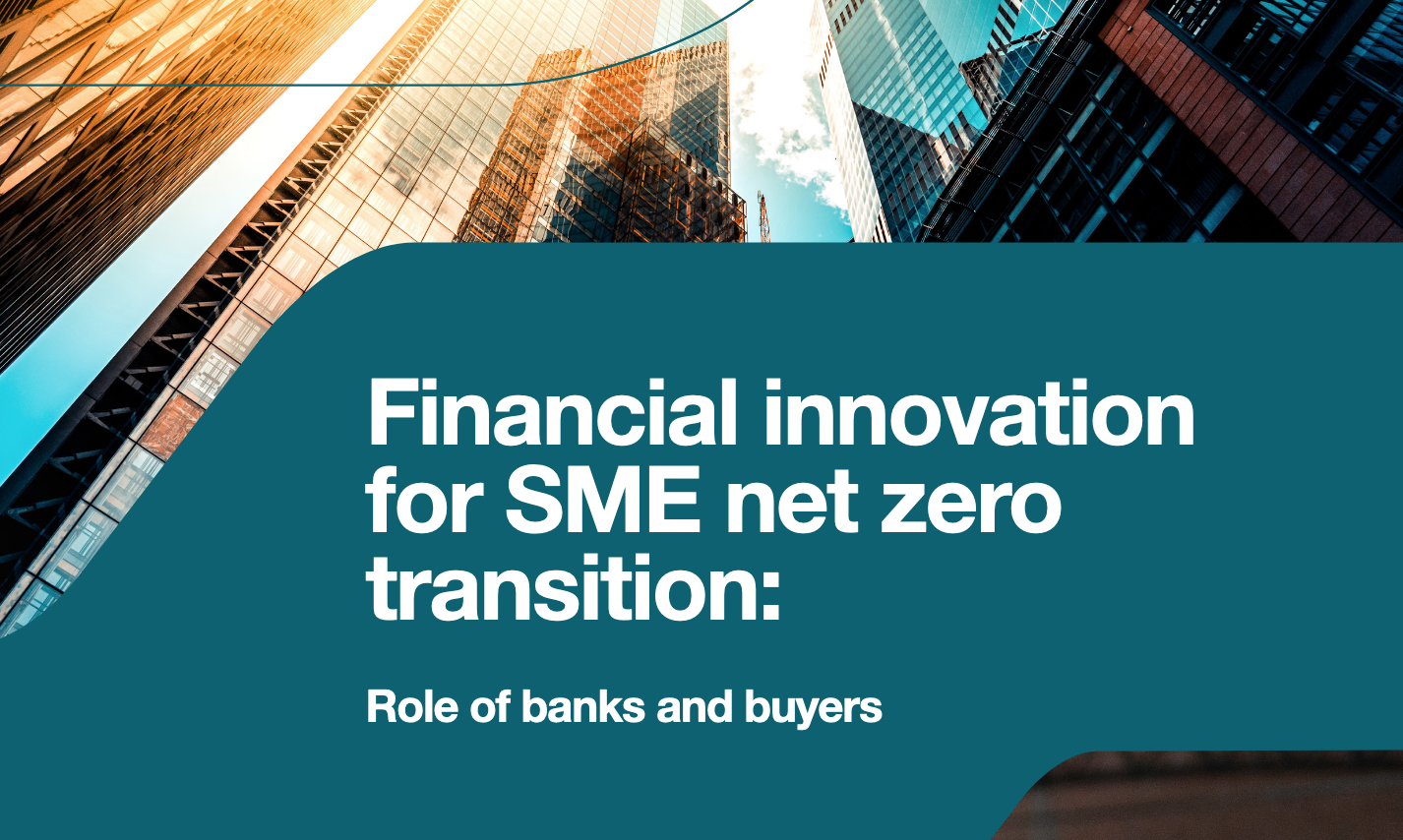 There is no net zero economy without small- to medium-sized enterprises transitioning to net zero-aligned operations. However, SMEs face several barriers that hinder their decarbonization journey, including lack of knowledge, limited time, and lack of standardized guidance on emissions reporting.
Banks and major corporates – those that finance and buy the products and services of SMEs – are well equipped to support SMEs' net zero action, and with their own net zero commitments, it is essential that they do so.
In summer 2022, CISL and BSR, under a grant from WMBC, convened practitioners, including commercial banks from the Banking Environment Initiative (BEI), multi-national corporations, financial innovation specialists, and an international group of SMEs, for a series of innovation sprints to better address the barriers SMEs face to reach net zero.