How the cement sector is helping to build the low-carbon future
Jennifer Gerholdt, Director of Corporate Engagement, We Mean Business coalition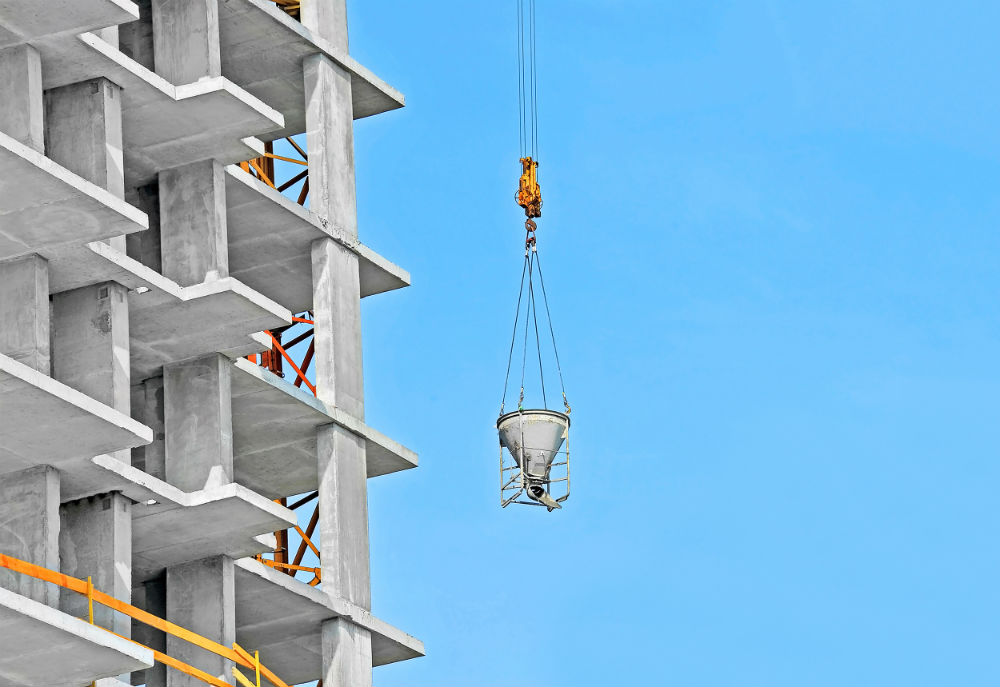 Creating the sustainable built-environment of the future will involve a critical role from the cement industry. The sector is the third-largest consumer of energy and, after steel, the second-largest industrial greenhouse gas emitter – responsible for 7% of global emissions.
By 2050, the world's urban population is expected to increase to 9.7 billion, from 7.3 billion today. Demand for cement is subsequently forecast to grow steadily, rising 12-23% by 2050, with Africa and India the main drivers of that demand.
The cement industry therefore has an essential part to play in creating the zero-carbon cities of the future – and limiting global warming to 1.5ºC. But according to the Energy Transitions Commission (ETC), it is one of the most challenging and costly sectors to decarbonize. Production is not only highly energy intensive but also generates heavy direct carbon dioxide emissions, through the breaking down of limestone to produce clinker – the binding agent in cement. Of the 3.8 GT of CO2 emissions that cement accounts for today, 2.1 GT are process emissions – from the production process itself – and 1.3 GT are emissions from heat generation.
Even though it is challenging, it is possible. The ETC research also shows that reaching zero-carbon emissions in the 'harder-to-abate' industrial sectors, including cement, is achievable by mid-century.
New research published in October reveals that the sector can reduce its emissions by 80% by 2050 with existing technology alone. Indeed, forward-thinking companies have recognized the opportunity – and are reaping the business benefits – of taking a leading role in the low-carbon transition. With national governments providing more clarity and certainty, they can go further, faster, and catalyze the transition to zero-carbon cities that is currently underway.
India is the second-biggest cement producer in the world, after China, and three of the country's major players are leading from the front. Ambuja Cements and Dalmia (Bharat) Cement have committed to setting science-based targets with the Science Based Targets initiative, to ensure their emissions-reduction targets are in line with the level of decarbonization required to keep global warming well below 2ºC. Fellow Indian company UltraTech Cement, along with Dalmia, is signed up to double its energy productivity with the EP100 initiative, led by The Climate Group.
Elsewhere, Ireland's CRH also has committed to set a science-based target, while companies including Swiss LafargeHolcim, West China Cement and Brazil's InterCement have joined the Low-Carbon Technology Partnership initiative, led by the World Business Council for Sustainable Development.
Many of the companies that have made firm commitments to take bold action on climate say it is helping to spur on innovation.
Reducing process emissions from cement, by optimizing clinker usage, is a key area where a number of companies are already innovating. Ambuja Cements, Dalmia Cement and UltraTech Cement are using low-grade limestone, as well as using fly ash (waste from thermal power plants) and slag (waste from the steel industry) in their blended cements – as a way to reuse industrial waste and reduce their carbon footprint. Blended cements now account for nearly 80% and over 90% of Dalmia Cement's and Ambuja Cements' product portfolios respectively.
Thanks to these efforts, the companies are seeing significant results. Dalmia Cement has optimized clinker factor (the amount of clinker used in the composite cement) from 81% to 63%, and reduced its carbon emissions by more than a third, from 1990 levels. UltraTech Cement and Ambuja have also made strong progress.
Powered on by their drive to find innovative solutions to their emissions, companies are developing expert partnerships. Dalmia Cement has partnered with the École polytechnique fédérale de Lausanne in Switzerland and IIT Delhi to develop new ways to produce high-blend cements, even in locations where slag is not available.
Similarly, Ambuja Cements has founded Ambuja Knowledge Centres, working with architects, engineers, and construction professionals to foster product innovation and sustainable construction across the industry, helping both Ambuja and its customers to reduce their carbon footprint.
To help cement companies unlock further potential, government policies that encourage and facilitate the increased use of alternative fuels and alternative raw materials, would drive and further enable the reduction of the clinker-to-cement ratio. For example, in India, municipal waste currently goes to landfill, but the right policies could increase the availability of waste as an alternative fuel for cement companies.
Similarly, public procurement policies for infrastructure projects usually require non-blended cement (ordinary Portland cement). But removing such a requirement could increase demand for lower-carbon blended cements, giving companies the long-term signals they need to develop and expand these product ranges further.
Beyond this, governments could provide more certainty for cement companies seeking to cut carbon emissions by promoting the adoption of state-of-the-art energy efficiency technologies for new and retrofit plants. Policies could also support the development and deployment of emerging and innovative low-carbon technologies for cement production including carbon capture, storage and utilization.
Already, there is growing demand from cities for low-carbon buildings, from London to Tokyo. Through the Net Zero Carbon Buildings Declaration, led by C40, 19 mayors have said they will require all buildings to be carbon neutral by 2050. Wider adoption of these end-dates would send a strong signal to companies, giving them the clarity and confidence they need to invest and innovate.
Thanks to some smart policies and bold action from leading cement companies, the industry has begun its zero-carbon journey. Yet more ambitious policies from national governments would be transformative for cement companies, helping them to become more profitable, competitive and innovative, while helping cities set their zero-carbon future in cement.