Is China ready to take on a position of climate leadership?
Kate Levick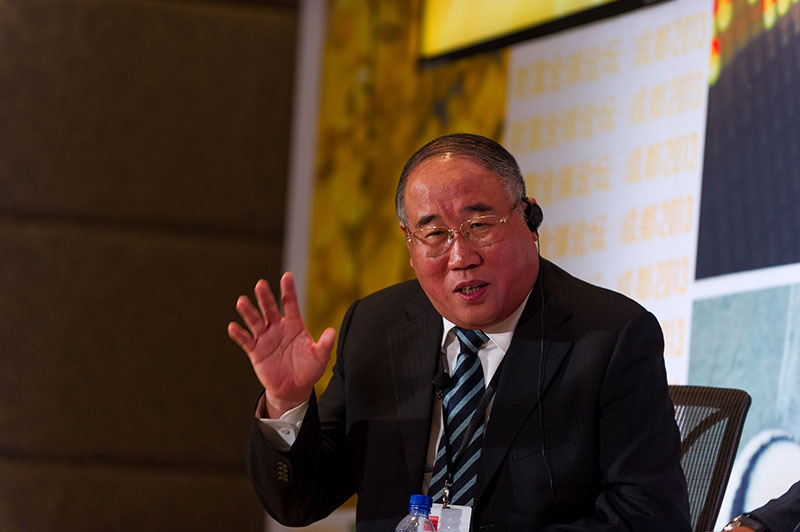 China has made positive advances on the environmental front this year, with climate policies that demonstrate a sharper focus and new level of ambition not seen before publicly.  Key amongst these are recent indications that China will set a carbon dioxide emissions peak: Its chief climate negotiator, Xie Zhenhua, signalled in July that China may set the timetable for a "peaking year" for its greenhouse gas emissions in the first half of 2015.  By March next year there could be a formal proposal following agreement at the annual National People's Congress.
These developments are exciting but not a total surprise given China's determination to confront environmental issues while growing its economy.  While this is a tough challenge for many countries, for China, the world's most populous country, it is especially so.  China produced the largest share of global emissions in 2013 of any country in the world – 22.95% of the global total, compared to 15.5% by the US and 5.14% by India.
China is starting from a very difficult position in terms of energy generation, with 69% of energy generated from coal in 2011.  The government is acutely aware that as well as contributing to climate change, coal plays a key role in exacerbating air pollution that is impacting millions of China's citizens and taking a considerable toll on its economy.  That energy sector reform and building an "eco-conscious" China was identified as a priority last year by the country's top party leaders shows that its environmental problems are now firmly also political ones.
On the other hand, China is making progress.  According to state media China's carbon intensity – the amount of carbon dioxide it produces per unit of growth – fell by 5% in the first half of 2014.  The decline is the biggest in four years and puts China on track to meet its target of bringing its 2010 carbon intensity rate down by 17% over the 2011-2015 period.
China is co-operating at the international level too, for example via the China-US Climate Change Working Group created in July last year.  This working group has the potential to make real progress outside the international negotiations, where the US and China are on opposite sides of a long-running debate about the responsibilities of developing countries.  During a 2014 visit to Beijing by the US Secretary of State John Kerry, China and the US agreed implementation plans for various areas, including on vehicle emissions, smart grids and energy efficiency.  These results signal how critical this dialogue can be, especially between the world's two largest greenhouse gas emitters.
Another example of China's determination to act is the announcement this March from China's top economic planning agency, the National Development and Reform Commission, on new emissions reporting requirements.  The requirements, designed to "tighten the control over major emitters," will affect approximately 20,000 companies, many more than the hundreds of companies participating in seven existing regional carbon trading schemes.  China will evaluate the progress of those schemes in 2015, with a view to introducing a national carbon market by 2020.
China's willingness to act, together with early signs of progress, suggest that we will see constructive Chinese engagement in negotiations as we move towards a much-needed global deal at the United Nations Climate Change Conference in Paris next year.  Will other countries match China's level of ambition and determination?