Net Zero Transition – December Signals of Change
We Mean Business Coalition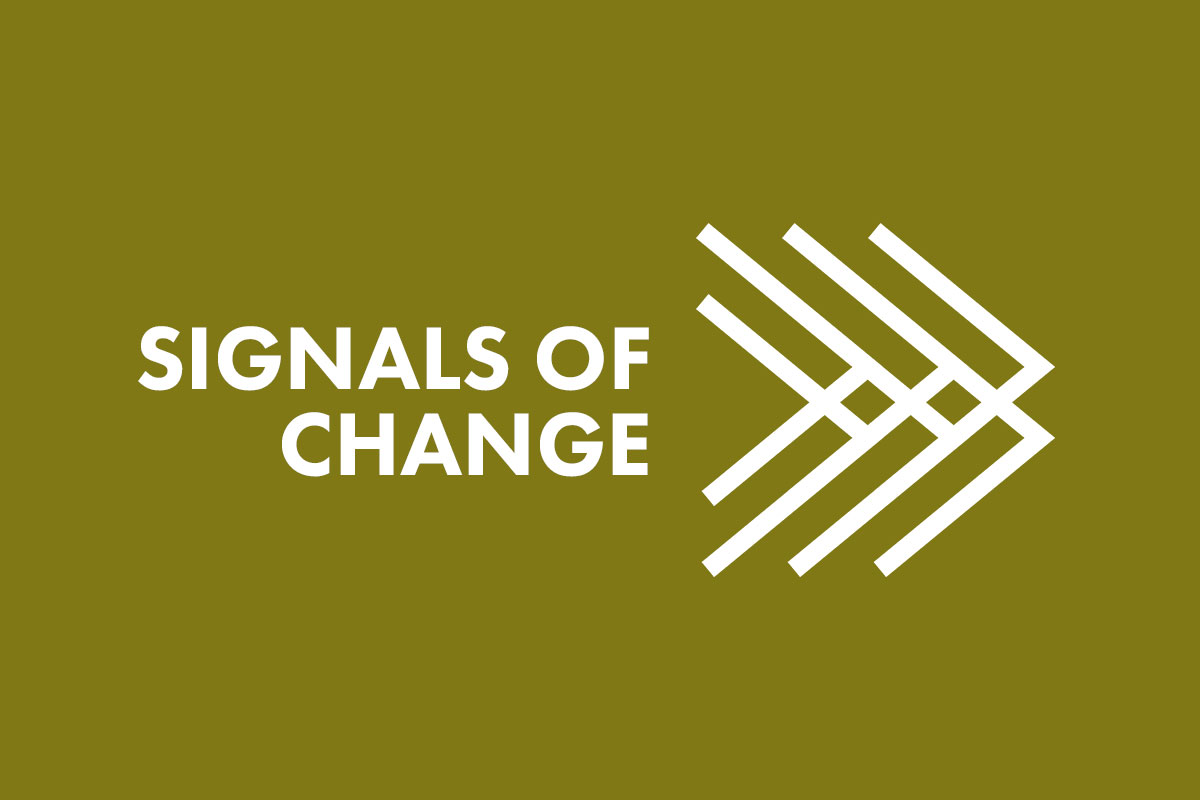 Here are just some of the signals of change from the past month across transport, energy, industry, land use and the whole economy, demonstrating the transition to a resilient and inclusive net-zero future is accelerating.
Net-Zero Economy  
President Biden has ordered the US to stop financing new carbon-intensive fossil fuel projects abroad and prioritise clean energy technology. Greece is introducing its first climate law, pledging to cut its reliance on coal within six years as part of a move to a carbon "net zero" economy by 2050. Three major music labels; Sony Music Entertainment, Universal Music Group and Warner Music Group, have signed the Music Climate Pact which will see them pledge to be net-zero by 2050 and reduce emissions by 50% by 2030. Germany has boosted its climate fund with a €60bn injection to allow more investments in the shift towards a green economy. Saudi Arabia's energy minister announced plans to invest 380 billion riyals ($101 billion) in renewable energy projects and a further 142 billion riyals in energy distribution through 2030. And Japan's greenhouse gas emissions declined 5.1% to a record low in the 2020 financial year that ended March 2021. 
Net-Zero Energy 
Amazon has become the world's largest buyer of renewable energy and now operates 274 renewable energy projects globally and is well on track to its goal of being able to power 100% of its business operations with renewable energy by 2025. Three grid companies in the U.K. have proposed a £863 million plan to convert the gas network in northeast England to use hydrogen. The UK's largest offshore wind tower factory, the Port of Nigg factory will open in Scotland in 2023, creating more than 400 manufacturing jobs and producing up to 135 towers per year. It has been another record year for renewable energy, despite the Covid-19 pandemic, IEA data shows. 2020 was the first year in which wind, solar, hydropower, biomass and waste power provided the entirety of growth in global power generation, new BloombergNEF analysis shows. And Adani Green Energy have signed a deal to sell more than half the future solar power that will be produced from India's largest clean-energy project as the country aims to accelerate the adoption of renewables. 
Net-Zero Transport 
Nissan has announced a $17.7bn vehicle electrification plan in a bid to assert its dominance over incumbent global automakers and newcomers. British Airways will become the first airline in the world to use sustainable aviation fuel produced on a commercial scale for flights next year. Toyota have announced plans to spend $35bn on electric vehicles, aiming to launch 30 battery-powered models by 2030. The Biden administration is preparing to impose more stringent limits on car and truck emissions to clamp down on a major source of the greenhouse gases fueling climate change. Copper mining giant Freeport-McMoRan Inc is converting its fleet of diesel trucks and other machinery to electric or hydrogen power. Researchers studying the environment and public health at Harvard University say that thousands of lives and hundreds of billions of dollars have been saved in the United States by recent reductions in emissions from vehicles. And a survey from Autovia found more drivers plan to buy electric cars than petrol for the first time. 
Net-Zero Built Environment & Heavy Industry   
An oil rig decommissioning yard, a 'green' steel fabrication plant and a hub for building offshore wind turbine bases are part of a multi-million-pound plan to create the UK's first fully circular energy transition facility in the north-east of Scotland. IKEA has announced a commitment to eliminate plastic from all consumer packaging solutions by 2028. New York City Council voted on Wednesday to ban the use of natural gas in new buildings seeking to move from fossil fuels to cleaner forms of energy. European Union policymakers set out a second set of proposals focused on buildings to cut emissions across its economy this decade and to put it on track for net-zero greenhouse gas output by 2050. McDonald's has opened its first net-zero restaurant, powered by on-site solar panels and wind turbines, insulated with British sheep's wool and cladded with recycled IT equipment and white goods. And disused oil and gas wells could be turned into the UK's first deep test sites for storing carbon dioxide, under plans from a consortium of universities and energy companies.
Net-Zero Land and Nature 
Supermarket chain Wm Morrison is replacing soya-based chicken feed with insects to produce "carbon neutral" free range eggs, as part of efforts to reduce CO2 emissions from its agricultural supply chains. £12 million will be addressed to support natural regeneration and urban greening projects across England, thanks to an initiative by the Nature for Climate Fund and announced by the Department for Environment, Food and Rural Affairs and the Forestry Commission. New research from Lancaster University says sowing wildflowers alongside solar parks would have benefits for farmers who rely on pollinators. Sainsbury's and five other European supermarkets announced they will stop selling some or all beef products originating in Brazil because of concerns over links to deforestation in the Amazon rainforest and other ecologically important areas. Burberry is taking steps to reduce waste in the fashion industry by offering a rental and resale service. And Japanese sports clothing company MIZUNO Corporation has committed to the Net-Zero Standard, along with Danish brewing company Royal Unibrew and the UK's Domino's Pizza Group. 
 
Net-Zero Transition – Latest signals of change (17.12.21)