Net-Zero Transition – July signals of change
We Mean Business Coalition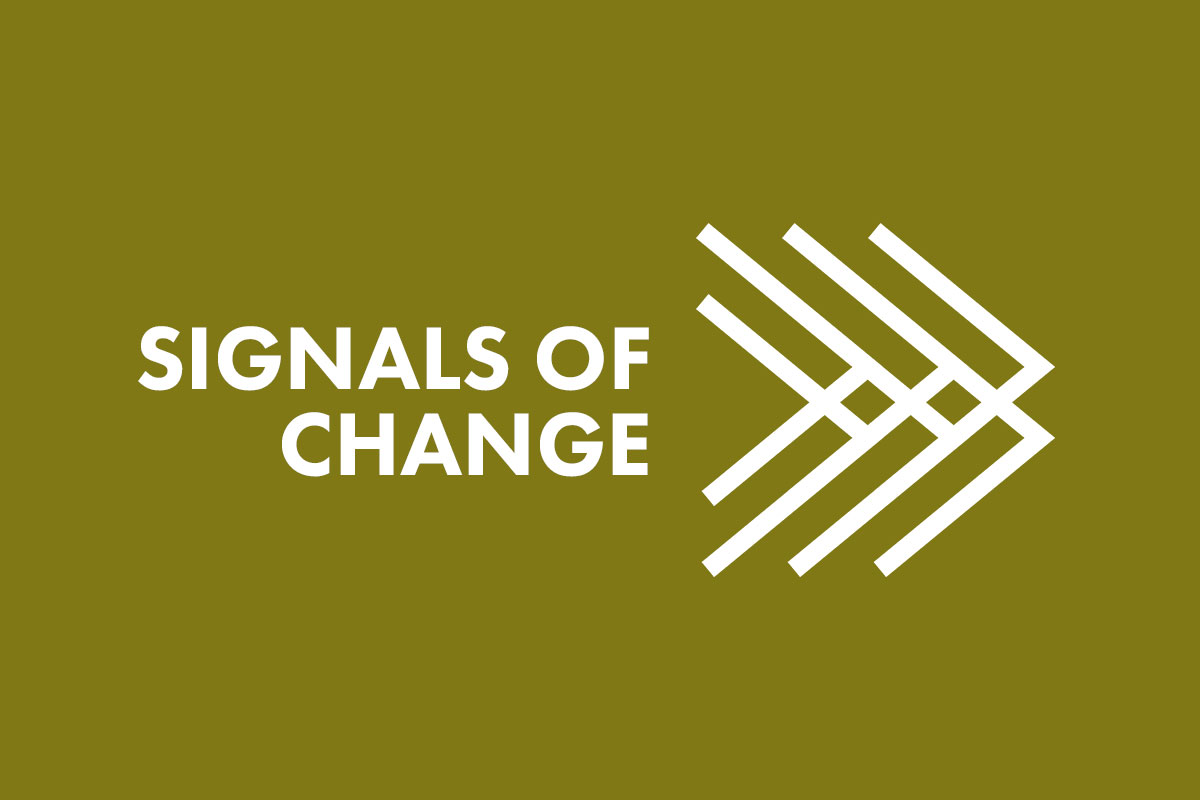 Here are just some of the signals of change from the past month across transport, energy, industry, land use and the whole economy, demonstrating the transition to a resilient and inclusive net-zero future is accelerating.
Net-Zero Economy
The Science Based Targets initiative has unveiled its new 2021-2025 strategy, increasing minimum ambition in corporate target setting from 'well below 2°C' to '1.5°C' above pre-industrial levels. The European Commission has proposed a package of new laws aiming to set the EU on course to slash GHG emissions 55% by 2030 and reach climate neutrality by 2050. Almost half the world's assets under management – $43tn – are now committed to a net-zero emissions target. G20 finance ministers have collectively endorsed carbon pricing for the first time. China has introduced its national carbon emission trading scheme, the largest carbon market in the world by volume with more than 2,000 power plants, responsible for more than 4bn tons of CO2 emissions. France's top administrative court has ordered the government to take "all necessary additional steps" within the next nine months to enable it to reach its climate targets. The US and Italy plan to increase their financial contributions to help developing countries fight climate change. New report from Ceres finds that although 92% of S&P 100 companies have committed to reducing their own emissions, and 57% agree there is a need for strong, science-based climate policy, only 40% are actively engaging lawmakers on the issue. And the Global Alliance for a Green New Deal – a new group of politicians from the UK, Europe and developing countries – urges governments to work together on policies that would deliver a just transition to a green economy ahead of COP26.
Net-Zero Energy
Climate Group's RE100 initiative has welcomed new members, including Swiss technology company ABB, Indian real estate company Mindspace Business Parks REIT, Japanese pharmaceutical company Daiichi Sankyo and Japanese security company SECOM Co. In an open letter, wind energy companies including Vestas, Ørsted, Siemens Gamesa and SSE, have urged G20 and world leaders to step up turbine installation to reach the wind capacity required for carbon neutrality by 2050. The world's wind and solar energy capacity grew at a record rate last year while the oil industry recorded its steepest slump in demand since the second world war. Burning coal to generate power will end in the UK in October 2024, one year earlier than originally planned. Renewable power covered 29% of China's electricity usage in 2020, while the country is expected to add up to 65 GW of solar power capacity in 2021, taking total solar installations beyond 300 GW by the end of the year. New regulations in India will make it easier for companies to switch entirely to renewable energy. Norway will allocate $1.16bn over five years towards renewable energy investments in developing countries to cut greenhouse gas emissions. And a new IRENA report suggests that investment in renewable energy will need to increase fourfold to about $3.2 trillion a year this decade to meet global targets, while a EY report shows that proposed renewable electricity projects – about 13,000 in nearly 50 countries waiting for finance – could drive 10 million new green jobs.
Net-Zero Transport
Smart Freight Centre, BSR and the World Economic Forum have announced the establishment of the Sustainable Freight Buyers Alliance to accelerate the decarbonization of freight transport. Volkswagen will stop selling combustion engines cars in Europe by 2035 as it shifts to electric vehicles. Mercedes-Benz has announced it will invest $57bn in R&D projects to facilitate its shift to electric vehicles, saying that it hopes to transition to solely manufacturing EVs by 2025. Stellantis – the world's sixth-largest carmaker formed by the merger of PSA Group Fiat Chrysler – will invest more than $35bn over the next four years to develop EVs. Nissan has announced a major expansion of EV production at its Northeast England car plant as part of $1.38bn investment, while Vauxhall has announced a $140m investment plan to build electric vehicles in the country. Canada will ban the sale of new petrol and diesel cars and light-duty trucks from 2035. The UK government has unveiled its transport decarbonization plan, which includes banning the sale of new petrol and diesel trucks from 2040. Maharashtra – the second most-populous state in India – has rolled out a revised EV policy, aiming at 10% of newly registered vehicles in its major cities to be electric by 2025 and installing around 1,500 charging stations in Mumbai by 2025. And Airbus has announced a target of commercial "climate-neutral" flights by 2035, with hydrogen as a primary power source and aiming for a "zero emissions product by around 2050".
Net-Zero Built Environment & Heavy Industry
The Business Ambition for 1.5°C campaign welcomed a host of new companies, including Swiss pharmaceutical company Novartis Pharma AG, German copper product manufacturer KME Germany GmbH, Indian cement producer ACC Limited, UK natural stone and concrete products manufacturer Marshalls plc and German building material company HeidelbergCement AG. Two bills processing through the California state legislature could soon become the most far-reaching laws in the US to address concrete's greenhouse gas footprint. China – the world's top metals consumer – plans to increase its use of steel scrap by 23% to 320m tons by 2025 and to increase production of recycled nonferrous metals. And the EU will require countries to renovate buildings faster and meet tougher targets to save energy as part of its drive to meet climate change goals, according to a draft document.
Net-Zero Land
The Natural Climate Solutions Alliance, convened by the World Business Council for Sustainable Development (WBCSD) and the World Economic Forum (WEF), has published the 'Natural Climate Solutions for Corporates' report, which provides business with clear and practical guidance on how to invest in high-quality NCS credits. 14 companies and financial investors have joined forces to accelerate and scale-up nature-based solutions. The Wildlife Trusts have announced 12 nature-based solutions to tackle climate and nature crises. Unilever is set to introduce carbon footprint labels on its products for the first time by the end of the year. A new report looking at impacts of the food system on rising health care costs, climate change and biodiversity loss provides a roadmap to creating a food system with greater fairness, fewer adverse climate impacts and better health outcomes. Large-scale nature conservation and restoration could unlock $8.8bn a year in public benefits such as carbon storage, air quality improvements and recreation. The UN has published the first draft of its global agreement for tackling biodiversity loss, which includes protecting at least 30% of the world's oceans and land and providing a third of climate crisis mitigation through nature by 2030. And the European Commission has published an outline for proposals on how to improve the health of Europe's forests and harness their ability to fight climate change, including through legally binding targets to restore degraded ecosystems.