Net-zero transition – latest signals of change (01.07.22)
We Mean Business Coalition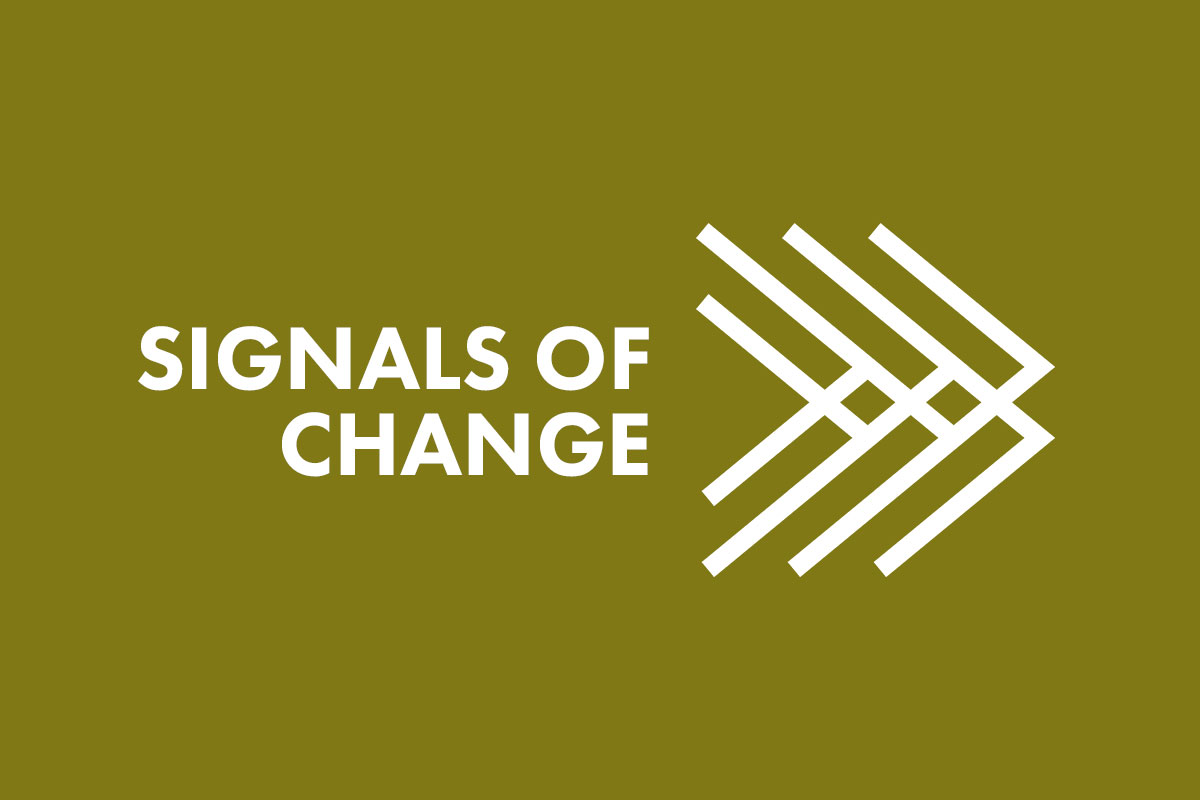 Here are just some of the signals of change from the past week, demonstrating the transition to a resilient and inclusive net-zero economy.
Net-Zero Economy   
While overall a missed opportunity, there were some signs of bold thinking and innovation from this week's G7 Summit. G7 leaders announced plans to set up a climate club to share best practice on climate mitigation and progress the industrial decarbonization agenda. They will also expand the Just Energy Transition Partnerships (JETP) to help developing and emerging nations to decarbonize. This builds on the UK's JETP with South Africa, which will serve as a model to launch further partnerships.  
Investments in new fossil fuel projects will no longer enjoy legal protection on EU and UK territories under a deal reached last Friday to reform the 1994 Energy Charter Treaty. The legal protections will cease to apply after 15 August 2023, however the provision of a 10-year transition period for existing investments has been decried by campaigners. 
New research from Rhodium, as part of the Climate Impact Lab consortium, has found that by cutting its emissions to net zero by 2050, the USA could save a total of 7.4 million lives globally, and $3.7tn in costs that would have been spent on adapting to the rising heat. The  'lives saved calculator' shows lives saved from heat-related and heat aggravated deaths worldwide by reaching net-zero emissions in individual US states, for instance, Texas (1.1 million lives saved), Kansas (126,000 lives saved) and Idaho (68,000 lives saved).  
In the UK, a new report from the Corporate Leaders Group UK (CLG UK) argues that tackling the cost-of-living crisis while also accelerating the UK's low-carbon transition would lead to a series of 'win-wins' such as lower energy bills, a healthier environment and an increase in GDP between 2025 and 2050.  
Lastly, set up 12 months ago with the goal of funding the UK's net zero transition, the UK Infrastructure Bank has laid out its plans to use its £22bn financial capacity across five major areas: clean energy, transport, waste, digital and water, with clean energy set to gain the largest portion of funding.
 
Energy 
According to new research from RenewableUK, the global pipeline of offshore wind projects has almost doubled within a year from 429GW to 846GW. China has the largest pipeline of offshore wind projects at 98GW, closely followed by the UK with 91GW of capacity on the way, with USA and Germany hot on their heels. The report also highlights the increasing rollout of floating offshore wind projects.  
US federal energy transmission agency, the Federal Energy Regulatory Commission (FERC) has issued a proposed rule to speed up the process for connecting new electric power plants to the grid. The move is aimed at clearing current backlogs in the interconnection queues which stood at 1,400GW at the end of 2021.  
Millions of UK households could be paid to use less electricity at peak times this winter under plans from the National Grid to reduce the risk of blackouts. Consumers with smart metres would be paid up to £6 per avoided kWh to ration usage voluntarily when supplies are scarce, such as during the 'teatime peak' in demand between 4.30pm and 6.30pm. 
Worth $20.7 million USD and backed by billionaires, a huge solar development in Australia's Northern Territory called the Sun Cable project is on track to begin construction in 2024. The project will provide 800MW of energy for northern Australian and will export clean energy to Singapore via a 2,600-mile high-voltage undersea cable. 
Faced with blackouts during recent extreme spring heatwaves, India's electricity shortages are now easing thanks to an uptick in renewable energy generation from seasonal winds and increased hydropower. Renewables supplied 23% of system-wide electricity demand in May – up from 18% in March and April lessening the reliance on coal and gas fired generators.  
Transport     
US registrations of electric vehicles (EVs) have doubled in the past year to about 5% of all new cars, with Tesla maintaining its grip on the market despite growing numbers of competitors. Modelling AlixPartners estimates that the EV share of vehicles in the US could hit 28% by 2028 and 59% by 2035 – which would surpass Biden's target of 50% new vehicles sold to be EVs by 2050. 
Meanwhile Transport for London, who run UK capital's underground train network fondly known as the 'tube', have launched the first in a planned wave of tenders for wind and solar power purchase agreements. This is part of its plan to ensure that the capital's network is powered by 100% renewables by 2030. Presently the network is one of the UK's biggest energy consumers at 1.6TWh per year – equivalent to powering 420,000 homes.  
In a world-first, Dutch airport Schiphol – the third busiest in Europe – has issued a cap on flights to limit traffic to below its pre-pandemic levels. The move will reduce both air pollution and noise pollution and help to curb emissions from the country's aviation industry – a sector often recognised as challenging to decarbonize due to the level of innovation needed.  
German rail operator Niederbarnimer Eisenbahn (NEB) has commissioned Siemens Mobility to build seven hydrogen-powered trains for use in the Berlin-Brandenburg metropolitan region. The trains will be delivered in autumn 2024 and will run on the Heidekrautbahn line, saving 1.1 million litres of diesel.
 
Land and Nature  
New analysis from the UN-backed Race to Zero campaign in partnership with Global Canopy, SBTi and the Accountability Framework Initiative has found that over 40% of the companies considered critical for tackling tropical deforestation by the Forest 500 initiative have now set a net zero or 1.5C-aligned emissions commitment. This marks a near five-fold increase on just two years ago. However, the report also found that global climate targets are at risk of being missed without urgent action to tackle tropical deforestation, which is largely fuelled by global supply chains. Off the back off this research, Nestlé and Unilever have pledged to make their key commodity supply chains deforestation-free by 2025. 
The Biden Administration is striking out a Trump era definition of 'habitat' for endangered species. Going forward government agencies can once again protect critical habitats where these species could someday live as well as areas where they already live. With an estimated one million plant and animal species under threat from extinction globally, the move is a step in the right direction towards tackling the biodiversity crisis.  
US farmers have added a new type of cash crop: solar power. Agrivoltaics is a process whereby solar panels share space with crops to generate power while shading crops from extreme heat. Early results from farms using agrivoltaics are promising: one farm in Arizona has seen its crop yields increase threefold and its irrigation needs reduced by 50% due to shade from the solar panels. 
Meanwhile the UK has signed up to a global coalition geared towards promoting sustainable food production. The Sustainable Productivity Growth Coalition (SPG) counts members such as the US, EU, Australia, Brazil, Canada, New Zealand, and the UN Food and Agriculture Organisation (FAO). The group aims to share best practices on sustainable food production globally, to slash emissions and reduce environmental impacts from farming.
Built Environment and Heavy Industry   
H2SITE, a Spanish hydrogen storage and transport start-up has secured €12.5 million of investments from Bill Gates-led Breakthrough Energy Ventures, French utility Engie SA and Norwegian energy giant Equinor ASA. The firm's technology addresses the costly issue of moving hydrogen by diluting it with natural gas for transport in pipelines which can later be recovered and reused – preventing pipe corrosion simultaneously. At present H2SITE can filter out 40kg of hydrogen daily which will increase to up to 500kg daily once its commercial units come on stream.  
Norway's hydropower giant Statkraft has unveiled plans to develop 30GW of new renewables capacity and 2GW of green hydrogen by 2030. Statkraft is Europe's largest generator of renewable energy, most of which comes from hydropower but also from wind and solar. As part of its new strategy, the company also aims to develop and scale new green energy technologies needed for a net-zero future such as electric vehicle charging and district heating.  
Hoping to achieve its 2024 target of producing 500,000 heat pumps a year, the German government is pushing the heat pump industry to make necessary investments to ensure there is sufficient manufacturing capacity and supply for consumers. In 2021, the country installed 154,000 heat pumps – a 28% increase on the previous year. However, with around 630,000 gas boilers and 45,000 oil furnaces installed in 2021, there is still progress to be made to reach the 2024 target.  

Commitments:  
22 companies joined the SBTi through the science-based target pathway: 
BENTELER Group – Austrian steel components production and engineering company
CHANG HWA COMMERCIAL BANK, LTD. – Taiwanese commercial and consumer bank
CITIZEN WATCH CO., LTD. – Japanese electronics manufacturer
Deutsche Glasfaser Unternehmensgruppe – German telecommunications company
Dynapack Electronic Technology (Suzhou) Co., Ltd. – Chinese battery manufacturer
Energia Group – Irish electric utilities company
Edwards Lifesciences – American medical technologies manufacturer
EPAM Systems Inc. – American software engineering company
Eric Wright Water Ltd – UK-based construction engineering company
InterRent REIT – Canadian real estate investment trust company
Kemira Oyj – Finnish chemicals company
Lozier Corporation – American store fixtures manufacturer
MEANINGS CAPITAL PARTNERS – French investment company
Schülke & Mayr GmbH – German chemical company
Securitas AB – Swedish security company
TCL King Electrical Appliance (HuiZhou) CO.,Ltd. – Chinese electrical appliances
manufacturer
Superior Essex International LP – American electrical cables manufacturer
Thales SA – French aerospace technology company
The Kroger Co. – American supermarket retail corporation
Unisys Corporation – American IT services and consulting company
Unisteel – Singaporean steel components manufacturer
Wiegand-Glas Holding GmbH – German glass packaging manufacturer 
42 companies joined the SBTi through the Net Zero Standard commitment pathway: 
ADEN SERVICES CHINA (GROUP) – Chinese integrated facility management company
Aéroports de Paris SA – French airport operator
Asia Vital Components(Shenzhen)Co.,Ltd. – Chinese computer hardware manufacturer
Atresmedia – Spanish media corporation
Alfa Laval AB  – Swedish electrical equipment manufacturer
Amadeus IT Group – Spanish software company
Arcus FM Limited – UK-based facilities management company
BES Engineering Corporation – Taiwanese construction engineering company
Caljan A/S – Danish transportation and logistics company
Columbia Garments Ltd. – Bangladeshi textile and apparel company
COMSYS Holdings Corporation– Japanese telecommunication construction company
EXPLEO GROUP – French engineering and consulting company
Eviny AS – Norwegian electric utilities company
Fossil Group, Inc. – American fashion accessories company
FactSet Research Systems Inc  – American software company
HANACANS JOINT STOCK COMPANY – Vietnamese metal packaging company
Hurtigruten Group – Norweigan ferry transportation and cruise line company
Ingram Micro – American IT services and consulting company
KELAG-Kärntner Elektrizitäts-Aktiengesellschaft – Austrian electric utilities company
Kaluza Ltd – UK-based energy software company
KMEW Co.,Ltd – Japanese exterior building products manufacturer
LG Innotek – South Korean electronic components manufacturer
Lumentum Holdings Inc – American telecommunications equipment company
Mayer-network – German paper wholesale company
NOSOPLAS – Spanish plastic packaging company
Muhr und Bender KG – German automotive components manufacturer
Nobian – Dutch essential chemicals company
Pharmaron Beijing Co., Ltd. – Chinese life science services company
PT. United Can – Indonesian metal packaging company
Ramsay Health Care Limited – Australian health care services company
RETAL – Cyprus-based plastic packaging company
SCB X Public Company Limited – Thai financial services company
Sopra Steria Group – French software and IT consulting company
Shenzhen Bromake New Material Co.,Ltd. – Chinese consumer electronics protection company
Siemon – American IT infrastructure hardware company
SYSTRA Limited – UK-based engineering and consulting company
T-Mobile Nederland B.V. – Dutch wireless telecommunications company
TRIDENT LIMITED – Indian textile manufacturing company
Türkiye Halk Bankası A.Ş. – Turkish bank
Vidroporto S.A. – Brazilian glass packaging company
ZAYO GROUP LLC – American communications infrastructure company
ZS Associates – American management consulting and technology company 
 45 companies added to SBT approved: 
A2G S.A.C B.I.C – Peruvian environmental consulting company
AVEVA Group PLC – UK-based IT consulting company
BergHOFF Belgium – Belgian kitchenware wholesale company
BEFIMMO SA – Belgian real estate company
Beauty Manufacturing Solutions Corp – American cosmetics company
CAGLA, Inc. – Japanese computer consulting company
C.T. POINT S.P.A. – Italian yarn manufacturing company
CANPACK Group – Polish metal packaging company
Coloplast A/S – Danish health care products manufacturer
Danfoss – Danish HVAC manufacturing company
EWE AG – German electric utilities company
Fors Marsh Group – American business consulting company
Forvia – French automotive technology company
Global Fashion Group S.A.  – Luxembourgian e-commerce fashion company
GEKA  – German beauty application manufacturer
Hansa Byggpartner AB – Swedish construction company
Hiflux Filtration A/S – Danish industrial filtration company
Hugh Lowe Farms Ltd – UK-based fruit farming company
Illumina, Inc. – American biotechnology company
ITALBRONZE LTDA – Brazilian metallurgy company
Kainos Group – UK-based computer software company
Kollergang nv – Belgian food processing company
KO2 Consulting LLC – American energy consulting company
LOTTE CO., LTD.  – Japanese confectionary manufacturing company
Masterpiece Valuation Advisory Limited – Hong Kong-based valuation company
Ontex  – Belgian personal hygiene production company
OpenX Technologies Inc. (and its operating affiliates) – American software company
OKA Direct Ltd – UK-based furniture company
Pets at Home Group – UK-based pet supplies retail company
Pinsent Masons LLP – UK-based multinational law firm
Pocoloco Company Limited – Chinese household products company
POLA ORBIS HOLDINGS INC – Japanese cosmetics company
QinetiQ Group Plc  – UK-based defense technology company
Royal FrieslandCampina – Dutch dairy company
Space Group – UK-based construction consulting company
SEEDWORKS INTERNATIONAL PRIVATE LIMITED – Indian seed manufacturing company
SP Energy Networks – UK-based electricity distribution company
Transflo – American transportation software company
TIM Group – Italian software company
TMB Logistik GmbH – German transportation and logistics company
United Microelectronics Corporation – Taiwanese semiconductor manufacturing company
Visa Inc. – American financial services corporation
Vasakronan AB – Swedish real estate company
UTSUMI CO.,LTD. – Japanese barber shear manufacturing company
Zhuhai Pilot Technology Co., Ltd. – Chinese energy management company 
 
1 company added to RE100:
KT Corporation – South Korean telecommunications company 
88 SMEs made the SME Climate Commitment  
LIV BRASIL MODA PRAIA EIRELI
BR-ND People
Green Hammer
paraiso verde
Papel Semente Ind e Comercio Ltda
Rocal
GreenStep Solutions Inc.
Dear Green Coffee Roasters
The Sustainable Recruiter & Greenjobs
Spotless Garments
Egypt Go Green
Towards Zero Waste AB
Novex Delivery Solutions
Nada
Silk Grass Farms Ltd / Silk Grass Enterprises Ltd
Enviro-Stewards Inc.
Profile
Lubanzi Wines
Arma Karma Limited
Jennings
BASE Associates
Technoturn Ltd.
QBS
SkyFire Energy Inc
ELEVEN CONCEPTS S.L.
Change Finance
New Society Publishers
SmartFish
Businessworks Consulting
Evolve IT Recruitment Ltd
Aquatro Cultura de Impacto
Ready Zero Go
One Brave Step
Do Nation
Hayley Jane Smith…So Serene
Tangible Srl SB
Leonori srl
Vins Fins Thorrold
MOBEL SA
Envirogrid Developments
AlmaNatura Social SL
Upström ApS
The Standing CT Company
FORM innovations INC
PATHFINDER
próxima servicios
Salt Palm Development
COMACO SPA
Zero Technologies
Way2Global Srl SB
Evolution Marketing, llc
Elemental Electrical Design
Green Drop Garage
The Alternative Accommodation Agency Ltd
Will Solutions
Mondas Consulting Ltd.
Brightly Solutions Limited
MMercer Consulting
Articulate Marketing
Centro de Envíos PKT1
LOWILAB
Sharp Thinking Marketing
Red Thread | Market Access Ltd
Unboxed, S.C.
Fuller Brand Communication
Metamorphosis
PULPERIA QUILAPAN
Groennfell Meadery
Bedford Row Capital PLC
Group14
Initi Limited
Felidarity
Reos Partners Brasil
25eight
ECOnsult
Ward Williams Associates (WWA)
PNO
Revive
Dog and Bone
Starboard
Sense-Lab
Vertown
IMPT! Company
Managing A Sustainable Business S.L
NEL Fund Managers
REAL Fundraising 
4358 SMEs have now made the SME Climate Commitment

Webinars & Events:   
London Climate Action Week: 25 June – 3 July
Moral Money Summit Asia: 7-8 September
Climate Week NYC: 19 – 25 September (submit a proposal)
WBCSD Council Meeting Tokyo 2022: 25-28 October
Moral Money Summit Americas: 26-27 October
COP27: 7-18 November
COP15: 5 –17 December 
 
Coalition jobs:  
Finance Communications Manager at SBTi 
Various posts at BSR   
Various posts at CDP   
Various posts at Ceres   
Various posts at The Climate Group   
Various posts at WBCSD   
Various posts at SBTi   
Various posts at CLG Europe   
Read last week's Signals of Change: Net-zero transition – latest signals of change (24.06.22)