Net-zero transition – latest signals of change (02.09.22)
We Mean Business Coalition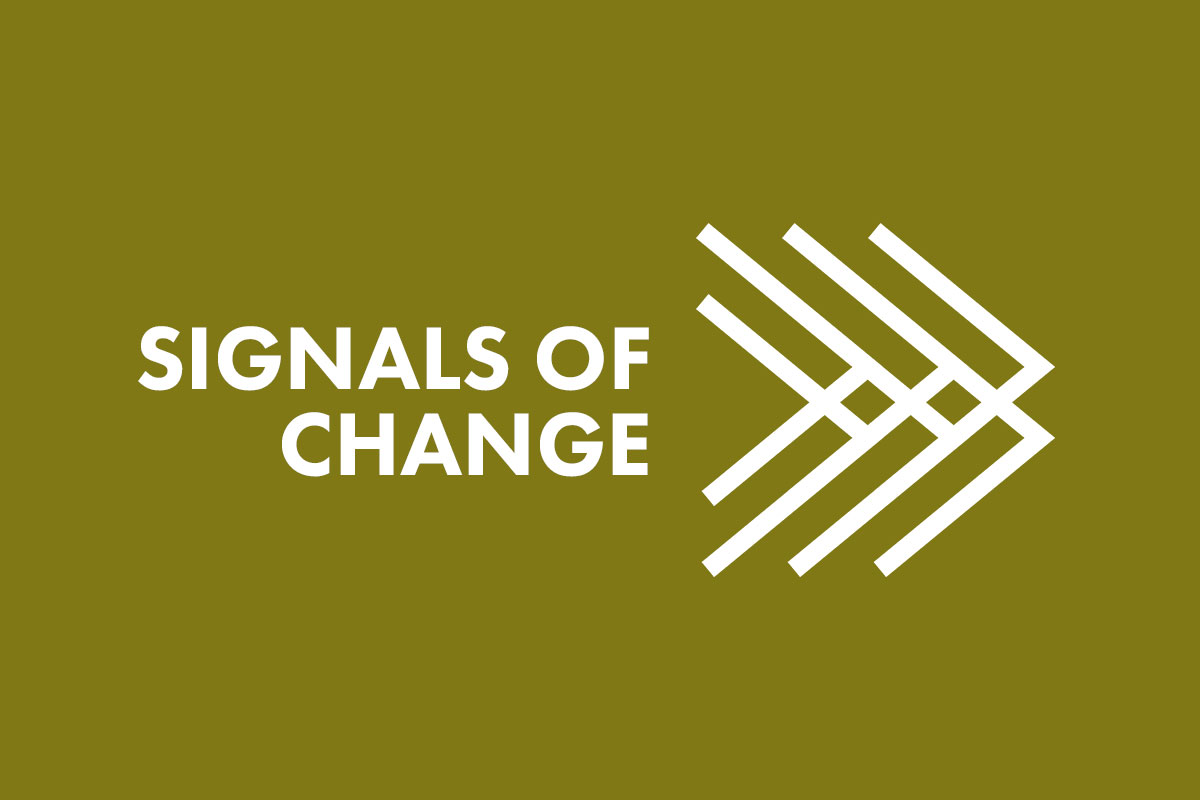 Here are just some of the signals of change from the past week, demonstrating the transition to a resilient and inclusive net-zero economy.
Net-Zero Economy  
First to India, which could add as much as 7.3% to its GDP and create 20 million jobs by 2032 if it moves up the timeline to achieve net zero emissions two decades ahead of its stated target of 2070. That's according to a new report from the Asia Society Policy Institute that used economic modelling by Cambridge Econometrics.
Two weeks after President Biden signed the Inflation Reduction Act, Nature Communications has published a study showing that most Americans considerably underestimate public support for climate action. When asked about public support for the Green New Deal or a carbon tax, most respondents put the number between 37-43%, when the true figure ranged from 66-80%.
Meanwhile, a leaked draft of the European Union's COP27 negotiating mandate indicates that the bloc plans to use the upcoming climate summit in Egypt to urge the world's biggest economies to come forward with updated plans and more ambitious targets. It warns that current efforts are falling short of what's needed to limit warming to 1.5°C.
Over to dairy giant Arla Foods, which has unveiled a 'climate roadmap' to net-zero emissions across the business, outlining plans to ramp up renewables and biogas use and help farmers switch to more sustainable practices. Arla's are among the first dairy industry targets approved by the Science Based Targets initiative (SBTi) as consistent with reductions required to keep global warming to 1.5°C.
Lastly, investment research giant MSCI has launched a net-zero guide for asset owners to help them tackle major challenges such as setting emissions targets and sourcing data to inform scope three reporting. The guide provides a roadmap by referencing both climate science and the frameworks needed to put climate action at the forefront of investment decisions.
Energy
India saw its best six months yet for new solar photovoltaics capacity in the first half of 2022. The number of new installations added between January and June was 59% higher than over the equivalent period last year, bringing the country's cumulative installed capacity to 57 gigawatts.
Danish firm Ørsted's Hornsea 2 windfarm also went fully operational this week. The site, just off the UK coast, is now the world's largest, producing enough energy (1.3 gigawatts) to power 1.4 million UK homes.
There was another win for wind in Europe as Netherlands-based INKA Group, the owner of most IKEA stores worldwide, invested a 49% stake (€58 million) in Swedish offshore wind projects. This comes as part of a drive to increase renewable energy across the company's supply chain, something it has invested around €3 billion in since 2009.
And the US Department of Energy has announced a $425 million expansion to its state energy program. States will be able to apply for funding to back projects such as renewables development, electric vehicle charging points and efficiency improvements.
Transport
The US state of California has voted unanimously to end the sale of new gasoline powered vehicles by 2035. Already, 16% of new cars sold in California in 2022 so far have been zero emissions vehicles, an encouraging sign in a state that has more cars than any other and suffers heavily from pollution. Washington state immediately followed suit with its own ban, with other states expected to do the same. Supply to meet this booming demand for electric vehicles was boosted as Honda and LG Energy announced a new $4 billion battery plant. Meanwhile, across the Atlantic, nine UK councils will share £20 million in government funding in a new bid to install 1,000 on-street electric vehicle charging points. Research shows that not having a driveway or garage to install a charging point in is a major barrier for British drivers, making on-street infrastructure key. The scheme is the pilot phase to the Local EV Infrastructure plan, which will allocate a total of £400-500 million by the end of 2022.
Plug Power, supplier of hydrogen fuel cells for Amazon's forklifts since 2016, is set to cement its partnership by providing over 10,000 tons of liquified green hydrogen per year to the retail giant from 2025. The deal includes an option for Amazon to acquire a stake in the company in the future.
In other low carbon hydrogen news, trading company Itochu and French gas supplier Air Liquide will open Japan's first year-round hydrogen refuelling station in Fukushima in 2024. The country aims to have 1,000 stations built by 2030 and believes that opening them 365 days per year will encourage fleet operators to switch to hydrogen.
Following on from the recent Germany-Canada green hydrogen deal (shared in last week's Signals of Change), a train line in northern Germany became the first to launch a fully hydrogen-powered fleet. The switch should save an estimated 4,000 tons of CO2 emissions annually, while it's believed that these trains could replace up to 3,000 diesel-powered trains in Germany alone. Around half of Europe's regional trains still run on diesel.
Land and Nature
Named the 'spongiest' global city by multinational architecture and design firm Arup, Auckland has succeeded in restoring flood plains on the banks of Te Auaunga through a network of connected parks. Work began in 2016 to remove rigid concrete and replace it with native vegetation. Tested by a recent storm, the land is now capable of absorbing stormwaters and thereby protecting nearby houses. Arup's runners-up in order of sponginess include Nairobi, Singapore, Mumbai, New York City, Shanghai and London.  Meanwhile, the UK Government has confirmed a ban on bagged compost and other retail products containing peat, set to come into force in 2024. It is estimated that peatlands cover just 3% of the world's surface area but hold almost 30% of the soil carbon present. As such peatlands are considered an essential nature-based solution for mitigating climate change. Some major retailers have already ended peat compost sales on a voluntary basis, including the Co-op and Dobbies Garden Centres. Next to sourcing, where Sweden's H&M Group has partnered with the World Wildlife Federation (WWF) on an AI pilot solution aimed at reducing pressure on natural forests in Cambodia. The app enables wood species to be identified using only a smartphone and a macro lens, at the factory gate. This aims to help factories to verify that the wood they source for power generation is from H&M Group-approved residues of plantation species like mango and cashew, which are less likely to contribute to deforestation.  Brewing giant Diageo has unveiled a new round of funding to trial innovations that aim to improve biodiversity, water quality and carbon sequestration on smallholder farms in Africa. With pilots taking place across East Africa, the company has committed £450,000 towards innovations to combat environmental degradation and improve sustainable practices for smallholder farmers.  Lastly, new science has found that half of the planet's wetlands are dried out or degraded, but rewetting them could create significant carbon sinks. Researchers from Southern University of Science and Technology in China estimate that restoring the more than 4 million square kilometres of degraded wetlands to an ideal water level would avoid between 100 and 400 gigatonnes of carbon-equivalent emissions by the end of the century.
Built Environment and Heavy Industry  
First to Sweden, where start-up H2 Green Steel has raised EUR 190 million (USD 190.6m) in a financing round combining financial institutions such as Swedish pension fund AMF and industrial companies including Schlaeffer AG. Schlaeffer COO Andreas Schick said that the company's participation "secures its long-term supply of green strip steel", as the company prioritises making its supply chains more sustainable. H2 Green Steel, which aims to build a green hydrogen-powered steel plant in Boden, northern Sweden, says it has now pre-sold about 60% of its initial volumes.
Next to the building sector, where leading Thai materials maker Siam Cement Group has accelerated a push into green businesses such as recycling and renewables amid a global and local drive to reduce plastics and other emissions-heavy products. As part of this drive, group subsidiary SCG Packaging acquired Peute Recycling in the Netherlands, which has the capacity to produce 1 million tonnes of recovered paper each year. Meanwhile another group company, SCG Roofing, announced a partnership with Huawei Technologies to develop efficient solar roof systems, using Huawei's storage batteries. Meanwhile, UK firm Kimberly-Clark, owner of Kleenex and Andrex brands, is to power its toilet paper factories using green hydrogen as Russia's invasion of Ukraine sends gas prices soaring. As part of a deal with renewables company Carlton Power, the company will buy green hydrogen made from wind and solar power for its factory at Barrow-in-Furness in Cumbria, which it claims will reduce its reliance on natural gas by 30%.  Aberdeen has received £5.617m from the Scottish Government's Heat Network Fund for the next phase of its district heating network, which aims to alleviate fuel poverty across the community of Torry. Heat for the network will be supplied by an energy-from-waste plant to be built at East Tullos to dispose of non-recyclable waste from Aberdeen City, Aberdeenshire and Moray councils. Work on the supporting network of pipes is expected to be completed by 2023.
Researchers from the University of Toronto are borrowing from krill biology to develop new technologies to cool down indoor environments. Antarctic krill use pigments stored in their skin to protect themselves from the sun and scientists want to apply this same response to buildings by filling windows with two types of fluid: one that absorbs sunlight, and another that allows it to pass through. By dispersing this liquid through the façade of a skyscraper, the building can block sunlight, keeping it cool, krill-style. Modelling shows that this method can reduce energy consumption by more than 30%.
Commitments 
6 companies joined the SBTi through the science-based target pathway:  
BGH Edelstahlwerke GmbH – German mining company
MAHLE GmbH –  German car components manufacturer
Ottobock SE & Co. KGaA – German orthopaedics manufacturer
SEMBA CORPORATION – Japanese trading company
Valuence Holdings Inc. – Japanese retail company
WFW Global LLP – UK-based law firm
13 companies joined the SBTi through the Net Zero Standard commitment pathway:    
bunq B.V. – Dutch fintech company
Darktrace plc – UK-based IT company
K-tronics(Su Zhou)  Technology Co.,LTD – Chinese semi-conductor manufacturer
Linyi Lingong Machinery Group – Chinese machinery manufacturer
Mandai Wildlife Group – Singaporean wildlife park
Micro Matic A/S – Danish equipment manufacturer
Midas Safety, Pakistan – Pakistani equipment manufacturer
Pfeiffer Vacuum Technology AG – German equipment manufacturer
PT. Karya Indah Multiguna – Indonesian packaging manufacturer
Reed & Mackay Travel – UK-based travel company
SK Networks Co., Ltd. – South Korean trading company
Style Textile (Pvt.) Ltd. – Pakistani textile manufacturer
Work & Co – American digital agency
27 companies had their science-based targets approved: 
SAINT-GOBAIN – French building products company
Delta Air Lines, Inc. – American airline
Applus Services, S.A – Spanish components company
Le Bélier – French components company
Okta, Inc. – American software company
Los Angeles Department of Water and Power – American utility company
Shanying International Holdings Co., Ltd. – Chinese paper manufacturer
Ipsen SA – French pharmaceutical company
REMA 1000 NORGE AS – Norwegian retail company
Tobishima Corporation – Japanese engineering company
Webuild S.p.A. – Italian engineering company
Boston Scientific Corporation – American health group
Autostrade per l'Italia S.p.A. – Italian transport company
Danieli & C. Officine Meccaniche S.p.A. – Italian metals company
Harvest House – Dutch food company
NEMO Equipment, Inc. – American outdoor equipment manufacturer
Trust International – Dutch IT company
Scott Logic Limited – UK-based software consultancy
Q-lite – Belgian electronics manufacturer
John Mattson Fastighetsföretagen AB – Swedish real estate company
S-BIC COMPANY, LTD. – Japanese construction company
Cartaseta AG – Swiss paper manufacturer
TÖPFER Kulmbach GmbH – German packaging manufacturer
FBA International USA Inc. – American container manufacturer
Upswing Solutions Inc. – Canadian real estate company
Solo LLC – American software company
Arab Printing Press – Lebanese publishing company
Total companies committed to SBTi: 3,627 (1,928 committed, 1,699 approved)
Webinars & Events: 
Moral Money Summit Asia: 7-8 September (use COALITION for 20% off)
UN General Assembly: 13 September 2022
Climate Week NYC: 19 – 25 September (submit a proposal)
SME Climate Hub US launch: 22 September
Global Clean Energy Action Forum: 21 – 23 September
The Economist 2nd Annual Sustainability Week: 3-6 October (use WMBC/S15 for discount)
Chatham House: Climate Change 2022: 4-5 October (use CLIMATEWMB25 for in-person discount / CLIMATEWMB22 for complimentary virtual access)
WBCSD Council Meeting Tokyo 2022: 25-28 October
Moral Money Summit Americas: 26-27 October
COP27: 7-18 November
COP15: 5 –17 December
Coalition jobs:   
Various posts at We Mean Business Coalition
Various posts at BSR
Various posts at CDP
Various posts at Ceres
Various posts at Climate Group
Various posts at WBCSD
Various posts at SBTi
Various posts at CLG Europe
Read last week's Signals of Change: