Net-zero transition – latest signals of change (04.11.22)
We Mean Business Coalition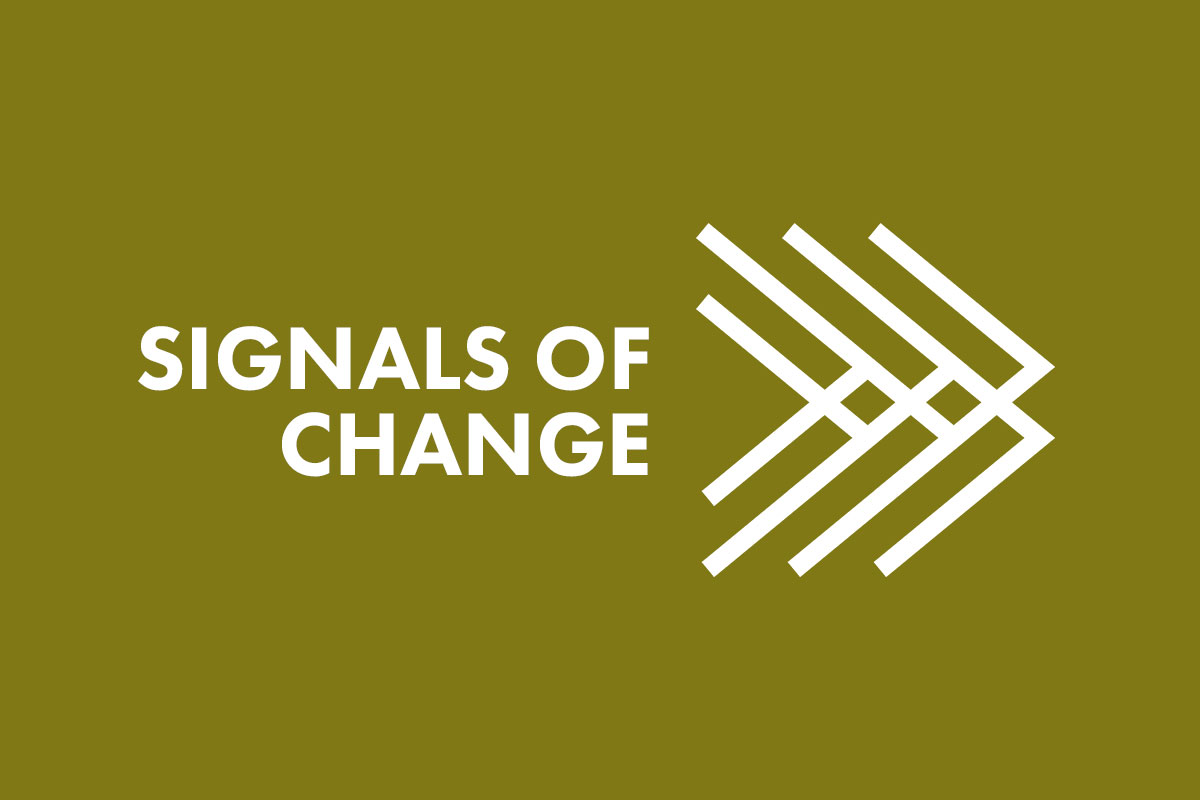 Here are just some of the signals of change from the past week, demonstrating the transition to a resilient and inclusive net-zero economy.
Join us next week at the COP27 Business Pavilion for Climate Leadership – in person or via livestream – and read the statement on behalf of We Mean Business Coalition ahead of COP27.
Net Zero Economy 
In Europe, the Eurocommerce retail association, representing 5 million retailers across 27 countries, has joined the Race to Zero Accelerator Pledge in a bid to limit temperature rise to 1.5°C. Launched last year by WBCSD and the UN Climate Champions, the pledge – also backed by IKEA and H&M – encourages members to halve emissions by 2030 and reach net zero by 2050 
In the US, new analysis has shown that this year's Inflation Reduction Act has the potential to generate 9 million jobs by 2032. The millions of green jobs are spread across sectors including electrification, transportation, building, manufacturing, environmental justice, lands, and agriculture programs. 
To China, where the Ministry of Science and Technology launched a new action plan for a "green technology innovation system." The system, aimed at tackling pollution, habitat loss and climate change, will be backed by tax incentives and new "green technology banks." China will also encourage enterprises and financial institutions to provide more support to innovative green technologies. 
And finally, Apple has called on its suppliers to reduce their greenhouse gas emissions. More than 200 of Apple's suppliers, representing more than 70% of the company's direct manufacturing spend, have committed to using using wind, solar or other forms of clean energy for production of the tech giant's projects. Some major suppliers, including Apple's chip vendor Taiwan Semiconductor Manufacturing Co., pledged to power 100% of Apple production with renewable energy. 
Energy 
The South African arm of Heineken announced that its 6.5 MW solar power plant, operational since earlier this year, will provide a third of the brewery's electricity. Its construction was part of the company's 'Brewing a Better World' target of net zero emissions from its production sites by 2030. Staying in South Africa, the World Bank has annonced almost $500 million in funding for a new clean energy project in the country. 
There was more solar news from Indonesia, where Saudi Arabia's ACWA Power will enter the country's market with its first two floating photovoltaic projects. The 50 MW and 60 MW installations will contribute to Indonesia's goal of 23% renewable power by 2025. 
Meanwhile in Australia, renewables hit a new record, for a short time providing two thirds of the country's electricity generation. That figure has doubled over the past five years, with system stability given the intermittent nature of wind and solar the last frontier ahead. In 2021, Australia had the third-lowest utility-scale solar cost in the world behind China and India. 
Similarly, the UK's wind sector also broke its record again, generating 20 GW of power mid-week according to National Grid. Further growth is expected following Ørsted's completion of its new North Sea project, contributing to the UK government's aim to expand its offshore wind capacity to up to 50 GW by 2030. 
Transport 
The big news in the transport transition came from the EU, where an agreement was reached to set a zero-emissions sales mandate for new cars and vans by 2035. The move follows similar historic announcements by some US states. The EU hopes this will mean all vehicles inside the EU are zero emissions by 2050 through general fleet churn. Some carmakers, including Volvo, Ford and Stellantis, had already announced plans to end sales of polluting vehicles before 2035. 
California, one of the US states already committed to zero emissions light-duty vehicles, is now moving forward with plans to ensure new medium- and heavy-duty vehicles are also electric-only by 2040. Different vehicle types and usages would have various phase-in dates under the plan.  
Norway, which itself will allow only new zero emissions vehicles by 2025, has also launched a €48 million push to become the world's first capital city with a fully electric public transport system by the end of 2023. The plans to replace 450 buses with electric equivalents are aimed at reducing pollution, noise and costs. 
And in Saudi Arabia, Apple partner Foxconn has joined with the state's sovereign wealth fund to produce electric vehicles. The new venture, named Ceer, will license component technology from Germany's BMW and could create 30,000 jobs by 2034. 
Land and Nature  
First to Brazil, where the election of Luiz Inácio "Lula" da Silva has raised hope for the protection of the Amazon rainforest. In a victory speech, the president-elect doubled down on commitments to reverse the skyrocketing deforestation and encroachment of indigenous lands of recent years, and ensure the recovery of the world's largest rainforest as a carbon sink and biodiversity haven. The country's Supreme Court also initiated the reactivation of the Norway-backed Amazon Fund. 
In the UK, asset manager Schroders launched its "Plan for Nature" to help minimize nature risk in investment portfolios and make nature-based solutions more investible. Schroders also stated that it has joined the "make it mandatory" call to heads of state, a push to require all large businesses and financial institutions to assess and disclose their impacts and supply chain connections with nature by 2030. 
And in Ghana, cocoa producers are trialing a new agroforestry scheme developed by Fairtrade Africa, the International Trade Centre (ITC), Swiss chocolate company Halba and others. The "dynamic agroforestry" approach plants new cocoa seedlings among fast-growing timber trees, combatting the effects of climate change while providing diversified revenue streams for farmers. 
Built Environment and Heavy Industry 
In Egypt, Heidelberg subsidiary Suez Cement has signed a $14 million electricity generation agreement with Intro Power to construct a solar power plant at their cement factory. The project will provide a production capacity of 45 GWh of clean electricity, eliminating approximately 22,000 tonnes of CO2 emissions annually. Construction is due to begin next year. 
India's ReNew Power, which earlier this year signed a green hydrogen production agreement with Egypt, has reiterated its commitment to supporting hard-to-abate sectors at home and abroad to decarbonize. The company is working with Larsen & Toubro Ltd. to develop and operate green hydrogen projects in India, mainly for refineries, fertilizer and steel plants, and aims to add up to 50 GW in renewables overall by 2031. 
UK city Bradford has submitted plans for a £40 million air source heat pump network to heat urban buildings by 2025. If approved, a new city center plant would house the air source heat pumps, which would then send the warm water around the area via the subterranean system. 
And lastly to Belgium, where the government has pledged €6 million for the development of green steel under the federal hydrogen strategy of the European Recovery Fund. The move will benefit steel manufacturer ArcelorMittal, which has also announced a carbon capture trial at its steel plant in Ghent, in partnership with Mitsubishi and BHP. Last year, ArcelorMittal announced plans to reduce carbon emissions by 25% by 2030 as part of a wider net-zero ambition for 2050. 
Commitments 
6 companies joined the SBTi through the science-based target pathway:  
Gammon Construction Limited – Hong Kong-based construction company 
Kajima Corporation – Japanese construction company 
Leonardo – Italian aerospace company 
Macy's, Inc. – US-based retail company  
Mirvac Group – Australian real estate company 
SBA Communications Corporation – US-based telecommunications company 
26 companies joined the SBTi through the Net Zero Standard pathway:  
Aigües de Barcelona, Empresa Metropolitana de Gestió del Cicle Integral de l'Aigua, S.A. – Spanish water utility 
Asia Pacific Rayon – Indonesian textile company 
Belron® – UK-based auto component company 
Bestudy (Shanghai) Medical Technology Co., Ltd. – Chinese professional services company 
DKV SEGUROS Y REASEGUROS S.A.E. – Spanish financial services company 
DOVISTA A/S – Danish building products company 
F. Hoffmann-La Roche Ltd – Swiss pharmaceutical company
Guangdong Textiles Imp. & Exp. Co., Ltd. – Chinese textiles company 
Krones AG – German machinery manufacturer 
Harley-Davidson Inc. – US-based motorcycle manufacturer 
Hurtigruten Expeditions – Norwegian tourism company 
OneTrust – US-based software company 
IVC Evidensia – UK-based veterinary company 
Jackson Family Holdings Limited – UK-based electrical equipment company 
Julius Rutherfoord & Co Ltd – UK-based cleaning company 
League, Inc. – Canadian software company 
Lewis Silkin – UK-based professional services company 
Parexel International Corporation – US-based pharmaceutical company 
PT. Global Way Indonesia – Taiwanese manufacturer
Red Avenue New Materials Group Co., Ltd. – Chinese chemical company 
Novo Nordisk – Danish pharmaceutical company 
Sedgwick International UK – UK-based financial services provider 
Siegfried Holding AG – Swiss pharmaceutical company 
THESIZE SURFACES S.L. – Spanish construction company 
Tom Tailor GmbH – German clothing company 
Union Pacific Corporation – US-based railroad company
17 companies had their SBTi targets approved:  
Actiam NV – Dutch asset management company 
BARLOG Plastics GmbH – German plastics company 
BoConcept A/S – Danish furniture company 
COBANA GmbH & Co. KG – German food company 
De Volksbank N.V. – Dutch bank 
Direct Line Insurance Group plc – UK-based insurance group 
ENECLOUD, Inc. – Japanese consumer services company 
ESG Book GmbH – German sustainability software company 
GFT Technologies – German technology company 
Kowa Seisakusyo Co.,Ltd. – Japanese building products company 
NIHONCHUOUJUHAN Co., Ltd. – Japanese construction company 
Noda Crane Co.,Ltd. – Japanese construction company 
Preqin – UK-based professional services company 
Shinku Ceramics Co.,Ltd. – Japanese ceramics company 
TPV Technology Limited – Chinese technology company 
Transtema Group AB – Swedish telecommunication company 
TSK CO.,LTD – Japanese components manufacturer

45 companies joined the SME Climate Hub.
Total number of companies committed to RE100: 387 
Total number of companies committed to EP100: 124 
Total number of companies committed to EV100: 127 
Total number of companies committed to EV100+: 5 
Total companies committed to SBTi: 3,984 (2,082 committed, 1,902 approved) 
Total number of companies committed to SME Climate Hub: 5,205 
Webinars & Events
COP27 Business Pavilion: November 8-18 
COP27: November 7-18
Climate Action COP27 Innovation Zone: November 7-18
NYT Climate Forward: November 8-10 
COP15: December 5-17 
Coalition Jobs
Various posts at We Mean Business Coalition 
Various posts at BSR 
Various posts at CDP 
Various posts at Ceres 
Various posts at CLG Europe (CISL) 
Various posts at Climate Group 
Various posts at WBCSD 
Various posts at SBTi