Net-zero transition – latest signals of change (06.06.22)
We Mean Business Coalition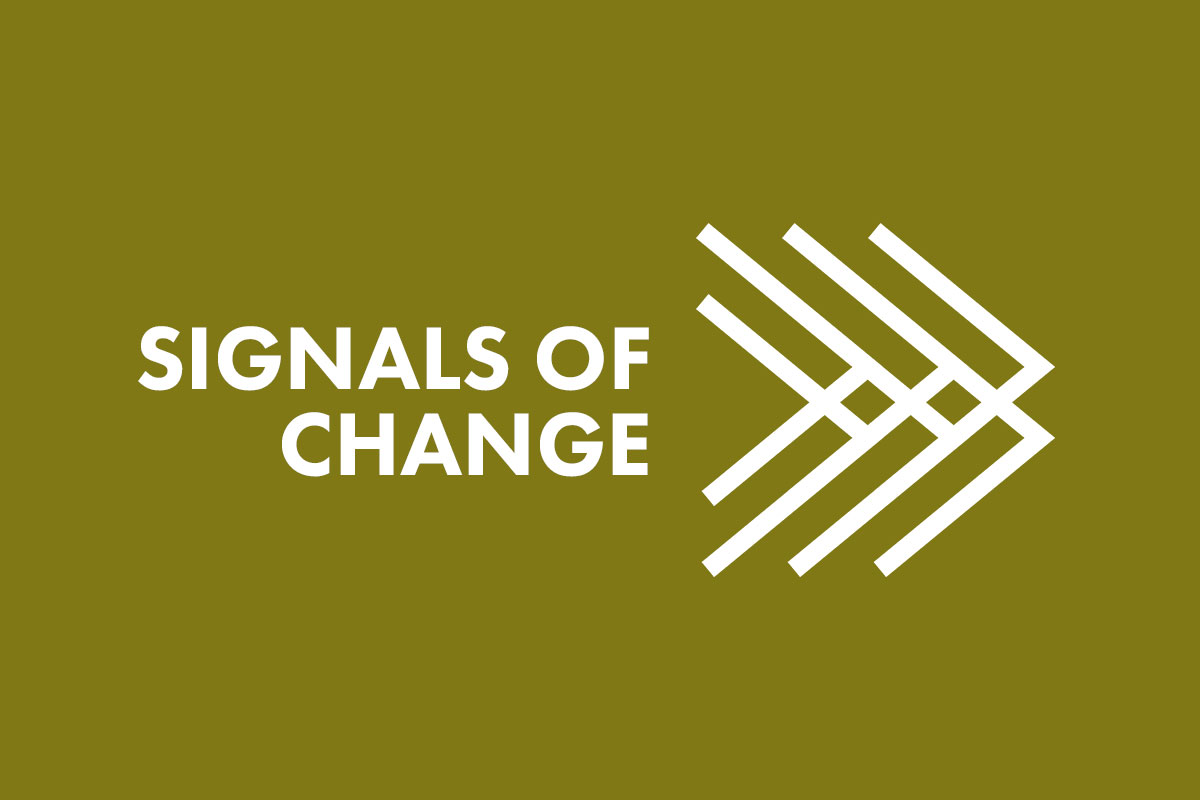 Here are just some of the signals of change from the past week, demonstrating the transition to a resilient and inclusive net-zero economy.
Net-Zero Economy   
A high-profile group of asset managers including BlackRock, Vanguard and Danske Bank have committed to aligning $16tn USD of assets with net zero before 2050. The group, the Net Zero Asset Managers, also published a progress report heralding the initiative's growth to 273 asset management firms responsible for more than $61.3 trillion in assets.
New research from the Grantham Research Institute on Climate Change and the Environment at London School of Economics finds that 'net-zero is a no regret policy' for the UK, even if other countries do not decarbonize at the same pace. The research shows that in a scenario where the UK reaches net zero by 2050 and the rest of the world by 2075, the economic benefits to the UK economy would be equivalent to a 9.1% rise in GDP by the end of the century. While adding to the body of evidence that net zero is not too 'costly' a policy, as some in the UK argue, such a scenario would still pose serious risks from rising temperatures and changing weather patterns.
Energy 
The Biden administration plans to substantially reduce the cost of building wind and solar energy projects on federal lands to spur on renewable energy development. The Department of Interior said rents and fees for solar and wind projects would fall by about 50%.  The Administration also launched a new partnership through the US Department of Energy that will reduce wait times for clean energy sources in interconnection queues and help lower costs to connect to the grid. The Interconnection Innovation e-Xchange (i2X) brings together actors including grid operators, utilities, state and tribal governments, clean energy developers and energy justice organizations to connect more renewables to the power grid.
The G7 nations committed to stop funding fossil fuel development overseas from the end of this year, marking the first time all seven countries have reached a comprehensive agreement covering all fossil fuels. The agreement could shift an estimated $33bn USD a year to clean energy sources. In the same communiqué, G7 ministers announced that all seven countries will aim to largely end greenhouse gas emissions from their power sectors by 2035. They will also target a 'highly decarbonised road sector by 2030', meaning that electric vehicles would dominate new car sales by the end of the decade. Business will now be looking to G7 leaders to give greater clarity on how nations will meet these goals.
French utility Engie is the first customer for Google's cloud service which predicts wind power output 36 hours in advance. The experimental technology aims to boost efficiency and power from wind farms by using artificial intelligence software. The advantage of such a tool is that energy providers can then schedule inputs into energy grids ahead of time with more accuracy. Engie's pilot of the service will focus first on its wind portfolio in Germany.
Vietnam has quadrupled its wind and solar capacity since 2019. Last year solar capacity made up nearly 11% of the country's electricity grid. Vietnam is now the world's tenth-biggest producer of solar power, and this change can be directly attributed to political and market incentives. In 2017, the government started paying solar-power suppliers a fixed-rate "feed-in tariff" of as much as 9.35 US cents for every kilowatt-hour delivered to the grid, compared to a typical rate of 5-7 cents per kilowatt-hour.
Transport
The electric version of America's best-selling vehicle – Ford's F-150 Lightning – can power your house for up to 10 days. Its dual purpose as a back-up generator means that owners can keep the lights on during climate-linked blackouts. There are some extra installation costs such as investment in Ford's 80-amp charging station and a home integration system but if the truck is plugged in during a power cut, then the home can draw power from the battery instead – known as bi-directional charging.
Truck maker Volvo Group – which split from Volvo cars in 1999 – has set its sights on an electric lorry that will travel 600 miles on a single charge. As the market leader in 2021, Volvo Trucks makes up 42% of all electric truck sales in Europe. And while it may take a few years to reach the 600-mile milestone, the company's latest model already has a range of 440km (273 miles). Ultimately, Volvo Group wants half of all trucks sold to be electric by 2030.
In California, a new partnership is enabling transport company Quality Custom Distribution (QCD) to deploy its 30 new Volvo electric trucks. Scale Microgrid Solutions is partnering with EV-charging provider InCharge Energy to build a microgrid for QCD's trucks, which need high-voltage direct-current EV chargers. Without the microgrid, these chargers would double the peak grid load at QCD's warehouse, requiring local grid updates that could take years. Instead, Scale is installing 1.45MW of solar PV and 3MWh of battery storage that will provide enough power to keep charging loads within the site's existing grid limits.
Meanwhile, new analysis from Fraunhofer Institute for Systems and Innovation Research ISI on behalf of the European Automobile Manufacturers' Association (ACEA) is using datapoints gathered from the GPS coordinates of some 400,000 trucks to determine the best locations for electric truck charging points. Making use of the data collected over a 12-month period, ACEA is calling on national governments to ensure that the top 10% of truck stop locations are equipped with suitable electric chargers by 2027 at the latest.
Maersk subsidiary Svitzer has set a 2040 net-zero target. The towage operator will first aim for a 50% reduction in the carbon intensity of its fleet by 2030, before fully decarbonizing by 2040, in line with Maersk. Svitzer will also focus on changing the fuel mix of its fleet to low carbon fuels.
Land and Nature
A new global fund backed by wealthy nations aims to invest at least $500 million in protecting nature in developing countries. The Climate Investments Funds (CIF) launched its Nature, People and Climate programme last week at the UN Environment Stockholm+50 conference. So far, the fund has been backed by Italy and Sweden and will provide finance and expertise to initiatives that conserve wildlife, plants, forests and promote sustainable agriculture and food supplies. The initiative will partner directly with indigenous people and communities on conservation efforts.
Also at Stockholm+50, the UK government has committed £330m to support nature protection in developing countries. The funding is earmarked for the UN's Global Environment Facility (GEF) and is aimed at driving financing towards biodiversity conservation.
For the first time, the US government has designated water scarcity as a foreign policy priority as part of the newly announced White House Action Plan on Global Water Security, which aims to "elevate water security" on the international agenda. With almost 50% of the global population reported to be at risk of "severe water stress" by 2030 due to climate change and population growth, the policy shift is timely. Acknowledging the threats within its own borders too, the plan points to the dangers posed by lead pipes and other forms of ageing water infrastructure and to the decades-long megadrought in the West that is stressing agricultural areas, urban centres, and tribal nations alike.
Meanwhile, in the UK twelve woodland creation projects have snapped up a share of £6m from a fund that aims to create forestry jobs and improve public access to nature. Between £250,000 and £500,000 is to be handed out to each of the schemes by the Trees Call to Action Fund, which the National Lottery Heritage Fund runs in partnership with the UK government's Department for Environment, Food and Rural Affairs (Defra) and the Forestry Commission.
Built Environment and Heavy Industry   
A raft of major green energy and automotive firms including Iberdrola, Siemens Gamesa, Vattenfall BA Wind and Volvo Cars having signed up to the SteelZero initiative, committing to using 50 per cent low emission steel in their manufacturing operations by 2030. The four firms, which are all significant consumers of steel, join existing members such as Maersk, Ørsted and Lendlease in backing the coalition, through which signatories must also commit to procuring 100 per cent net zero steel by 2050.
Staying with SteelZero, its members have published policy guidelines to help governments speed up the transition to decarbonized steel. The paper includes calls on governments to align on how to define emerging terminology and grow demand through public procurement to implement 2030 and 2050 targets. It also advocates for consistent methodologies for measuring and reporting on embodied carbon.
ArcelorMittal aims to invest up to $100m per year in "transformative technologies" and innovations offering the potential to speed up decarbonization of the steel sector as part of a new green steel innovation fund launched last week. The steelmaking giant said its XCarb Innovation Fund would also provide start-ups with advice and expertise as well as access to the steelmaker's research and development, technology commercialisation and business mentorship teams.
Commitments:  
 11 companies joined the SBTi through the science-based target pathway:  
AB Sugar – UK-based sugar company
Bang & Olufsen – Danish consumer electronics company
Belgotex Floorcoverings (Pty) Ltd – South African carpet and flooring company
Chorus New Zealand Limited – New Zealander telecommunications company
Dorada Foods – American food processing company
Nice Group Holding Corp., Limited – Thai garment manufacturer
Nidec Corporation – Japanese electric motor manufacturer
Nonghyup Financial Group Inc. – South Korean financial services provider
Okabe Co.,Ltd – Japanese engineering products manufacturer
Recruit Holdings Co., Ltd. – Japanese human resources company
Tokyo Steel Manufacturing Co.,Ltd. – Japanese steel manufacturer
23 companies joined the SBTi through the Net Zero Standard commitment pathway:  
Arteche – Spanish power solutions company
Avanza Bank Holding AB – Swedish brokerage firm
Coillte CGA – Irish commercial forestry company
Dr. Ing. h.c. F. Porsche AG – German automobile manufacturer
ECS Corporate NV – Belgian transport and logistics company
GENESIS FASHIONS LIMITED  – Bangladeshi garment manufacturer
Gold Creek Foods, LLC / Gold Creek Processing, LLC – American food processor
Hill Dickinson LLP – UK-based international law firm
Hitachi Energy Ltd – Swiss energy technology company
HOK – American architecture and design company
Horwich Farrelly Limited – UK-based legal and handling services provider
LG Chem – South Korean chemical company
Lucky Textile Mills Ltd – Pakistani textile manufacturer
MyMobility – French disability support and mobility company
National Windscreens – UK-based windscreen repair and replacement service provider
Nordic Semiconductor ASA – Norwegian semiconductor manufacturer
Össur hf. – Icelandic orthopedics company
Pfizer Inc – American pharmaceutical company
Playtech plc – UK-based gambling software developer
Quálitas Controladora S.A.B. de C.V. – Mexican insurance holding company
Sagar Cements Limited – Indian cement manufacturer
Scandinavian Tobacco Group A/S – Danish tobacco company
Supporting Education Group – UK-based education services provider

13 companies added to SBT approved this week:  
Mango Punto Fa, SL – Spanish clothing manufacturer
Gymshark – UK-based athletic apparel company
BA GLASS – Portuguese glass container manufacturer
Arthur Cox LLP – Irish corporate law firm
Haseko Corporation – Japanese construction company
OMRON Corporation – Japanese electronics company
Connectria, Inc. – American cloud management platform
MIZSEI MFG CO., LTD. – Japanese casting company
Stephen Webster Ltd – UK-based jewelry designer
KANUC CO.,LTD – Japanese coating and engraving company
ES Co., Ltd – Japanese professional services company
onewoom GmbH – Austrian bike manufacturer
TERAO HOLDINGS Co.,Ltd. – Japanese engineering company
1 company joined RE100:  
Japan Real Estate Investment Corporation – Japanese REIT
Total number of SBT companies: 3,134 (1,692 committed, 1,442 approved)  
Total number of RE100 companies: 371
Webinars & Events:    
2nd annual Sustainability Week US: 6-9 June (Discount code = WMBC/S15)
World Oceans Day 2022: 8 June
There is no ocean B. What we must do to restore our blue planet: 13 June
London Climate Action Week: 25 June – 3 July
Moral Money Summit Asia: 7-8 September
Climate Week NYC: 19 – 25 September (submit a proposal)
Moral Money Summit Americas: 26-27 October
Coalition jobs:   
Various posts at BSR
Various posts at CDP
Various posts at Ceres
Various posts at The Climate Group
Various posts at WBCSD
Various posts at SBTi
Various posts at CLG Europe