Net-zero transition – latest signals of change (07.10.22)
We Mean Business Coalition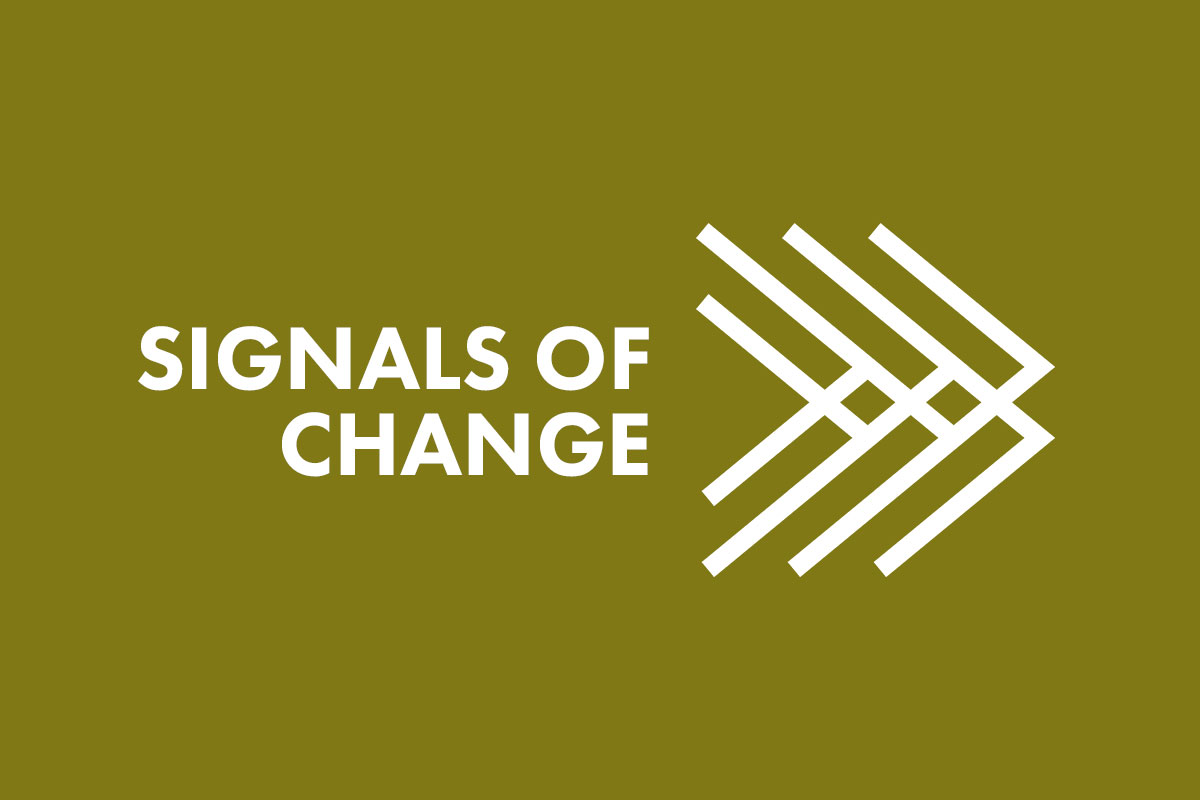 Here are just some of the signals of change from the past week, demonstrating the transition to a resilient and inclusive net-zero economy.
Net-Zero Economy 
Ikea, Spotify, Holcim and Salesforce are among 30 businesses who have contributed to a new business guide to net zero published by University of Cambridge's Institute for Sustainability Leadership (CISL). The report outlines how business leaders will need to alter their mindset to ensure the low-carbon transition is at the crux of core business strategy.
In an example of embedding climate into strategy, the UK's largest supermarket chain, Tesco, is to align executive pay and bonuses to the achievement of 'key sustainability measures'. The company aims to halve food waste by 2025 via measures including donating to food surplus redistribution programmes and diverting food unsuitable for people to animal feed.
Next up, it's good news for start-ups wanting to embrace the circularity as Google has announced a circular economy accelerator for start-ups in the US and Asia Pacific region, with a deadline of 14 November for applications. The scheme will provide training, mentoring and technical support from Google's engineers and other experts as they work to scale solutions that reduce waste. In related news, Starbucks UK announced seven projects that will receive a share of its £1.4 million 'Bring it Back' fund. The fund is focused on reuse solutions for food and drink packaging.
Lastly, sales of green bonds – the largest category of sustainable debt by amount issued – hit a four-month high in September and that's despite wider market volatility. In total, companies and governments worldwide raised more than $54 billion in green bonds last month, compared to more than $35 billion in August.
 Energy
Firstly to Kenya, where President William Ruto has urged African nations to embrace renewable energy by leapfrogging dirty energy. Kenya already derives 92% of its energy from renewable sources and aims to increase that to 100% by 2030. Ruto aims to convince other African countries that are eyeing up natural gas resources that there is "…no need to destroy the planet to prosper."
Next to the US, where solar energy is now 33% cheaper than gas power according to Guggenheim Securities. The analysis also found that onshore wind power is up to 44% less expensive when compared to gas. These developments provide further evidence for the economic merits of decarbonizing our electricity supply.
Meanwhile, the UK and Europe's solar trade associations have announced plans to develop a corporate sustainability standard aimed at boosting the transparency and accountability of the industry's ever-growing supply chain. Known as the Solar Stewardship Initiative (SSI), the project has already been endorsed by over 50 companies including E.ON, Vattenfall, SSE, Centrica, Iberdrola, Engie, NextEnergy Capital, and Lightsource B.
Staying in Europe, German equipment supplier Siemens Energy is teaming up with an EU-backed fund for cleantech investment, EIT InnoEnergy. Together they will jointly explore energy start-up opportunities. The fund has already invested 690 million euros ($688 million) and holds stakes in Swedish battery cell maker Northvolt, steel venture H2 Green Steel, and lithium miner Vulcan Energy Resources.
Lastly to Barbados, where the Renewstable Barbados project is working to provide electricity for 16,000 homes through a combination of agrivoltaics, on-site green hydrogen and a lithium-ion battery storage system. The site will also play host to a livestock operation, making it the largest sheep farm on the island. The 50 MW solar array will be supported by the hydrogen and battery storage elements, helping the initiative to overcome the challenge of intermittent energy from solar panels – which only produce energy in daylight hours.
 Transport 
New York State has followed in California's footsteps by mandating that all passenger cars, pickup trucks and SUVs sold in the state must be zero emissions by 2035. To reach this goal, Governor Kathy Hochul indicated that 35% of new cars will need to be zero-emission by 2026 and 68% by 2030.
Next up, Warren Buffet-backed electric car firm BYD, has hit new sales records as Chinese customers embrace hybrid models. In September, the company sold just over 200,000 units for the first time. BYD's total EV and hybrid passenger vehicle sales in the year through September now stand at 1.17 million, a 255% increase on the same period in 2021.
Meanwhile, Tesla has set its sights on growing German sales of its electric vehicles. The firm's Gigafactory is now up-and-running in Berlin, and the firm hopes to double sales in the German market to 50,000 units annually.
Staying with EVs, Ford's shares are climbing in the US due to surging demand for its F-150 Lightning Pickup and other electric vehicles, with the company's EV sales tripling in September. This momentum is an early sign that Ford CEO Jim Farley's $50 billion bet on electrifying Ford's offering is starting to pay off. Farley has accelerated the automaker's switch to battery-powered vehicles and has pledged to be building two million EVs a year by the end of 2026.
Lastly, designed by Siemens Mobility in Vienna and sponsored by Austrian Federal Railways (ÖBB), the new generation of Europe's Nightjet sleeper trains have been unveiled. The new seven-car trains will travel at a maximum speed of 230km per hour and hold up to 254 passengers, promoting a more climate-friendly approach to travel across the Continent.
 Land and Nature  
First to the UK, where the John Lewis Partnership, which owns retailers Waitrose and John Lewis, has launched a new 'Plan for Nature'. The plan includes eliminating deforestation from its supply chain, partnering with WWF on nature-based solutions and trialing a net-zero farm, with the intention to apply the learnings to all its supplier farms by 2035. 
The Bezos Earth Fund has announced its intention to build a coalition of African and European countries around this year's UN climate summit to add heft to land restoration efforts. The Amazon founder's environmental fund is championing the AFR100 initiative, led by some African Union countries, which aims to begin reversing deforestation and land degradation on 100 million hectares of African land by 2030.
There's a new global nature finance hub on the scene, with the launch of the Switzerland-based NatureFinance venture. Rolled out of the Finance for Biodiversity initiative, the project will provide financial markets and policymakers with tools to help them better account for nature-related risks and mobilize investment in nature-positive businesses and projects.
Nestlé has announced a doubling of its expenditure on its plan to source all its coffee sustainably by 2025 to $1 billion. By the same date, the company is also aiming for 20% of its coffee to be grown using regenerative agriculture, including planting cover crops to protect soil, using organic fertilizers to improve soil fertility and increasing the use of agroforestry and intercropping to preserve biodiversity.
Lastly, delivery firm DPD has partnered with WWF to support its seagrass restoration project, which aims to capture and store carbon. The project aims to see 15% of seagrass meadows restored across the UK by 2030. Research suggests that seagrass meadows can absorb carbon up to 35 times faster than rainforest.
 Built Environment and Heavy Industry
Construction company BAM has pledged to reach net-zero for its operational emissions in the UK and Ireland by 2026. The company says it is on track to meet its global science-based target to halve direct emissions intensity between 2015 and 2030, and therefore needed an increase in ambition. The new target includes key sources of Scope 3 emissions including energy use by third parties and upstream emissions.
At the Singapore International Bunkering Conference and Exhibition, a consortium of global shipping and energy organisations pledged to build and test a carbon capture system onboard an oil tanker over the next two years. The project onboard a medium-range tanker owned by shipping firm Stena Bulk is targeting at least 30% absolute carbon dioxide capture, or about 1,000 kilogramme per hour.
A new report shows that switching to emissions-free heavy-duty trucks could avoid tens of thousands of premature deaths per year and save $735 billion in cumulative health benefits. The report by the American Lung Association looked at long-haul trucks, school buses and parcel vans, because while they only represent 6% of all the vehicles on the road, they generate the majority of transport-based air pollution. So far six states have adopted policies that will boost the sale of these vehicles.
Finally, construction machinery manufacturer Caterpillar has launched four electric machine prototypes to support the construction industry's decarbonization drive. The battery-powered excavators and wheel-loaders will be displayed in Germany for the first time this month.
Commitments 
10 companies joined the SBTi through the science-based target pathway: 
ABM Industries Inc – US-based facility management company
APACHE FOOTWEAR LIMITED – Chinese footwear company
Bio Pappel S.A. de C.V. – Mexican paper company
BIPROGY Inc. – Japanese IT company
ITW Hi-Cone – US-based packaging company
mBank S.A – Polish bank
Pandox AB – Swedish hotel company
PT. Lawangmas Primapack Indonesia – Indonesian packaging company
SKIS ROSSIGNOL SAS – French sportsware company
Zendesk – US-based software company
25 companies joined SBTi through the Net Zero Standard pathway:
Arcadyan Technology Corporation – Taiwanese manufacturing company
Atlas Export Enterprises – Indian textile company
Blentagruppen AB – Swedish investment company
Bloom & Wild group – UK-based retail company
Bourns, Inc. – US-based electronics manufacturer
Changzhou New Wide Knitting & Dyeing Co., Ltd. – Chinese textile company
Clyde & Co LLP – UK-based law firm
Davies Group Limited – UK-based insurance company
Ferrovie dello Stato Italiane SpA – Italian railway company
HEPPNER – French trucking company
Hirdaramani International Exports (Pvt) Ltd – Sri Lankan clothing company
Huge-Bamboo Enterprise Co., Ltd – Vietnamese textile company
IPEC PTY LTD (TEAM GLOBAL EXPRESS) – Australian logistics company
Labelmakers Group Australia – Australian label producer
Lancer Corporation – US-based equipment company
Marmon Foodservice Technologies, Inc. – US-based food company
Mitchells & Butlers plc – UK-based restaurant company
NAVAHITA KARANA, PT – Indonesian packaging company
Princes Limited – UK-based food company
Pro-Pac Packaging Limited – Australian packaging company
SCA Investments LTD T/A Gousto – UK-based food company
Sodexo – French hospitality company
Speedy Asset Services Ltd – UK-based distribution company
Usha Yarns Limited – Indian textile company
Varma Mutual Pension Insurance Company – Finnish pension company
22 companies had their science-based targets approved:
SEIKITOKYU KOGYO CO., LTD. – Japanese construction company
Contraf-Nicotex-Tobacco GmbH (CNT) – German tobacco company
Zen Internet Ltd – UK based internet company
Inmarsat Global Limited – UK-based telecommunications company
MTR Nordic Group – Swedish railway company
Colgate Palmolive Company – US-based consumer goods company
N.V. Eneco – Dutch energy company
Nasdaq, Inc. – US-based financial services company
Radisson Hotel Group – Belgian hotel company
Procter & Gamble – US-based consumer products company
Chicony Electronics Co. Ltd. – Taiwanese electronics company
Wates Group Limited – UK-based construction company
Nanya Technology Corporation – Taiwanese technology company
Hochland Deutschland GmbH – German food company
Hana Financial Group – South Korean financial services company
Nishikawa Communications Co. Ltd. – Japanese retail company
CORDM – French construction company
Construction Marine Ltd – UK-based construction company
Haglunds Bygg & Entreprenad AB – Swedish construction company
Masudaki Co.,Ltd. – Japanese waste management company
Ozaki Co.,Ltd. – Japanese waste management company
Yever Co., Ltd – Myanmar-based consultancy
3 companies joined RE100:
Fubon Financial Holdings – Taiwanese financial institution
Hamamatsu Photonics K.K. – Japanese manufacturing company
Samsung SDI – South Korean electronics manufacturer
Total companies committed to SBTi: 3,829 (2,004 committed, 1,817 approved)
Total companies committed to RE100: 384
Total SMEs who have made the SME climate Commitment: 5073 (an increase of 22 since last week)
Webinars & Events:
CLG Green Growth Summit: October 10 
The B Team: The role of business in restoring peatlands: October 12
WBCSD Council Meeting Tokyo 2022: October 25-28
FT Moral Money Summit Americas: October 26-27 
The B Team: Europe's Energy Earthshot: October 26-28
COP27: November 6-18
COP15: December 5-17 
Coalition jobs: 
Various posts at We Mean Business Coalition
Various posts at BSR
Various posts at CDP
Various posts at Ceres
Various posts at CLG Europe (CISL)
Various posts at Climate Group
Various posts at WBCSD
Various posts at SBTi