Net-zero transition – latest signals of change (09.09.22)
We Mean Business Coalition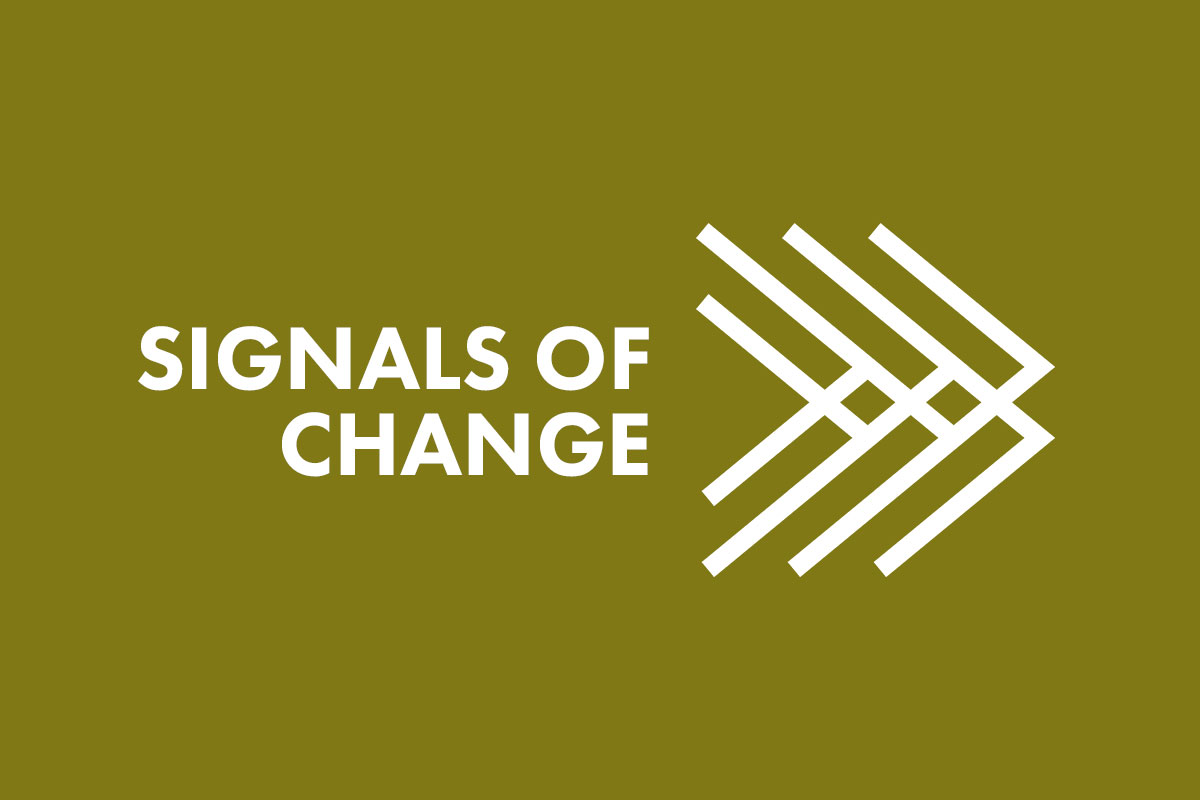 Here are just some of the signals of change from the past week, demonstrating the transition to a resilient and inclusive net-zero economy.
Net-Zero Economy 
First to Australia, which this week passed legislation pledging to cut carbon emissions by 43% by 2030 and reach net zero by 2050. Supported by the Green Party and Independent. The move heralds a new direction for the country under the leadership of the Labor Party who took power in May.
Meanwhile in a win for the circular economy, British luxury department store Selfridges has announced a new target to ensure that 45% of its transactions across stores and online come from circular products, products and services by 2030. The firm had already shifted its net zero target from 2050 to 2040 as a signatory of The Climate Pledge.
Elsewhere in the UK, ESG is rising up the corporate agenda at pace. New research released this week finds that more than half of FTSE100 companies have now established some form of environmental, social and governance (ESG) committee at a board level, while more than 80% have articulated a net-zero target to their shareholders.
Next to the US, where President Biden has appointed veteran strategist John Podesta to oversee the investment of the $370 billion pot for clean energy set out in the Inflation Reduction Act. As a senior adviser on clean energy innovation, Podesta will shape how the funding is distributed to industry, and to consumers who want to install their own solar panels and heat pumps.
Lastly, management consultancy Kearney has had its short and long-term targets to reach net-zero emissions, approved by the Science Based Targets initiative (SBTi). The company's targets to reduce scope 1 and 2 emissions by 50% and scope 3 emissions by 30% by 2030 are aligned with SBTi's new Net-Zero standard. They will also switch to 100% renewable energy across their offices by 2025.
Energy
A new study from Stanford University has found that if 145 of the world's nations could switch to 100% renewable energy using available technologies by 2035 or at the latest 2050, then the investment needed to do so ($62 trillion) would pay for itself within just six years. The study also found that the clean energy transition would create roughly 28.4 million more long-term, full-time jobs than would be lost.
Next to Hawaii, where the State's only coal plant has burned the last of its fuel and completed its shutdown. Owner AES is working to reassign staff to new roles as it remains deeply involved in the future of Hawaii's grid. The company built the largest solar-paired battery project in the world on Kauai in 2019, and it is constructing numerous other solar and battery facilities across the state. Several coal plant workers have already trained for jobs associated with bringing those clean plants online.
Over to Europe, where the European Commission has announced the first three cross-border renewable energy projects that form part of the Connecting Europe Facility (CEF). The CEF includes a €875 million fund to support renewables projects between 2021-2027. The three initiatives are a hybrid offshore wind park between Estonia and Latvia, a cross-border district heating grid between Germany and Poland, and a green power and hydrogen project across Italy, Spain and Germany with the offtake aimed at hard to abate sectors in the Netherlands and Germany.
In another move towards European cooperation on renewable energy, Germany and Denmark have announced plans to build a €9 billion offshore wind power hub in the Baltic Sea. Named Bornholm Energy Island, the hub is expected to be operational by 2030, and will have capacity to produce more than 3 GW of energy – enough to power as many as 4.5 million homes.
Lastly, the Ministry of Energy of Uzbekistan has closed a deal on a 500 MW wind farm to be built close to the city of Zarafshan. Constructed by Abu Dhabi-based renewable energy company Masdar, the plant is expected to be up and running by the end of 2024, and will be Central Asia's largest, capable of powering 500,000 homes.
Transport     
First to India where the country's success with two-and-three wheeled electric vehicles, which cost less than $1,000 each, is being hailed as a template for other emerging economies. Of the 430,000 electric vehicles (EVs) sold in India in the year to March 2022, just 18,000 were cars, and most were smaller vehicles like mopeds and rickshaws. The total figure represents three times as many EV sales than the previous year – evidence of a positive and welcome trend towards greener vehicles for congested cities.
Staying with India, where former naval architect turned Echandia CEO Magnus Eriksson is bringing heavy duty energy storage systems for ships from Sweden to India in what has been labelled the most ambitious maritime electrification project in the world. The venture will see the city of Kochi connected with its 10 islands by electric ferry, forming a 76km wide network which will link up with the existing metro system. Upon completion the network will be served by 78 catamarans with capacity for 100 passengers each.
Meanwhile, Octopus Energy is rebranding its global electric charging network from 'Electric Juice' to 'Electric universe'. The rebrand comes as the firm reaches the 300,000 charging stations milestone, with infrastructure provided by 450 different network operators. To celebrate Octopus has launched an accompanying interactive map of charge points across more than 50 countries, aiming to tackle 'range anxiety' among users of the Electric Universe app.
Next to electric vehicle production, and to an announcement by BYD, China's top EV producer which has confirmed plans to make Thailand its first Southeast Asian production hub. According to reports, the company plans to build manufacturing capacity to produce 150,000 right-hand drive units annually which will be exported to ASEAN countries including Cambodia, Indonesia and Thailand and to Europe.
Lastly, Delta has placed a huge order for 385 million gallons of green hydrogen-derived sustainable aviation fuel (SAFs). This marks the largest deal of its kind made by an American airline and is a major step forward for producers looking to make green biofuels with renewable H2. Delta plans to buy 55 million gallons of the fuel per year for seven years from 2027, pushing the company further towards its goal of procuring more than 400 million gallons of SAF annually by 2030 — the equivalent of 10% of its yearly fuel consumption.
Land and Nature
First up, more than 20 projects across England aimed at restoring nature, reducing flood risk, cutting carbon, and boosting biodiversity have won funding support through the UK Department for Environment, Food and Rural Affairs' Landscape Recovery Scheme fund. Collectively, the 22 winning projects aim to restore 700km of rivers and protect 263 species, such as water voles, otters, pine martens, lapwings, greater crested newts, European eels, and marsh fritillaries.
Staying in the UK, where supermarket chain Aldi has joined a flurry of UK supermarkets, including Sainsbury's, Tesco, Morrisons, Asda, Waitrose and M&S,  removing 'best before' dates. Aldi has committed to ending the practice across 60 of its fresh fruit and vegetable lines in the UK in a bid to achieve its target to reduce food waste by 20 per cent by 2025, and to halve it by 2030.
Meanwhile, insurance brokers Broker Howden Group have announced the creation of the world's first insurance against fraud and negligence in voluntary carbon-market credits, part of efforts to scale up the nascent industry. Carbon credit trading turnover was around $2 billion in 2021, but consultants McKinsey suggest it could be worth more than $50 billion a year by 2030, as companies and countries look to offset some of their emissions on the way to net-zero.
Over to Europe, where the German government has presented a draft action programme to strengthen ecosystems and increase nature and climate protection. The programme, worth €4 billion euros, will look to protect moorlands, forests, rivers and coastal and marine habitats including salt marshes and seagrass beds.
Lastly to The Gambia in West Africa, where a reforestation programme is planting 190,000 trees in the municipality of Kanifing, 12 km from the capital Banjul. According to the UN, The Gambia has lost nearly 100,000 hectares of its forests since 1998. So far 10,000 trees have been planted with the help of the country's defence forces.
Built Environment and Heavy Industry
A device using solar power to capture water from the air could make green hydrogen production viable in places such as central Australia and the Middle East. Creating green hydrogen by using electricity to split water into hydrogen and oxygen requires at a minimum 9kg of water for each 1kg of hydrogen, which can be a snag in water scarce regions. This mismatch led University of Melbourne scientist Gang Kevin Li and colleagues to develop a device that can absorb water from the air, using sulphuric acid as a sponge to capture the water to make high-purity hydrogen.
Next to the US, where the Inflation Reduction Act is projected to increase the manufacturing of sustainable materials used in infrastructure projects. The package seeks to create demand for the cleaner products by allocating more than $5 billion to federal agencies to purchase low-carbon materials for their projects. The move will likely push manufacturers to lower emissions so that their products become eligible for purchase. Additionally, the law's $5.8 billion for advanced manufacturing is intended to help speed decarbonization at industrial plants. The law singles out energy-intensive industries, including steel and concrete, as potential beneficiaries.
Over to the UK, where Jan Rosenow of the Regulatory Assistance Project is calling on the new British Prime Minister, Liz Truss, to make heat pumps a central feature of her energy strategy. Rosenow estimates that switching to a heat pump would knock more than £260 off the average household's annual bills on current levels.
Finally to India, which is said to be planning a massive expansion of its green hydrogen production in order to curb its dependence on energy imports and fossil fuels. According to sources close to the planning, New Delhi is aiming for an annual production capacity of 25 million tons by 2047, the centenary year of India's independence.
Commitments 
1 company added to RE100:
Flexium Interconnect Inc. – Taiwanese electronics manufacturer
Total companies committed to RE100: 379
Webinars & Events: 
Moral Money Summit Asia: 7-8 September (use COALITION for 20% off)
UN General Assembly: 13 September 2022
Climate Week NYC: 19 – 25 September (submit a proposal)
SME Climate Hub US launch: 22 September
Global Clean Energy Action Forum: 21 – 23 September
The Economist 2nd Annual Sustainability Week: 3-6 October (use WMBC/S15 for discount)
Chatham House: Climate Change 2022: 4-5 October (use CLIMATEWMB25 for in-person discount / CLIMATEWMB22 for complimentary virtual access)
WBCSD Council Meeting Tokyo 2022: 25-28 October
Moral Money Summit Americas: 26-27 October
COP27: 7-18 November
COP15: 5 –17 December
Coalition jobs:   
Various posts at We Mean Business Coalition
Various posts at BSR
Various posts at CDP
Various posts at Ceres
Various posts at Climate Group
Various posts at WBCSD
Various posts at SBTi
Various posts at CLG Europe
Read last week's Signals of Change: Net-zero transition – latest signals of change (02.09.22)