Net-zero transition – latest signals of change (10.06.22)
We Mean Business Coalition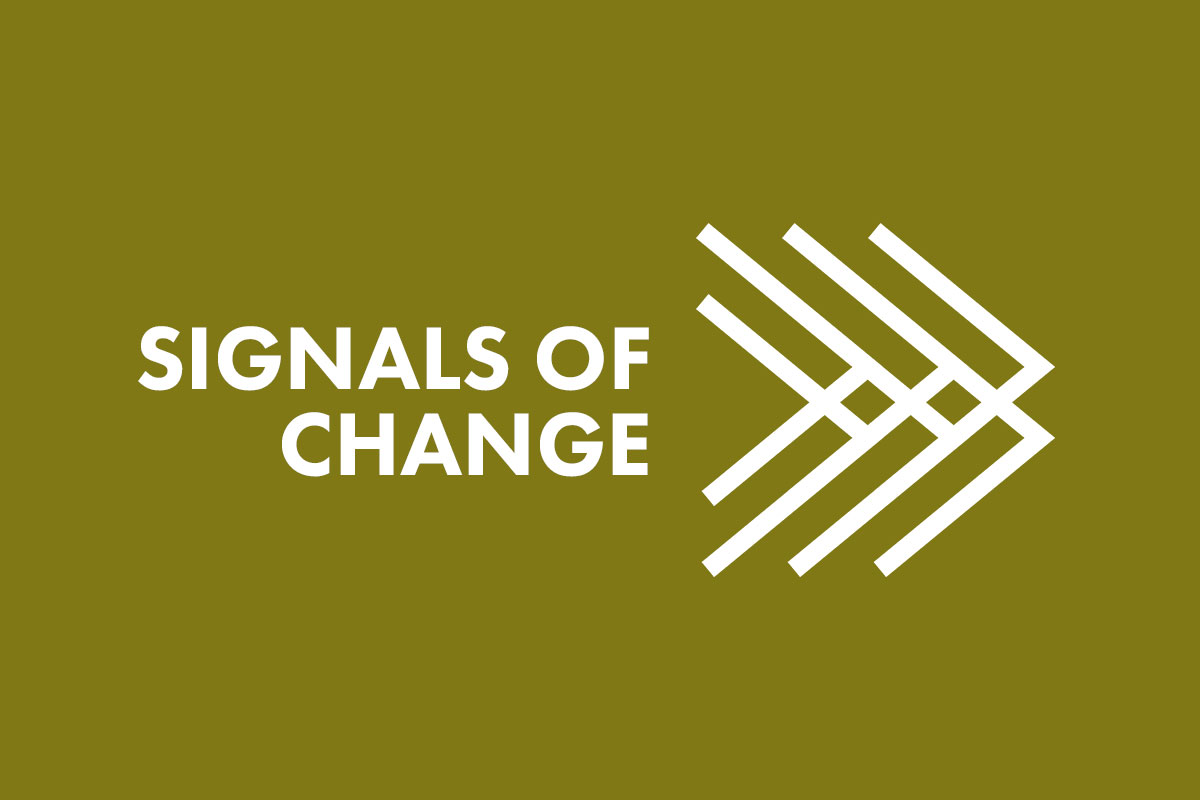 Here are just some of the signals of change from the past week, demonstrating the transition to a resilient and inclusive net-zero economy.

Net Zero Economy   
Denmark and the UK are on track to reach net zero emissions by 2050 alongside a handful of others in the Global North. In the Global South, Botswana and Namibia are also expected to hit this target. That's according to researchers at Yale and Columbia universities who have published their biennial Environmental Performance Index. The ranking scores 180 countries on their climate and nature efforts.
Staying with emissions data, there is encouraging news from the European Union. According to official data submitted to the UNFCCC, the EU achieved a 34% reduction in greenhouse gas emissions (below 1990 levels) by 2020. This considerably exceeds its target to reduce emissions by 20% by 2020.
Meanwhile, eight of the UK's leading Metro Mayors have signed a joint declaration calling on the UK government to provide more powers and funding to enable them to pursue net zero at city level. The statement points to the fact that in many cases their cities are at least 10 years ahead of the national government's 2050 target and have a key role to play creating a ripple effect at city level across the UK.
Energy 
 A new report from the International Energy Agency (IEA) has found that fast-tracking efforts to improve energy efficiency could reduce global annual emissions by 2030 so significantly, that one-third of the reductions needed to deliver net-zero by 2050 would be achieved. The report finds that the avoidance of energy use through greater efficiency could benefit households too, with energy bills that are collectively $650bn lower in 2030 than in 2020.
A 90-year-old steam-based district heating system in Boston and Cambridge, Massachusetts, is being transformed by US energy firm Vicinity Energy. The company intends to use existing steam generation infrastructure, which is connected to a major transmission sub-station, but using electric power from offshore wind power and onshore solar instead of gas. The system is one of an estimated 900 district heating systems in use in the US today which are ripe for adaption to clean power.
A new study has found that in rural parts of the US, wind turbines have increased local incomes by approximately 5% and have caused house values to rise by up to 2.6%. Areas where wind energy infrastructure was built also saw an increase in their per-capita gross domestic product of 6.5% relative to counties without new wind turbines.
India has eased its rules to facilitate the switch to clean energy. The move will ensure that commercial and industrial consumers have fewer surcharges to pay and will benefit from faster approvals. The new rules could hasten large power users' switch away from coal, currently the source of more than 70% of India's electricity.
Staying with India, one of the country's biggest and oldest electricity utilities, Tata Power, is betting on solar-powered microgrids to ensure consistent clean power supplies to rural villages and communities. The company intends to scale up coverage to 10,000 microgrids.
Transport      
First to the US, where the Biden Administration has proposed new standards for charging electric vehicles. Under the rules, charging stations built with federal dollars would need to be positioned along Interstates every 50 miles and no more than one mile away from a major highway. The move is part of efforts to spur widespread adoption of zero-emission cars, with a goal of having half of all new vehicles sold in the US electric by 2030.
And in a sign of progress towards that goal, electric vehicles are now falling into the price range where experts say mass adoption can happen. Thanks to greater investment in battery technologies and a scaling up of battery production, the cost of battery packs is now down to $118 USD per kilowatt hour, approaching the $100 USD threshold that the US Department of Energy believes will lead to a rapid increase in mass adoption.
Meanwhile, leading automakers Ford Motor Co, Volkswagen AG, Honda Motor Co, Volvo Cars and BMW AG on Tuesday rallied around efforts by the Biden Administration to restore California's ability to set its own strict tailpipe and zero-emission vehicle standards. All five are backing the US Environmental Protection Agency's (EPA) decision to restore the authority that was withdrawn under former President Donald Trump.
In shipping, the UK's largest container port Felixstowe is one step closer to net zero due to a new contract with energy infrastructure company UK Power Networks Services. The three-year project is focused on upgrading the existing 11,000-volt electricity network to supply the 17 new electric gantry cranes which load and unload some four million containers annually.
Lawmakers in the European Parliament have voted to ensure that all new car and van sales should be zero emissions from 2035. The legislation is a key part of the 'Fit for 55' package and is central to the bloc's goals to decarbonize road transport.
Land and Nature  
As part of the wider vote on the 'Fit for 55' package, members of the European Parliament (MEPs) have voted to increase the 2030 target for carbon sink greenhouse gas removal. The target, which considers land use change and forestry, has led to a de facto increase in the EU's greenhouse gas reduction target to 57%.
Everland, which represents the largest portfolio of high-impact forest conservation (REDD+) projects in the world, unveiled The Forest Plan, outlining an ambition to facilitate the development of up to 75 forest conservation projects in critical hotspots around the world. The plan was developed in response to pledges made by 141 countries at COP26 to end deforestation by 2030.
On agriculture, a group of investors managing $14 USD trillion have published a letter urging the United Nations to create a global roadmap to a sustainable food sector by 2050. Meanwhile, major British retailer M&S has launched a sustainable agriculture innovation challenge. The firm is particularly keen to support innovations that could improve the shelf life of produce, reduce produce imports by enabling vertical farming in the UK and/or make crops more resistant to pests and diseases.
Built Environment and Heavy Industry   
On Monday, the US Department of Energy (DOE) announced an $8 billion USDprogramme to develop regional clean hydrogen hubs across the country. The funding comes are part of the Bipartisan Infrastructure Law, which will allocate the funds to four clean hydrogen hubs (H2Hubs). For the selection of the regional H2Hubs, DOE will consider factors such as environmental justice, community engagement, consent-based siting, equity, and workforce development.
Sticking with green hydrogen, Austria has just released its new hydrogen strategy. As part of the plan, the Austrian government is targeting an electrolyzer capacity of 1 Gigawatt by 2030. With this investment, Austria wants to replace 80% of the consumption of fossil-generated hydrogen in industry with climate-neutral hydrogen by 2030, with much of this green hydrogen to be prioritized for steelmaking.
Meanwhile green steel production is ramping up in Sweden where H2 Green Steel has signed a 14-TWh power purchase agreement with Norway's Statkraft for its planned low-carbon steel production plant. The contract runs from 2026 to 2032, providing renewable energy sourced from Statkraft's hydropower plants in Northern Sweden. This energy will power the planned 800 MW electrolyzer that will produce green hydrogen for the plant.
In the US, electrification has reached a new milestone. Some 69 million American households used electricity for heat in 2020, compared with 58 million using natural gas. That's according to a new survey from the US Energy Information Administration.
OVO Energy Solutions and Cornwall Council in England are collaborating on a new project to improve the energy efficiency of over 400 off-gas grid homes in Cornwall and the Isles of Scilly. The homes will receive whole house retrofit upgrades designed to drastically improve their energy efficiency. These measures are expected to deliver annual savings of £600 per household on energy bills.
Commitments:  
12 companies joined the SBTi through the science-based target pathway:   
A-Insinöörit Oy – Finnish construction company
BALLY SCHUHFABRIKEN AG – Swiss fashion accessories company
Colruyt Group – Belgian retail corporation
GlobalConnect (Nordic Connectivity AB) – Swedish data communications provider
Groupe Etam – French fashion corporation
Mediabrands Limited – UK-based media and marketing firm
Panther Packaging GmbH & Co. KG – German packaging company
Primax Electronics (KS) Corp.,Ltd. – Taiwanese technology and electronics company
PT Semen Indonesia (Persero) Tbk. – Indonesian cement company
RADWARE LTD – Israeli software and security services provider
Roquette S.A. – French starch by-product company
RSK Group Ltd – UK-based engineering group
20 companies joined the SBTi through the Net Zero Standard commitment pathway:   
Alliance One Apparel Co.,Ltd – Vietnamese apparel manufacturer
Bibby Marine Limited – UK-based marine shipping company
Bouygues Immobilier – French real estate company
Cast & Crew – American payroll technology company
Davines S.p.A. – Italian beauty and cosmetics company
Frasers Property UK – UK-based real estate company
General Interface Solution (GIS) Holding Limited – Taiwanese touch display technology company
Hana Financial Group – South Korean financial holding company
IG Group Holdings PLC – UK-based online trading provider
IQE plc – UK-based semiconductor manufacturer
L.E.K. Consulting – UK-based strategy consulting firm
Northern Ireland Electricity Networks– UK-based electricity asset owner
Saur – French water management company
Stoelzle Glass Group – Austrian glassware manufacturer
Tag Worldwide Holdings Ltd (UK) – UK-based media company
TPXimpact – UK-based IT services company
True Corporation Public Company Limited – Thai communications conglomerate
TUNG MUNG INTERNATIONAL PTE. LTD – Singaporean textiles corporation
UnitedHealth Group – American health care company
Velliv – Danish pension and insurance company
8 companies added to SBT approved this week:   
HeidelbergCement – German cement company
Posti Group – Finnish postal service company
Sodexo Limited – UK-based food and facilities management company
Emerson Electric Co – American engineering services company
Pangaea Laboratories Limited – UK-based beauty company
SGV International LLC – American telecom and IT company
MIROW & CO. DO BRASIL CONSULTORIA LTDA – Brazilian consulting services provider
Kayahan Makine Hidrolik A.Ş. – Turkish industrial machinery and engineering company
1 company added to RE100 this week:  
Z Holdings Corporation – Japanese financial holding company
23 companies made the SME climate commitment this week: 
PERSOLKELLY Workforce Solutions Malaysia Sdn. Bhd.
Salus Global for Green Buildings and Sustainable Cities
Seriously Helpful Online Marketing 
Sustainable Consulting Ltd
Gwerin Management
ARConsultancy
Total companies committed to SBTi: 3,170 (1,722 committed, 1,448 approved)  
Total companies committed to RE100: 372 
Total companies SME climate commitment: 4,211
Webinars & Events:    
There is no ocean B. What we must do to restore our blue planet: 13 June
Just Transition: Investor and Company Perspectives (Ceres webinar): 20 June
G7 Summit: 26-28 June
London Climate Action Week: 25 June – 3 July
Moral Money Summit Asia: 7-8 September
Climate Week NYC: 19 – 25 September (submit a proposal)
WBCSD Council Meeting Tokyo 2022: 25-28 October
Moral Money Summit Americas: 26-27 October
COP27: 7-18 November
Coalition jobs:   
Strategic partnerships manager, SME Climate Hub at We Mean Business Coalition
Various posts at BSR
Various posts at CDP
Various posts at Ceres
Various posts at The Climate Group
Various posts at WBCSD
Various posts at SBTi
Various posts at CLG Europe