Net Zero Transition – Latest Signals of Change (13.05.22)
We Mean Business Coalition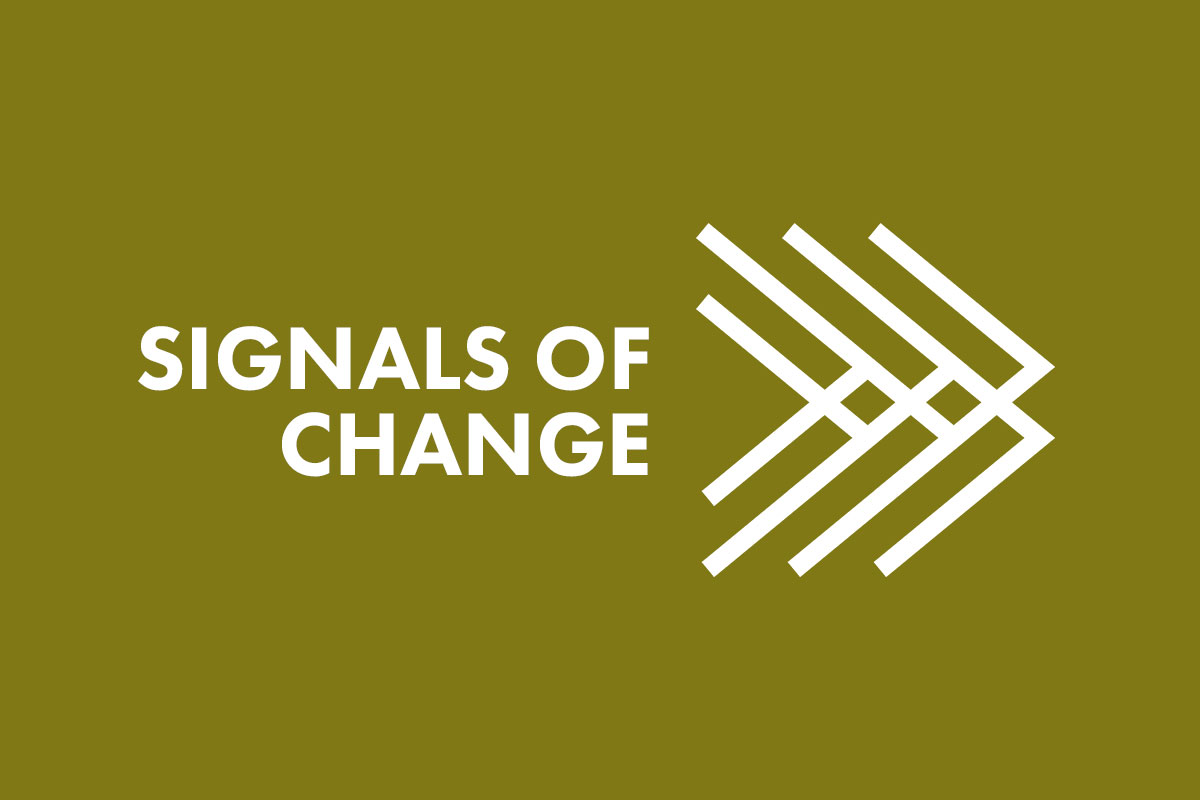 Here are just some of the signals of change from the past week, demonstrating the transition to a resilient and inclusive net-zero economy.
Net-Zero Economy  
The share of the global economy represented by companies with science-based targets has reached $38 trillion USD according to the latest progress report from the Science-Based Targets initiative. A critical mass of more than 20% of companies from the most polluting sectors has now joined the initiative, which could prove a positive tipping point as they influence climate action across the whole supply chain.  
The US Securities and Exchange Commission (SEC) has extended the period for public comment on its proposal to require US-listed companies to disclose a range of climate-related risks and emissions to June 17. This extension is believed to be in response to significant interest from investors, issuers, and market participants.  
Coverage of a leaked draft of the EU's RePowerEU strategy – due to be launched on May 18 – shows the bloc is set to bolster renewables as part of a €195 billion ($205 billion USD) plan to end dependency on Russian fossil fuels by 2027. As part of this strategy, the European Commission wants to install more than 300 gigawatts (GW) of solar power by the middle of the decade, twice the level seen in 2020, and more than 500GW by 2030. 
The US Justice Department has announced the creation of a new office focused on environmental justice. Historically, many polluting projects have been located in minority neighbourhoods, exposing these communities to additional health risks. The new office will seek to reduce environmental harm for overburdened communities. 
The state of California has unveiled a new plan for carbon neutrality by 2045. The 228-page document puts forward a range of strategies to achieve this goal including ending the use of natural gas in new construction, ensuring all passenger cars and trucks are emissions-free by 2035, and doubling the acres of organic cropland.  
Investor appetite for climate tech is accelerating, with investors around the world pouring $87.5bn into climate tech start-ups in the second half of 2020 and first half of 2021. The 210% year-on-year increase comes amid rising fuel prices, which are highlighting the economic incentive for businesses to reduce fossil fuel consumption and cut emissions.  
An inquiry by the Philippines Commission on Human Rights, brought about by Filipino typhoon survivors, has ruled that the world's most polluting companies have a moral and legal obligation to address the harms of climate change due to their role in spreading misinformation. After seven years, this long-awaited outcome could bolster climate lawsuits around the world.  
New data from the World Meteorological Organization and the UK's Met Office indicates that the world now has a 50% chance of breaching 1.5 degrees of warming in the next five years. This finding does not mean that the 2015 Paris Agreement is in jeopardy just yet as it refers to a long-term average, rather than the temperature across a single year. But it does mean that we are getting dangerously close to overshooting the target. The main takeaway: all actors, including governments, need to double down their efforts to decarbonize at pace.
Energy  
In the letter coordinated by CLG Europe, more than 150 CEOs and business networks came together to call on the EU to strengthen energy security by accelerating the green transition through the upcoming REPowerEU Plan. 
A new report from the International Energy Agency (IEA) has revealed that the world added a record 295GW of renewable power capacity in 2021. This was despite higher material costs, construction delays and supply chain bottlenecks prompted by the Covid19 crisis. Annual additions of renewable power jumped by 30% in the EU alone. The IEA predicts record growth in 2022, with some 320GW of capacity expected to be added globally.  
It's good news for green jobs too. Wind energy firm Ørsted and North America's Building Trades Unions have made an agreement to use a unionized workforce to build offshore wind farms. The deal marks the first of its kind in the US, setting a standard for working conditions, equity and pay in this sector.  
Staying with offshore wind energy, California has unveiled an ambitious set of targets to increase wind power capacity. These include generating 3GW of offshore wind power by 2030 (enough to power 3 million homes) and an additional 7-12GW by 2045.  
New analysis suggests that huge growth in the UK's solar and wind energy sector could lead to an excess of electricity for six months of the year by 2030. To avoid wastage, the report authors call for greater investment in the installation of energy storage technologies.  
Portugal is also making strides towards clean energy with construction ongoing on a floating island of 12,000 solar panels situated on western Europe's largest artificial lake. Built by the country's main utility EDP, the panels will produce 7.5 gigawatt/hours (GWh) of electricity a year – enough power to supply 1,500 households. 
French energy equipment and services giant Schneider has bought energy technology start-up AutoGrid in order to tap into the huge potential of distributed energy resources (DERs). AutoGrid is a major provider of technology that connects DERs to serve grid needs, from household smart thermostats and EV chargers and rooftop solar and battery systems to industrial-scale equipment such as chillers, pumps, and on-site generators.
Transport     
Thanks to New Mexico's Clean Car Rule, due to come into effect on July 1, car dealerships will now be required to stock electric vehicles alongside other models. According to the New Mexico Environment Department, the Clean Car Rule is expected to eliminate 130,000 tons of greenhouse gas emissions and more than 1,700 tons of pollutants that lead to ozone formation by 2050. 
The UK's first lithium factory has secured investment from Trafigura, one of the world's largest metal traders. The factory being developed by Green Lithium will receive feedstock from Trafigura, which plans to sell the finished product on to European electric car and battery makers. Once operational the plant will produce 50,000 tonnes of lithium each year. 
Denmark has begun a pilot project to replace all diesel trains throughout the country. Siemens Mobility was awarded a contract to supply seven battery-powered trains to Danish rail company Midtjyske Jernbaner which operates in Region Midtjylland.
Land and Nature

Axa, Unilever, and Tikehau Capital have announced a new impact fund to invest in projects and companies acclerating the regenerative agriculture transition. Each partner has pledged €100 million and the fund will be open to investors with a target size of €1 billion.  
New research from the United Nations Convention to Combat Desertification has found that land degradation increases further risk of nature loss and climate impacts. As much as 40% of the world's land is now degraded and this figure is accelerating. But actions that focus on protecting remaining natural ecosystems, restoring degraded ones and sustainably managing productive lands can help halt – and even reverse – some of this damage.  
The Rainforest Alliance, CDP, Clarmondial, Conservation International, and USAID have announced a public-private partnership to reduce commodity-driven deforestation, contribute to global climate and biodiversity goals, and drive new investment in inclusive development across some of the world's most important tropical landscapes. 
Built Environment and Heavy Industry  
The Biden administration has proposed new rules for commercial hot water heaters requiring the use of condensation technology (e.g., heat pumps) that could lead to savings of up to $140 million USD in energy costs annually.  
According to Bloomberg, heat pumps come pretty close to being the ultimate techno-fix for home and commercial heating. The article quotes IEA estimates that heat pumps 'could satisfy 90% of global heating needs with a lower carbon footprint than gas-fired condensing boilers'. However, the author notes that other approaches including insulating buildings are also needed to get the world unhooked from gas.  
A large-scale project in the Netherlands aims to produce e-methanol by combining hydrogen generated by offshore wind with biogenic carbon dioxide from its own flue gases. The collaboration between French multinational utility Engie, methanol producer OCI and EEW (which produces energy from the thermal recovery of waste) will also deliver renewable-based hydrogen to the local mobility and industry sectors.  
Finally, this week Swedish company H2 Green Steel signed off-take supply agreements with companies including vehicle manufacturers BMW, Scania, and Mercedes-Benz, and appliance brands Electrolux and Miele. The deals guarantee a market for more than 1.5 million tonnes of low carbon steel from 2025 with many of the deals lasting for 5-7 years. 
Commitments: 
2 companies joined RE100 this week:  
Infroneer – Japanese infrastructure services company
TK Elevator – German elevator company 
Total number of RE100 companies: 370
 
Webinars & Events:   
NCS Alliance Lighthouses – 17 May (11am CEST, 4pm CEST) 
Moral Money Summit Europe: 18 – 19 May (use code: COALITION for 20% off)  
Ask the experts: Webinar on the IFRS Sustainability Disclosure Standards: 25 May 
SteelZero: Raising the demand side voice for net zero steel: 31 May  
World Environment Day 2022: 5 June  
World Oceans Day 2022: 8 June  
There is no ocean B. What we must do to restore our blue planet: 13 June  
London Climate Action Week: 25 June – 3 July  
Climate Week NYC: 19 – 25 September (submit a proposal) 
Coalition jobs:  
Various posts at BSR  
Various posts at CDP  
Various posts at Ceres  
Various posts at The Climate Group  
Various posts at WBCSD  
Various posts at SBTi  
Various posts at CLG Europe