Net-zero transition – latest signals of change (15.07.22)
We Mean Business Coalition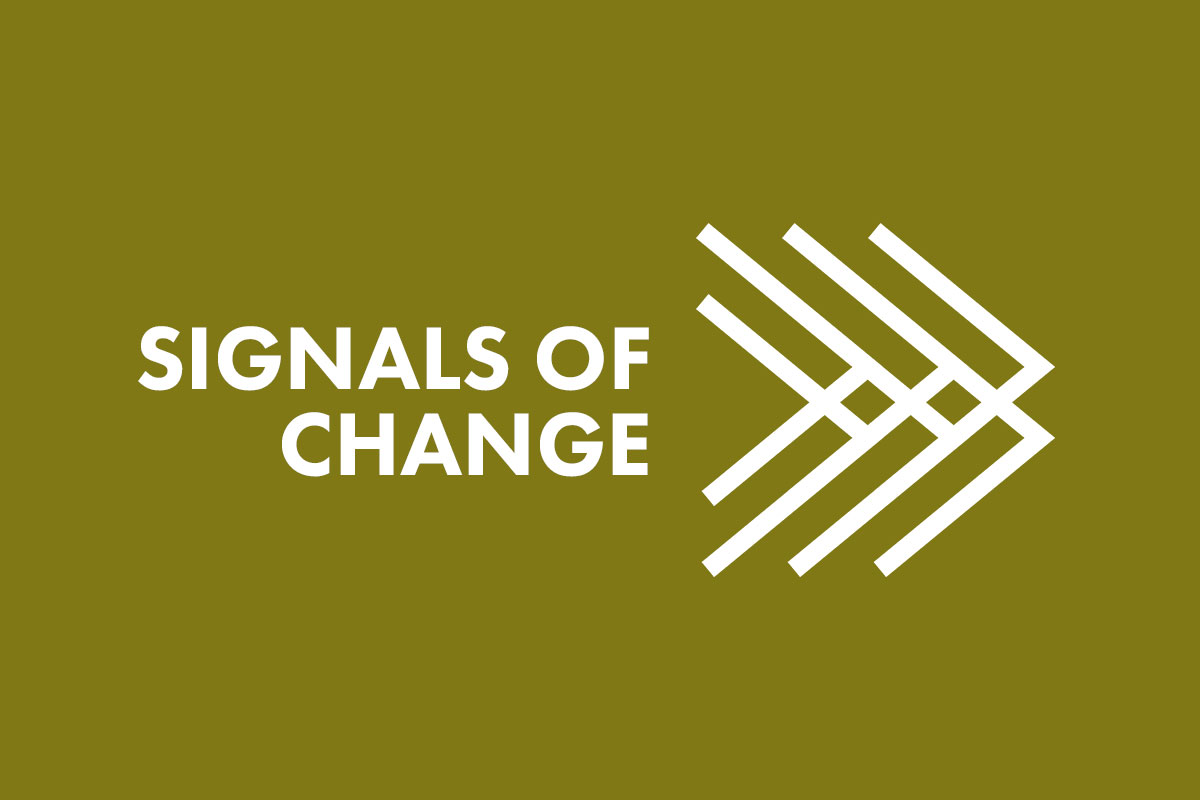 Here are just some of the signals of change from the past week, demonstrating the transition to a resilient and inclusive net-zero economy.
Net-Zero Economy  
This week a letter campaign coordinated by CLG UK saw business groups representing Amazon, Coca-Cola, Unilever and many others, calling on contenders for the Conservative Party leadership to keep net zero front-of-mind for the sake of the economy. The letter argues that long-term climate targets will both boost investment and provide jobs.
Despite the Supreme Court decision to defang the EPA's capacity to limit emissions from power plants, US cities and states are continuing to step up to fill the void. Morris, in Minnesota, is one such city where the political left and right are working together to decarbonize their power grid. They plan to boost the city's resilience, generate wealth and improve local communities for future generations. By 2030, the 'Morris Model' will reduce energy consumption 30% and will ensure that 80% of electricity is locally produced.
Meanwhile, the first climate agreement focusing on Indigenous perspectives continues to gain international support after the United Nations Permanent Forum on Indigenous Issues urged its member states to adopt the agreement in its final report, released last month. Known as the Escazú Agreement, it is the first instrument that includes provisions on the protection of human rights defenders in environmental matters.
Finally, Danish renewable energy giant Ørsted has joined forces with a growing group of global corporations that are driving climate action throughout global supply chains in line with science-based emissions reduction targets. The 1.5°C Supply Chain Leaders group supports suppliers by removing blockers through collaboration, and encourages small and medium-sized enterprises (SMEs) to take action through the SME Climate Hub.
Energy
US states Connecticut and Illinois have both announced new green energy plans this week. Connecticut has approved a three-year $708 million USD energy efficiency plan, which is expected to save 4.8 billion kWh of electricity. Illinois has announced plans to install solar panels and energy storage on the sites of six retired coal plants, generating up to 68MW of solar and storing up to 9MW of power.
With greater capacity in local grids, boosting transmission is essential. This week, developers announced that a planned high-voltage transmission line running from the state of Kansas to the state of Indiana will be expanded by 25% (by 5,000 MW) in response to strong regional demand for wind power. More than three dozen small cities and towns across Missouri are already signed up as customers and they estimate that together they will save more than $12 million annually compared with their current costs from coal plant suppliers.
Meanwhile, a grassroots coalition of community and faith groups in New Orleans are raising $13.8 million USD to build clean-powered 'lighthouses' across Louisiana, aimed boosting post-hurricane grid resistance. Back-up diesel generators, which broke down or ran out of fuel in the aftermaths of past hurricanes, have been replaced with rooftop solar and backup batteries. The project is being rolled out in 24 locations, each equipped with enough power to supply more than a week's electricity for refrigeration, cooling, and charging for phones and medical devices.
New analysis by Rystad Energy expects the value of recyclable materials from solar panels to grow exponentially over the coming years – ballooning to $2.7 billion in 2030. This is due to both to a growing demand for solar and an anticipated shortage of materials needed to make the panels. Thankfully, technology for recycling the innards of solar panels is improving rapidly, meaning more of the precious metals and minerals such as silver within the panels can be repurposed.
Finally, to China where record-breaking rainfall has led to a surge in hydropower this year. Southern China saw an 18% lift in power generation in the first five months of this year, compared to the same period last year. Over the last five years, global hydropower growth has averaged 22 gigawatts (GW) per year, with more than half coming from China.
Transport    
The US Department of Transportation on Thursday proposed a new requirement that states and metropolitan areas measure the amount of carbon dioxide being released through driving on interstate highways and other major roads. The proposal would obligate state and local officials to set targets to reduce emissions, using 2021 as the baseline – adding emissions to an existing list of performance measures including safety and congestion.
Advanced electric vehicles (EV) batteries are about to make the leap from lab to the production line. While it might be several years until these high-performance batteries appear in showrooms and moderately priced cars, the move to mass production offers a glimpse into the future of electric mobility, one where vehicles charged in minutes can travel hundreds of miles on a single charge.
Meanwhile, the German parliament has allowed federal agencies to begin drafting plans that will see electric vehicles integrated into the grid, using them as remote batteries to balance electricity demand. The technology is usually known as "vehicle-to-grid" and allows the batteries built into EVs to be drawn on in times of peak electricity demand. Germany is aiming for 15 million EVs on the road by 2030, while the EU is seeking to ban the sale of regular combustion engine cars as of 2035. All this means a lot of remote batteries, and a lot of storage potential!
Daimler Truck, Traton and the Volvo Group have received regulatory approvals for their electric truck charging joint venture announced last winter. As a result, the three partners have established CV Charging Europe (CVCE), with headquarters in Amsterdam. CVCE plans to build and operate at least 1,700 high power charging points on and near motorways and logistics hubs in Europe within the next five years.
According to a new progress report from Climate Group's EV100 initiative, members are calling for a more diverse electric vehicle market. EV100 represents 123 global businesses committed to decarbonising their fleets by 2030. Counting Aviva, Christchurch International Airport and Iron Mountain among its signatories, the group's call to manufacturers is clear: offer a wider range of EVs (including fire trucks) so that businesses can confidently transition all vehicles to electric.
Land and Nature
Support for global marine biodiversity – tackling the ocean emergency UN secretary-general António Guterres warned of last month – may come from a surprising place: offshore wind farms. For the first time, marine biologists are planting coral larvae at the base of offshore turbines. According to the UN, coral reefs provide habitat for around 32% of marine species and indirectly or directly benefit one billion people. Now organizations such as Ørsted and US-based The Nature Conservancy are now starting work and research on 'turbine reefs'.
This week India banned a raft of single-use plastics, including straws, cutlery, ear buds, packaging films, plastic sticks for balloons, candy and ice-cream, and cigarette packets among other products. India uses about 14 million tonnes of plastic annually, and without an organized plastic recycling system, much of this finds its way into drains, rivers and oceans.
Meanwhile in the UK, water services regulator Ofwat is launching a net-zero challenge funding pot for water companies. By introducing this funding pot, which companies will need to compete for, the regulator hopes that water firms will go further, faster to cut carbon emissions.
Finally, investments in plant-based alternatives to meat lead to far greater cuts in climate-heating emissions than other green investments, according to a new report from the Boston Consulting Group. One reason why the impact of these investments on emissions is so high is the vast difference between the emissions from producing conventional meat and dairy products compared to growing plants.
Built Environment and Heavy Industry  
Trade body UK Steel has published a new report setting out how the UK could grasp a 'tremendous first mover advantage' if the government and industry leaders come together to decarbonize the sector. In fact, the decarbonization of steel presents a major opportunity to reindustrialize the UK whilst creating a raft of green jobs, noting that demand for finished steel is expected to grow from 9.4Mt in 2015 to 11Mt in 2030.
Staying with green steel, Tata Steel Nederland has launched a new steel solution that offers a 30% reduction in CO2 intensity compared to the European average, as part of its aim to eliminate CO2 emissions by 2050. The company says it has committed to switching to green hydrogen-based steelmaking to further reduce emissions to reach its 2050 goal.
In Italy, householders who want to insulate walls and windows and install a heat pump boiler or solar panels can have it all funded by the government for 110% of the cost. The funding will be offset against people's taxes over the next 5 years up to a maximum of €100,000 per home. In 2021, the scheme was so popular that the Italian government claims that in the first eight months of 2022 they have reduced emissions of CO2 from home heating by as much as they did in the entirety of the last 20 years.
The German government is increasing funding for renovations and imposing a ban on new gas boilers from 2024. By 2030, buildings may emit only 67 million tonnes of CO2-equivalent (MtCO2e) annually, down from 119 MtCO2e in 2020. Amongst the plans are a shift in focus from supporting new builds to supporting home renovations instead, a subsidy scheme to incentivise a switch to district heating and an increase in the training and upskilling of heat pump installers.

Commitments:
12 companies joined the SBTi through the science-based target pathway:  
Baker McKenzie – American international law firm
Bayerische Milchindustrie eG – German dairy company
Benetton Group Srl – Italian fashion apparel company
Coialis – Belgian building products company
CVC – Luxembourgian private equity firm
Fine Today Shiseido Co., Ltd. – Japanese personal care products company
frischli Milchwerke GmbH – German dairy company
Grupo CCR – Brazilian transportation infrastructure company
Kersia – French chemical manufacturing company
Telehouse Corporation of Europe – Japanese telecommunications company
Woco Group – German automotive technology company
WorkWave, LLC – American software company

17 companies joined the SBTi through the Net Zero Standard commitment pathway:  
Citation Group – UK-based legal services provider
Clario – American health care software company
Deutsche Bahn AG – German national railway company
Essex Furukawa Magnet Wire – American electrical equipment manufacturer
G's Fresh – UK-based vegetable farming company
Grundfos Holding A/S – Danish industrial machinery manufacturer
HUBER+SUHNER Group – Swiss electrical equipment manufacturer
Labelium – French digital performance agency
Moya Holdings Asia Limited – Singaporean water treatment company
Nolato AB – Swedish plastic manufacturer
Royal BAM Group n.v. – Dutch construction company
RSS Infrastructure Ltd – UK-based road construction company
Samsung Biologics Co., Ltd. – South Korean biotechnology company
Trioworld – Swedish plastic packaging company
UK Greetings Limited – UK-based greetings card retailer
Valmont SM – Danish steel manufacturing company
Valtech – Luxembourgian digital agency
17 companies added to SBT approved this week:  
M1 Limited  – Singaporean telecommunications company
Indo Count Industries – Indian textile manufacturer
NATS Holdings Limited – UK-based air traffic services provider
Yuanta Financial Holding Co Ltd – Taiwanese financial holding company
SEASONS (HK) LTD. – Hong Kong-based consumer goods wholesaler
Priebs GmbH & Co. KG– German safety footwear company
Starboard, Airush & SOMWR – Thai sports equipment manufacturer
A/S Vestfrost – Danish household appliances manufacturer
Shinseinihonkinzoku Co., Ltd. – Japanese steel components manufacturer
Samson Corporation Ltd – New Zealand-based automotive equipment manufacturer
The Carbon Trust – UK-based carbon reduction company
NAKAYAMASEIKO CO.,LTD – Japanese electrical components manufacturer
MERLIN Properties SOCIMI, S.A. – Spanish real estate investment trust
AROC・SANWA Co.,Ltd. – Japanese building materials wholesaler
Einar Mattsson AB – Swedish property development and management company
Shanghai Shenzhong Electric Integration Co., Ltd. – Chinese electrical equipment manufacturer
Sabará Participações – Brazilian chemical company
 Total companies committed to SBTi: 3,373 (1,827 committed, 1,546 approved) 
45 SMEs have made the SME climate commitment this week.
Total SME climate commitments: 4463

Webinars & Events:   
Moral Money Summit Asia: 7-8 September
UN General Assembly: 13 September 2022
Climate Week NYC: 19 – 25 September (submit a proposal)
WBCSD Council Meeting Tokyo 2022: 25-28 October
Moral Money Summit Americas: 26-27 October
COP27: 7-18 November
COP15: 5 –17 December

Coalition jobs:
Media Relations Manager at We Mean Business Coalition
Various posts at BSR
Various posts at CDP
Various posts at Ceres
Various posts at Climate Group
Various posts at WBCSD
Various posts at SBTi
Various posts at CLG Europe
Read last week's Signal's of Change: Net-zero transition – latest signals of change (08.07.22)