Net-zero transition – latest signals of change (17.06.22)
We Mean Business Coalition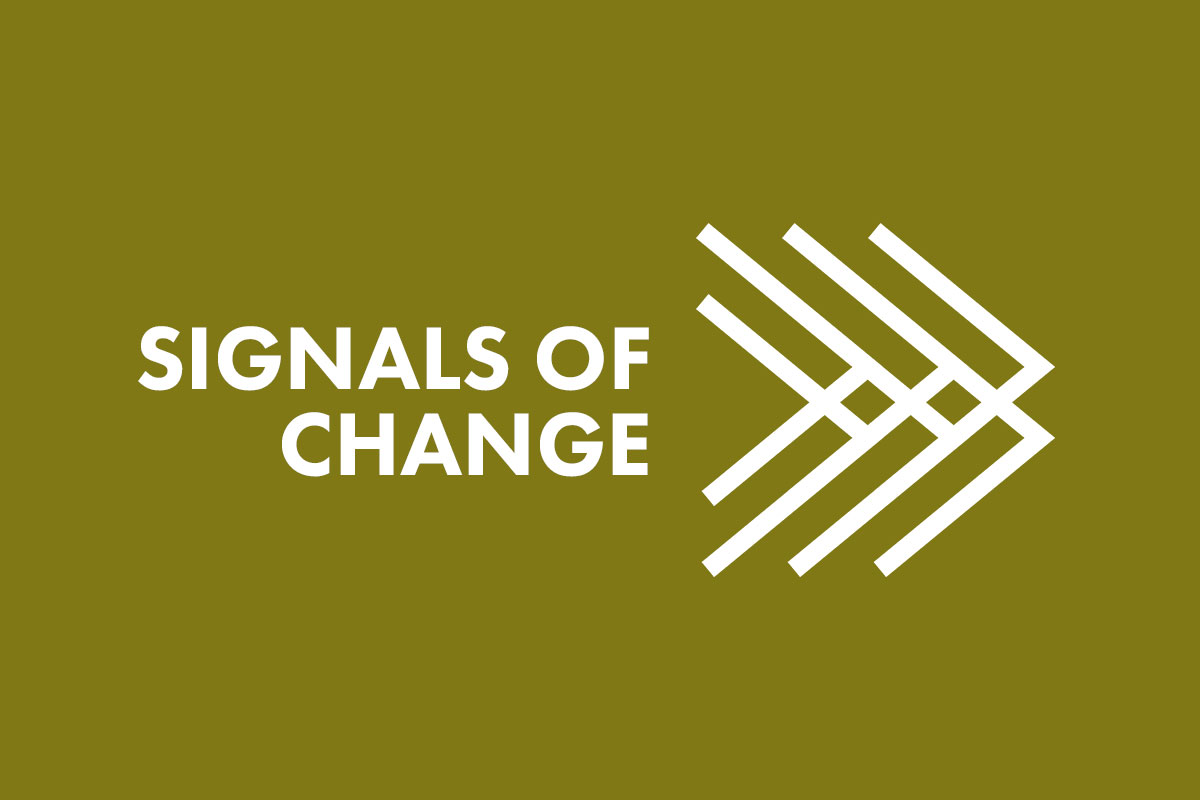 Here are just some of the signals of change from the past week, demonstrating the transition to a resilient and inclusive net-zero economy.
Net Zero Economy

A group of 10 EU countries, including Germany, Spain, Ireland and the Netherlands, have signed a declaration warning EU member states not to water down the bloc's climate and energy plan – called 'Fit for 55' – stating any attempt to do so would have consequences for the EU's ability to meet its climate goals. The statement comes days before the European Parliament is set to vote on its position on the package from June 22.
The UN-backed Race to Zero campaign – has this week updated its membership standards. Going forwards, members are required to end fossil fuel financing and ensure all lobbying is aligned with net-zero. On top of this, members are now required to produce transition plans documenting their long-term goals and 2030 targets, that detail emissions reductions, financing for reductions and information about upskilling or reskilling workers.
To net-zero finance, where there's news of expansion into the Asia-Pacific region for finance industry coalition the Glasgow Financial Alliance for Net-Zero (GFANZ).The Asia network will be headquartered in Singapore with the support of Singapore Exchange Ltd., Temasek Holdings Pte. and the Monetary Authority of Singapore. It will be led by former programme lead of the United Nations Environment Programme Finance Initiative, Yuki Yasui.
Finally, following three years of investor engagement by the $11 trillion USD investor coalition FAIRR and Ceres, six major fast-food giants have committed to setting science-based targets. The firms – Chipotle Mexican Grill, Domino's Pizza, McDonald's, Restaurant Brands International (owners of Burger King), Wendy's Co. and Yum! Brands (owners of KFC, Pizza Hut and Taco Bell) – have a combined market cap of over $280 billion USD.
Energy
An unusually early heatwave has seen record electricity demand in Texas this week. While previous extreme weather events in the state led to deadly blackouts, this time around the grid is holding up remarkably well. Experts say it's due to the strong performances of wind and solar power, which generated 27 gigawatts of electricity during peak demand on Sunday. Michael Webber, an energy expert and professor at the University of Texas at Austin said, "Texas is, by rhetoric, anti-renewables. But frankly, renewables are bailing us out. They're rocking."
The US Bureau of Land Management has given the go-ahead on two commercial-scale solar power projects. Once built, the Arica and Victoria Pass solar projects will cover 1,300 acres of federal land and produce up to 465 megawatts of electricity – equivalent to powering more than 130,000 homes. Together the projects are expecting to generate $5.9 million in annual economic benefits and to support the creation of 1,000 jobs.
New research from Imperial College Business School has put a price on the social benefits from phasing out coal and replacing it with renewable energy, valuing the transition at $78 trillion USD. They estimate that the green energy switch could mean a net gain of 1.2% of global GDP per year until the end of the century.
Meanwhile in the UK, offshore wind jobs are expected to treble by 2030, reaching 100,000 employees by the decade's end. This is due to plans to expand UK offshore wind capacity five-fold by 2030, seen as key to weaning the UK grid off gas.
Lastly, ever wondered what happens to decommissioned wind turbines? Well, retirement is looking particularly peachy for 25-year-old turbine blades from the Irene Vorrink windfarm outside Amsterdam in the Netherlands. In a win for the circular economy, the blades will be recycled into skis, snowboards and construction materials for solar farms.
Transport     
CEOs from leading automakers including GM and Ford have written to Congress in a bid to get the $7,500 USD electric vehicle tax credit cap lifted. The CEOs insist that the tax credit is critical for vehicle affordability for consumers, especially given increases in production and commodity costs. Business leaders say that the credit, which starts to phase out once the company has sold 200,000 plug-in electric vehicles, penalizes early adopters. The letter instead recommends a sunset date for the tax once the EV market has matured.
New analysis from Carbon Brief has found that electric vehicle drivers in the UK are now saving more than £60 on fuel costs each time they charge their cars. The research suggests that while the average cost of filling up a 55-litre petrol car has soared to almost £100, recharging an electric car to travel an equivalent distance now costs just £37 – highlighting the growing financial benefits of transitioning away from fossil fuel-powered vehicles.
Meanwhile, old electric vehicle (EV) batteries are getting a second life on the electric grid to store excess power. The IEA expects the number of EVs on the road to reach 300 million by 2030, meaning an estimated 1.7 million batteries will be available for reuse in 2030. Even at 60% of their capacity these batteries can last another 10-15 years. Automaker Renault has built several energy storage sites in France made up of old and new EV batteries. While European utility Enel SpA is operating a project with Nissan that uses 48 old EV batteries with 30 new ones in an energy-storage system in Melilla, a Spanish enclave in North Africa.
A new league table from electric vehicle subscription service Elmo ranks China in the lead when it comes to sales of zero emissions vehicles, which topped three million units last year. However, Norway and Sweden continue to lead globally on a per capita basis with 287 and 135 sales per 100,000 people respectively. Meanwhile, The Netherlands was pinned as the best-prepared for the EV transition, thanks to its 76 charging points per 10,000 people.
Sticking with The Netherlands, a Dutch consortium has set 2028 as their target year for their first green hydrogen-fuelled passenger flight between London and Rotterdam. The technology will be built into an existing turboprop aircraft with 40-80 seats. Hydrogen-powered flight requires a redesign of the aircraft to ensure that hydrogen is safely stored in thick-walled tanks in the aircraft's tail rather than in the wings.
Land and Nature
The World Resources Institute and Google Earth Engine have teamed up to provide a new tool which shows how the planet is changing in near real time, from forests burning in New Mexico (USA) to mega-droughts shrinking Lake Sawa (Iraq) and Alpine glaciers disappearing. Users of the Dynamic World tool can explore and track these changes in real time, to better understand their impact on the climate and biodiversity and plan interventions.
A pioneering health clinic in India is using natural medicines and adapted electric rickshaws to nurse its poorly plants back to health. In this hospital, tree surgeons replace medical surgeons on a multidisciplinary team of botanists, forestry experts, gardeners and volunteers. They replant uprooted trees, transplant trees to more suitable locations and use topical medicines to treat pest infestations. Now getting 20-30 calls each day, the team has already provided a remote training to a school in Paris.
Meanwhile in Guinea, the Ministry of the Environment and Sustainable Development has launched a campaign to reforest 6,000 hectares of land throughout the country by the end of 2022. The West African country is aiming to boost national biodiversity and rejuvenate its forests, which the Ministry says are in a state of advanced degradation.
Built Environment and Heavy Industry 
The Biden administration is proposing stricter efficiency standards for gas powered furnaces, in a move that will both reduce emissions and save on household bills. If adopted, the new standard, which would become law in 2029, will require furnaces to run at 95% efficiency. The move could lead to savings of up to $1.9 billion annually and a cut in emissions of 373 million metric tons of CO2 by 2059.
Flanders, in Belgium, has become the latest geography to ban natural gas heatingin new buildings from 2025, bringing forward its goal by one year. This means that heat pumps will be compulsory in new developments.
Generous government subsidies are one of the main motivations behind a shift by some of Japan's heavy industrial businesses towards decarbonization. According to Prime Minister Fumio Kishida, state and corporate spending on green technology is expected to reach ¥150tn ($1.1tn) over the next decade. Among these companies is construction company Kajima, which has co-developed a carbon-capturing concrete and will receive a government subsidy of ¥25bn over the next 10 years.
Scotland and the German state of Bavaria are partnering to jointly develop green hydrogen. Their agreement covers both business and science, and the discussions to date have pinned Scotland as an exporter of green hydrogen, while Bavaria supplies the technology needed for production.
An industry-wide net zero pledge initiative has been launched by the British Property Federation to ensure that the sector's climate mitigation approaches are both ambitious and joined up. To be able to sign the pledge, companies need a 2050 net-zero and sufficient 'verifiable plans' to support these targets. Signatories must also join the aforementioned Race to Zero initiative – by June 2023.
Commitments:
 19 companies made the SME climate commitment this week:
JCS Interiors – British construction and civil engineering company
Kennet Aviation Ltd – British manufacturing company
In-Store Initiatives Limited – British retail and wholesale company
SMART Balustrades Ltd – British construction and civil engineering company
Industrial Products Online Ltd – British retail and wholesale company
HAMMADU KUMO ALYATEEMAYN GLOBAL LIMITED – Nigerian agriculture company
Pearlfisher- British creative arts company
MPS Data – British IT company
Techno Group – British metal products manufacturing company
European Carbon Control- Spanish oil seed agriculture company
PTHR   – British consultancy
Maxi Construction Limited- British construction and civil engineering company
Econetiq- British land transport company
bsr- French consultancy
Mackman Group – British marketing company
Kamma – British real estate company
Architus Systems Limited – British IT company
Iberian Escapes – Portuguese travel company
TDM Consultancy – British publishing company
Total companies with SME climate commitment: 4,242 
Webinars & Events: 
Just Transition: Investor and Company Perspectives (Ceres webinar): 20 June
G7 Summit: 26-28 June
London Climate Action Week: 25 June – 3 July
Moral Money Summit Asia: 7-8 September
Climate Week NYC: 19 – 25 September (submit a proposal)
WBCSD Council Meeting Tokyo 2022: 25-28 October
Moral Money Summit Americas: 26-27 October
COP27: 7-18 November
Coalition jobs:
Strategic partnerships manager, SME Climate Hub at We Mean Business Coalition
Various posts at BSR
Various posts at CDP
Various posts at Ceres
Various posts at The Climate Group
Various posts at WBCSD
Various posts at SBTi
Various posts at CLG Europe
Read last week's Signals of Change: Net-zero transition – latest signals of change (10.06.22)