Net Zero Transition – Latest Signals of Change (17.12.21)
We Mean Business Coalition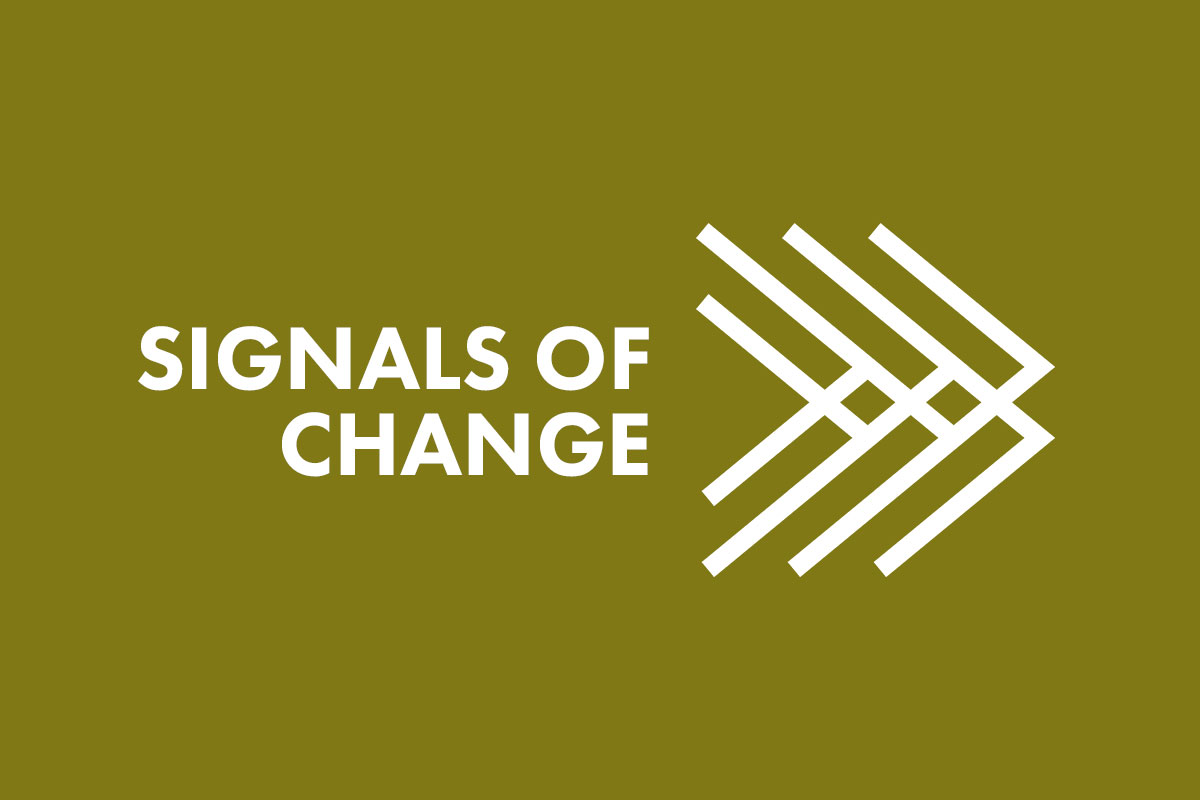 Here are just some of the signals of change from the past week, demonstrating the transition to a resilient and inclusive net-zero economy. 
Net-Zero Economy  
President Biden has ordered the US to stop financing new carbon-intensive fossil fuel projects abroad and prioritise clean energy technology. In November, some of the most in-demand shares trading on the stock market were those of electric vehicle manufacturers. Three major music labels; Sony Music Entertainment, Universal Music Group and Warner Music Group, have signed the Music Climate Pact which will see them pledge to be net-zero by 2050 and reduce emissions by 50% by 2030. Germany has boosted its climate fund with a €60bn injection to allow more investments in the shift towards a green economy. UK based supermarket chain, Morrisons, have announced plans to reduce emissions by 30% by 2030. EU carbon allowance prices surpassed a record high of €90 last week, and soaring prices have revolutionized the economics of clean fuels such as green hydrogen and decarbonization technologies. Leading companies in the marine insurance industry have joined an initiative linking their underwriting activities with the cutting of carbon emissions from global shipping.
Net-Zero Energy  
Green energy projects in the UK can now bid for a share of £285m a year from a government backed scheme to support renewable energy. Adani Green Energy have signed a deal to sell more than half the future solar power that will be produced from India's largest clean-energy project as the country aims to accelerate the adoption of renewables. HSBC have announced its policy on financing thermal coal which includes the requirement for all its clients to have a plan in place to exit fossil fuels by the end of 2023. Northern Ireland announced a strategy aimed at phasing out fossil fuels. Saudi Arabia's energy minister announced plans to invest 380 billion riyals ($101 billion) in renewable energy projects and a further 142 billion riyals in energy distribution through 2030.
Net-Zero Transport   
Researchers studying the environment and public health at Harvard University say that
thousands of lives and hundreds of billions of dollars have been saved in the United States by recent reductions in emissions from vehicles. Toyota have announced plans to spend $35bn on electric vehicles, aiming to launch 30 battery-powered models by 2030. The Biden administration is preparing to impose more stringent limits on car and truck emissions to clamp down on a major source of the greenhouse gases fuelling climate change.
Net-Zero Built Environment & Heavy Industry
New York City Council voted on Wednesday to ban the use of natural gas in new buildings seeking to move from fossil fuels to cleaner forms of energy. European Union policymakers set out a second set of proposals focused on buildings to cut emissions across its economy this decade and to put it on track for net-zero greenhouse gas output by 2050. Power producer Drax announced plans for capital investments of around £40m at its North Yorkshire, UK, power station during 2022 on the first phase of its bioenergy with carbon capture and storage (BECCS) project.
Net-Zero Land and Nature
New research from Lancaster University says sowing wildflowers alongside solar parks would have benefits for farmers who rely on pollinators. Sainsbury's and five other European supermarkets announced they will stop selling some or all beef products originating in Brazil because of concerns over links to deforestation in the Amazon rainforest and other ecologically important areas.