Net Zero Transition – Latest signals of change (22.04.22)
We Mean Business Coalition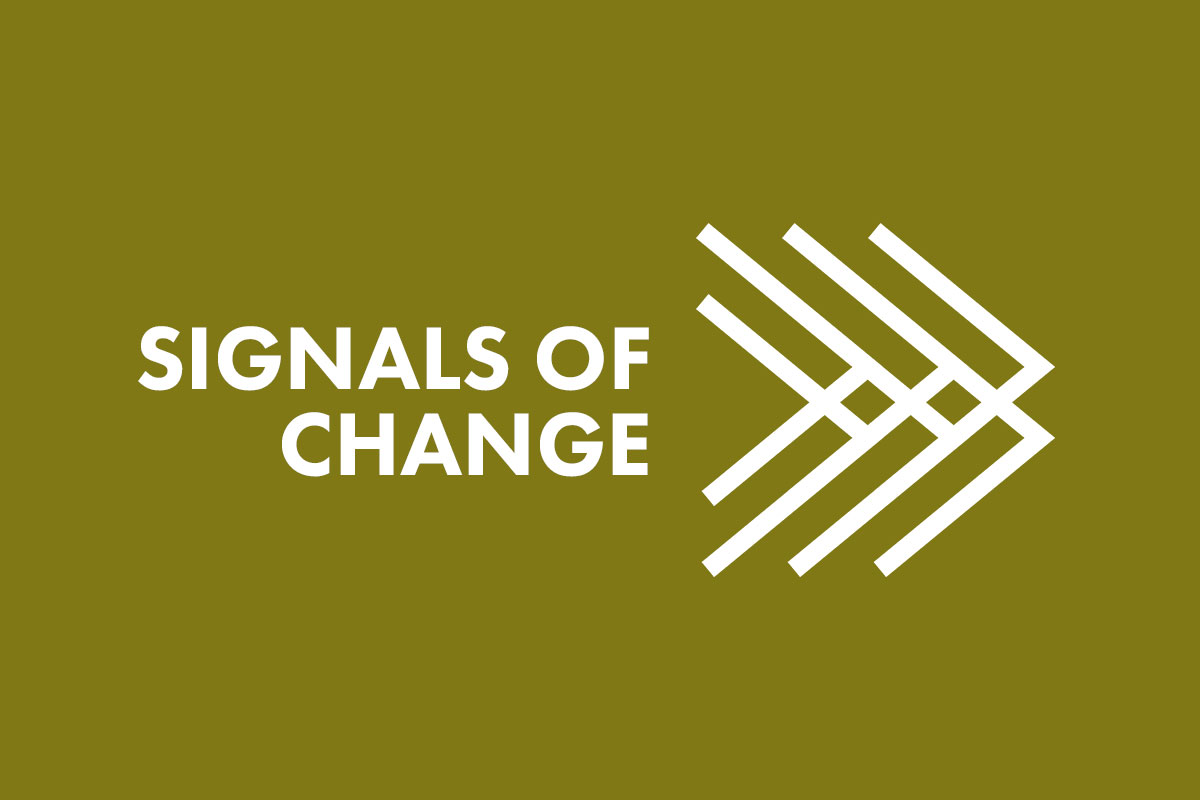 Here are just some of the signals of change from the past week, demonstrating the transition to a resilient and inclusive net-zero economy. 
 Celebrating SME climate action this Earth Day 
To mark Earth Day today, the SME Climate Hub, hosted by We Mean Business Coalition, is asking global companies, supply chain leaders and small and medium sized businesses (SMEs) to #InvestInOurPlanet and take decisive climate action. Find out more and participate in the campaign here.

Net-Zero Economy    
It's been rollercoaster week for US climate policy. On the one hand, the Biden administration is repealing a Trump era change to the National Environmental Policy Act, requiring the climate impacts of new infrastructure projects and local communities' input to be considered ahead of federal approval. On the other hand, the administration will restart oil and gas leasing on federal lands, repealing one of Biden's first acts in office. If this leaves you with mixed emotions, you're in good company with Christina Figueres, who reacts with outrage and optimism to new research published in Nature, showing that pledges by countries to reduce emissions made since the Paris agreement could keep warming within 2ºC, if met on time. Meanwhile in Sweden, political parties agreed to include consumption-based emissions within national climate targets making it the first country in the world to consider overseas emissions reporting.  
Energy    
With its goal to secure a carbon-free power grid by 2045, California got a glimpse into that future this month, when the main grid ran on a record-beating over 97% renewable energy on 3 April. Meanwhile European nations are scrambling to accelerate the shift away from Russian fossil fuels, leading the European Commission to assess whether it can achieve a higher target of a 45% share of renewable energy by 2030, up from 40%. Green energy storage is also having a moment, with the ongoing transition creating an opening for pump storage facilities dubbed the 'world's largest batteries'. A radical breakthrough by scientists at a Swedish university this week created a system that can capture and store solar energy for up to 18 years, releasing heat when needed, potentially paving the way for self-charging electronics.
Transport     
Facing challenges to scale up traditional charging stations in crowded urban cities, India is launching an innovative battery-swapping program allowing delivery fleets to swap out depleted batteries for charged ones. Meanwhile in Vermont, USA, Alia, an experimental aircraft built by aviation start-up Beta has taken off and landed without a runway. As demand for battery electric vehicles soars, so does demand for raw materials for battery production. Nations worldwide are eyeing up a domestic supply, and commercial lithium extraction by Cornish Lithium is due to begin in Cornwall, UK, from 2025/2026 at a rate of 10,000 tonnes annually.  
Land and Nature  
YSL Beauty and global NGO Re:wild have launched a global program aimed at protecting and restoring 100,000 hectares by 2030, to safeguard biodiversity in key sourcing areas. Focusing on farming, Dairy giant Arla Foods wants to pay farmers more for low-emissions milk, incentivizing the use of greener agricultural practices. Ending deforestation in EU and US supply chains is the goal behind The National Confectionary Association's announcement of support for mandatory supply chain due diligence efforts. Finally, following an Indigenous-led campaign, Quebec's Magpie River has been granted personhood, providing legal rights akin to those held by New Zealand's Whanganui River and USA's Klamath River.  
Built Environment and Heavy Industry   
The Hybrit initiativ, a joint venture between Vattenfall, LKAB and SSAB, has received €143 million worth of grants from the EU Innovation Fund. As the world's first large-scale demonstration project for hydrogen-fuelled green steel, this represents a forward leap in decarbonizing steel production which produces 8% of the world's greenhouse gas emissions. It's good news for permanent carbon-removal too, with a supergroup of companies including Alphabet, McKinsey, Meta, Shopify and Stripe putting forward a $295 million dollar commitment to speed up carbon capture technology between now and 2030.  Hanson UK (HeidelbergCement) is building the UK's first net-zero cement factory in north Wales which will capture up to 800,000t of CO2 per year. The site will tap into a now-depleted gas reserve in the Irish Sea to store the captured CO2 emissions using an existing pipeline with no need for new infrastructure.  
Commitments: 
14 companies joined the SBTi through the Net Zero Standard commitment pathway: 
Alexander Mann Solutions – UK-based talent acquisition company 
Aragen Life Sciences Private Limited – Indian biotech R&D company  
BELLSYSTEM24 HOLDINGS, INC. – Japanese customer relationship management company 
Gamuda Berhad – Malaysian engineering and infrastructure company 
Hindalco Industries Limited – Indian aluminum company 
IA Interior Architects – American interior design company 
Marfrig Global Foods S.A. – Brazilian food processing company 
Pentland Brands – UK-based sports and outdoor equipment retailer 
PH-CH SAS : Piper-Heidsieck, Charles Heidsieck, Rare Champagne – French champagne company 
Preqin – UK-based data solutions company 
Stena Recycling Group – Swedish recycling company 
TAIWAN PAIHO LIMITED – Taiwanese wholesaler 
The Goodyear Tire & Rubber Company – American tire company  
TOPCO SCIENTIFIC CO., LTD. – Taiwanese semiconductor manufacturer 
13 companies joined the SBTi through the science-based target pathway: 
Alfred Kärcher SE & Co. KG – German pressure cleaner manufacturer 
Aon, plc – Irish professional services firm 
APP Sinar Mas – Indonesian pulp and paper company 
Autoneum Holding Ltd – Swiss automobile component manufacturer 
Bridgestone Corporation – Japanese automobile component manufacturer 
Group One – Polish communications company 
IGM Resins B.V. – Dutch resins and material solutions supplier 
JM Baxi Ports & Logistics Limited – Indian marine services and logistics company 
M Group Services Ltd – UK-based infrastructure solutions provider 
Mori Building Co., Ltd. – Japanese property management firm 
NTT Urban Solutions, Inc. – Japanese city planning company 
SAVENCIA Fromage & Dairy – French dairy and cheese company 
Viatris Inc. – American healthcare company 
23 companies added to SBT approved this week: 
Albertsons Companies, Inc – American grocery store company 
Dalberg – American development company 
Jacobs – American technical professional services firm 
Viessmann Group – German heating and refrigeration systems manufacturer 
Mayr-Melnhof Karton AG – Austrian paper packaging company 
Komatsu Ltd. – Japanese industrial equipment manufacturer 
LEO Pharma A/S – Danish pharmaceutical company 
Clifford Chance LLP – UK-based international law firm 
Toda Corporation – Japanese construction and civil engineering company 
Montagu – UK-based private equity company 
Sycomore Asset Management – French investment company 
Volkswagen AG – German auto manufacturer 
VP Capital – Belgian investment company 
PostNord Group AB – Swedish postal services company 
Jamestown – American real estate company 
Zebra MTD Limited – UK-based retailer 
Warehouses De Pauw – Belgian specialty storage company 
iGO4 Limited – UK-based insurance company 
MIYAGI EISEI KANKYO KOSHA, INC. – Japanese waste management company 
Melita Limited – Maltese internet provider 
MIKUNI KIKO CO., LTD – Japanese heat jigs and furnace manufacturer 
SEIKI SHOKAI CO.LTD. – Japanese electrical equipment and wiring wholesaler 
Living Tomorrow NV – Belgian education services company 
1 company joined RE100: 
Otsuka Holdings – Japanese pharmaceutical company 
Total number of SBTi commitments: 2,884 (1,556 committed, 1,328 approved) 
Total number of RE100 commitments: 362 
Content  
Ceres heralds BlackRock's new goal to increase the share of assets invested in science-based target issues from 25% to 75% as likely signal of the investor transition.  
CLG Europe tops InfluenceMap's ranking for EU-based companies and industry associations, scoring an "A" for its work on the EU Green Deal's 'Fit for 55' package.  
CDP partners with ICLEI, the Under2 Coalition and RegionsAdapt to track states and regions' progress in the Race to Zero and Race to Resilience campaigns 
Webinars & Events   
WBCSD report launch: Advancing electrification of e-commerce deliveries in India– 26 April 
WBA Financial Systems Benchmark – 27 April 
2022 CDP Europe Workshop: Leading the decade of delivery – 27 April  
CDP & Sustainable Sourcing – 11 May 
SteelZero: Raising the demand side voice for net zero steel – 31 May  
Coalition jobs –  
Closing today:  Manager, Net Zero and Communications Associate at the We Mean Business Coalition    
Media and PR Manager at the We Mean Business Coalition   
Various posts at BSR   
Various posts at CDP   
Various posts at Ceres   
Various posts at The Climate Group   
Various posts at WBCSD  
Various posts at SBTi  
Various posts at CLG Europe