Net-zero transition – latest signals of change (22.07.22)
We Mean Business Coalition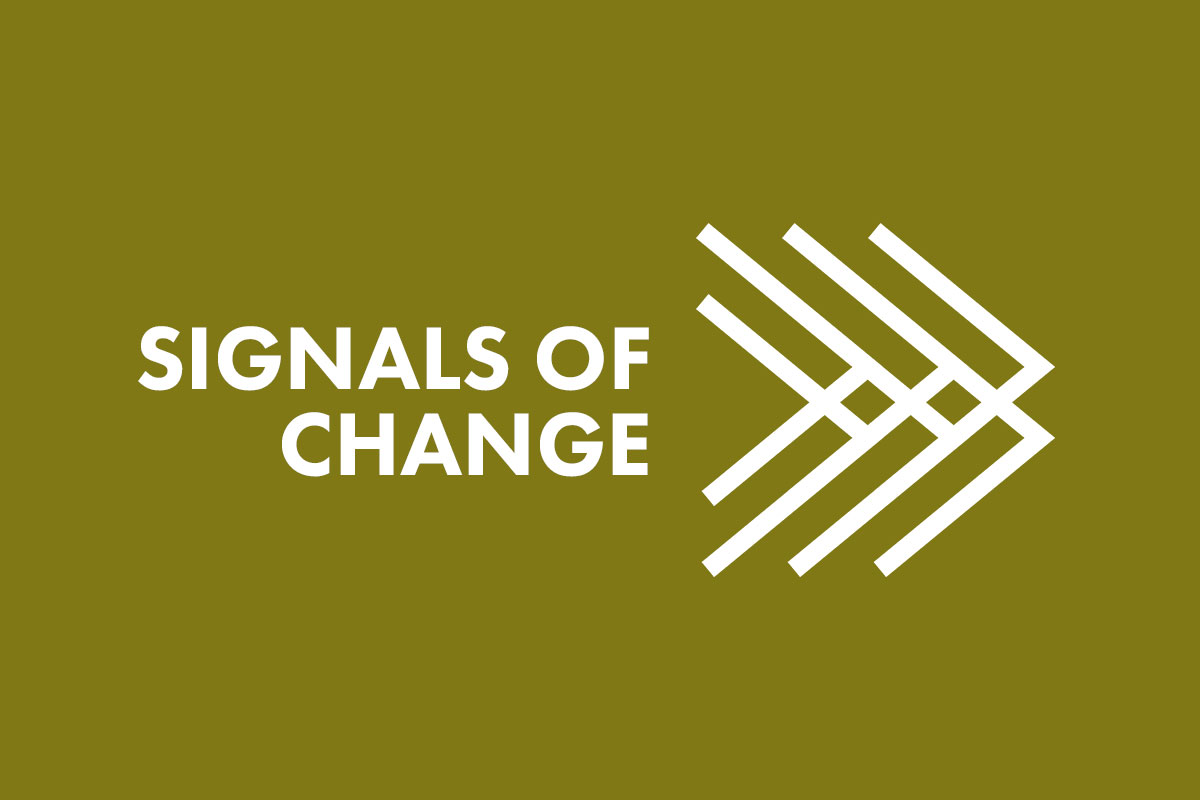 Here are just some of the signals of change from the past week, demonstrating the transition to a resilient and inclusive net-zero economy.

Net-Zero Economy   
While recent extreme weather events have made the impact of not acting on climate change clearer than ever, a new tool makes it even easier to see the multiple benefits of taking action to mitigate temperature rises. Alexander Gard-Murray from Brown University's Climate Solutions Lab has created a Climate Opportunity Map that lets US users see the immediate local benefits from ditching fossil fuels, such as new jobs and improved health.  
US President Joe Biden has vowed to continue to move forward with his own efforts to combat climate change. The pledge follows dissent from coal company boss and Democratic Senator Joe Manchin who last week opposed a new clean energy bill leading to a hung Senate. To bolster his climate agenda, Biden has so far unveiled a new plan to push billions of dollars to US cities and states to help them to cope better with extreme heat. 
UK policymakers are focused on making the country a world leader in green finance, with the newly established Transition Plan Taskforce focused on building a set of international standards by the end of 2022. At COP26, the UK government announced that it would become 'the world's first net-zero aligned financial centre', requiring listed companies and big asset managers to publish their plans for achieving net zero carbon emissions from June 2023.
Chapter Zero has worked with Berkeley Consulting on a new step-by-step guide to help board members and non-executive directors grapple with corporate climate challenges. The toolkit is intended to help board members ensure their businesses take 'timely, positive and decisive action' to prepare for the net-zero transition. 

Energy

Germany's Federal Ministry for Economic Affairs and Climate Action (BMWK) has announced its plans to provide €126 million ($128 million) for 14 ongoing decarbonization projects in the Middle East, Africa, Asia, and Latin America through its International Climate Initiative (IKI). Morocco is due to benefit from two energy-related projects launched by IKI, with €51 million being made available for renewable energy, energy efficiency, cooling, and green hydrogen projects. 
Ørsted has been awarded the contract for the world's single biggest offshore wind farm, Hornsea 3 in the UK. Located 160km from the Yorkshire coast, the wind farm will have a capacity of 2,852 MW, enough to power 3.2 million UK homes. 
Next to the US where old coal plants have a surprising new role in the green energy transformation. How? Well, the sites have a useful feature: they're already wired to the electricity grid. This makes them the perfect site for new ventures like solar farms, saving both time and money on infrastructure and construction. In Illinois, at least nine coal-burning plants are on track to become solar farms and battery storage facilities within the next three years, and states such as Nevada, New Mexico, Colorado and Minnesota are following suit.  
A new report finds that even with a temporary increase in coal and gas use this winter, Germany's green energy goals were likely to increase the share of renewable energies in the electricity mix in the medium term, even beyond what would be required to meet the Paris climate targets by 2035. With the bloc trying to wean itself off Russian gas, it is also encouraging to see that for the first time green hydrogen is now cheaper than liquefied natural gas (LNG) in eight European countries.  
Meanwhile, the UK Government has opened its first major funding rounds for green hydrogen production, as it eyes at least 5GW of installed capacity by 2030. It has also appointed its first 'Hydrogen Champion' – Jane Toogood, who is currently sector chief executive for catalyst technologies at Johnson Matthey.

Transport

Americans are buying electric vehicles at a record pace. Battery electric vehicles accounted for 5.6% of new car sales from April to June, twice the share a year ago. Presently electric car sales account for more than 10% of new car sales in Europe and 20% in China.  
In the US at least, the market is somewhat ahead of the charging network, something that the Biden administration is working to solve with infrastructure development. However, this could soon be ameliorated due to new plans announced by GM this week, which will see the firm building a nationwide network of 2,000 DC fast chargers at 50-mile intervals along major US highways. This is on top of the 3,250 chargers it planned to install with EVgo, which are slated to be finished by the end of 2025. 
Meanwhile, Hyundai has announced plans to bring an affordable, entry-level electric car to the European market, but warns it will take some time to develop a version that can go into production. The automaker aims to price its entry level vehicle from €20,000 or $20,500 USD.  
Next to central London, where Amazon has opened its first UK micromobility hub. The venture will see e-cargo bikes and walkers join the company's existing electric fleet to make last-mile deliveries. The new vehicles are set to replace thousands of traditional van trips, reducing traffic congestion and emissions across the city. This week, the firm has also started to roll out its electric delivery vans developed in partnership with Rivian across major US cities including Seattle, Baltimore, Chicago and Phoenix.  
Over to India, where state-controlled Convergence Energy Services Ltd, is planning a $10-billion tender for 50,000 electric buses that will drive India's plans to decarbonize public transport and help meet its goals for net zero emissions.  
For the first time in aviation history, a CORSIA-certified batch of sustainable aviation fuel (SAF) was delivered to a commercial airline – American Airlines. The fuel was developed by Neste, the leading SAF producer as part of a pilot program to certify SAF as a CORSIA eligible fuel. CORSIA, or Carbon Offsetting and Reduction Scheme for International Aviation, is a carbon offset and carbon reduction scheme to lower CO2 emissions for international flights, helping to curb the impact of aviation on climate change.

Land and Nature
The LEAF coalition, coordinated by forest nonprofit Emergent, is set to become one of the largest-ever public-private partnerships to end deforestation. It has raised a $1 billion initial investment with support to date from three donor governments, Norway, the UK, and the US, along with over 20 global corporations. In its #WhyLeaf report, released this week, companies including Amazon, Walmart and Unilever share their motivations for joining. 
In a joint piece, High-Level Climate Champions Nigel Topping (COP26) and Mahmoud Mohieldin (COP27) declare that there can be no net-zero without nature. They say corporates and governments that are serious about net-zero should be rushing to protect, conserve, and regenerate the natural resources that support our economic growth, food security, health, and climate. Businesses that act on nature can see real benefits, research from the World Economic Forum estimates that nature-positive policies "could generate an estimated $10 trillion in new annual business value and create 395 million jobs by 2030". 
This week African leaders gathered in the Rwandan capital of Kigali for the first continent-wide meeting aimed at setting out plans to halt and reverse habitat and species loss in protected areas on land and sea. The IUCN Africa Protected Areas Congress (Apac) will attract close to 3,000 delegates, including protected area directors from the continent's 54 countries, youth leaders and Indigenous and community representatives. 
As part of the United Nations (UN) Decade on Restoration (2021-2030), 32 African governments pledged to begin restoring 100 million hectares of degraded land by 2030 through the AFR100 Initiative. Among the countries making good progress on forest restoration under this initiative are Rwanda, Madagascar, Sudan, Ethiopia and Kenya. 
Lastly, PepsiCo has issued a new $1.25bn green bond, with proceeds set to fund programmes scaling regenerative agriculture, reducing emissions and packaging waste and improving water stewardship.

Built Environment and Heavy Industry 
First to Washington DC in the US, where by 2026 all new buildings and substantial renovations in D.C. will have to be net-zero construction, meaning they produce as much energy as they consume, under legislation passed unanimously by the D.C. Council on Tuesday. The legislation also bans most natural gas use in new buildings.  
The Ikea Foundation is working with the Clean Cooling Collaborative to help advance solutions for reducing global cooling-related emissions over the next four years. Grants totalling $25 million from the Ikea Foundation will be targeted at the regions projected to be responsible for 75% of all global cooling-related emissions over the next 30 years: India, China, Southeast Asia, and the US. 
Zurich-based Hitachi Energy Ltd. is making an equity investment in Swedish fossil fuel-free steelmaker H2 Green Steel. As part of the deal, Hitachi Energy will provide the products and services needed for H2 Green Steel's electrical infrastructure, and when the production plant is up and running, Hitachi will also become a customer. 
German steel producer Salzgitter is to spend €723m ($723m USD) on the first development stage of its long-term plan to decarbonize its business — which represents 1% of Germany's carbon emissions — by the end of 2033. It is the largest investment in green steel to date. The company plans to use green hydrogen to replace the coking coal currently used in its blast furnaces to extract iron from iron ore.
 
Commitments:  
 21 companies joined SBTi through the Net Zero Standard pathway: 
AKDAŞ DÖKÜM A.Ş. – Turkish cement and mining company
CHINALCO-SWA CO.,LTD. – Chinese aluminum manufacturing company
CP ALL Public Company Limited – Thai food and staples retailing company
D'Ieteren Automotive – Belgian automotive distribution company
Empire Company Limited and Sobeys Inc. – Canadian food retailing company
Envases Universales de México – Mexican plastic and aluminum packaging company
EVA AIRWAYS CORPORATION – Taiwanese international airline 
First Greater Western Ltd – UK-based railroads operation company 
Grupo Rotoplas S.A.B. de C.V. – Mexican building products company
John F Hunt Ltd – UK-based construction and engineering company
Lincolnshire Co-operative Limited – UK-based retailing company
Midsona AB – Swedish food and beverage processing company
Migros Ticaret A.Ş. – Turkish food retailing company
Pactiv Evergreen Inc. – American food and beverage packaging company
Senior PLC – UK-based aerospace manufacturing company
Thinkproject Holding GmbH – German software company
Viet Nam Samho Company Limited – Vietnamese apparel company
Vital Human Resources Ltd – UK-based recruitment company
WTW – UK-based insurance company
Yotrio Group Co., Ltd. – Chinese retailing company
Zorlu Enerji – Turkish electric utilities company 
36 companies had their targets approved: 
ALDI Einkauf GmbH & Co. oHG (Aldi Nord) – German food and staples retailing company
Nippon Sheet Glass – Japanese glass manufacturing company
Hilton – American hotel company
Grupo Red Eléctrica – Spanish electric utilities company
Ubisoft Entertainment – French video game development company
Cisco Systems – American technology hardware manufacturer
Cushman & Wakefield – American real estate company
Abt Associates – American research and consulting firm
Millicom International Cellular S.A. – Luxembourgish telecommunications company
Hewlett Packard Enterprise – American technology hardware manufacturer
Publicis Groupe – French advertising agency
Grupo Elecnor – Spanish construction and engineering company
Philip Morris International – American tobacco company
Hongkong Land Holdings Limited – Hong Kong-based real estate company
Alma Media Oyj – Finnish media company
Choice Properties REIT – Canadian real estate company
COFRA Holding AG – Swiss financial services company
Hannon Armstrong – American financial services company 
Taishin Financial Holdings – Taiwanese financial services company
IK Investment Partners Limited – UK-based financial services company
HoWe Wurstwaren KG – German food processing company
Conversio – Australian data analytics company
Veramaris VOF – Dutch food processing company
Refurb A/S – Danish technology hardware manufacturer
Duke Realty – American real estate company
Knights Brown – UK-based construction and engineering company
Kyodo Denshi Kogyo Inc – Japanese electrical equipment manufacturer
De-Metal a.s. – Czech commercial materials supplier
Aakel Technologies Inc. – Japanese software company
XELS Japan Co Ltd – Japanese carbon calculation company
SEE Holding GmbH – German commercial supplier
Johannes Pedersen a/s – Danish automotive manufacturing company
Crest Lifts Ltd – UK-based construction and engineering company
NovaTech Automation – American electrical equipment manufacturer
VAIO Corporation – Japanese computer hardware company
Seaflower (Shanghai) Marine Co.,Ltd – Chinese construction and engineering company 
 
2 companies added to RE100 this week: 
E.SUN – Taiwanese bank 
Emerson Electric – American electric equipment manufacturer 
 
Total companies committed to SBTi: 3,409 (1,837 committed, 1,572 approved) 
Total companies committed to RE100: 376 
Total companies committed to the SME CH: 4,552 (89 commitments this week) 

Webinars & Events:
Moral Money Summit Asia 7-8 September (use COALITION for 20% off)
UN General Assembly: 13 September 2022
Climate Week NYC: 19 – 25 September (submit a proposal)
Global Clean Energy Action Forum: 21 – 23 September
WBCSD Council Meeting Tokyo 2022: 25-28 October
Moral Money Summit Americas: 26-27 October
COP27: 7-18 November
COP15: 5 –17 December 
 
Coalition jobs:   
Various posts at We Mean Business Coalition 
Various posts at BSR   
Various posts at CDP   
Various posts at Ceres   
Various posts at Climate Group   
Various posts at WBCSD   
Various posts at SBTi   
Various posts at CLG Europe  
  
Read last week's Signal of Change: Net-zero transition – latest signals of change (15.07.22)