Net-Zero Transition – Latest signals of change (23.07.21)
We Mean Business Coalition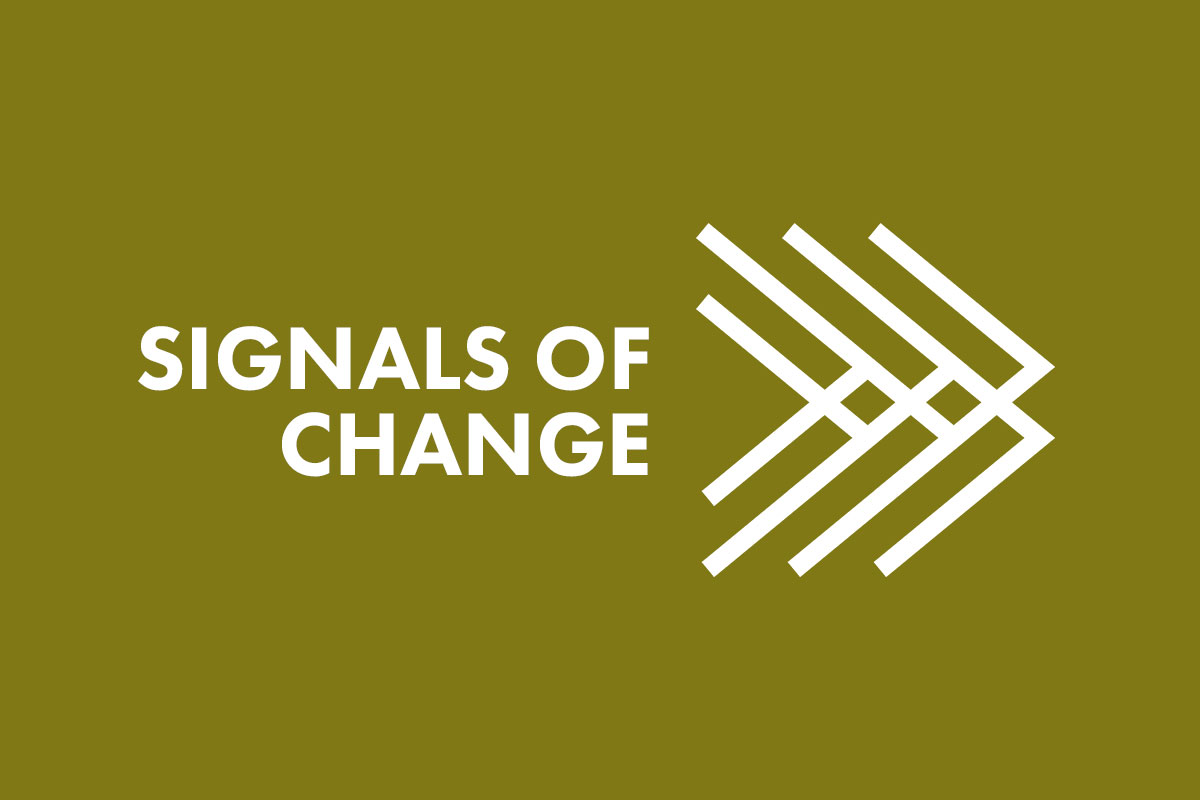 Here are just some of the signals of change from the past week, demonstrating the transition to a resilient and inclusive net-zero economy is accelerating.
Net-Zero Economy
Sustainable investments total $35.3tn, or more than a third of all assets in five of the world's biggest markets, new analysis shows. The Global Alliance for a Green New Deal – a new group of politicians from the UK, Europe and developing countries – urges governments to work together on policies that would deliver a just transition to a green economy ahead of COP26. The US and Italy plan to increase their financial contributions to help developing countries fight climate change. UN envoy on climate change Mark Carney has urged governments to step up their regulation of businesses to tackle the climate crisis. US Treasury Secretary Janet Yellen has told the heads of the World Bank and other multilateral development banks to mobilize significantly more capital to fight climate change. Two US Senators have proposed a carbon border tax on certain imports from countries without ambitious climate laws, which could raise up to $16bn annually. And a new report estimates that between $92tn and $173tn of investment will be needed to drive net-zero energy transition over the next 30 years.
Net-Zero Energy
Norwegian renewable energy system company Scatec ASA has joined the Business Ambition for 1.5°C campaign. Dutch solar energy developer Sunrock Investments B.V. and Portuguese electric utility EDP – Energias de Portugal S.A. had their science-based target approved. In an open letter, wind energy companies including Vestas, Ørsted, Siemens Gamesa and SSE, have urged G20 and world leaders to step up turbine installation to reach the wind capacity required for carbon neutrality by 2050. Japan will raise its target for renewable energy in the country's electricity mix for 2030, with an increase to 36-38% of its power supply from its current target of 22-24%. China is expected to add up to 65 GW of solar power capacity in 2021, taking total solar installations beyond 300 GW by the end of the year. The complete removal of fossil fuel consumption subsidies in 32 countries before 2025 could reduce CO2 emissions by almost 5.46bn tons by 2030, new report shows. And Greenland has announced it is suspending all oil exploration because of climate change.
Net-Zero Transport 
French professional services company Capgemini has joined Climate Group's EV100 initiative. Smart Freight Centre, BSR and the World Economic Forum have announced the establishment of the Sustainable Freight Buyers Alliance to accelerate the decarbonization of freight transport. Mercedes-Benz has announced it will invest $57bn in R&D projects to facilitate its shift to electric vehicles, saying that it hopes to transition to solely manufacturing EVs by 2025. EV sales in France have tripled in the past two years, rising from 2.5% in 2019 to 7.5% today, with the increase partly linked to the electric bonuses granted under the country's recovery plan. And Airbus has announced a target of commercial "climate-neutral" flights by 2035, with hydrogen as a primary power source and aiming for a "zero emissions product by around 2050".
Net-Zero Built Environment & Heavy Industry
German building material company HeidelbergCement AG, US pharmaceutical company Catalent Pharma Solutions and Swedish bearing and seal manufacturer AB SKF have joined the Business Ambition for 1.5°C campaign. And Italian cement company Cementir Holding N.V. had its their science-based target approved.
Net-Zero Land and Nature
UK food producer Cranswick plc Sri Lankan tea plantation company Talawakelle Tea Estates PLC have had their science-based target approved. The Natural Climate Solutions Alliance, convened by the World Business Council for Sustainable Development (WBCSD) and the World Economic Forum (WEF), has published the 'Natural Climate Solutions for Corporates' report, which provides business with clear and practical guidance on how to invest in high-quality NCS credits. And the European Commission has published an outline for proposals on how to improve the health of Europe's forests and harness their ability to fight climate change, including through legally binding targets to restore degraded ecosystems.