Net-zero transition – latest signals of change (24.06.22)
We Mean Business Coalition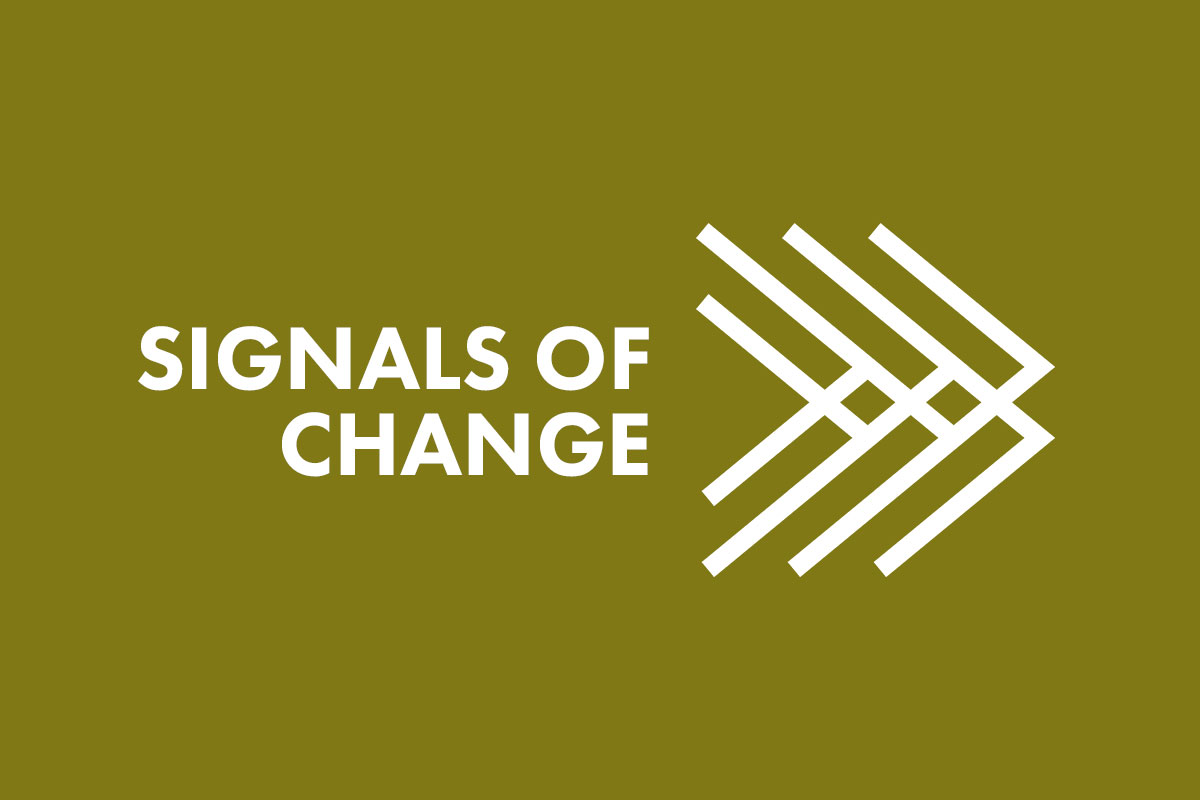 Here are just some of the signals of change from the past week, demonstrating the transition to a resilient and inclusive net-zero economy.
Net-Zero Economy

A coalition of state attorneys in the US has written to the Securities and Exchange Commission calling for stricter rules for companies' environmental disclosures. In the letter, Democratic representatives from states such as Delaware, New York, Oregon and Wisconsin call for the introduction of 'comparable, specific and mandatory' climate-related disclosures for American companies.
Sticking with corporate sustainability reporting, this week the EU reached a deal on reporting rules for large companies. This means that listed or unlisted companies with more than 250 staff and a turnover of €40 million will have to disclose environmental, social and governance (ESG) risks and opportunities. Some smaller companies will be subject to a lighter set of reporting requirements, which they can opt out of until 2028. To be ratified the deal will now be put to a formal vote by EU states and the European Parliament.
Meanwhile in the UK, more than half of Small and Medium Enterprises (SMEs) have invested in environmental sustainability in the past year, marking a 30% increase on the previous financial year and despite cost increases in utilities, raw materials and products.
Lastly, Ibrahim Thiaw, the head of the UN Convention to Combat Desertification (UNCCD) has been appointed interim executive security of UN Climate Change. Thiaw takes over the role from 17th July following the departure of Patricia Espinosa, who has held the position for six years. In his tenure at UNCCD, Thiaw has been a strong advocate for linking land management more closely to climate action.
Energy

A new study from climate thinktank Ember has found that moving to a clean power supply in Europe, which would get more than 90% of its electricity from low-emissions sources, can be done at comparable costs to current policy. The research finds that it is possible for Europe to achieve a clean energy transition by 2035 at no extra cost.
Staying in Europe, where the continent's electricity industry is calling for a €400 billion euro investment in power distribution grids between now and 2030. Eurelectric, which represents European utilities across 32 countries, also called for easier access to EU funding to speed up electrification through the construction of new power lines.
New legislation has been submitted to parliament which would see a minimum of 2% of Germany's land earmarked for onshore wind generation. Overall, Germany's target is to roughly double the capacity of onshore wind power to 115 gigawatts by 2030. It is hoped that this legislation will be passed before the summer break in July.
Meanwhile in Denmark, an electric ferry which connects the islands of Ærø and Als in the south of the country has broken the record for the longest distance travelled without recharging, sailing 92 kilometers (50 nautical miles). Named Ellen, the ferry operates at a 24% lower cost than a new diesel ferry.
COP26 President Alok Sharma travelled to South Africa this week to confirm an additional £1.5 million of finance for the country's high profile Just Energy Transition Partnership (JTEP) in 2022-2023. Agreed on the sidelines of COP in Glasgow by a group of industrialized geographies including the UK, US, France, Germany and the EU, JTEP aims to mobilize billions of dollars of climate finance in support of a shift away from coal power.
Transport
Ahead of COP27, the US and Norway are launching a Green Shipping Challenge. The initiative will encourage governments, ports, maritime carriers, cargo owners and businesses across the shipping value chain to take steps towards decarbonization by 2050. These steps could include zero-emissions fuels, zero-emission bunkering and recharging, low emissions or zero-emissions ships and/or green shipping corridors.
Meanwhile the UK government has unlocked £43 million of funding for research and development into electric motorbikes and electric delivery trucks. The funds are to be delivered through the government-backed Advanced Propulsion Centre's collaborative research and development competition and are due to be awarded to two projects, Project Zero Emissions Norton (electric motorbikes) and Ox Delivery CLEAN (all-terrain electric vehicle trucks). Together the projects will create 550 jobs.
French multinational Schneider Electric has acquired California-based start-up EV Connect. EV Connect's software manages more than 10,000 EV-charging points across North America and will now expand to 14 European countries thanks to the Schneider deal.
On batteries, automaker Toyota is partnering with Redwood Materials, a battery recycling company run by Tesla co-founder JB Straubel. Together they will collect and recycle vehicle batteries, either by refurbishing them or by extracting their materials for reuse. Ultimately, their aim is to create a closed loop supply chain for electric vehicles.
Lastly, airships are back in vogue in Spain. Passengers could soon be floating above the country in hybrid airships, producing just a fraction of emissions from commercial aviation. That's thanks to a new agreement between Bedford (UK) based firm Hybrid Air Vehicles and Spanish airline Air Nostrum Group, which saw the airline ordering 10 low-emissions ships capable of transporting 100 passengers per ship.
Land and Nature
The long-awaited COP15 will now take place in Montreal, Canada from 5 to17 December 2022 near the UN biodiversity headquarters in Quebec. The meeting, which has already been delayed for several pandemic-related reasons, will still be organized and hosted by China with the support of the Canadian government.
Meanwhile in Brussels, legislation has been put forward for the first time in 30 years that will address catastrophic wildlife loss in the EU. It includes legally binding targets for all member states to restore 20% of wildlife on land, in rivers and in the sea. The laws also include plans to halve pesticides, eradicating their use near schools, hospitals and playgrounds. Around €100 billion euros will be made available to tackle biodiversity loss and ecosystem degradation.
Lancashire Wildlife Trust is running the first British trial of paludiculture, also known as 'wetter farming' by growing celery in wetter-than-usual conditions in peaty soil. By allowing the water table to rise up to between 10cm and 50cm below the surface of the soil, rather than letting it drain away – the peaty soil can store much more carbon. In fact, the Trust has shown an 86% reduction in greenhouse gas emissions in another area of re-wetted peatland in Manchester, UK, when compared to a drained area converted to grazing pasture.
Nestle Cereals has launched a new plan to support UK-based wheat farmers to adopt regenerative agriculture practices such as cover cropping, hedgerow planting and reducing their use of pesticides. These approaches, which are being trialled at several UK farms, mean that farms can be become more resilient in the long term and can reduce their environmental impact. There are co-benefits for carbon, flood mitigation, water quality, air quality and soil health.
To mark World Rainforest Day on Wednesday, ice-cream giant Ben and Jerry's announced their participation in the Pack4Good initiative, becoming the first food brand to do so. Led by environmental non-profit Canopy, the initiative is working to ensure that paper packaging does not come at the expense of vital forests worldwide.
Built Environment and Heavy Industry
A new report from the Australian Industry Energy Transitions Initiative finds that Australia's heavy industries could slash their greenhouse gas emissions by more than 80% by making industrial regions into centres for multi-billion-dollar investments in renewable energy. According to the research, building renewable energy infrastructure and storage capacity and developing a green hydrogen industry could create up to 372,000 jobs with an investment of between $50 billion and $100 billion.
A Mission Possible Partnership report has identified the key geographies that are prioritizing green public procurement of concrete and construction projects. These are the Netherlands, Sweden, Germany, France, the UK, and select US states. As it stands 7% of global carbon emissions come from cement and half of the cement used globally is procured by the public sector, which means governments have a critical role to play in driving decarbonisation of the sector.
The Scottish government is making moves to establish the country as a key exporter of green hydrogen in an attempt to capitalize on the estimated £17 billion European export sales expected by 2030, and support up to 300,000 jobs by 2045. Meanwhile, the Scot2Ger research project has predicted that by 2025, Scotland could be sending as many as 33 tonnes of green hydrogen to Germany each day – rising to 200 tonnes by 2030.
Spain is already out ahead in the race to develop green hydrogen, aided by its well-developed renewables sector. Progress is thanks in part to the Spanish government, which launched a €1.5 billion plan to support green hydrogen projects to 2025, tapping into an EU Covid recovery fund to do so. Spanish energy companies such as Iberdrola, Repsol and Enagas have all launched green hydrogen projects and a partnership between Enagas, steel giant ArcelorMittal and fertiliser maker Fertiberia promises 330,000 tonnes of green hydrogen production annually by 2030 from their HyDeal Espana project in Northern Spain.
Finally, in green steel news German energy company RWE and steel producer ArcelorMittal have signed a memorandum of understanding to work together to develop, build and operate offshore wind farms and hydrogen facilities that will supply the renewable energy and green hydrogen required to produce low-emissions steel in Germany.
Commitments: 
12 companies joined the SBTi through the science-based target pathway: 
AISIN CORPORATION – Japanese Automotive Components Company
Bangladesh Export Import Company Limited – Bangladeshi Conglomerate Holding Corporation
Cordenka GmbH & Co. KG – German Chemical Company
Ferrari N.V. – Italian Automotive Manufacturer
IFCO Systems – German Food Packaging Company
Indorama Ventures PCL – Thai Petrochemicals Company
Link Logistics Real Estate – American Logistics Real Estate Company
REMONDIS Recycling GmbH & Co. KG – German Recycling Corporation
SK ecoplant – South Korean Construction Company
Tata Motors Limited – Indian Automotive Manufacturer
US Foods Holding Corp. – American Food Service Supplier and Distributer
World Wide Technology Holding Co., LLC – American IT Services Provider
25 companies joined the SBTi through the Net Zero Standard commitment pathway:
ACROX TECHNOLOGIES CO., LTD. – Taiwanese Electronics Manufacturer
ALPLA Werke Alvin Lehner GmbH & Co KG – Austrian Plastics Packaging Company
Cancer Research UK Trading Limited – UK-based Retailing Company
CCL Industries, Inc. – Canadian Packaging Company
Companhia Energética de Minas Gerais – Cemig – Brazilian Electric Utilities Company
E・J Holdings Inc. – Japanese Construction Consultant
Frasers Group plc – UK-based Clothing Retailer
Fujitsu Limited – Japanese Information and Communications Technology Equipment and Services Corporation
GOJO Industries – American Skin Health and Hygiene Company
Gonvarri Industries – Spanish Steel Components Company
Gränges AB – Swedish Aluminum Engineering Corporation
Grupo Financiero Banorte SAB de CV – Mexican Banking and Financial Services Holding Company
Institutional Shareholder Services – American Investment Management Company
Irwin Mitchell Holdings Limited – UK-based Law Firm
JSW Cement – Indian Cement Corporation
Moderna, Inc. – American Pharmaceutical and Biotechnology Company
New World Development Company Limited– Hong Kong-based Real Estate Company
OneCo AS –Norwegian Construction and Engineering Consultant
Penningtons Manches Cooper LLP – UK-based Law Firm
Public Power Corporations – Greek Electric Utilities Company
Recreational Equipment, Inc – American Retail and Outdoor Recreation Services Corporation
Reykjavik Energy (OR) – Icelandic Electric Utilities Company
Sunway REIT Management Sdn Bhd – Malaysian Real Estate Investment Trust Corporation
Tata Consultancy Services Limited – Indian IT Services and Consulting Company
Vicinity Centres – Australian Real Estate Investment Trust Company
16 companies added to SBT approved: 
DS Smith Plc – UK-based Packaging Company
Nishimatsu Construction Co., Ltd – Japanese Construction Firm
CEZ Group – Czech Electric Utilities Conglomerate
Abdi Ibrahim – Turkish Pharmaceutical Company
JD Sports Fashion PLC – UK-based Sports Clothing Retail Company
Essity – Swedish Hygiene and Health Products Company
Schindler Holding AG  – Swiss Transit Management Manufacturing Company
New World Development Company Limited – Hong Kong-based Real Estate Company
JB Financial Group Co – South Korean Financial Services and Banking Company
Axionable – French Artificial Intelligence Consulting Firm
KISO A/S – Danish Rubber Components Manufacturer
Eden McCallum LLP – UK-based Management Consulting Firm
Ascot Services UK Ltd – UK-based Engineering and Construction Management Company
Rubicon Technologies, LLC – American Waste Management Software Company
Traditional Medicinals – American Organic Herbal Tea Producer
Monstercat Inc. – Canadian Electronic Music Record Label
74 companies made the SME climate commitment:
Total companies committed to SBTi: 3212 (1750 committed, 1462 approved)
Total companies with SME climate commitment: 4,316 
Webinars & Events:    
G7 Summit: 26-28 June
Ambition, growth and evolution of the SBTi: 30 June
London Climate Action Week: 25 June – 3 July
Moral Money Summit Asia: 7-8 September
Climate Week NYC: 19 – 25 September (submit a proposal)
WBCSD Council Meeting Tokyo 2022: 25-28 October
Moral Money Summit Americas: 26-27 October
COP27: 7-18 November
COP15: 5 –17 December
Coalition jobs:  
Finance Communications Manager at SBTi
Various posts at BSR
Various posts at CDP
Various posts at Ceres
Various posts at Climate Group
Various posts at WBCSD
Various posts at SBTi
Various posts at CLG Europe
Read last week's Signals of Change: Net-zero transition – latest signals of change (17.06.22)