Net Zero Transition – Latest signals of change (29.04.22)
We Mean Business Coalition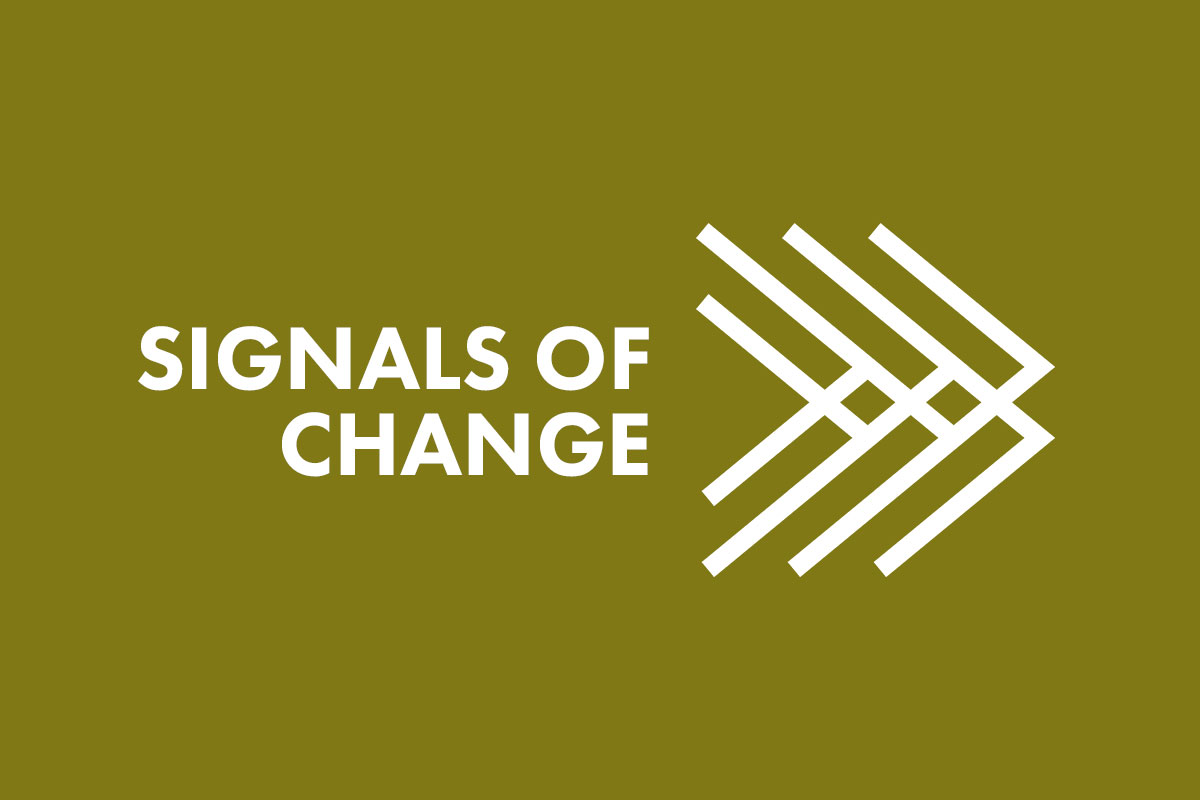 Here are just some of the signals of change from the past week, demonstrating the transition to a resilient and inclusive net-zero economy.
Net-Zero Economy

As Congress reconvenes in the US, Ceres has published a letter signed by 50 leading businesses including Adobe, IKEA, HP, Levi Strauss, Salesforce and Unilever. Together they call for accelerated progress on energy security to boost competitiveness, more investment in clean energy and greater affordability for consumers.
Meanwhile, the UK moves ahead with mandatory climate reporting for companies. The new rules will require companies to publish a plan from 2023 outlining their emissions-reductions targets with detail on interim targets and the measures they will employ to meet them.
Elsewhere, International Renewable Energy Agency (IRENA) chief Francesco La Camera signals that India could become carbon neutral before its 2070 goal thanks to its focus on decarbonizing the steel sector and investing in offshore wind power. The article also notes that India is 'on track' to reach its 2030 goal to produce 50% of its energy from non-fossil sources.
Energy

Almost 80% of the UK's electricity generation came from low carbon sources last Saturday. Writing on Twitter,COP26 President Alok Sharma remarked "GB electricity mix right now – 74 per cent zero carbon. It's working." Staying with the UK, Octopus Energy has set up a 'dating agency' for landowners and communities who are interested in hosting onshore wind farms. With UK consumers facing soaring energy bills, the scheme's offer of discounted bills for residents living close to the new turbines could spark a love affair with onshore wind turbines. Meanwhile in Wales, work has started on a project to generate energy from tidal power. The Morlais project will be one of the largest tidal stream energy sites in the world, covering 13 square miles of seabed and capable of powering 180,000 homes once operational.
Zurich has begun turning off natural gas supplies across the city. Homes and businesses will instead be powered by distance heating, where excess heat from waste incineration is piped into buildings. The shutdown will be completed by 2024.

Transport   
In the UK. driving an electric car for a year now costs £600 less than its petrol equivalent. This comes as a result of surging fuel prices amid global energy market uncertainty due to the war in Ukraine. This could explain why Britons bought more electric cars in March than in the whole of 2019.
Capitalizing on this upward trend, Ford Motor Company's first all-electric F-150 pickup truck rolled off the production line on Tuesday. As an electric version of America's best-selling vehicle for decades, this marks a move by Ford to secure a lead in the nascent electric truck market.
Staying with trucks, a new scientific discovery may mean that switching to green freight transport becomes significantly cheaper. Research published in Nature Catalysis unveils a new method to make fuel cells with an iron catalyst rather a platinum catalyst – significantly reducing cost – although more research is needed to optimize the process. Fuel cells are seen by many as an alternative to batteries, especially for heavy good vehicles (HGVs).
Land and Nature
To coincide with Earth Day, US President Biden signed an executive order to strengthen America's forests, boost wildfire resilience and combat deforestation. The move aims to catalyze public-private partnerships with major agricultural commodity buyers, traders and financial institutions, incentivizing sustainable sourcing and eliminating commodity driven deforestation. This was swiftly followed by news that the Biden administration has overturned a Trump-era policy which had earmarked new swathes of Arctic Alaska to oil development.
Meanwhile Mastercard's Priceless Planet Coalition got a little closer to its goal to restore 100 million trees worldwide with the announcement that the Coalition will expand to cover 15 new forest restoration projects globally.
Turning now to food security, research published in Nature this week quantifies the impact of switching meat and other animal products for so-called 'novel foods' such as lab-grown meats and insect protein powders, which could reduce water and land use by over 80%.
There are positive signals too from the meat industry as it looks to drive down methane emissions. Health, nutrition and biosciences firm Royal DSM is joining forces with animal health company Elanco to bring a methane-reducing cattle feed to the US market. The feed reduces enteric methane emissions from dairy cows by approximately 30%, supporting the Global Methane Pledge to cut emissions by 30% by 2030.
Meanwhile in the UK, researchers have determined that spreading rock dust across UK farmland could provide almost half the carbon dioxide removal the country needs to meet its net-zero target for 2050. While this might sound like science fiction and it is still in the research phase, the technique shows real promise and by mid-century could absorb between 6 and 30 million tonnes of CO2 annually.
Built Environment and Heavy Industry
Five Northern European port authorities announced that they are joining in partnership with the Mærsk Mc-Kinney Møller Center for Zero Carbon Shipping to lay the foundations for a green corridor serving Northern Europe and the Baltic. This partnership will support the development of net-zero propulsion technology and the infrastructure required for the transition to green fuels.
This will be welcome news for commodities giant Cargill, which this week signalled that it wants to deploy green ships by 2030. This is a notable change in tack from a firm that shipped almost 200 million tons of goods around the world in 2020 and has as many as 700 vessels on the water at any given time.
The climate crisis is also prompting a rethink in the building industry, with developers ditching a 'knock it down and start again' approach in favour of retrofitting. With an eye on emissions, builders are keen to avoid embodied carbon emissions which occur during the manufacture of new materials.
Commitments
9 companies joined the SBTi through the science-based target pathway:
ADM – American food processing company
Advanced Drainage Systems, Inc. – American pipe and drainage company
Advania Ísland ehf. – Swedish IT company
AMAG Group – Swiss mobility company
D'Ieteren Group – Belgian investment company
Dufry International AG – Swiss retailing company
Feroze1888 Mills Limited – Pakistani yarn and terry products manufacturer
SUSE – Luxembourgish IT company
The Student Hotel – Dutch hospitality brand
23 companies joined the SBTi through the Net Zero Standard commitment pathway:
Mileway – Dutch real estate company
Qisda Corporation – Taiwanese technology company
Investa Office Management Pty Limited – Australian real estate company
AGL Australia – Australian power company
Grayce– UK-based talent acquisition company
D'decor Home Fabrics Pvt Ltd – Indian textiles company
Euroclear SA/NV – Belgian financial services company
Ahlstrom-Munksjö Oyj – Finnish fiber products company
Auto Windscreens – UK-based automotive glass repair company
DigitalBridge – American digital infrastructure company
Sunrun Inc. – American solar installation company
Akila – Chinese software company
ALE INTERNATIONAL SASU (GROUP) – French technology company
Al-Karam Textile Mills (Pvt) Ltd – Pakistani textile company
The Cheesecake Factory – American restaurant chain
Frasers Property Industrial – Australian real estate company
Teleflex – American medical technology company
RoadRunner Recycling – American recycling company
NGK INSULATORS, LTD. – Japanese ceramics company
South Asia Textiles Limited – Pakistani textile company
Osborne Clarke LLP – UK-based international legal firm
ARGOS WITYU PARTNERS S.A. – Swiss investment fund
Lowe's Companies, Inc. – American hardware store
30 companies added to SBTi approved this week:
Brambles – Australian pallet and crate company
Sodexo Pass Belgium – Belgian employee experience company
Hallmark, Incorporated – American greeting card company
BEL S.A. – French cheese marketer
Trane Technologies plc – Irish industrial manufacturer
MAN Truck & Bus SE – German commercial vehicle provider
fritz-kulturgüter gmbh – German beverage company
Emperor Design Consultants Limited – UK-based consultancy
Good Energy – UK-based energy company
NØIE – Danish skincare company
Malmö Lastbilcentral AB – Swedish transportation company
SANKO RECYCLE Co.,Ltd. – Japanese recycling company
Regency Centers Corporation – American REIT
Digital Space Group Limited – UK-based software company
FUJINO KOUGYOU Co., Ltd. – Japanese waste management company
Sanyo Paper Co., Ltd. – Japanese paper company
SILVERA – French retailer
Findel – UK-based education services company
KDC CORPORATION – American real estate developer
FUJIKYU LOGISTICS CO., LTD. – Japanese logistics company
MULTIVISTA GLOBAL PVT LTD – PRINT HOUSE – Indian printing company
GODA Co.,Ltd. – Japanese construction materials company
AnyJunk Limited – UK-based waste collection company
Alvinesa Natural Ingredients – Spanish grape grower
BSL CASTINGS PVT LTD. – Indian industrial parts manufacturer
Metz A/S – Danish commercial supplier
MICROGREAT CASTING CO., LTD. – Chinese metal products manufacturer
Jigsaw Systems Ltd – UK-based IT reseller
José Combalia, S.A. – Spanish cap manufacturer
Gecina – French real estate company
6 companies joined RE100 this week: 
Eli Lilly and Company – American pharmaceutical company
Hyundai Motor Company – Korean auto manufacturer
Hyundai Wia – Korean auto parts manufacturer
Hyundai Mobis – Korean automotive software company
Kia Corporation – Korean auto manufacturer
Cathay Financial Holdings – Taiwanese financial services company
Total number of SBTi commitments: 2,940 (1,584 committed, 1,356 approved)
Total number of RE100 commitments: 368
Content:
Webinars & Events: 
CDP & Sustainable Sourcing: 11 May
Moral Money Summit Europe: 18 – 19 May (use code: COALITION for 20% off)
NCS Alliance Lighthouses – 17 May (11am CEST, 4pm CEST)
SteelZero: Raising the demand side voice for net zero steel: 31 May
World Environment Day 2022: 5 June
World Oceans Day 2022: 8 June
There is no ocean B. What we must do to restore our blue planet: 13 June
London Climate Action Week: 25 June – 3 July
Climate Week NYC: 19 – 25 September (submit a proposal)
Coalition jobs:
Various posts at BSR
Various posts at CDP
Various posts at Ceres
Various posts at The Climate Group
Various posts at WBCSD
Various posts at SBTi
Various posts at CLG Europe