Net-zero transition – latest signals of change (30.09.22)
We Mean Business Coalition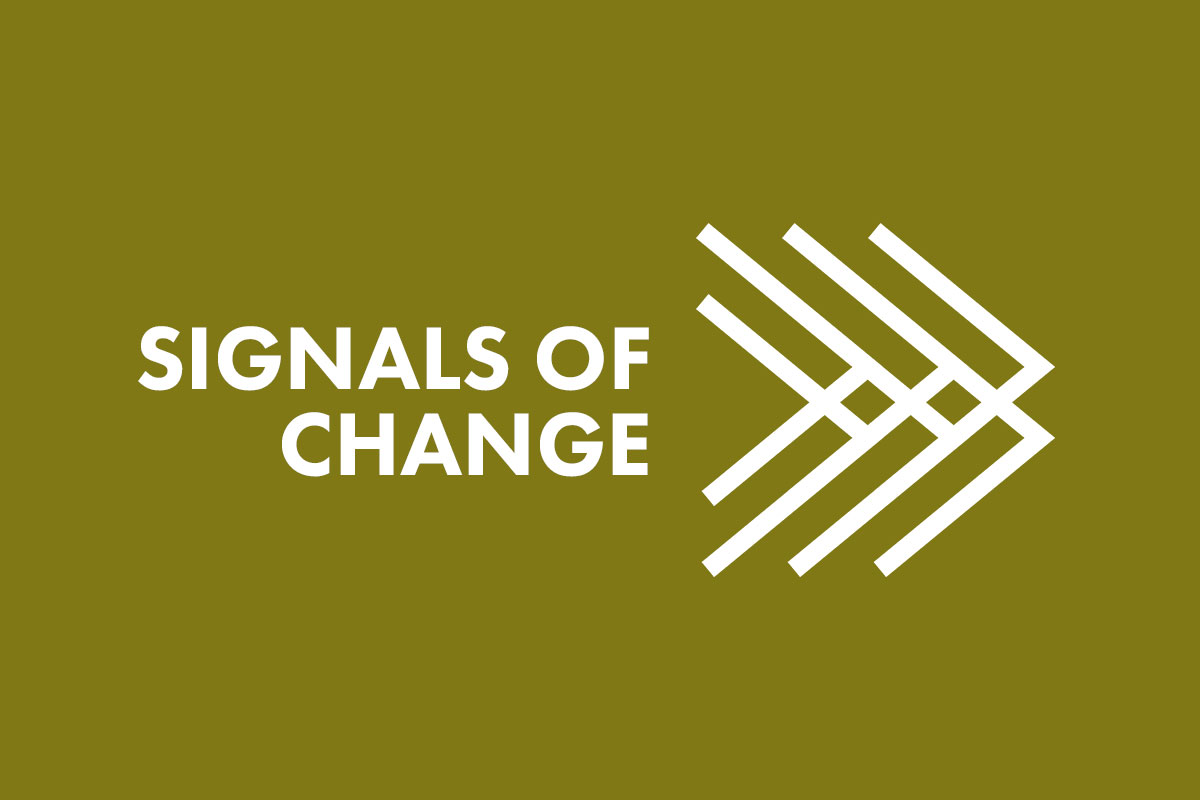 Here are just some of the signals of change from the past week, demonstrating the transition to a resilient and inclusive net-zero economy.
Net-Zero Economy
First up we have a round-up of positive announcements from Climate Week NYC. Among them was the launch by HSBC Asset Management of a new thematic fund on the circular economy, which will be used to back around 60 businesses. Meanwhile, Ingka Group used the New York summit to announce that IKEA stores across the world collectively generated 54% less food waste last year than in 2017, surpassing its target. The retailer has worked with Winnow to implement AI technology to help cut waste.
Meanwhile at the UN General Assembly, Vanuatu, a Pacific island nation of 310,000 people, has become the first country in the world to call on countries to sign up to a fossil fuel non-proliferation treaty. This is aimed at ending all new coal, oil and gas projects and phasing out existing ones. Vanuatu was designated the world's most at-risk country for natural disasters by the UN World Risk Report in 2021, and is a world leader in the push for climate justice.
Over to the UK, which has submitted its updated Nationally Determined Contribution (NDC) plan to the UN ahead of the upcoming COP27 conference. The amended plan sets out further details on the UK's 2030 decarbonization target and its plans for boosting green skills and 'levelling up', which means tackling inequality between places through job creation, training and boosting productivity.
Lastly to the U.S., where the Environmental Protection Agency has launched a new office solely focused on the needs of minority communities overburdened by pollution. The Office of Environmental Justice and External Civil Rights will oversee the delivery of USD $3 billion in environmental justice grants created from the flagship Inflation Reduction Act.
Energy
In England, energy companies are scrambling to invest in onshore wind turbines after the UK government announced changes to planning rules. Among companies welcoming the move was Octopus Energy, whose chief executive Greg Jackson said it would "act fast to bring wind farms and lower bills to areas where communities want them."
Staying in the UK, a new factory to be built on the site of a decommissioned nuclear plant at Hunterston in Scotland will employ 900 workers to create high-voltage, direct current (HVDC) electricity cables that will stretch 3,800 km from Britain's south coast, beneath the sea, to a patch of desert at Guelmim Oued Noun in central Morocco. According to the proposal, the cables will deliver 10.5 GW of Saharan sun and wind power to the UK by 2030 – enough to power seven million British homes.
Next to Australia, where the country's push into renewables continues apace. Pending approvals to be completed by 2024, the state of Queensland plans to spend AUS $776 million to build Australia's largest publicly owned windfarm. Once operational, the 150-turbine plant will generate 500 MW of electricity – enough to power one million homes. On top of this, Queensland – which is known for its coal-mining – plans to invest AUS $62 billion (USD $40 billion) from 2022 to 2035 to help unlock 22 GW of clean energy capacity. 
Meanwhile, the U.S. Department of Energy is now accepting applications to develop six to ten hydrogen hubs. The USD $7 billion in funding available is provided by the bipartisan infrastructure law and full applications are due by April 7 2023 – with concept papers due by November 7.
Lastly, a new study by Finland's Lappeenranta-Lahti University of Technology has found that India could cut its electricity costs by about 40% with a rapid transition of its power sector from coal domination to 100% renewables by 2050. To meet this goal, the country's total installed solar capacity would reach 3,000 GW by 2050.
Transport
This week the U.S. saw the full approval of its charging network across all 50 states under the Inflation Reduction Act. The Transportation Department gave the green light to plans from a last set of 17 states, triggering the release of $1.5 billion in federal funds to all jurisdictions nationwide to install or upgrade chargers along 120,000 km of highway, with a goal of 500,000 EV chargers nationwide.
The industry was further buoyed by promising growth across the Chinese market. In 2022, a quarter of all new cars purchased in China will be an all-electric vehicle or a plug-in hybrid, with an estimated 300 Chinese companies now making EVs. Charging units across the country number around four million, and Tesla now produces more vehicles at its Shanghai factory than anywhere else.
In the UK, truck manufacturer Tevva saw its first 7.5-tonne electric trucks roll off the assembly line. The battery-electric variant offers a range of up to 180 km, while the hydrogen-electric version has an extended range of up to 440 km due to its dual energy technology. Next week will see the launch of the 19-tonne model at a trade show in Germany.
Continuing with electric vehicle news, Volkswagen has signed a Memorandum of Understanding with Belgian company Elia to explore integrating EVs into the power grid. This follows the news, covered in Signals of Change a fortnight ago, that Nissan had approved its first bidirectional charging system in the U.S. Volkswagen will look into incentives for drivers to use their vehicles to stabilize grid systems.
Land and Nature
This week, the Science-based Targets initiative released the world's first standard method for companies in land-intensive sectors to set science-based targets that include land-based emission reductions and removals. For their science-based targets to be approved, companies will need to set near and long-term goals in-keeping with limiting temperature rise to 1.5°C, and commit to zero deforestation by 2025. 22% of global emissions currently come from the Forest, Land and Agriculture (FLAG) sector.
Bayer and Perdue have partnered on a regenerative farming initiative. Perdue's suppliers will now gain access to Bayer's recently launched ForGround platform – a digital marketplace that supports farmers to transition to regenerative practices. The aim is to support Perdue's corn and soy farmers to track their emissions and environmental impact, and set pathways to reduce the greenhouse gas intensity of their crops. The story follows a recent similar announcement by PepsiCo and ADM.
Salesforce also made news by launching its own carbon credits marketplace. Set up as part of the company's Net Zero sustainability initiative, the scheme will invite an initial 90 projects via a number of providers. Carbon credit ratings data will be free to access. The marketplace launches in the U.S. in October and globally in 2023.
The launch comes just as the Taskforce on Nature Markets has published a new study that values nature-based markets at over $7 trillion. The paper, titled Nature in an era of crises, completes the first phase of the Taskforce on Nature Markets' work promoting a more equitable and nature-positive net-zero transition. Nature markets are already booming in sectors like carbon credits and commodities, and in future could be worth almost 9% of the global economy.
Lastly, the Council of Europe (CoE) has called on its 46 member states to recognize the right to a healthy environment as a human right. Last year, the United Nations Human Rights Council for the first time stated that having a clean, healthy and sustainable environment is a human right. Now CoE member states are being encouraged to require businesses to comply with their human rights responsibilities related to the environment.
Built Environment and Heavy Industry
At last week's Global Clean Energy Action Forum, an agreement was reached to stimulate innovation and investment in Carbon Capture, Utilization and Storage (CCUS) in the cement industry. The Clean Energy Ministerial (CEM) and the Global Cement and Concrete Association (GCCA) will work together over the next ten years to ensure the long-term deployment of CCUS via policy and technological development.
Over to steel, where South Korea's POSCO Holdings announced plans to invest $14 billion in technologies to mitigate its environmental impact. The company will build two new electric furnaces by 2027 and introduce new technology at its nine blast furnaces to enable coking coal to be swapped out for cleaner hydrogen.
Meanwhile in Sweden, H2 Green Steel partnered with startup GreenIron H2 to reduce emissions and increase circularity at its steelworks. The startup's hydrogen-based emissions-reduction process will be used to recycle iron residuals and waste from H2 Green Steel's operations. Up to 150,000 tonnes of waste and residual will be collected and recycled every year.
Finally, the UK government has diverted £1.5 billion towards increasing the energy efficiency of up to 130,000 residential properties. Deployed through two existing schemes for local authorities, the initiative targets those most of risk of poor health due to poorly heated homes, aiming to replace inefficient heating systems and reduce energy bills.
Commitments
8 companies joined the SBTi through the science-based target pathway:  
Alphabet Inc. – American tech company
Fagron NV – Belgian healthcare company
Fujian Huajin Industrial Co. Ltd – Chinese textile company
IFS – Swedish software company
Optima Facility, S.L. – Spanish trading company
RISE Research Institutes of Sweden AB – Swedish research institute
SK Inc. – South Korean software company
Sucocítrico Cutrale – Brazilian drinks company
19 companies joined SBTi through the Net Zero Standard pathway: 
American Eagle Outfitters, Inc. – American clothing company
Betterfly – Chilean software company
Bryt Energy – UK-based utility company
Edenred SE – French software company
Essentra – UK-based components supplier
GENUI – German investment company
Great Southern Bank – Australian banks
Heart with Smart Group – UK-based hospitality company
Impressions Services Private Limited – Indian consultancy
KLP – Norwegian pension fund
Menzies Distribution Ltd. – UK-based logistics company
NEW WIDE (VIETNAM) ENTERPRISE CO., LTD. – Vietnamese textile company
PCI Pharma Services – American pharmaceutical company
PROCAFECOL S.A. – Colombian coffee producer
Sodexo Pass International SAS – French hospitality company
Welbilt Halesowen Ltd – UK-based food company
Wilmington plc – UK-based publisher
XP Power – Singaporean electronics company
COWI Holding A/S – Danish holding group
22 companies had their science-based targets approved: 
G. Güldenpfennig GmbH – German textile company
4most – UK-based consultancy
JT Group Limited – UK-based telecommunications company
Trustonic Limited – UK-based tech company
Xtrac Limited – UK-based engineering company
SOLARPACK CORPORACIÓN TECNOLÓGICA S.A.U. – Spanish utility company
OONO CONSTRUCTION CO.,LTD – Japanese construction company
Common Keiso Ltd. – Japanese construction company
ASKON DEMIR CELIK SANAYI TICARET AS – Turkish metals company
KOKUBO-HD CO., LTD. – Japanese manufacturing company
MITSUBOSHI KEITO Co.,Ltd. – Japanese textiles company
Federal Realty Investment Trust – American investment company
NITTON93 NORGE AS – Norwegian trading company
Winkler Partners – Taiwanese law firm
Bonduelle Group – French food company
Kennedys Law LLP – UK-based law firm
Silentnight Group – UK-based mattress manufacturer
Benesse Corporation Co., Ltd. – Japanese holding company
Abbott – American healthcare company
Raiffeisen Bank International AG – Austrian bank
EV Private Equity – Norwegian investment company
Fubon Financial Holding Co., Ltd. – Taiwanese holding company
Total companies committed to SBTi: 3,782 (1,979 committed, 1,803 approved)
Webinars & Events:
The Economist 2nd Annual Sustainability Week: 3-6 October (use WMBC/S15 for discount)
Chatham House: Climate Change 2022: 4-5 October (use CLIMATEWMB25 for in-person discount / CLIMATEWMB22 for complimentary virtual access)
Climate Catalyst: the role of business in restoring peatlands: 12 October
CLG Green Growth Summit: 10 October
WBCSD Council Meeting Tokyo 2022: 25-28 October
FT Moral Money Summit Americas: 26-27 October
The B Team: Europe's Energy Earthshot: 26-28 October
COP27: 6-18 November
COP15: 5-17 December
Coalition jobs: 
Various posts at We Mean Business Coalition
Various posts at BSR
Various posts at CDP
Various posts at Ceres
Various posts at CLG Europe (CISL)
Various posts at Climate Group
Various posts at WBCSD
Various posts at SBTi