Net Zero Transition – November Signals of Change
We Mean Business Coalition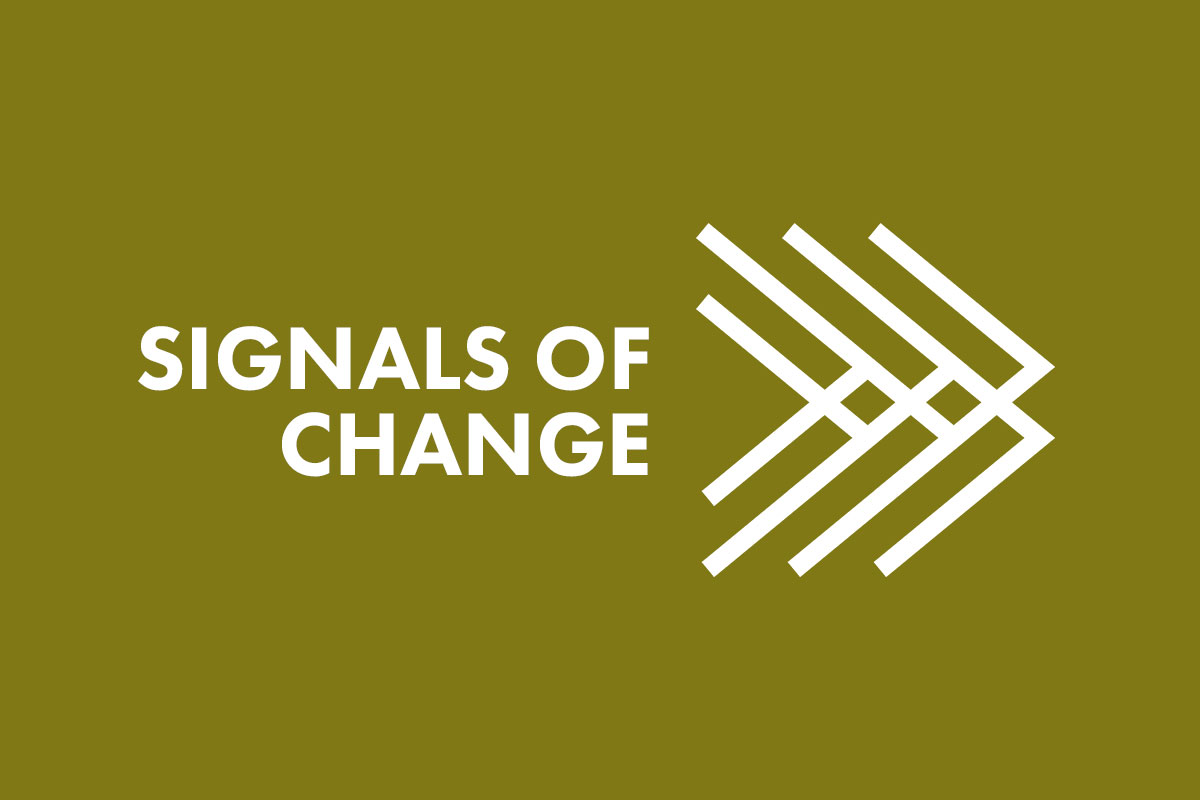 Here are just some of the signals of change from the past month across transport, energy, industry, land use and the whole economy, demonstrating the transition to a resilient and inclusive net-zero future is accelerating.
Net-Zero Economy  
In Germany, Olaf Scholz will head a three-party coalition with broad plans for Germany's transition to a green economy, with climate protection forming a large part of the coalition deal. Israel and Jordan signed an agreement to work together to meet the challenges of climate change, mediated by the United Arab Emirates and the US. US President Joe Biden signed into law the $1 trillion infrastructure reform bill after weeks of debate. Indonesia has introduced new rules on carbon trading to set up a market mechanism to help achieve the country's emission reduction targets by 2030. The number of companies setting 1.5°C-aligned science-based targets has now surpassed 1,000, the Science Based Targets initiative (SBTi) and the United Nations Global Compact announced at COP26. The companies collectively represent over $23 trillion in market capitalization, span 53 sectors over 60 countries and have more than 32 million employees. India's Prime Minister Narendra Modi made a series of climate pledges, including reaching net-zero emissions by 2070. The US and the European Union, the two largest natural gas consumers, launched the Global Methane Pledge. The SME Climate Hub launched a new suite of tools. The investment case for high-emitting infrastructure is rapidly collapsing, according to Systemiq's Paris Effect – COP26 edition report. Fourteen governments declared support for a Just Transition through green growth. The World Economic Forum and the US Department of State launched the First Movers Coalition. And WBCSD has launched its Business Manifesto for Climate Recovery. And Kazakhstan announced it aims to achieve carbon neutrality by 2060, expanding the share of renewables to 83% and halting heat generation from coal after 2050.  
Net-Zero Energy 
Nigeria has become the first major developing country to commit to set annual carbon budgets to plot its path to cutting emissions to net zero. Australia and Germany plan to spend around $90 million to fund hydrogen projects as part of a joint push to speed up development of the clean fuel to help cut carbon emissions. Portugal shut down its last remaining coal plant over the weekend, ending the use of the polluting material for electricity generation and becoming the fourth country in the European Union to do so. Scottish Prime Minister Nicola Sturgeon announced the Cambo oilfield should not go ahead. Indian regulators have closed 6 of the 11 coal-fired power plants within a 300km radius of New Delhi, due to smog. The Beyond Oil and Gas Alliance (BOGA), an international alliance of national governments committed to phasing out the production of oil and gas, added six full members at COP26. More than 40 countries, including Canada, Poland, Ukraine and Vietnam, have agreed to end all investment in new coal power generation domestically and internationally, and phase out all coal power in major economies in the 2030s and 2040s for the rest of the world. Race to Zero announced a breakthrough ambition achieved in the power sector on the demand side. Over 20% of major companies by revenue have now committed to sourcing 100% renewable electricity through Climate Group's RE100. 
Net-Zero Transport 
Rolls-Royce's battery-powered plane reached a top speed of 387 miles per hour in tests, which may make it the world's fastest all-electric vehicle. Swedish airline Braathens Regional Airlines (BRA) AB has committed to Science Based Targets initiative's (SBTi) Net-Zero Standard with SBTi, while French automobile and components maker Le Belier has committed to set a science-based target. Engineering group Johnson Matthey is planning a £50 million hydrogen fuel cell gigafactory that would build components for a new generation of vehicles. Rivian Automotive, an electric vehicle start-up that only floated on the New York stock market a week ago, was already worth more than Volkswagen. At COP26, over 100 national governments, cities, states and major businesses have now signed the Glasgow Declaration on Zero-Emission Cars and Vans to end the sale of internal combustion engines by 2035 in leading markets and 2040 worldwide. The companies include Ford, Mercedes-Benz, General Motors and Volvo. The UK COP26 Presidency highlighted a "critical mass of support" driving the transition to zero-emission vehicles. This includes collective commitments to working towards 100% of all vehicle sales being zero emission by 2040 or earlier from markets representing 2 billion people, and automakers representing more than a quarter of car sales globally.   
Net-Zero Built Environment & Heavy Industry   
New homes and buildings in England will be required by law to install electric vehicle charging points from next year, the UK prime minister has announced. An analysis from BDO found in the last financial year, China generated 81 percent of all new carbon capture patents registered in the last financial year, making it by the far world's largest producer of new carbon capture technologies. Design company Arup has committed to undertaking whole lifecycle carbon assessments for all its buildings projects – new and retrofit – from next year, and announced it will not be taking on any new energy commissions involving the extraction, refinement, or transportation of hydrocarbon-based fuels. Land Securities, which owns the Bluewater shopping centre in Kent as well as the Piccadilly Lights in central London, will spend £135 million towards environmentally friendly replacements in their buildings to stay in line with government targets. At COP26, the Race to Zero campaign announced a breakthrough in the real estate sector, with US$1.2 trillion in real estate assets under management now committed to halving emissions by 2030, along with 20% of architects and engineers. Swedish steelmaker Ovako AB, Heraeus Precious Metals and Macrotech Developers Limited and Indian real estate company have joined the Business Ambition for 1.5ºC. 
 Net-Zero Land and Nature 
Bolivian food and drinks company Embotelladoras Bolivianas Unidas S.A. has committed to the SBTi's new Net-Zero Standard, along with Pakistani textiles company Bari Textile Mills Pvt. Limited. and Bangladeshi textiles company ERI. Tel Aviv-based start-up Imagindairy, which aims to produce milk identical to cow's milk but with fungi or other plant microorganisms to replace the cow, raised a record $13m (£9.7m) in seed funding from investors. The UK and 44 other governments have pledged more than £3bn to make farming in the developing world greener and more resilient to climate change and to help protect valuable land from agricultural development. A host of companies took to the stage at COP26 to highlight ambition and action on halting and reversing the decline of nature by 2030. This included luxury fashion brand Burberry, which announced its biodiversity strategy to support global conservation efforts. It also included Amazon, which announced it has helped to mobilize US$1 billion to protect the world's tropical rainforests, as part of the LEAF Coalition – an ambitious public-private initiative to halt deforestation by financing large scale tropical forest protection. Amazon announced that it has helped to mobilize US$1 billion to protect the world's tropical rainforests, as part of the LEAF Coalition. More than 100 world leaders have committed to ending and reversing deforestation by 2030, including Brazil, Russia, Canada, Colombia and Indonesia.  
Net-Zero Finance   
A new body to develop a global standard for corporate sustainability disclosures, the International Sustainability Standards Board (ISSB), was launched at COP26 by the foundation that oversees the International Accounting Standards Board. The amount of private capital now committed to transforming to a net-zero economy through the Glasgow Financial Alliance for Net Zero (GFANZ) surged to reach a total of US$130 trillion. US President Joe Biden announced plans to provide US$3 billion per year in US climate finance to help vulnerable nations adapt to the growing impacts of climate change. Japanese Prime Minister Fumio Kishida pledged up to $10 billion in additional climate finance for developing countries. Scottish First Minister Nicola Sturgeon has pledged a £1 million fund to help developing countries deal with "loss and damage" from climate change, such as floods and wildfires. The Science Based Target initiative (SBTi) has released new guidance to enable the wider adoption of science-based targets by private equity investors, in partnership with Anthesis and supported by the UN PRI and signatories of Initiative Climate International (ICi).