Net zero transition – the latest signals of change (03.02.23)
We Mean Business Coalition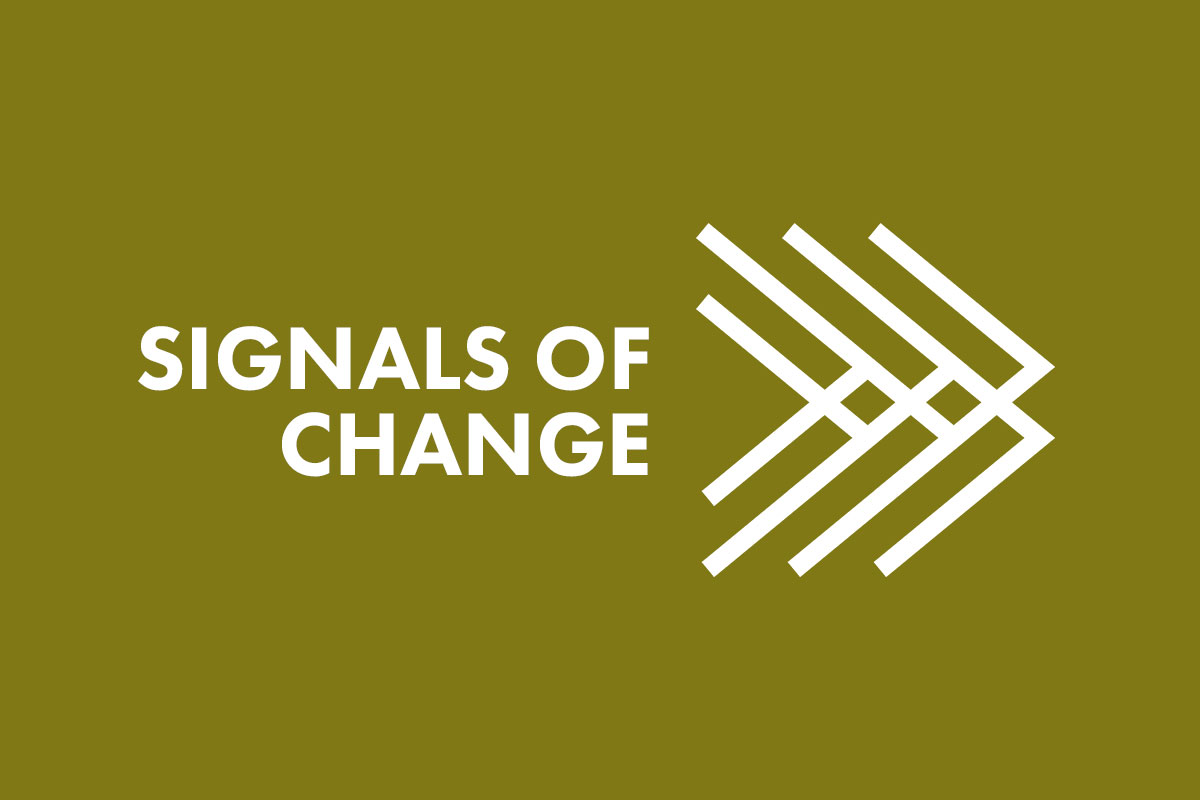 Here are the latest Signals of Change, demonstrating the transition to a resilient and inclusive net zero economy.

Net Zero Economy 
European Commission President Ursula von der Leyen officially presented the EU's new Green Deal Industrial Plan this week, in an effort by the bloc to keep up with a worldwide race in subsidy schemes for green industries. The Commission aims to propose a Net Zero Industry Act by mid-March, which is set to include targets for 2030 and will "focus on the key technologies for the shift to net zero". Von der Leyen also spoke of how the proposed law will "speed up permitting", "incentivise multi-country projects", and help with "cutting red tape". 
Meanwhile, Danske Bank pledged to end its financing of fossil fuels in a position statement published alongside its climate transition action plan. Denmark's largest bank stated that it will curtail "refinancing or new long-term financing to oil and gas exploration and production companies that do not set a credible transition plan in line with the Paris Agreement." The bank has submitted its emissions reduction goals to the Science-Based Targets initiative (SBTi) for approval. 
In the UK, a new report from the Energy and Climate Intelligence Unit estimates the value of green business to the country's economy at over £70 billion. The report said businesses focused on the net zero economy – including renewable energy, efficient building technologies and low-emission vehicles – are mainly boosting the economy outside the capital, London.  
And in the US, telecoms giant T-Mobile has had its net zero target across Scopes 1,2 and 3 approved by SBTi. The company has also signed on to The Climate Pledge, with the aim of reducing its emissions by 90% by 2040 from a 2020 baseline. In doing so it joins almost 400 other companies committed to reaching net zero ten years ahead of the deadline set by the Paris climate accord. 
Energy 
RE100's new Annual Disclosure Report showed that companies have continued on their transition pathways to clean energy, despite the past year's energy market challenges. RE100's member firms reported consuming 49% renewable electricity on average in 2021 – a 4% increase on 2020 levels. Meanwhile, Amazon announced that it procured 8.3 GW of wind and solar power in 2022, which the company says is a new record for clean power purchased by a single company in one year, as it aims to drive its stores, data centers and fulfilment centers entirely by renewables by 2025. Amazon's absolute emissions did rise, however.
In the US, South Korean solar manufacturer Qcells has entered into a partnership with Microsoft to accelerate the roll-out of 2.5 GW of solar energy projects. It will work with Microsoft to develop new solar projects and provide panels, engineering, and procurement and construction services to selected projects that the tech giant has contracted through power purchase agreements. 
There was more solar power news from Nigeria, where a 10 MW solar plant first tendered in 2020 began operation this week. The $15 million Kano state plant run by Haske Solar Company is the first grid-connected solar facility in the country. 
And in Australia, the investment arm of Ingka Group – owner of 370 IKEA stores worldwide – has bought into the first stage of the planned $1.4 billion, 756 MW wind project in Victoria state, which will enable it to claim up to 15% of the power produced. This is the group's first significant move into utility-scale renewable energy in Australia, as it seeks to secure long-term access to renewable energy, with a targeted total investment of €6.5 billion in renewables by 2030. 
Transport 
In the Philippines, telecoms company Globe has partnered with Global Electric Transportation (GET) to reduce its fleet emissions by launching electric-powered shuttles for employees. The initiative, using GET's 30-seater Comet buses, will contribute to reducing air pollution, as well as helping Globe halve its emissions by 2030. The company has submitted its net zero targets to SBTi for approval. 
To Germany, and a beacon of optimism for car industry workers worried the move to EVs could leave them without jobs. Auto supplier ZF Friedrichshafen and semiconductor maker Wolfspeed have signed a $3 billion deal to produce chips for electric vehicles (EVs) in Saarland, the country's historic car industry hub. The project, which will see a former coal-fired power plant converted into the world's largest factory for silicon carbide semiconductors, is expected to create 600 new jobs.  
EV fleet and battery storage firm Zenobē has opened a new innovation hub in the UK. The site, which features a 100 KW battery storage asset made from refurbished EV batteries, will allow Zenobē to gauge how innovations such as vehicle-to-grid cope with real-world conditions. The company will trial different models of charger to provide fleet operators with insights into how best to manage the switch to zero emissions vehicles. 
And lastly, in a move aimed at accelerating the mass adoption of electric vehicles, Netflix announced that it will partner with GM to feature more EV models in its shows. The initiative, which will also include EVs from other automakers, intends to expose people to EVs via TV and film in a natural way. The partnership is due to be publicly promoted in an ad during this month's Superbowl, which features Will Ferrell reprising a role that sent GM's EV ad viral in 2021. 
Land and Nature 
First to Brazil, where Dutch bank Rabobank and impact investment fund AGRI3 have launched an initiative to provide financing to cattle farmers to restore degraded pasturelands and protect and restore critical forest ecosystems. The Renova Pasto initiative will provide cattle farmers in the Cerrado and Amazon regions of Brazil with ten-year loans to sustainably renovate degraded pastureland, offer farmers technical assistance on sustainable agriculture and forest conservation. 
Consumer goods company Beiersdorf – owner of brands including Nivea – has expanded a partnership with WWF in Indonesia, aiming to halt deforestation in Borneo and certify 200 smallholders as sustainable palm oil producers. WWF said the partnership combines "transformative corporate leadership with local nature conservation." 
In farming, Dutch poultry company Kipster is expanding its sustainable production methods to international markets. Since 2017, the company has produced its eggs from chickens fed on food that would otherwise be wasted by humans, as well as deploying solar panels on its facilities' roofs. Having successfully licensed its system to Kroger in the US last year, the company expects to bring producers in three other countries on board in 2023. 
In the UK, frozen food company McCain has confirmed a further £35 million investment in its supply chain, as it seeks to bolster its regenerative farming initiatives. British supermarket giant Tesco also shared plans to trial eight low carbon alternatives to fertilizers across 1,300 hectares of its field vegetable suppliers' farmland, in a move to reduce its farmers' costs and emissions. 
Built Environment and Heavy Industry 
Companies ABB E-mobility, H2 Green Steel and Meva Energy are the first three to receive investment from the Just Climate fund for industrial decarbonization. Founded by former US Vice-President Al Gore, the fund targets catalytic climate solutions across sectors including heavy industry and the built environment. 
In the US, Boston Steel has received a $120 million investment from ArcelorMittal to expand its green steel production. The financial package is the biggest single investment made to date by steel major ArcelorMittal's carbon innovation fund. Boston Steel uses renewable electricity instead of coal to produce its steel and uses some recycled waste materials in the process. 
Green cement has also seen a boost this week with the news that Sublime Systems, a company spun out of the Massachusetts Institute of Technology, raised $40 million in a funding round led by Lowercarbon Capital. Sublime has developed a low-carbon alternative to the most fossil fuel-intensive parts of the cement-making process. The news was echoed by further positive progress in Europe, where VM Matériaux will be the first distributor in France to offer Hoffmann Green's low-carbon cement to building professionals and the general public. 
Finally, the world's largest brick producer, Wienerberger, is reaping the benefits of its decision to install an industrial-scale heat pump at its brickworks in Austria – and is now installing similar pumps at foundries elsewhere. Other companies are following suit in response to high gas prices, as the interest in heat pumps for manufacturing gains traction across Europe. 
Company Commitments 
Total number of companies committed to RE100: 397 
Total number of companies committed to EP100: 126 
Total number of companies committed to EV100: 127 
Total number of companies committed to SBTi: 4,502 (2,284 committed, 2,218 approved) 
Total number of companies committed to SME Climate Hub: 5,390 
Total number of companies committed to The Climate Pledge: 380 
Webinars & Events 
The Economist – Sustainability Week Asia: February 7-9 
Coalition Jobs 
Digital Engagement Manager at We Mean Busines Coalition
Various posts at BSR 
SBTi Transport Lead at CDP 
Various posts at Ceres 
Various posts at CLG Europe (CISL) 
Various posts at Climate Group 
Various posts at WBCSD 
Various posts at SBTi