Net zero transition – the latest signals of change (09.12.22)
We Mean Business Coalition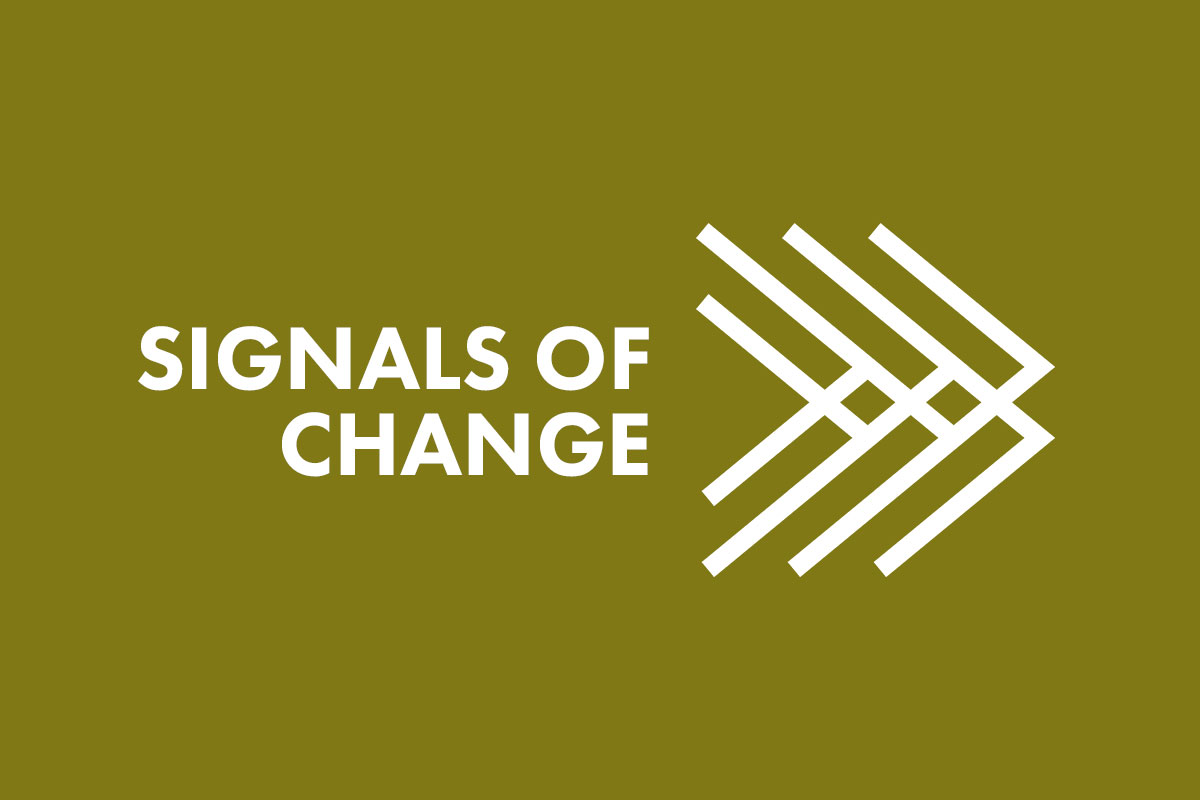 Here are the latest Signals of Change, demonstrating the transition to a resilient and inclusive net zero economy.
Land and Nature  
With the UN Convention on Biodiversity COP15 Summit finally getting underway in Montreal, nature is at the top of the agenda. To coincide with the COP, McKinsey have published a new report showing that business can generate $700 billion in annual benefits by investing in nature. The report 'Nature in the Balance', reiterates that economic activity fundamentally depends on natural capital, and echoes CDP's assertion that businesses measuring and reporting their environmental impact is the first vital step. 
Meanwhile, businesses and investors have emphasized the need for clarity on nature policy from governments at COP15 in order to accelerate their efforts. "We want to see a framework that's really providing clear targets, clear definitions to enable action to be taken. And helping to then build up a pipeline of nature-positive projects and investments," said Tamsin Ballard, Climate & Environment Director at the Principles for Responsible Investment network of investors. This follows a call in October from over 300 companies for mandatory nature reporting.  
A positive signal came from the EU, where legislators agreed to pass a new law to guarantee that products sold within the 27-country bloc are not linked to deforestation or forest degradation. The new law will require all companies to issue a due diligence statement in order to sell products like coffee, cocoa and wood, with those linked to deforestation banned from import and export into the EU. Companies will have to verify compliance with the country of production's laws, including the rights of Indigenous Peoples. 
And for an example of a company investing in nature within and beyond the value chain, see whiskey brand Maker's Mark. The company, owned by Beam Suntory, depends on white oak trees to make the barrels in which to age the more than 20 million bottles of bourbon it produces each year. Working in partnership with others, the distiller established the White Oak Tree Improvement Repository to ensure the long-term sustainability of the species. Maker's Mark also invests in nature beyond its value chain by maintaining a nature preserve, a water sanctuary and a pollinator garden. 
Net Zero Economy 
The EU has proposed new measures to reduce packaging waste, on a per-capita basis by 15% by 2040, against a 2018 baseline. Manufacturers will be subject to new requirements on recyclability, recycled content, and phasing out unnecessary and hard-to-recycle items. Meanwhile, PepsiCo has pledged to house at least 20% of its drinks in reusable packaging by 2030, doubling its previous target. It builds on the company's existing pledge to reduce the amount of virgin plastic per serving of beverage by 2030. 
At a ceremony held in Boston, USA, the Earthshot Prize – the fund set up by the UK's Prince of Wales in 2020 to disburse £50 million to climate and nature innovations – announced this year's winners. They included British startup Notpla, whose biodegradable packaging has already won support from large players such as Unilever. Other winners came from Kenya, India, Australia and Oman. 
Google has launched its accelerator for climate tech startups in Europe. Having supported 22 North American innovators already, the program is now open for founders from both continents until January. 
Also arriving in Europe this week is Apple's self-repair service for phones and laptops. First launched in the US last year, the scheme will offer customers access to more than 200 parts and tools, as well as repair manuals that can help fix some Macbooks and iPhone models. It follows right-to-repair regulation brought in by regulators in the US and Europe to help tackle e-waste and encourage more sustainable use of electronics. 
Energy 
A strong signal of change came from the International Energy Agency (IEA) this week, in a report showing that growth in renewable power capacity is set to double by 2027, adding as much power in the next five years as it did in the past two decades. "This is a clear example of how the current energy crisis can be a historic turning point toward a cleaner and more secure energy system," said IEA Executive Director, Fatih Birol. A new $1.1 billion investment by the UAE's AMEA Power in wind and solar projects in Egypt was just one example of the rapid rise in renewables. 
This was echoed in India, where the government unveiled a $30 million plan to build transmission lines to connect renewable generation, as it aims to triple its clean-power capacity to 500 GW by 2030. The transmission plan includes building transformers and high voltage lines to carry power long distances, as well as laying submarine cables to ship electricity from offshore wind projects. 
In the US, the country's first floating offshore wind auction attracted $757 million in winning bids from mostly European companies, including Norway's Equinor, part of Denmark's Copenhagen Infrastructure Partners, and Germany's RWE AG. The combined lease areas have the potential to generate 4.5 GW of energy, enough for 1.5 million homes. Norway is planning to follow suit by making its first awards in an offshore wind power tender by mid-2023. 
In Italy, utility company Enel has begun work to increase the size of its 3Sun solar panel factory. Co-funded by the EU, the development will see the factory become fifteen times its current size, create 1,000 green jobs, and become the largest producer of high performance bifacial solar panels by 2024. These double-sided panels are able to capture sunlight on two surfaces and convert 30% of the sunlight that hits it into power, compared with an average efficiency of around 20%. 
And in the UK, though coming alongside less welcome news concerning coal and gas, the government indicated it will reverse a de facto ban on new onshore wind farms and its proposed restrictions on solar farms. Frank Elsworth, Head of UK Onshore Development at Vattenfall, said the proposed reforms would "send a very positive signal." 
Transport 
In Europe, Deutsche Post DHL Group signed a Memorandum of Understanding with Ford's B2B arm to procure 2,000 electric vans over the next year. Charging infrastructure and efficiency-saving software are also thrown into the deal. The new vans will join the existing 27,000 EVs operated by the delivery firm throughout Europe, contributing to its goal of 60% EVs in its fleet by 2030. Deutsche Post DHL Group has also made electrification progress in North America, and will receive the first deliveries of vans from General Motors' EV arm Brightdrop in Canada next year. 
Though green hydrogen is considered by many manufacturers to be the solution to decarbonizing long-distance road freight, a new development means the future of medium to heavy-duty EVs is looking brighter. Tesla has delivered the first instalment of 100 electric Semi trucks purchased by PepsiCo, which the manufacturer claims can manage 500 miles without recharging, pulling a capacity of 37 metric tons each. Tesla is aiming to provide a 1 MW megacharger network for its trucks, which can replenish 70% of their range in 30 minutes. 
German automaker Volkswagen has shared insights on its journey from climate laggard to sustainability advocate this week. Following 2015's 'Dieselgate' scandal, the company took the opportunity to transform its business and governance, establishing a Sustainability Council – set to complete work at the end of this year – to guide its transition. VW has also been engaging with policymakers, supporting the ban on internal combustion engines in the EU by 2035, and this week calling for South Africa to accelerate its grid decarbonization to boost EV adoption. 
Built Environment and Heavy Industry 
Staying with automotives, Bain & Company have released new research suggesting that the European auto industry could slash emissions and rapidly reduce its exposure to resource security risks by embracing recycled materials and circular business models. Recycled material use in new cars could more than double from 23% to 59% by 2040, which would cut emissions by 66%. Renault's 'Refactory', an existing factory that is being transformed to house circular economy activities, is one initiative showing the way forward. 
In Australia, South Korean steel producer Posco Group will invest $40 billion (USD) in green steel by 2040. Posco plans to use green hydrogen to produce hot briquetted iron, a raw material from iron ore processing, and then apply its own hydrogen-reducing steel technology to create a semi-finished steel product. 
Lastly, another green steel announcement came in Oman, where Jindal Shadeed Group, part of the OP Jindal Group, has proposed a $3 billion green steel plant to produce high-strength products for customers in the Middle East, Europe and Japan. The plant could be completed by 2026 and produce up to 5 million tons of steel a year. As well as local supply, the company will export to auto, wind turbine and consumer goods industries. 
Commitments 
2 companies committed to RE100:  
Interplex – Singaporean electrical component manufacturer 
TDK Corporation – Japanese electrical component manufacturer  
1 company committed to EP100: 
Ansell – Australian healthcare equipment manufacturer 
Total number of companies committed to RE100: 393
Total number of companies committed to EP100: 126
Total number of companies committed to EV100: 127 
Total number of companies committed to EV100+: 5 
Total number of companies committed to SteelZero: 29 
Total number of companies committed to ConcreteZero: 20 
Total number of companies committed to the SME Climate Hub: 5,338 
Total companies committed to the Science Based Targets initiative: 4,151 (2,132 committed, 2,019 approved) 
Webinars & Events

COP15: December 5-17

BSR: State of Play of European Sustainability Reporting Regulation Discussion: December 15 

UNEP FI Sustainable Investment Forum Europe 2023: March 28 
Coalition Jobs

Various posts at BSR 
Various posts at CDP 
Various posts at Ceres 
Various posts at CLG Europe (CISL) 
Various posts at Climate Group 
Various posts at WBCSD 
Various posts at SBTi