Net zero transition – the latest signals of change (13.01.23)
We Mean Business Coalition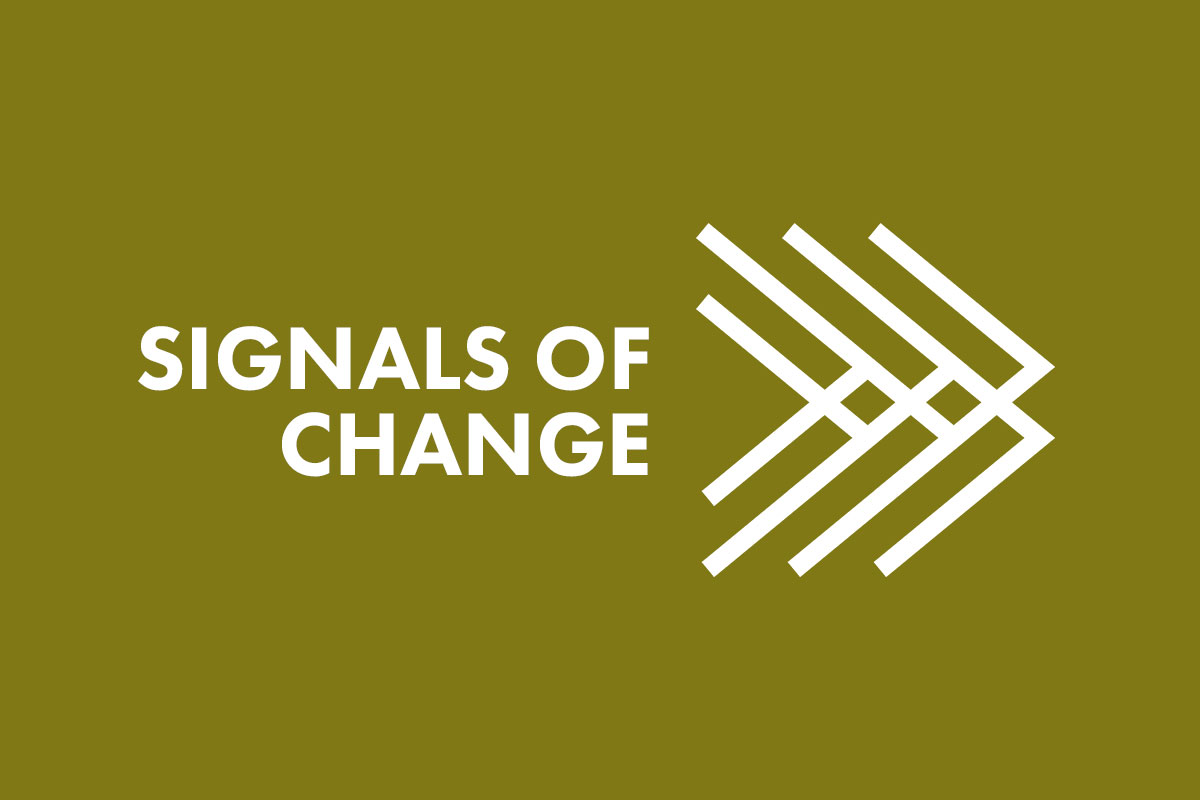 Here are the latest Signals of Change, demonstrating the transition to a resilient and inclusive net zero economy.

Net Zero Economy 
In the UK, a major review of the government's net zero plans published today calls for more consistent and ambitious policies. The review identifies 25 actions the UK can take in the next two years to reap the economic benefits of the transition. These include legislating to phase out gas boilers sooner and scrapping planning rules for solar panels. It comes in the same week that outgoing High Level Champion for the UK's COP26 Presidency, Nigel Topping, told the media that he believes the world can reach net zero by 2040, if governments set more stretching goals and make bold policy decisions. 
Meanwhile, a new report from Arup and Oxford Economics has estimated that the value of green industries to the global economy by 2050 could be over $10 trillion. The combined impact of electric vehicle (EV) production, renewable power generation and clean energy equipment manufacturing, alongside other areas, could make up 5% of projected GDP. Failure to act with the requisite urgency would cause huge ructions in the economy, the report said, with the cost of weather-related interruptions to economic activity having already reached $233 billion. 
Elsewhere, funding for the net zero transition received a boost this week, as Goldman Sachs Asset Management declared that it has raised $1.6 billion for its first private equity fund focused on companies creating climate and environmental solutions. The fund, launched in 2021, provides growth capital to companies active in clean energy, sustainable transport, sustainable food and agriculture, and other sustainable solutions. 
Energy 
In green energy news, three of China's largest solar panel manufacturers are ramping up production, as the high material costs of the past year have dropped rapidly in recent months. The prices of 'wafers' — the ultra-thin polysilicon squares that are pieced together to make panels fell by more than 20% in the last week alone, causing module manufacturers to bump up their January production forecasts. 
Korean firm Qcells, a unit of Hanwha Solutions, has also given a strong signal of intent through a plan to invest more than $2.5 billion to build solar factories in Georgia, US in what it says is the largest solar investment in American history. Biden's national climate adviser, Ali Zaidi, said the US is on track to more than quadruple the output of solar panels by 2024 to 33.5 GW. "That's enough to enable about 5 million homes to switch to clean solar energy each year," Zaidi said. 
Staying in the US, companies including Google, Ford and GM have partnered on a new initiative – the Virtual Power Plant Partnership (VP3) – to reduce loads on electricity grids when supply is short. Hosted by RMI,  the initiative will establish standards and advocate for supportive policy for virtual power plants. Virtual power plants (VPPs) pool decentralized energy resources, like EVs or electric heaters controlled by smart thermostats, to react to electricity shortages. RMI estimates that by 2030, VPPs could reduce US peak demand by 60 gigawatts, the average consumption of 50 million households. 
The city of Pune in India, meanwhile, has seen the unveiling of a new plan to turn its waste into green hydrogen. Pune Municipal Corporation has partnered with The Green Billions on a facility that will tackle the twin problems of waste management and carbon emissions. India has a goal to increase the share of non-fossil fuels in the country's energy mix to 40% by 2030. 
Transport 
Battery and EV company Zenobē has teamed up with Brazilian bus manufacturer Marcopolo to share expertise in fleet electrification and smart charging software. Under the partnership, initially running for one year, Zenobē's smart-charging software will be used to provide Marcopolo and its subsidiaries with data and analysis on the operation and optimization of their EV fleets in the US, Australia and other markets. 
In the US, New York is set to replace nearly 1,000 fossil fuel-powered vehicles in its fleet with electric vehicles and roll out new charging points. The move is set to cut carbon emissions, reduce fuel costs and improve air quality in the city.
German carmaker Mercedes-Benz has unveiled plans for a network of 2,500 high-powered chargers across the US to be built by 2027. Aiming to emulate Tesla, Mercedes will operate the fast chargers – distributed across 400 stations – under its own brand. Owners of the company's cars will have preferential access, although the network will be open to EVs from other manufacturers. 
And in Turkey, Ford is due to partner with LG on plans for a new battery plant. A memorandum of understanding will be signed in the coming weeks for the building of a facility in Turkey to open as soon as 2025, with an annual capacity of 30 to 45 GWh, though neither company has yet confirmed any details.  
Land and Nature 
Firstly, here at We Mean Business Coalition we have just released a survey with Conservation International, revealing that 9 in 10 of more than 500 business leaders surveyed view carbon credits as a crucial part of decarbonization plans. Taking a 'yes and' approach, the majority of companies in the survey showed that companies are committed to accelerating emissions cuts within the supply chain while also looking to investments in nature beyond the value chain to offset residual emissions.  
In an innovation to deliver more end product from the same amount of land and resources, a UK startup is disrupting the flour industry with its flour-from-fiber using agricultural waste such as grain husks and shells. Cambridge-based company Supplant has been refining its flour and sugar from waste resources since 2017 and has raised $22 million from investors. With the firm's sugar-from-fiber already proving a hit in the US, Supplant's flour will also launch there later this year. 
In Argentina, soybean producers and traders are looking to establish traceability schemes to ensure that produce comes exclusively from deforestation-free fields. The efforts come as Argentina and other major agricultural producing nations in South America respond to fresh demands for traceability from Europe, one of their key export markets, as the EU plans to introduce regulations to ensure that no product sold into the bloc comes from deforested land. 
Built Environment and Heavy Industry 
Farm equipment manufacturer Deere & Co has showcased a new electric excavator that will reduce emissions from heavy industries. It comes as other large machinery companies like Caterpillar Inc. are improving their offerings of fully electric equipment. Deere & Co also unveiled its new "ExactShot" technology, that uses a sensor to know when an individual seed is planted and immediately sprays the exact amount of fertilizer needed directly on it, potentially saving more than 93 million gallons of starter fertilizer per year. 
In built environment news, UK property company Grosvenor has reported that 20% of its suppliers have submitted science-based targets since taking part in the firm's mentoring scheme. Grosvenor was the first in the European property sector to sign up for SBTI's net zero standard, requiring it to reduce emissions by 90% across all scopes by 2040. The firm then provided suppliers with workshops and one-on-one meetings to assist with target-setting for emissions reduction. Grosvenor estimates that the delivery of the 27 suppliers' targets will abate around 55,000 tons of CO2 by 2030. 
Staying in the UK, a new research facility at the University of Salford named Energy House 2.0 will research new ways of powering, heating and insulating homes. Two homes have already been constructed inside the facility, one by Bellway Homes and the other by Barratt Developments in partnership with construction solutions manufacturer Saint-Gobain, to test low-carbon innovations including a prototype shower that recovers heat from wastewater.
In neighboring Ireland, building giant Kingspan launched its new insulation panels that can reduce embodied carbon in the production stage by more than 40%. The new 'QuadCore' panels also contribute to improved thermal efficiency over a building's life cycle. The company has SBTi-approved targets to reduce its operational emissions by 90% by 2030. 
Lastly to Norway, where cement company Heidelberg has received the backing of the German government for its carbon capture and use plans. Germany's economy minister Robert Habeck visited the company's plant in Brevik at the start of the year, marking a softening in the country's position on carbon capture. The Norwegian plant is meant to serve as a global blueprint, eventually capturing 400,000 tonnes of CO2 – half its emissions – per year.
 
Commitments 
16 companies committed to setting science-based targets through SBTi:  
Asian Power Devices Inc. – Taiwanese electrical equipment company 
Beaulieu International Group – Belgian building company 
Carpenters Holdings Limited – UK-based law firm 
Envases Europe – Danish packaging company 
Groupe Barbier – French packaging company 
JP/Politikens Hus A/S – Danish media company 
Lindab International AB – Swedish building company 
Ningbo Great Group Co.,Ltd. – Chinese auto component manufacturer 
Polygon Group AB – Swedish property company 
Primient – US-based food company 
Rengo Co., Ltd. – Japanese paper company 
Suzhou Dongshan Precision Manufacturing Co., Ltd. – Chinese hardware company 
TAKENAKA CORPORATION – Japanese construction company 
Talodyn Networks Private Limited – Indian professional services company 
Virtusa Corporation – US-based software company 
Zott SE & Co. KG – German dairy company 
43 companies had their science-based targets approved by SBTi: 
AGC Inc. – Japanese glass manufacturer 
Almax Co.,Ltd – Japanese component company 
Anxi Changxin Mining Machinery Parts Manufacturing Co., Ltd – Chinese mining company 
Autoneum Holding Ltd – Swiss auto component company 
Aviva plc – UK-based insurance company 
BLB CORPORATION – South Korean construction company 
bpostgroup – Belgian logistics company 
Byggmax Group AB – Swedish retailer 
Consilient Health – UK-based pharmaceutical company 
COSCO SHIPPING LOGISTICS(CHONGQING) CO.,LTD – Chinese shipping company 
Cristal Union – French food company 
Dell Technologies – US-based electronics manufacturer 
Ellerhold Oldenburg GmbH – German packaging company 
Eltel AB – Swedish telecoms company 
Fazer Group – Finnish food company 
Gina Tricot – Swedish retailer 
Guava Amenities Pte Ltd – Singaporean leisure company 
GUJARAT TECHNOCASTINGS PVT. LTD – Indian steel company 
Heba Fastighets AB – Swedish real estate company 
Hemnet AB – Swedish software company 
HL Display AB – Swedish retailer 
InfoVision Electronics (Kunshan) Co., Ltd. – Chinese tech company 
Mavi Giyim Sanayi ve Ticaret A.Ş. – Turkish retailer 
Nominet UK – UK-based telecoms company 
NTT Urban Solutions, Inc. – Japanese real estate company 
NX Filtration – Dutch water treatment company 
Olle Nyberg Chark AB – Swedish food company 
Polivouga – Indústria de Plásticos, S.A – Portuguese chemical company 
Saab AB – Swedish aerospace and defense company 
Schweizerische Bundesbahnen SBB – Swiss trainline 
Shiseido Company Limited – Japanese cosmetic company 
Simarco International Limited – UK-based logistics company 
Sodiaal Union – French food company 
Staycold Export Ltd – UK-based exporter 
Storebrand ASA – Norwegian insurance company 
Teamwork – Irish software company 
Teva Pharmaceutical Industries Ltd. – Israeli pharmaceutical company 
The Straits Network Limited – Hong Kong-based professional services company 
TOYOBO CO., LTD. – Japanese chemical company 
TWE Group – German textile company 
USIMECA USINAGEM INDUSTRIAL – Brazilian mining company 
Vistry Group PLC – UK-based construction company 
WSAudiology – Danish healthcare equipment manufacturer 
Total number of companies committed to RE100: 397 
Total number of companies committed to EP100: 126 
Total number of companies committed to EV100: 127 
Total number of companies committed to SBTi: 4,419 (2,240 committed, 2,179 approved) 
Total number of companies committed to SME Climate Hub: 5,390 
Total number of companies committed to The Climate Pledge: 380 
Webinars & Events 
World Economic Forum Annual Meeting: January 16-20 
CLG Europe: Lessons from a crisis – How to achieve a climate neutral, energy secure and prosperous transition for Europe and the business sector: January 25 
ENGAGE 2023: The Sustainability Reporting and Communications Sessions: January 25 
Coalition Jobs 
Assistant, Operations at WMBC 
Various posts at BSR 
Various posts at CDP 
Various posts at Ceres 
Various posts at CLG Europe (CISL) 
Various posts at Climate Group 
Various posts at WBCSD 
Various posts at SBTi