Net zero transition – the latest signals of change (17.02.23)
We Mean Business Coalition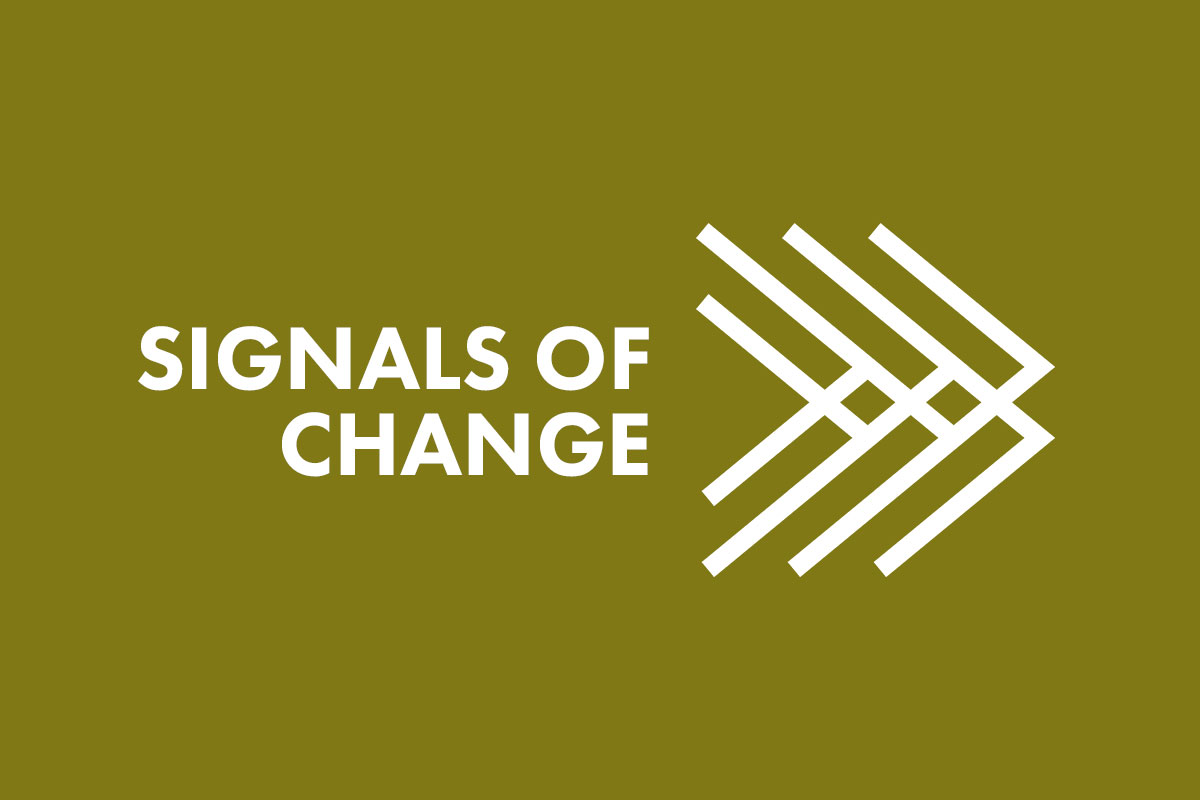 Here are the latest Signals of Change, demonstrating the transition to a resilient and inclusive net zero economy.

Net Zero Economy 
The SME Climate Hub has published the results of its second annual survey of small and medium sized enterprises (SMEs). The study of almost 350 SMEs from 40 countries shows that the majority want to ramp up climate action. Despite 77% not being asked to do so by customers, 80% of respondents are taking action to reduce emissions as they believe "it's the right thing to do."  
The number of green jobs in the UK reached a record high in 2021, according to the latest survey of the country's green economy. There were almost 40,000 more jobs in the low-carbon and renewable energy sectors in 2021 than in 2020, with the steepest increases in the low-emission vehicle and related infrastructure space. However, the UK government is not yet on track to deliver on its pledge of 2 million green jobs by 2030.
And in circular economy news, Google has announced the first twelve projects to take part in the new Google for Startups: Circular Economy accelerator. The call focused on startups in the food, fashion, built environment and material science sectors. Meanwhile, Amazon has opened to applications the second round of its Amazon Sustainability Accelerator, with a new focus on supporting recycling technologies. 
Energy 
China is set to install a record 95 to 120 GW of solar power this year, according to a new forecast from the China Photovoltaic Industry Association. This performance would top last year's record of 87 GW, which came in spite of high material costs. The country has 392 GW of installed solar to date, with exports of solar equipment up to $50 billion in 2022. 
Solar company Sunrun has teamed up with startup Lunar Energy to operate virtual power plants consisting of home solar and storage systems, in a step toward transforming its network of 48,000 home battery systems in the US into a resource for power grids. Lunar's software, called Gridshare, is capable of operating a fleet of batteries and other smart devices from various manufacturers, providing power when grid supplies are low, or storing it when there's more solar and wind power than needed.  
Sweden's H&M Group has completed two new solar projects in the UK from which it will source renewable electricity under a multi-year power purchase agreement. The projects collectively provide an output of 50 MW – enough to power around 15,000 homes – which will be directly supplied to the company's stores, offices and facilities.  
Transport 
Companies including Uber, IKEA and Coca-Cola have joined forces to call for all new corporate cars and vans in the EU to be zero-emission by 2030. The group of 30 global businesses says the European Commission (EC) should consider electrification targets for corporate cars as part of the Greening Corporate Fleets Initiative. It comes as the EC has proposed tougher CO2 limits for heavy goods vehicles, requiring new trucks to cut emissions by 90% by 2040 and all new city buses to have zero emissions from 2030.
Daimler is among several companies making progress in developing hydrogen fuel cell-powered heavy goods vehicles (HGVs), and plans to invest up to €15 billion in fuel cells over the next decade. While most cars can be replaced by battery electric vehicles (BEVs), fuel cell proponents say batteries are too heavy for most HGVs. "The fact is we need both BEVs and hydrogen," said Chief Executive Martin Daum. Other companies including supermarket chain ASDA are also backing research into the technology. 
Tesla will for the first time make some of its charging stations available to all electric vehicles (EVs) in the US by the end of 2024. The plan announced by the White House this week will make at least 7,500 Supercharger and Destination Chargers available to non-Tesla EVs, as part of a series of measures to encourage EV uptake. Tesla, GM, Hertz and others have agreed to add thousands of public charging ports in the next two years, using private funds and federal spending from the Inflation Reduction Act. Superbowl fans will have noticed Netflix's collaboration with GM – as previously mentioned in Signals of Change – in a new EV ad that aired during the game. 
Land and Nature  
Eight conservation and Indigenous organizations have released a detailed guide for companies looking to invest in tropical forest carbon credits. The update to last year's Tropical Forest Credit Integrity (TCFI) Guide was launched last week in Mexico. The authors believe it will help companies overcome barriers to engaging in high-quality carbon credit markets, some of which were highlighted by a recent report from We Mean Business Coalition and Conservation International. 
The sustainable bank Triodos has provided a £3.75 million loan to finance the creation of a new nature reserve in south-west England. The loan to the charity Heal Rewilding is the first by the bank to a rewilding project, and is believed to be the first commercial loan of its kind in the UK. If successful, the organization plans to establish similar nature recovery sites in all of England's 48 counties by 2050. 
And Mondelēz International has announced the next phase of its European wheat sustainability program. The program, which has collaborated with 1,360 farmers across seven European countries since launching in 2008 supports farmers in transitioning to regenerative practices and invests in research to develop more sustainable wheat.  
Built Environment and Heavy Industry 
In Namibia, Hyphen Hydrogen Energy has announced the signing of memoranda of understanding with two global industrial groups for the delivery of 750,000 tons per year of green ammonia – a by-product of green hydrogen. Production is supported by the European Union through its financial arm, the European Investment Bank, in an agreement made on the sidelines of COP27. 
German hardware company Bosch has attributed its 2022 jump in sales to rising demand for its energy efficient home and building technology, sales of which rose by 15%. The company noted that its sales of heat pumps had increased by 50% last year and predicted them to rise by a further 40% in 2023 as its new factory comes into operation. Bosch also reported an increase in the share of renewables in its electricity consumption to 94% – as part of its SBTi-approved goal to reduce absolute Scope 1 and 2 emissions 85% by 2030. 
And in the US, Breakthrough Energy Ventures have joined Prelude and Khosla in investing in an energy efficient glass startup. LuxWall's design, which consists of two vacuum-insulated coated glass panes, can retain heat four times more effectively than single-pane windows, with the potential to reduce a building's carbon emissions by 35-45%. The startup said it has sold roughly 2,500 glass panes, mainly to private office buildings, since launching in 2016, with the latest funding round supporting the opening of a new factory early next year. 
Company Commitments 
24 companies joined The Climate Pledge. 
2 companies committed to RE100: 
Cognizant – US-based tech company 
EY – UK-based consultancy 
7 companies committed to SBTi through the Net Zero pathway: 
BizLink Holding – US-based components company 
Bolsa Mexicana de Valores – Mexican stock exchange 
Fenergo Ltd. – Irish software company 
Modulaire Group – UK-based design company 
NBN Co Limited – Australian telecoms company 
PT Samora Usaha Makmur – Indonesian food producer 
SK CHEMICALS CO.,LTD. – South Korean chemicals company 
8 companies committed to SBTi through the standard pathway: 
BAMA Gruppen AS – Norwegian food wholesaler 
BIOIBERICA SAU – Spanish pharmaceutical company 
Cadence Design Systems, Inc. – US-based software company 
Clever – Danish e-mobility company 
Devo, Inc – US-based defense company 
FIVE Holdings (BVI) Limited – UAE-based real estate company 
Lear Corporation – US-based auto components company 
Toly Group International – Maltese packaging company 
9 companies had their targets approved by SBTi: 
Södra Skogsägarna ekonomisk förening – Swedish paper company 
CLAYENS NP – French components company 
Michelin – French tire producer 
DIC Corporation – Japanese chemical company 
GeoPost / DPDgroup – French logistics company 
Airbus SE – French aerospace company 
Bodycote plc – UK-based manufacturer 
Alfa Laval AB – Swedish manufacturer 
Greene King Limited – UK-based brewery group 
15 SMEs had their targets approved by SBTi. 
Total number of companies committed to RE100: 399 
Total number of companies committed to EP100: 126 
Total number of companies committed to EV100: 127 
Total number of companies committed to SteelZero: 31 
Total number of companies committed to ConcreteZero: 28 
Total number of companies and SMEs committed to SBTi: 4,535 (2,279 committed, 2,256 approved) 
Total number of SMEs committed to SME Climate Hub: 5,567 
Total number of companies committed to The Climate Pledge: 400 
Webinars & Events 
NCS Gamechangers in the Voluntary Carbon Market: Webinar 1: February 28 
FT Climate Capital Live: March 15-16 
Eurelectric EVision: March 21-22 
Ceres Global: March 22-24 
Economist Impact Sustainability Week Europe: March 29-31 (15% discount with code WMBC/S15) 
Coalition Jobs 
Various posts at BSR 
Various posts at CDP 
Various posts at Ceres 
Various posts at CLG Europe (CISL) 
Various posts at Climate Group 
Various posts at WBCSD 
Various posts at SBTi