Net zero transition – the latest signals of change (24.02.23)
We Mean Business Coalition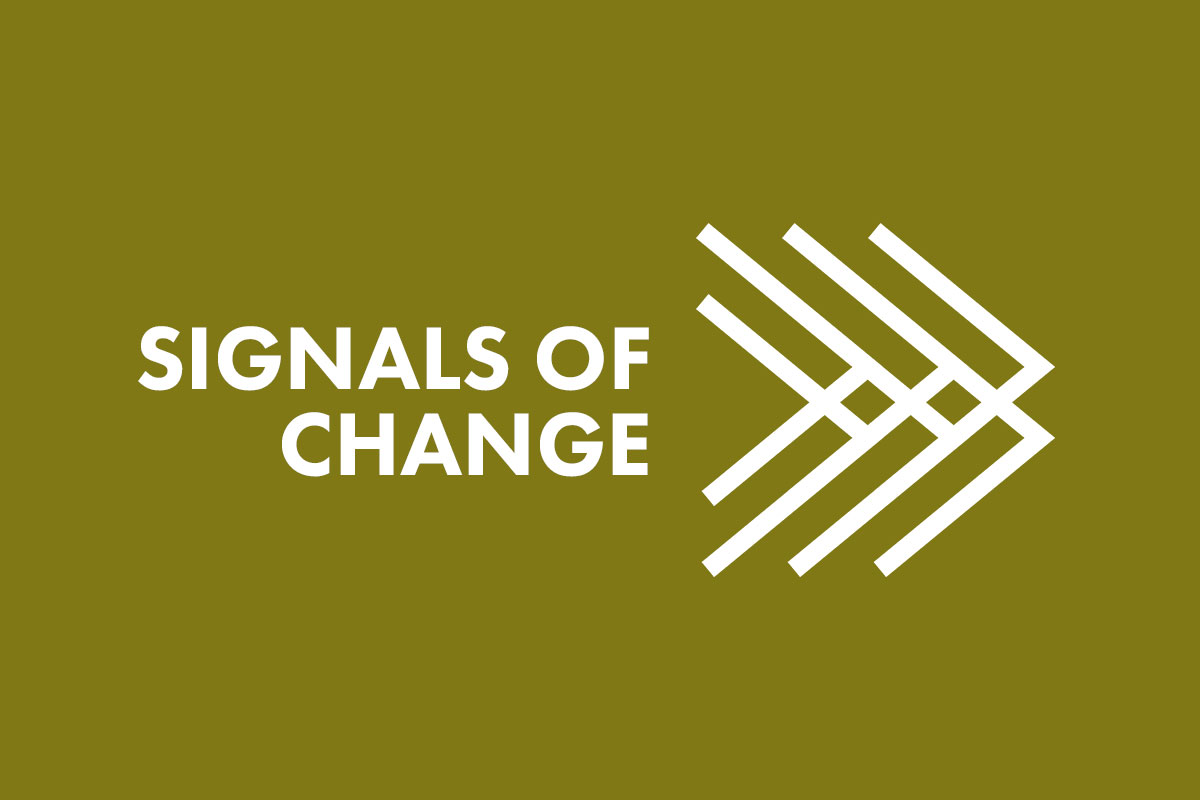 Here are the latest Signals of Change, demonstrating the transition to a resilient and inclusive net zero economy.

Net Zero Economy 
The UAE's climate envoy and President of COP28 Dr Sultan al-Jaber has reiterated the importance of limiting global temperature rise to 1.5°C, in his first interview since being appointed. "Keeping 1.5°C alive is a top priority and it will cut across everything I do," said al-Jaber, who has faced questions due to his ongoing work as CEO of Abu Dhabi National Oil Company. The COP President also signaled support for the reform of international financial institutions and the multiplication of Just Energy Transition Partnerships. 
The International Sustainability Standards Board (ISSB) has confirmed that it will issue its first two sustainability reporting standards by the end of June, bringing a global baseline for sustainability reporting standards a step closer. The initial standards will focus on climate-related reporting but also cover other sustainability risks and disclosures. They will likely be effective from 2024, meaning the first corporate reports aligned with the standards should come in 2025. 
And in Canada, the government has laid out its sustainable jobs plan ahead of legislation to follow later this year. The plan, first mooted several years ago, includes the establishment of a sustainable jobs secretariat and a partnerships council to convene just transition stakeholders. 
Energy 
IKEA has announced the expansion of its renewable supply chain program to a further ten countries, including Vietnam, Romania and Czechia. Launched in 2021, the initiative has supported 1,600 of the Swedish company's suppliers to procure clean energy through bundled framework agreements and power purchase agreements, contributing to a 5% reduction in IKEA's emissions last year. Suppliers are also eligible for support in installing solar panels and other renewables infrastructure themselves through an existing renewable energy fund. 
Meanwhile, Salesforce has pledged to buy 280 GWh of renewable power in emerging markets over the next eight years. The company said its purchase of Distributed Renewable Energy Certificates will bring social and environmental benefits to communities in Brazil, India, Sub-Saharan Africa and Southeast Asia. The new plans will help Salesforce to maintain its commitment to sourcing 100% of its energy from clean energy, which it first achieved in 2021. 
And the UK government has published an Action Plan for Nationally Significant Infrastructure Projects to speed up the planning and delivery process for large-scale infrastructure such as offshore wind farms. This follows research from the Energy Transitions Commission arguing that timelines for the country's offshore wind projects could be cut from twelve to five and a half years without backsliding on environmental and social standards. The first projects to pilot the fast-track scheme should begin this autumn.  
Transport 
Businesses committed to switching their fleets to electric vehicles (EVs) by 2030 through the EV100 initiative have increased their total number of EVs by 93% over the past year, according to a new progress report. The initiative, led by The Climate Group and supported by the We Mean Business Coalition, has grown from 10 founding members in 2017 to 127, with 400,000 EVs and 30,000 charging points now operated by its committed businesses. EDF is the company with the most EV deployments to date, while Tesco has installed the most chargers. 
In Germany, Volkswagen has launched a major new campaign to retrain 22,000 employees in electric mobility at its Wolfsburg plant, the largest car manufacturing facility in Europe. The first 1,200 employees should be trained in production of the company's new ID.3 compact EVs by this summer. Under its 'Way to Zero' plan unveiled in 2021, VW has committed to at least 70% of its sales in Europe being all-electric vehicles by 2030. 
Lastly, Ørsted has partnered with Carbon Clean on a deal to develop low-carbon e-methanol fuel for the shipping industry. The latter will install its carbon capture technology at a biomass plant in Sweden where it aims to capture 70,000 tonnes of CO2 per year. The captured CO2 will then be combined with zero emission hydrogen at Ørsted's Flagship One plant, which once operational could produce 50,000 tonnes of e-methanol annually. 
Land & Nature  
Amazon has launched a €1.5 million initiative to sequester carbon through a seaweed farm in the North Sea. The first-of-a-kind project will take place across ten hectares of seabed surrounding a windfarm off the coast of the Netherlands, and has been designed to test and improve methods of seaweed farming and CO2 sequestration. If successfully scaled, windfarm-based seaweed plantations could draw down millions of tons of carbon in future, the company said. 
In the UK, Aviva has donated £10 million to a nature-based climate project that it estimates could remove 330,000 tonnes of CO2 from the atmosphere from 2026 onwards. The Woodland Carbon Scheme also aims to boost air quality and improve biodiversity through woodland creation and peat restoration across the country. Darren Moorcroft, CEO at the project's implementation partner the Woodland Trust said the partnership "will raise the stakes across the sector and encourage more businesses to consider their responsibility to future generations." 
And in Mexico, Grupo Bimbo has shared insights into its regenerative agriculture (RA) practices under its pledge to source all key ingredients from RA farms by 2050. First piloted in 2018, the company's regenerative projects encompassed 195,000 acres in 2022 across Mexico and the US, with its first foray into Canada expected in the coming year. According to Global VP David Hernandez, "RA wasn't on the radar of some of our milling partners. We've pulled them along, and that's what we will do with smaller suppliers as well." 
Built Environment & Heavy Industry 
Cemex and Volvo Trucks have debuted the first fully electric, zero-emission concrete mixer – the Volvo FMX Electric – which will begin operating in Germany next month. The companies are founding members of the First Movers Coalition, which encourages firms to stimulate market demand for emerging low-carbon technologies. Volvo Trucks aims to have half of its truck sales be electric by 2030. 
In Hong Kong, CLP Holdings is designing a artificial intelligence-led water-cooled air-conditioning system for a Chinachem Group building, in a bid to increase energy efficiency. The Hong Kong Green Building Council has encouraged firms to convert their air-cooled chillers to water-cooled systems to reduce energy consumption, in a push that has already seen Hongkong Land implement a system that reduces energy use by 35%.  
And the City of London, UK has drafted rules requiring skyscrapers to dim their lights overnight, in a move designed to cut light pollution while saving energy. Should the plans go ahead, buildings in the Square Mile – the area where most of the city's high-rise buildings are – will be asked to switch off unnecessary building lights after dark. According to a 2020 analysis, the energy used overnight by buildings in the area could power 4,000 homes per year. 
Company Commitments
Total number of companies committed to RE100: 399 
Total number of companies committed to EP100: 126 
Total number of companies committed to EV100: 127 
Total number of companies committed to SteelZero: 31 
Total number of companies committed to ConcreteZero: 28 
Total number of companies and SMEs committed to SBTi: 4,535 (2,279 committed, 2,256 approved) 
Total number of SMEs committed to SME Climate Hub: 5,567 
Total number of companies committed to The Climate Pledge: 400 
Webinars & Events 
NCS Gamechangers in the Voluntary Carbon Market: Webinar 1: February 28 
FT Climate Capital Live: March 15-16 
Eurelectric EVision: March 21-22 
Ceres Global: March 22-24 
Economist Impact Sustainability Week Europe: March 29-31 (15% discount with code WMBC/S15) 
Coalition Jobs 
Various posts at BSR 
Various posts at CDP 
Various posts at Ceres 
Various posts at CLG Europe (CISL) 
Various posts at Climate Group 
Various posts at WBCSD 
Various posts at SBTi