Turning business action into a catalytic Paris agreement
Nigel Topping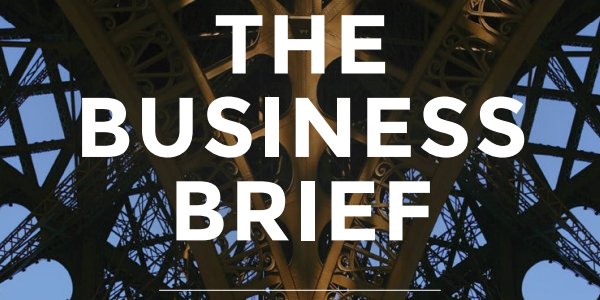 In five days, final negotiations of the global climate change agreement will begin. With 196 governments getting ready to discuss, polish and sign it, there are still several different options that negotiators will evaluate to determine the final ambition of the agreement.
As they go into these final discussions, they must be able to hear a strong business voice calling for a long-term goal to help accelerate the new climate economy.
This call recognizes that the Paris agreement could be much more than a diplomatic settlement between nations. It has the potential to be a historic catalyst for low-carbon leadership across all sectors and by all stakeholders.
To support this goal, and for the first time in the history of the United Nation's climate conferences, the We Mean Business coalition, a leading platform for businesses and investors, is putting forward specific suggestions on the wording of the agreement.
The Business Brief
The Business Brief provides a functional script of politically and technically feasible recommendations which can effectively support the negotiating process and ensure the ambition of the text is not affected.
The Business Brief springs from the desire to reduce the material economic risks deriving from climate change while unleashing the opportunities opened by the low-carbon economy.
Split into eight key policy asks and the recommendation for ongoing consideration of the role business, states & regions, cities and broader society can play, the briefing aligns business needs with the collective goal of climate mitigation.
It covers key issues such as a long-term goal, a five-year ratcheting of ambition and climate finance scale-up that have the potential to provide businesses with the policy certainty and the long-term vision which is fundamental to ensure a global, sustainable, development.
Closing the gap to 2C
Analysis of countries emission reduction commitments have shown that although huge progress has been made towards the agreed 2 degrees threshold, there is still progress to be made.
The one thing everyone can agree on is that we need to scale-up climate finance. We need to use private sector finance to leverage public spend – particularly in parts of the world that most need new infrastructure to aid development and avoid getting locked into carbon intensive energy and transportation systems. 
To help correct the market we will need to ensure policy measures are put in place to create an effective price on carbon – part of this is phasing out fossil fuel subsidies that are currently responsible for distorting certain markets.
And finally, we can see the real value of the Lima-Paris Action Agenda in recognition of the broader community that will enable the delivery of a low carbon future.
We want to truly celebrate the incredible cooperative initiatives and individual commitments from local and regional governments, businesses and investors, and civil society. It is the work that they will do that will make change happen on the ground.