Why Climate Action Makes Business Sense
We Mean Business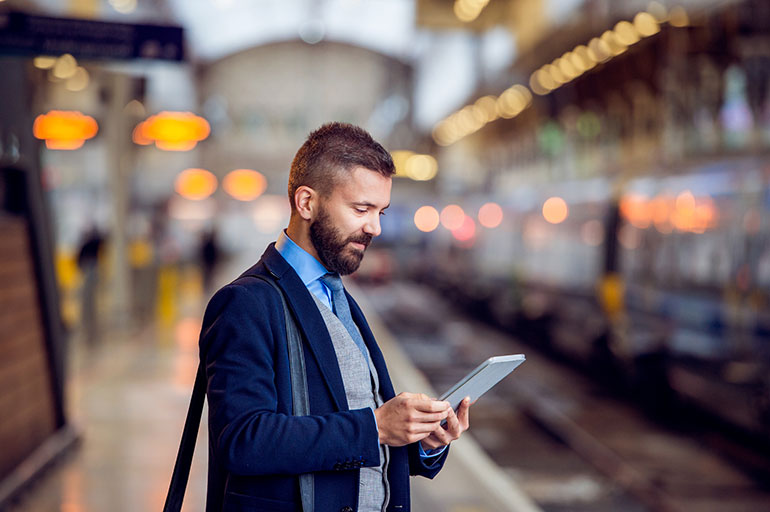 The business community is making it clear that it's serious about climate commitments and achieving real value through investing in the low-carbon transition, regardless of the changing political landscape.
The We Mean Business coalition has engaged with hundreds of companies from a range of sectors and geographies, and four benefits have been highlighted as key elements to the journey to a low-carbon future.
Long-term business value
Businesses planning to remain successful for decades to come are realizing the importance of long-term commitments on climate action to harness the opportunities ahead. 
Just two weeks ago Walmart, the world's largest retailer, announced their 2025 environmental goals and became the 26th company to successfully set science-based greenhouse gas emissions reduction targets. These targets represent the clearest path for companies to set Paris-compliant business strategies. Having Walmart signup shows that science-based targets are quickly becoming the mainstream.
Their commitments form an ambitious set of goals out to 2030, underlining the long-term planning required to harness the transition to a low-carbon economy. 
"Walmart will use a combination of energy-efficiency measures, together with expanded use of renewable energy, to reduce emissions in its own operations by 18% by 2025. Additionally, Walmart will work with suppliers to reduce emissions by 1 Gigaton by 2030, equivalent to taking more than 211 million passenger vehicles off of US roads and highways for a year."
Meanwhile, when the Kellogg Company set its science-based targets to reduce greenhouse gases in its operations and extended value chain, it set them out to 2050 to show governments that "they're serious about supporting the long-term commitments they are being asked to make," Diane Holdorf, chief sustainability officer, VP at Kellogg Company, said.
Direct cost savings
Companies are realizing huge cost savings in their push towards a low-carbon economy, underlining the business base for climate action.
Ikea has generated some 70 million euros in costs saving through energy efficiency within its stores during the past few years, according to the company's chief sustainability officer Steve Howard.
In addition, it has actually turned energy from being a cost center into a profit center thanks to over 300 wind turbines across nine countries, and more than 800,000 solar panels. 
"Climate action presents huge opportunities for our business," Howard said. "We're looking at products for a more sustainable life at home… And the products that help customers save energy, waste and water at home or generate energy like the solar panels."
The Center for Energy Efficiency & Sustainability at Ingersoll Rand, has also managed to save millions of dollars in electricity use every year, as well as "tonnes and tonnes in waste reduction," because "employees believe that their small steps at a local level, in aggregate, equal big things," W. Scott Tew, executive director, said.
Meanwhile, Skanska AB has been able to help companies make long-term financial savings by providing a greener and more sustainable alternative, according to Anna Åkesson, Senior Environmental Manager, Green and Community Investment.
"We believe that we can create profit with purpose, which also helps us to access green funding and create new business opportunities," Åkesson said.
Opportunities through Innovation
Innovation is at the heart of the low-carbon transition, providing the means to fulfill climate commitments at scale, as well as ground-breaking business opportunities. 
Sustainable innovation represents 81% of Philips Lighting's innovation spend, with circular lighting being a big part of that, according to Nicola Kimm, Head of Sustainability of Philips Lighting.
Meanwhile the Kellogg Company has been experimenting with sustainable solutions, such as fuel-cell technology at its waffle-making facility in San Jose. If this initial trial is successful it could be rolled out to other facilities.
"This is the first time Kellogg has explored this sort of thing and it was motivated directly by the emissions reduction target… I think people are now more willing to try new things to help drive towards the target: it has created a 'start-up mentality'," Amy Braun, senior sustainability manager at Kellogg Company, said.
Prepare for regulation
With the trajectory towards a sustainable future now firmly in place, the prospect of increased environmental regulation during the coming years is a key consideration for businesses globally.  
Since the clear signal given in Paris last year that the global economy is on a path to decarbonization, business got a sign of certainty on what to plan for, what to invest against, and not surprisingly we have seen businesses react, Paul Polman, CEO of Unilever said.
"Staying one step ahead of regulation helps to future-proof our business. In just the last two years we've seen a big increase in banks and investors coming to ask about our work and how they can support us," Anna Åkesson, senior environmental manager of green and community investment at Skanska AB, said.
To learn how your company can commit to action visit https://www.wemeanbusinesscoalition.org/take-action or email [email protected].