Zero-Carbon Transition – Latest signals of change (09.10.20)
The We Mean Business coalition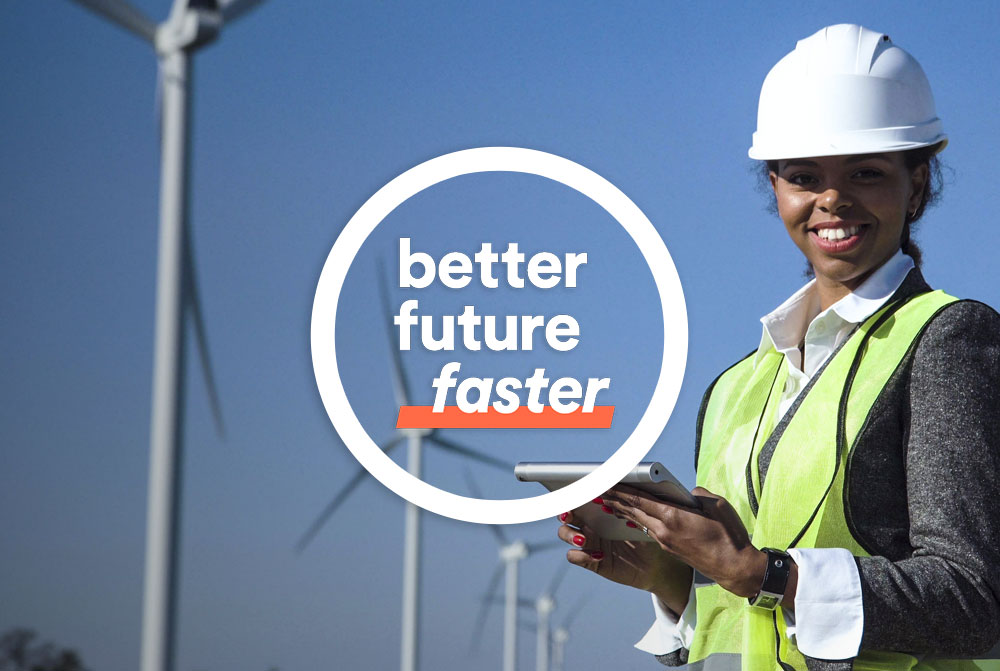 Here are just some of the signals of change from the past week, demonstrating the transition to a resilient and inclusive zero-carbon future is accelerating. 
Zero-Carbon Economy 
The Science Based Targets initiative has reached a major milestone with the number of companies committed to setting a science-based target reaching 1,000, despite the ongoing impacts of the Covid-19 pandemic. Recent joiners include logistics company Brambles, chemicals company Solvay, Indian apparel group White House and Turkish financial group Türkiye İş Bankası. The European Parliament has voted in favour of a legally binding EU emissions target of 60 percent by 2030. India's sulfur dioxide emissions declined in 2019, the first reduction in four years. UK Prime Minister Boris Johnson has pledged £160 million for a package of climate infrastructure measures and UK Chancellor Rishi Sunak is considering a new carbon tax to help fund the green recovery. The B20 group of businesses called on G20 leaders to develop clear policy and regulatory frameworks for the zero-carbon transition. In finance, HSBC has committed to net-zero emissions by 2050, JPMorgan Chase plans to cut exposure to companies not aligned with the Paris Agreement and BlackRock has launched a new sovereign bond ETF taking into account climate risks for countries. 
Zero-Carbon Energy  
A new report commissioned by the We Mean Business coalition and conducted by UCL ISR highlights the urgency for businesses and governments to harness and drive the exponential growth of renewable energy to achieve net-zero emissions by 2050. The largest solar developer in Europe Lightsource has committed to the Business Ambition for 1.5ºC campaign, while Spanish gas-grid operator Enagás has committed to set a science-based target. American Express and Japan's J Front Retailing have joined RE100. As part of the UK's £160 million spending plan, Prime Minister Boris Johnson has pledged to have every UK home powered by offshore wind by 2030. India's Prime Minister Narendra Modi met with Vestas CEO Henrik Anderson to discuss the future of wind energy in the country. Wind and solar provided more than 50 percent of total demand on Australia's main grid for the first time this week. New analysis suggests that the cost of producing hydrogen from renewable sources is set to undercut the cost of producing hydrogen from gas or coal much sooner than expected. The market cap of the world's largest solar and wind power generator – NextEra Energy – has now surpassed that of ExxonMobil. Academics and industry have collaborated in a new project to make wind turbine blades 100% recyclable.
Zero-Carbon Transport 
Sri Lankan air freight company EFL and auto parts producer Bontaz have both committed to set a science-based target, while Turkish rail company Kayseri Transportation has had its target approved. In the UK, sales of new electric cars (including hybrids) overtook those of diesel cars for the first time in September. A new UK-based study shows that mid-sized electric cars save roughly £131 per month compared with petrol and diesel models. McLaren has begun final testing of its first production electric hybrid supercar. And Renault has created a school-crossing 'lollipop' which can measure air pollution from traffic.  
Zero-Carbon Built Environment & Industry 
Goldman Sachs has estimated that investment in green infrastructure will reach over $16 trillion in the next 10 years. Japanese construction company Takasago Thermal Engineering and UK homebuilding company Taylor Wimpey have both committed to set a science-based target, while Swedish metals and mining group SSAB and US real estate company Simon Property Group have had their targets approved.  
Zero-Carbon Land Use & Nature Based Solutions 
A group of companies including Unilever, Tesco and McDonalnd's have called on the UK government to toughen regulation on deforestation in the food supply chain. And packaging company Tetra Pak has had its science-based target approved. 
Zero-Carbon Transition – Latest signals of change (02.10.20)
New guide: Climate Leadership Now
Find out how your company can Take Action