Iberdrola's climate story: innovating to create the energy system of the future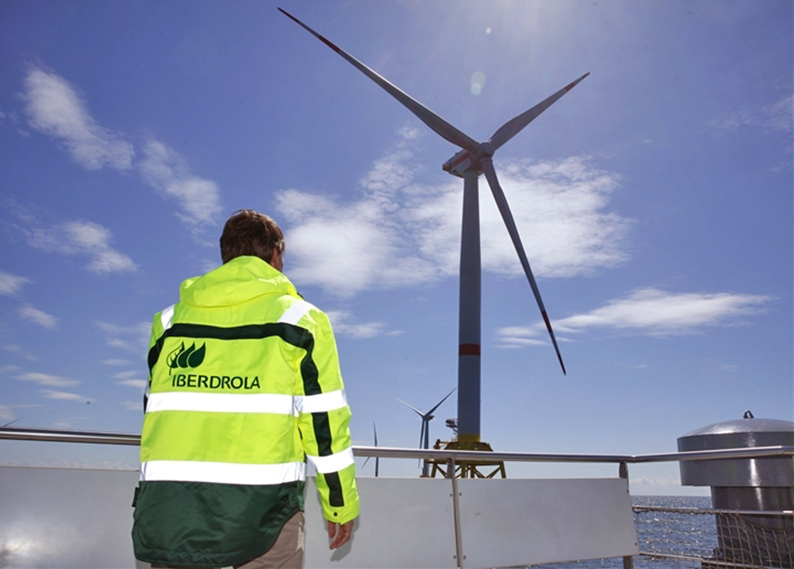 A rapid and inclusive transition to a clean energy system is vital to stabilize the climate and ensure a liveable future for all. A world leading power utility and now global leader in wind energy, Iberdrola is innovating, investing and engaging stakeholders throughout the value chain to create the energy system of the future.
Headquartered in Spain, Iberdrola has a workforce of more than 40,000 people, net revenues of 39 billion Euro and supplies power for 100 million people (as of 2022). The company began transforming over 20 years ago to create a sustainable, safe and competitive energy transition model.
Iberdrola has reached a 73% reduction in emissions compared to 2000, with reductions of 60gCO2/kWh in Europe and 96gCO2/kWh globally in 2021.
Beyond its own operations, Iberdrola plays a role in the global climate agenda by advocating for ambitious climate policies and action in its areas of influence and demonstrating what is possible.
An agent of transformation
Iberdrola supports massive deployment of renewable energy and the development of sustainable and efficient energy solutions in line with the Paris Agreement and the European Green Deal, to secure a sustainable and secure climate transition within the 1.5oC scenario and to reach a decarbonized economy and society. 
"The current context demonstrates the need to accelerate the energy transition to guarantee a sustainable, robust and fair economy. The structural solution is clear: supporting renewable energy, efficient storage and smart networks to avoid future shocks, promote a self-sufficient energy system and reduce emissions. We have the technologies, a massive social consensus, and, as companies, we are ready to do our part and accompany our leaders in defining clear, stable, and coherent frameworks."
Iberdrola's CEO and Chairman, Ignacio Galán
Through SBTi's Business Ambition for 1.5, Iberdrola is committed to reducing its emissions in line with a net zero future. SBTi has validated Iberdrola's science-based targets to reduce absolute scope 1, 2 and 3 GHG emissions by 65% by 2030 from a 2020 base year. To achieve this, the company aims to reach neutrality by 2030 in direct emissions (electricity generation), as well as indirect emissions from electricity transmission and distribution, and its own consumption (scopes 1 and 2). Over the longer term, Iberdrola has committed to net zero emissions for all scopes before 2040. 
Investing and innovating
Iberdrola is putting its ambition into action with an investment of €47 billion between 2023 and 2025, strong alliances, and its Climate Action Plan. The Climate Action Plan covers how the company will ensure a just transition for people and communities, through the creation of jobs and access to energy at competitive prices, and for nature – including having a net positive impact on biodiversity by 2030.
To tackle all its emissions, it engages with suppliers throughout the value chain and follows a local supplier strategy (almost 88% of purchases or contracts for materials, equipment, works and services were with local suppliers in 2021).
The company is investing a further €150 billion in the energy transition throughout this decade, building on a €120 billion investment over the last two decades.
By 2030, Iberdrola will triple its installed renewable capacity in order to achieve 95 GW (after hitting 44 GW and 60 GW in 2022 and 2025, respectively). Offshore wind power will play a key role in this expansion reaching an installed capacity of 4 GW by 2025.
The plan will also allow Iberdrola to grow in solar photovoltaic, with a forecast of 15 GW installed by 2025, and to reinforce its leadership in onshore wind and hydroelectric, with 26 GW and 14 GW installed in 2025, respectively.
The deployment of smart grids will double by the end of the decade. By the end of 2025, Iberdrola will have installed more than 21 million smart meters.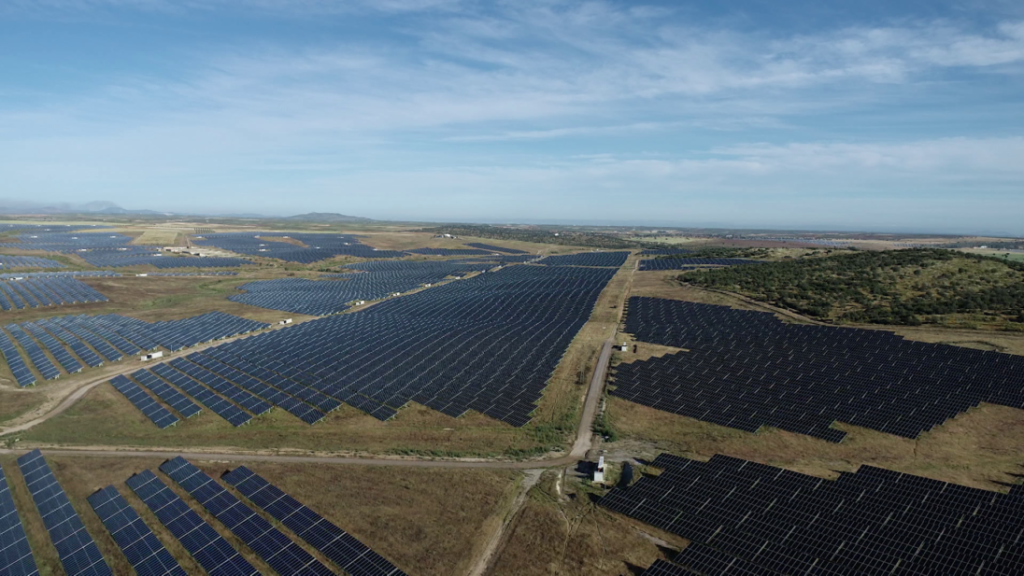 With 500 MWp of installed capacity and the ability to supply clean energy to 250,000 homes, Nuñez de Balboa has become the largest photovoltaic plant in Europe.
As part of its commitment to the progressive decarbonization of energy uses, Iberdrola is innovating to create clean energy projects and solutions. These include:
Smart Mobility Plan: this envisages the deployment of 150,000 electric vehicle charging points in Spain by 2025, supplied with 100% green power.
GREENH2KER: this project is the first attempt to electrify the ceramics production by combining renewables, green hydrogen and heat pumps. It will avoid 2,351 tonnes of CO2 per year.
Smart Clima: this program includes a variety of energy efficient solutions to optimize heating, cooling, domestic hot water and comfort for households based on efficiency, renewable electricity, district heating projects, insulation and heat pumps. It supports and drives the current EU NextGen initiatives to retrofit the existing residential sector.
Tâmega Giga-Battery: the Tâmega hydroelectric complex is one of Europe's largest energy storage facilities located in Portugal. With an investment of more than 1.5 billion euros, the giga-battery will entail the construction of three dams and three power plants with an overall capacity of 1,158 MW. This renewable infrastructure will have sufficient storage capacity to serve two million Portuguese households for an entire day and will avoid 1.2 million tonnes of CO2 emissions annually.
East Anglia ONE offshore wind farm: located in British waters in the North Sea, Iberdrola has put into operation what is now the largest wind farm in its history and one of the world's largest of its kind. With an installed capacity of 714 megawatts (MW), the 102 turbines that comprise it are operational and produce clean energy for 630,000 British homes.
Núñez de Balboa photovoltaic plant: built in Badajoz, Spain, with 500 MWp of installed capacity and the ability to supply clean energy to 250,000 homes, the plant has become the largest in Europe.
Green Hydrogen Puertollano Facility: the company works alongside Fertiberia to develop Europe's largest green hydrogen plant for industrial use, with an investment of 150 million euros; once fully operational, it will avoid 48,000 tonnes of CO2 emissions per year. The green hydrogen produced is to be used to produce green ammonia for fertilizers. This facility is part of a major integrated project aiming at developing 800 MW of green hydrogen in several facilities in Spain by 2027.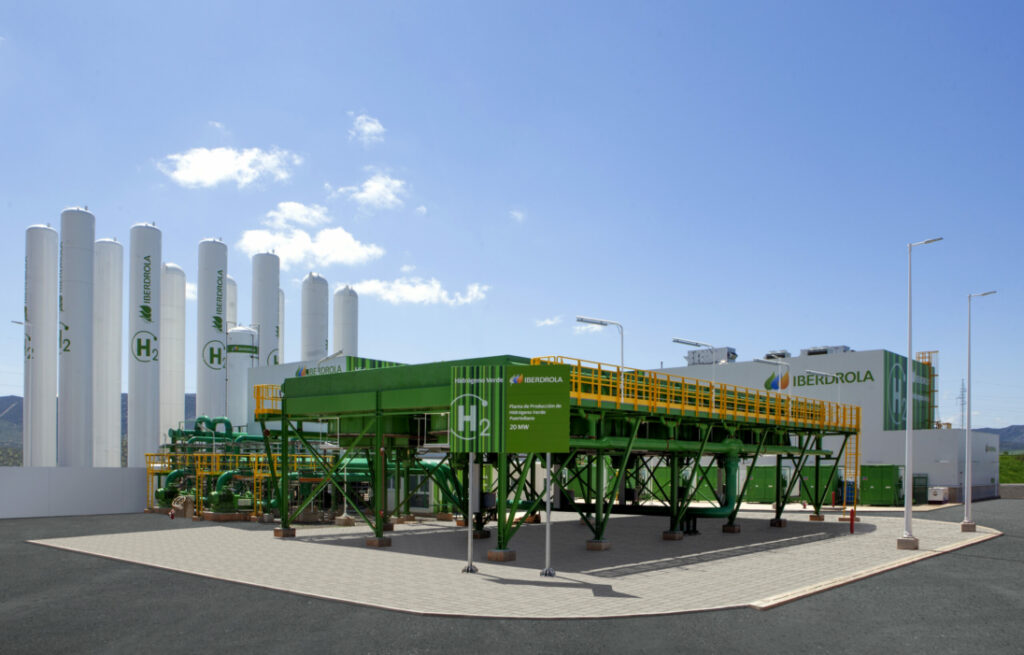 Iberdrola works alongside Fertiberia to develop the Puertollano Facility, Europe's largest green hydrogen plant for industrial use.
Supporting a just transition
Iberdrola has closed all its coal and fuel oil capacity all over the world – totalling 17 plants since 2001. The company is committed to always working with local communities to guarantee jobs and minimize impact on supply chains and the local economy.
An example of a just transition multi-actor partnership to respond to large-scale industrial closures and redundancies is the Scottish Partnership Action for Continuing Employment (PACE) programme that supports transitions in Scotland. In August 2015, Iberdrola group member Scottish Power decided to close the Longannet Power Station. Through PACE, employee support included advice on finding work, presentation skills, support to access training, information on retirement options and advice on claiming state benefits. By October 2017, out of 370 employees, 60% were either employed, self-employed or in education and training programmes; 77 chose not to enter the programme; 69 were classed as inactive (such as retirement); only 2 were unemployed.
Another example is the Innovation Citizen Platform, a joint initiative by Iberdrola, the Centre for Innovation in Technologies for Human Development of the Polytechnic University of Madrid (itdUPM) and the Agirre Lehendakaria Center (ALC), a social innovation laboratory from the Basque University.
The Innovation Citizen Platform brings together a variety of stakeholders, methods and interconnected actions that will allow a more experimental and systemic approach to address and accelerate the transition to a carbon-free economy, such as support for local entrepreneurship and supplier R&D&i,  in area affected by the closure of coal plants in two northern Spanish regions.
Engaging the supply chain
Iberdrola placed orders with more than 19,000 suppliers during 2021. In order to achieve its target across all emissions, including scope 3, the company has put in place a supplier evaluation model, based on ESG criteria, to score suppliers' performance. It provides additional tools and frameworks to key suppliers to enhance their emissions reductions.
Advocating for ambitious climate policy
Beyond its own activities, Iberdrola advocates for ambitious climate policy to incentivize the global economy and society to shift rapidly from polluting activities to clean and sustainable models.
Iberdrola supports the main milestones of the global climate agenda in order to achieve greater urgency and ambition in the fight against climate change. These include the United Nations Framework Convention on Climate Change (UNFCCC) and the Marrakech Partnership activities, and the EU Green Deal and the EU's "Fit for 55" package.
It advocates for an ambitious approach in the global climate agenda through dedicated participation in the global alliances and organizations such as the United Nations Global Compact, World Business Council for Sustainable Development, Corporate Leaders Group. Powering Past Coal Alliance,  Energy Transition Commission, European Climate Foundation and Carbon Pricing Leadership Coalition.
The company cites policy ambition as essential to get all parties across the value chain on board, which is critical to achieve its targets. On a broader scale, efforts to mitigate every fraction of a degree of temperature increases will define whether or not we can look forward to a thriving, secure and resilient future.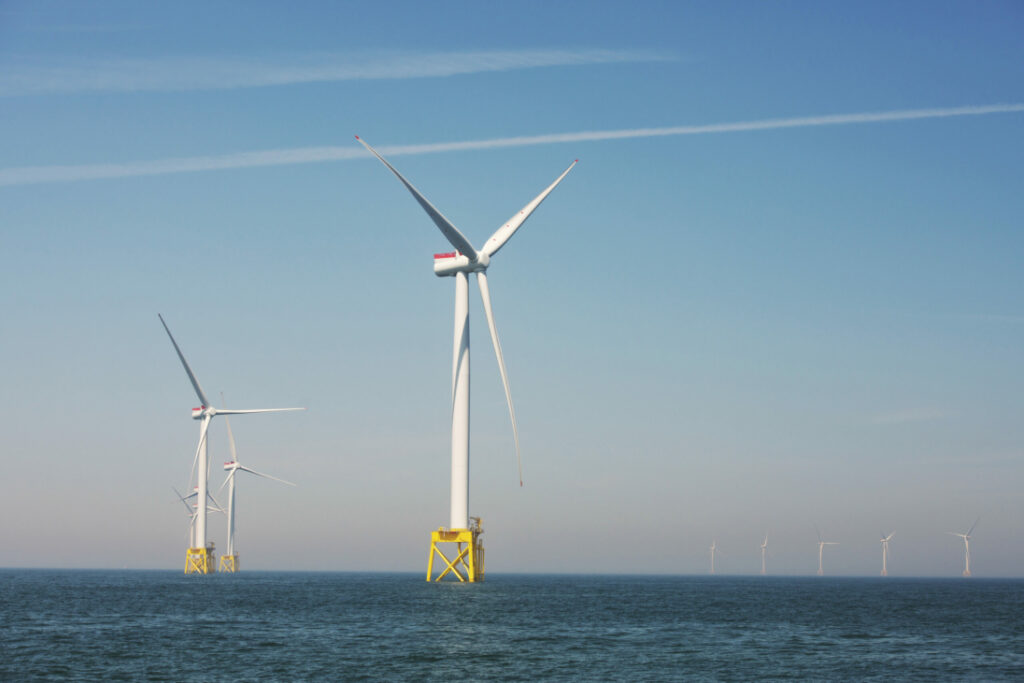 East Anglia ONE offshore wind farm produces enough clean energy to power 630,000 UK homes.
In the context of COP26 in Glasgow in 2021 Iberdrola worked to keep climate action momentum and urgency, by example and through various campaigns and activities including:
Global Coal to Clean Power Transition declaration, promoted by the Powering Past Coal Alliance (PPCA) and the Presidency of COP26 to accelerate the transition towards an energy generation based on clean sources without coal.
Support to several calls for an ambitious review of the USA NDC, launched by MEP Pascal Canfin and by We Mean Business Coalition.
Support to different open letters to call on G7, G20 and global leaders to raise ambition and accelerate efforts in climate action, promoted by the WEF (Alliance of CEO Climate Leaders) and We Mean Business Coalition.
Reporting on progress
Iberdrola's Climate Change Policy, updated in 2020, establishes the company's goals for decarbonization and highlights how it is working to decarbonize its energy model by integrating climate change into internal decision-making processes. The company reports externally on climate change.
For instance, Iberdrola was one of the first companies to publicly commit in 2017 and implement the recommendations of the Task Force on Climate-related Financial Disclosures (TCFD). Moreover, the company created an internal multidisciplinary working group to coordinate all the work performed in this area.