Net Zero Transition – Latest signals of change (18.03.22)
We Mean Business Coalition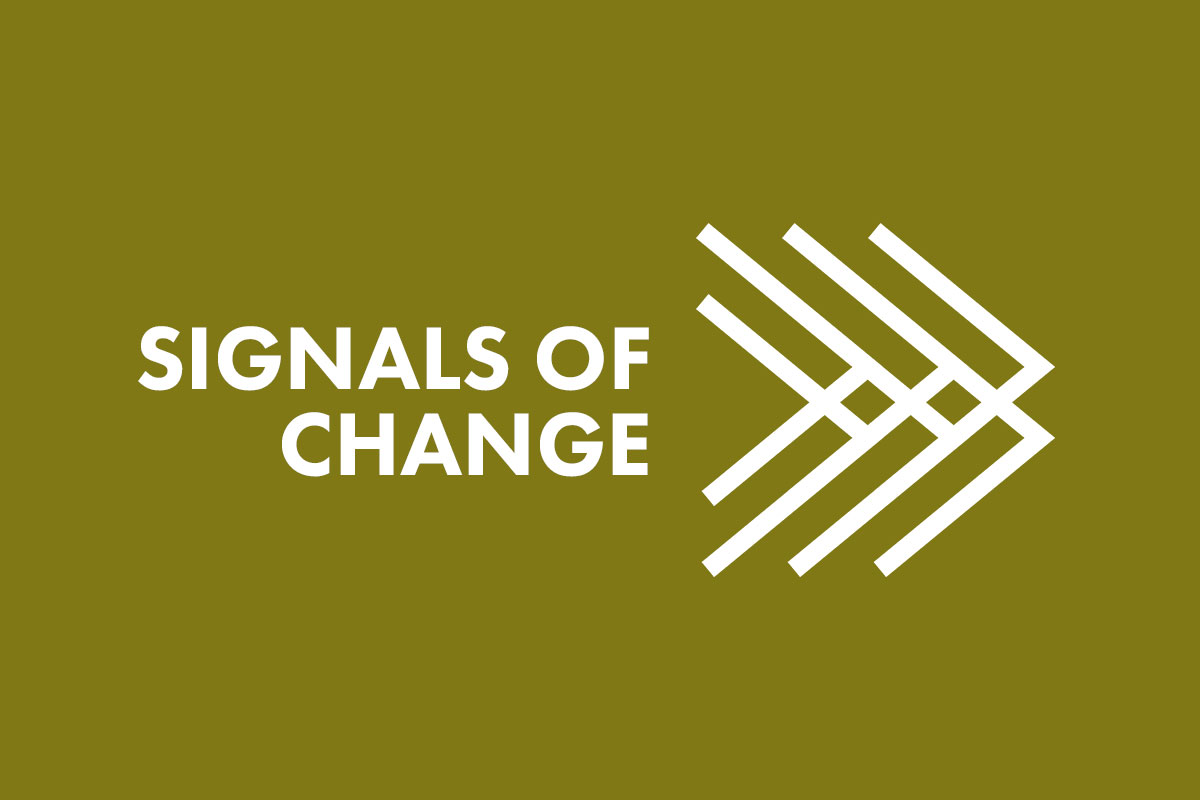 Here are just some of the signals of change from the past week, demonstrating the transition to a resilient and inclusive net-zero economy. 
Net-Zero Economy   
Mumbai announced detailed plans to zero out carbon emissions by 2050, a target that puts it two decades ahead of India's national goal and makes it the first city in South Asia to set such a timeline. In the plan Mumbai has proposed exhaustive changes to the way it manages energy, water, air, waste, green spaces and transport for its 19 million residents. A new report by CDP shows the number of European companies with approved science-based climate targets grew 85% last year, to now cover businesses responsible for a third of reported emissions. Net zero is a top priority for four fifths of start-ups according to new research by UK government's Innovate UK agency. The Climate Action Accelerator has become an official partner of the Race to Zero, enabling the international aid sector to join forces with the campaign. 
The invasion of Ukraine has sparked calls for the UK to refocus its long-term energy strategy. The UK is already reaping the benefits of its investment in renewables, with paybacks of some £660million forecast during the current gas troubles and up to £26billion possible in a future crisis, according to experts. The UK's first solar farm owned by a health board and linked directly to a hospital has exceeded expectations by, at times, providing all the electricity needed to run the site, even during the winter months. A £16 billion proposal to build a massive solar power station in space is being taken seriously by the UK government. George Freeman, science minister, a former venture capitalist who was appointed minister for science, research and innovation last year, said his department will meet a group that wants to develop a solar array in orbit that would beam renewable energy back to Earth. A US company is planning to dig the world's deepest hole in order to tap an inexhaustible supply of geothermal energy from the Earth's crust. MIT-spinoff Quaise Energy has raised $63 million to bore a record-breaking 20km below the planet's surface – nearly twice as far as the deepest holes ever made – where temperatures reach up to 500C.  Australian billionaires Mike Cannon-Brookes and Andrew Forrest have invested $152 million (£116 million) into a 4,200-kilometre undersea cable link that will deliver solar electricity to Singapore. China plans to build 450 GW of solar and wind power generation in the Gobi and other desert regions, in an effort to reach 1,200 GW and peak emissions by 2030. Thailand's biggest-in-the-world floating hydro-solar power project, which started operating last October, is the first of 15 the country intends to build by 2037. It can generate 145 MW – using sunshine by day and hydro by night. And Italy is close to completing what is believed to be the first offshore wind farm in the Mediterranean as it tries to free itself from dependence on Russian gas.
As low-emission zones spread, Volta is filling a gap in the haulage market, aiming to be the Tesla of electric lorries. Volta aims to produce 46,500 electric lorries between 2023-25. Ford will phase out emissions from vans in Europe by 2035. The manufacturer also revealed it will launch seven new electric models in Europe by 2024. The Queensland government will pay a $3,000 subsidy to electric vehicle buyers and build new charging stations to incentivise take-up, under a new strategy announced this week. The 10-year strategy includes measures the state says will help to drive down emissions and ultimately help Queensland meet its net zero commitment by 2050. US carmaker Ford is aiming to end fossil fuel van sales and achieve 'carbon neutrality' across entire European operations and supply chain by 2035.
Ford has further accelerated its electric vehicle (EV) ambitions in Europe, yesterday announcing fresh targets to sell more than 600,000 electric cars and vans by 2026, before shifting to solely selling zero emission vehicles by 2035. The German government will ditch plans to lobby for key exemptions in EU car and van CO2 target legislation and formally back a mandate that only zero-emission vehicles can be sold from 2035. 
Guinness has launched an agriculture programme to cut carbon footprint of pints. The pilot programme will focus on regenerative agricultural practices involving 40 Irish barley farms in the first phase. 175 countries have endorsed a historic UN resolution to end plastic pollution and agree to an international, legally binding agreement by the end of 2024. More than 1,000 companies with revenues of US$4.7 trillion have now signed a call on governments to adopt policies now to reverse nature loss in this decade.  The Task Force on Nature Related Financial Disclosures released a beta version of its framework, designed to enable companies to report and act on evolving nature-related risks. Nestle launched a sustainable sourcing program for European vegetables that seeks to minimize energy consumption and GHG emissions related to agricultural activities. Business for Nature delivered a call on governments to adopt a clear, simple and rallying mission to halt and reverse biodiversity loss by 2030 at the third meeting of the Open-ended Working Group on the Post-2020 Global Biodiversity Framework in Geneva. 
Built Environment and Heavy Industry 
Resilience First and the International Coalition for Sustainable Infrastructure have launched the Engineering Leadership Group, a network of engineering firms working to advance infrastructure sustainability, resilience and climate action. The UK is focusing on 'Green Technology' as it seeks to revive shipbuilding sector.