Net zero transition – the latest signals of change (03.03.23)
We Mean Business Coalition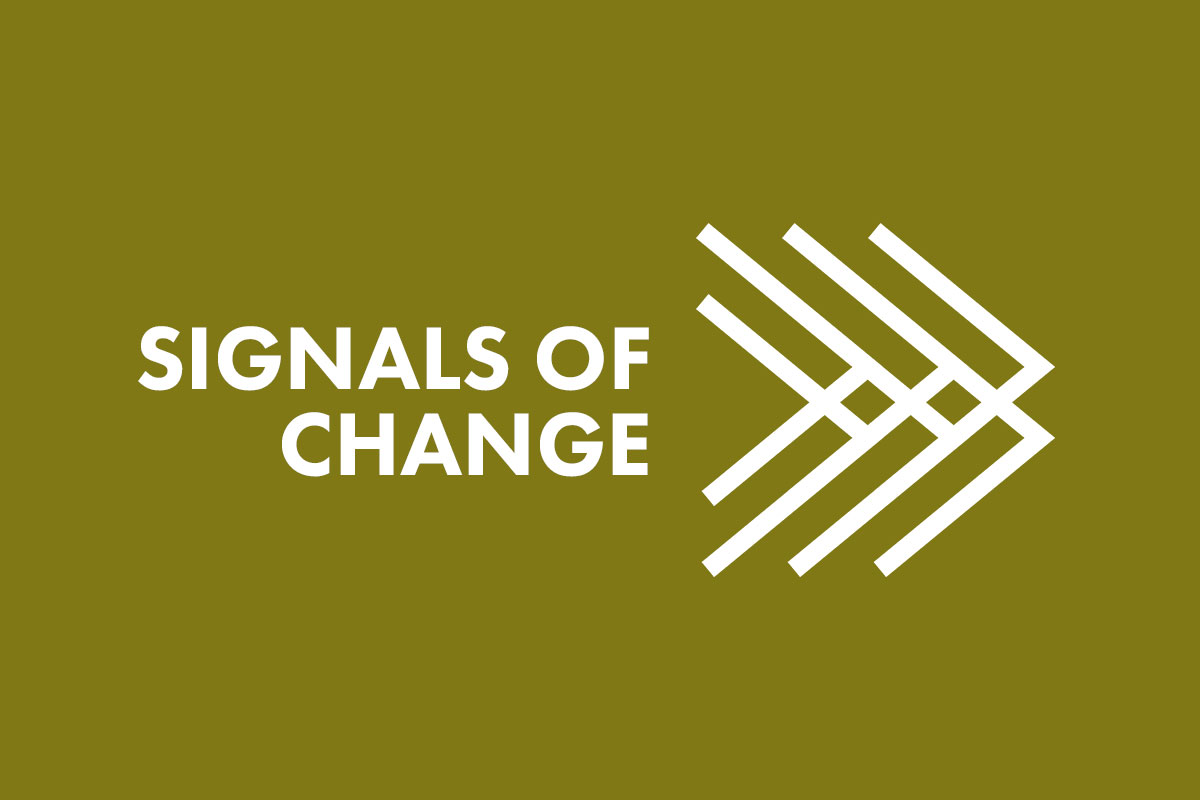 Here are the latest Signals of Change, demonstrating the transition to a resilient and inclusive net zero economy.

Net Zero Economy 
New research from the International Energy Agency (IEA) shows that global CO2 emissions may be reaching a plateau. There was a rise of just under 1% in emissions from energy – by far the largest source of emissions – in 2022. The energy crisis didn't result in the major increase in emissions initially feared, "thanks to the outstanding growth of renewables, electric vehicles (EVs), heat pumps and energy-efficient technologies," IEA Executive Director, Fatih Birol said. Across EU countries, CO2 emissions fell by 2.5%.  
The UK government's Transition Plan Taskforce (TPT) has called on corporates to publish their climate transition action plans this year, with an emphasis on protecting nature and ensuring a just transition. The TPT's co-chair and Aviva Group CEO, Amanda Blanc said that "momentum is building on transition plans, but this will only be sustained by firm action, a will to change and our ability to think beyond our own businesses."
Former Mastercard CEO and B Team Leader, Ajay Banga has been nominated as the next President of the World Bank by US President Joe Biden. With the institution facing growing calls to broaden its remit to tackle both climate mitigation and adaptation, Biden spoke of the Wall Street veteran's "critical experience" in mobilizing private money to "tackle the most urgent challenges of our time, including climate change."
Energy 
L'Oréal Group has signed a power purchase agreement with EDF, who will provide the firm with renewable energy from two new solar parks. With a combined installed capacity of 27 MW, the parks will be capable of producing the equivalent of 25% of the beauty company's electricity consumption in France. L'Oréal plans to use 100% renewable energy at all its sites by 2025. 
In Zambia, Copperbelt Energy Corporation (CEC) has opened a 33 MW solar plant in Kitwe district. The $22 million plant has enough annual capacity to power 10,000 Zambian homes. CEC has plans to commission another plant in the district by the end of the year, and wants to develop an eventual installed capacity of 200 MW of renewable energy in Zambia by 2024. 
And Engie has called on European policymakers to boost supply chain self-sufficiency in renewable energy. Catherine MacGregor, CEO at the French utility company said that "Europe has to think about protecting or making sure its industry flourishes," adding that incentives within the USA's Inflation Reduction Act (IRA) were already causing an "acceleration" in her firm's activity in the region.  
Transport 
Uber has announced plans to introduce 25,000 electric vehicles (EVs) to its fleet in India amid a push for electrification of transport in the country. The company will buy the EVs from Tata Motors, India's biggest electric carmaker. Uber, which has 300,000 vehicles in India, has set a 2040 target for 100% of its rides to be in zero-emission vehicles, public transport or with micro-mobility. 
In Dhaka, Bangladesh, locals are making use of new low-emission transport by taking the recently inaugurated metro line. The first section of the MRT Line-6, built by the government-owned Dhaka Mass Transit Company Limited, with financial support from the Japanese government, opened in December. The first metro rail route is expected to be completed by the end of the year, and could reduce annual emissions of CO2 equivalent by 500,000 tonnes by 2050, while creating thousands of jobs. 
And the US Postal Service has ordered more than 9,000 EVs from Ford, under a $10 billion project to electrify its fleet. The Ford E-Transit Battery EVs are part of plans to electrify 75% of its vans – over 60,000 vehicles – during the next five years. 
Land & Nature  
Today on World Wildlife Day, Carlsberg, BrewDog and a number of football clubs have joined companies showing their support for nature by removing the animals from their logos. The #WorldWithoutNature campaign, organized by WWF each year, highlights ways that businesses and individuals can play a part in protecting and restoring the natural environment. 
To Brazil, where in a race to halt destruction of the native forests and vegetation that cover almost 80% of its territory, the region of Pará is implementing an ambitious bioeconomy plan. The aim is to generate jobs and preserve the environment by increasing support for local sustainable businesses that use practices derived from traditional and indigenous knowledge. The $232 million 'PlanBio' was announced at COP27, in the hope of turning Pará – currently Brazil's main emitter of CO2 – into a carbon-neutral state. Natura &Co are one of the multinationals already working with local cooperatives in the area. 
And companies including Nestlé and General Mills have shared insights into how their growing use of regenerative farming methods is supporting soil protection. The US IRA, passed last year, earmarked nearly $20 billion over five years to support environmental benefits in agriculture and forestry, including sequestering greenhouse gas emissions in soil. General Mills has more than 235,000 acres engaged in regenerative agriculture and aims to increase that to one million acres by 2030 – about 30% of its farming supply chain. Nestlé aims to source 20% of its key ingredients from regenerative agriculture by 2025 and half by 2030. 
Built Environment & Heavy Industry 
In Germany, the government has shared plans to ban gas and oil heating in new or renovated buildings from next year. A new law is expected that will require new buildings to get two-thirds of their heating from renewable sources, with new and enhanced subsidies for clean energy installations like heat pumps expected to be part of the package. 
To Japan, where the country's largest steelmaker – Nippon Steel – is exploring a hydrogen-powered green steel project outside its home market that could cost around $733 million. The company, which plans to cut emissions by 30% by the end of the decade, is considering Australia and Brazil, among others as locations for the site. Steelmaking and other industrial emissions currently account for almost 40% of Japan's CO2 footprint. 
Lastly, green building technology startup BlocPower has raised over $150 million to retrofit tens of thousands of US dwellings with climate-friendly appliances. The funds – raised from investors including the Microsoft Climate Innovation Fund and Credit Suisse – will aid the expansion of BlocPower's software, which identifies buildings in need of retrofits and recommends the best technologies to lower their emissions.
Company Commitments 
13 companies committed to set science-based targets through the SBTi Net Zero pathway: 
ACCA (Association of Chartered Certified Accountants) – UK-based educational institution 
Akplas – Turkish plastics and components producer 
Cement Australia Pty Ltd – Australian cement company 
Comvita Limited – New Zealand-based food company 
Cymmetrik (Shenzhen) Printing Co., Ltd. – Taiwanese packaging company 
Hong Kong Science & Technology Parks Corporation – Hong Kong-based real estate company 
Kekén – Mexican meat producer 
Match Group – US-based software company 
Natural Power Consultants Ltd – UK-based energy consultancy 
Pegasystems Inc – US-based software company 
EVER SHINE TEX,TBK – Indonesian textiles company
R.E.A. Holdings plc – UK-based palm oil company 
The Shanghai Commercial & Savings Bank, Ltd. – Taiwanese bank 
6 companies committed to set science-based targets through the SBTi standard pathway: 
Bath & Body Works – US-based retailer 
Gruppo Veronesi – Italian meat producer 
LIVEO RESEARCH AG – Swiss packaging company 
Novo Holdings A/S – Danish holding company, Diverse Financials, Insurance 
Oterra A/S – Danish food company 
proALPHA Group GmbH – German software company 
25 companies and SMEs had their science-based targets approved by SBTi: 
CRH plc – Irish construction company 
Dana Incorporated – US-based auto component company 
Dufry International AG – Swiss retailer 
EDP – Energias de Portugal S.A. – Portuguese utility 
Elekta AB – Swedish healthcare company 
Fedrigoni Group – Italian paper company 
GANGA TOURIST INDIA PRIVATE LIMITED – Indian car rental company 
GLOBALWORTH REAL ESTATE INVESTMENTS LIMITED – UK-based real estate company 
GripGrab ApS – Danish apparel retailer 
HOKUSAN COMPANY LIMITED – Japanese trading company 
JDC CORPORATION – Japanese construction company 
Landsec – UK-based real estate company 
Lexmark International, Inc. – US-based hardware company 
Nemak, S.A.B. de C.V. – Mexican auto components company 
Nomura Real Estate Private REIT, Inc. – Japanese real estate company 
Pacific Rundum Co., Ltd. – Japanese chemical company 
SIGMA Corporation – Japanese hardware manufacturer 
Solvay – Belgian chemical company 
SQUARE – French software company 
Terna S.p.A. – Italian utility 
The Cadmus Group LLC – US-based consultancy 
The Packaging Group GmbH – German packaging company 
TUI Group (TUI AG) – German leisure company 
Viaplay Group AB – Swedish streaming platform 
Wella International sarl – Swiss hair care company 
31 companies joined the SME Climate Hub. 
Total number of companies committed to RE100: 399 
Total number of companies committed to EP100: 126 
Total number of companies committed to EV100: 127 
Total number of companies committed to SteelZero: 31 
Total number of companies committed to ConcreteZero: 28 
Total number of companies and SMEs committed to SBTi: 4,633 (2,303 committed, 2,330 approved) 
Total number of SMEs committed to SME Climate Hub: 5,646 
Total number of companies committed to The Climate Pledge: 400 
Webinars & Events 
NCS Gamechangers in the Voluntary Carbon Market: Webinar 2: March 9 
FT Climate Capital Live: March 15-16 
(20% discount with code WMBC) 
Eurelectric EVision: March 21-22 
Ceres Global: March 22-24 
(10% discount with code WMB10) 
Economist Impact Sustainability Week Europe: March 29-31  
(15% discount with code WMBC/S15) 
Coalition Jobs 
SBTi Scope 3 Lead at CDP 
Various posts at BSR 
Various posts at Ceres 
Various posts at CLG Europe (CISL) 
Various posts at Climate Group 
Various posts at WBCSD 
Various posts at SBTi