Net zero transition – the latest signals of change: May 5, 2023
We Mean Business Coalition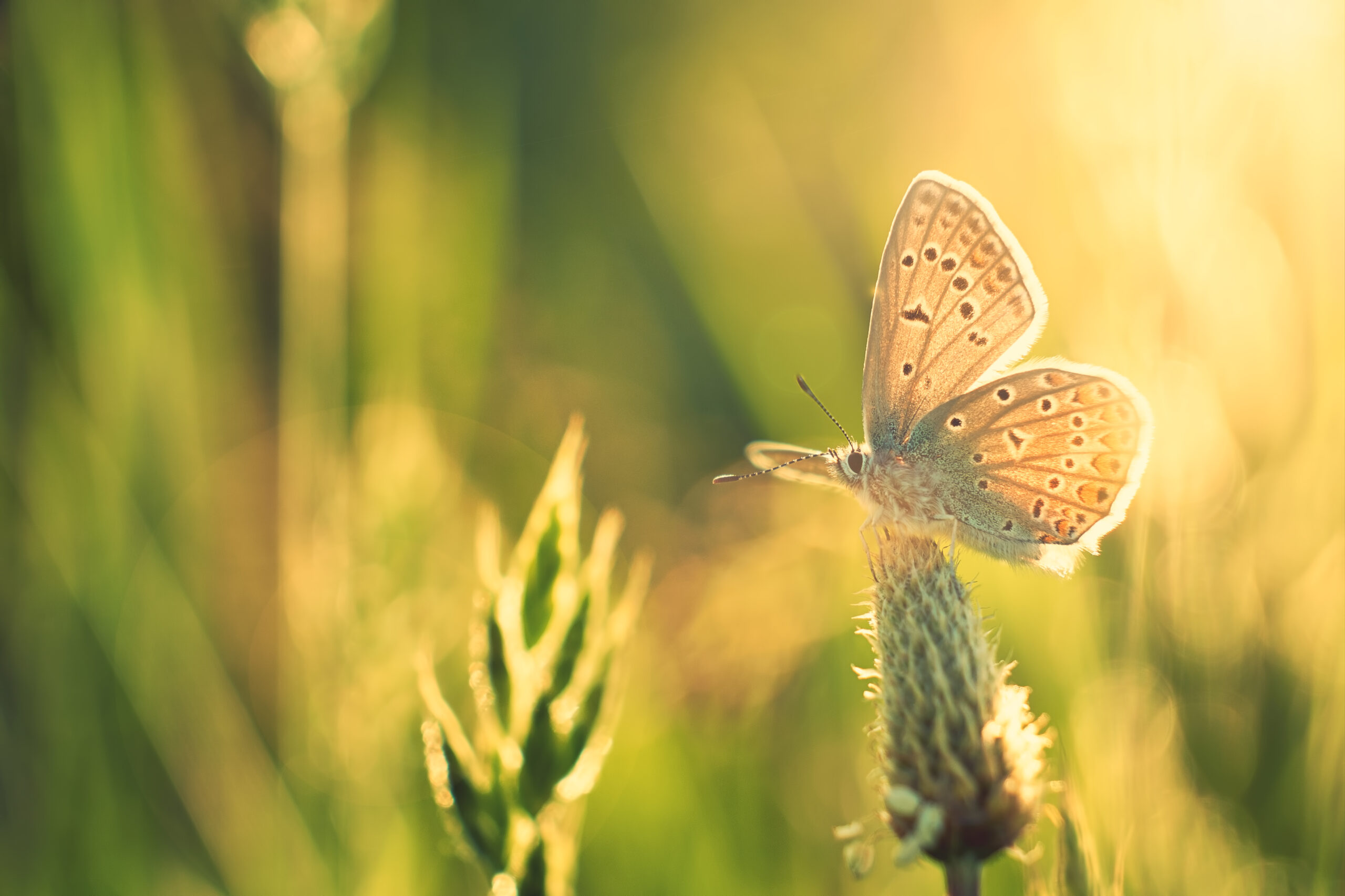 The latest signals of change include EV manufacturing interest in Thailand and solar farm innovations supporting biodiversity.
Net Zero Economy
At the Petersberg Climate Dialogue in Berlin this week – considered preparation for the COP Climate Summit later in the year – German Foreign Minister Annalena Baerbock called for a global target for the expansion of renewable power, building on the recent G7 ministers' agreement on wind and solar goals. Baerbock also said that donor countries were now on track to meet the overdue $100 billion climate finance pledge – three years later than promised. Dan Jorgensen, Denmark's minister for global climate policy and development, told Reuters that finally meeting this goal could unlock progress in other areas of climate negotiations this year.
A new report from the Asian Development Bank has found that the benefits of transitioning to net zero greenhouse gas emissions for countries in developing Asia would outweigh the costs fivefold, if effective policies are implemented. The authors predict that net zero policies would improve air quality so much as to avoid almost 350,000 premature deaths annually in the region by 2030, while creating 2.9 million jobs in the solar and wind energy sectors by 2050. The cost of achieving net zero could be lowered by 10-20% by acting immediately rather than waiting until 2030, the report says. 
It was also reported today that India plans to stop building new coal-fired power plants, except those already in the pipeline. A government source revealed that a key clause has been removed from the final draft of the country's National Electricity Policy (NEP). In the first draft of the NEP, India had said it may add new coal-fired capacity.
Norway and the EU have signed a 'Green Alliance', committing to work together on tackling climate change, protecting nature and developing the technologies needed to transition away from fossil fuels. The agreement will cover areas including nature protection, reversing biodiversity loss, and adaptation. It follows a similar deal made between the EU and Japan in 2021. 
Energy 
A project to lay 3,800 km of subsea cable connecting clean power projects in Morocco with the UK has closed a further £30 million funding round from investors including Octopus Energy. The developer Xlinks estimates that that its project could supply the UK with 3.6 GW of renewable electricity by the end of the decade, amounting to 8% of the country's current requirements, while creating thousands of jobs in Morocco. "When people ask 'how will you power heat pumps and electric cars when it's not windy?' — this is a big part of the answer," said Octopus Energy CEO Greg Jackson. 
The Indian government has shared plans to triple the capacity of auctions used to allocate renewable energy projects in the country over the next year. A new timeline aims to strike agreements on 50 MW of wind and solar capacity by March 2024, compared to an average annual capacity of 15 GW over the past five fiscal years. State-run power companies including Solar Energy Corporation of India Ltd will conduct the auctions. 
And British utility company SSE has advocated for energy security and lower prices for consumers through a rapid renewables build-out in the UK and Ireland. "Consumers everywhere across Europe have seen prices rise significantly," SSE CEO Alistair Phillips-Davies said in an interview, adding that "we can bring those costs down hugely… by getting the energy transition right."
Transport 
Founding EV100 member LeasePlan has taken significant steps forward in its partnership with G4S to decarbonize the company's vehicle fleet by 2040. Since 2021, LeasePlan has been working with G4S in the UK and Ireland on reducing emissions from its 1,600 car and light-commercial vehicles. Three quarters of the cars G4S ordered last year were low-emission vehicles, according to the company, avoiding 1,000 tonnes of emitted carbon.
The US state of California has approved new rules that will require the trucking and railroad industries to dramatically reduce diesel engine pollution, in a move that several other states are looking to follow. Under the new legislation, which will require approval from the Biden administration, fleet owners operating vehicles for private services such as last mile delivery will begin their transition toward zero emission vehicles starting in 2024. The measures are predicted to  result in $26.6 billion in health savings from reduced pollution and save fleet owners $48 billion in operating costs through 2050. 
Chinese auto company CATL is in talks with Thailand's government about beginning production in the country. The world's biggest maker of electric car batteries is among several EV companies, including BYD and Hyundai, looking to capitalize on Thailand's history and expertise in car making, which accounts for 10% of its GDP.
Land & Nature  
VF Corp — the company behind brands including Timberland, The North Face and Vans — has seen growing successes for its regenerative cotton farming initiatives in Haiti. Conducted in partnership with the Smallholder Farmers Alliance, the scheme encourages regenerative agriculture practices with greater importance placed on soil health, water retention, and local economic benefits. The company's previous sustainable agriculture initiatives in Haiti have seen as much as a 40% increase in smallholder farmers' organic crop yields and 50-100% increases in farmers' incomes. 
Regenerative farming is also gaining traction in the UK, where McCain Foods has partnered with Natwest to provide farmers with funding to support the upfront investments required to adopt regenerative practices. The company has committed to adopt regenerative agriculture across its entire potato supply chain by 2030. Both McCain and Natwest are also new members of the Sustainable Markets Initiative Agribusiness Task Force, which aims to scale green practices across the global farming sector. 
And the US state of Minnesota has become the epicenter of a 'solar-plus-pollinator' trend to improve biodiversity at solar farms. Local electric cooperative Connexus Energy has grown pollinator meadows across 120 acres of its solar sites in the state since 2014. The meadows create habitats for species like butterflies and boost the local economy through additions such as beehives that supply a local honey maker. The company is now engaging with the Midwest Renewable Energy Tracking System platform to incentivize other energy producers to employ similar 'agrivoltaic' methods. 
Built Environment & Heavy Industry 
A further boost for Sweden's H2 Green Steel has been announced in the form of a $1.8 billion deal to supply Italy's Marcegaglia with low-carbon steel across the latter's operations in Poland, the UK and southern Europe. The seven-year agreement will see steel produced using zero-emission hydrogen delivered to Marcegaglia, which has 37 steel plants across three continents. H2 Green Steel's growing number of customers means it now has a guaranteed market for its fossil-free steel of over 1.5 million tonnes per year when its plant's large-scale operations begin in 2025. 
In New York, lawmakers have passed the country's first ban on gas heating for new buildings. Under the All-Electric Building Act, from 2026, new buildings under seven stories won't be allowed to include stoves, furnaces or water heaters that burn gas or other fossil fuels, with larger buildings required to comply from 2029.
Lastly, UK property giant Grosvenor has shared its 2022 Annual Review, in which it claims to have reduced emissions by 24% over the last two years since its target to achieve net zero by 2040 was approved by SBTi. The company's Chief Executive Mark Preston said that Grosvenor has a "commitment to further reduce our direct and indirect emissions across all our businesses to deliver, at a minimum, a science-based carbon reduction in line with limiting global warming to 1.5°C." 
Company Commitments 
1 company committed to procuring 100% renewable energy via RE100: 
ASM International – Dutch manufacturer 
7 companies committed to set near-term science-based emissions reduction targets: 
Ariston Group – Italian building products company 
Atakey Patates Gıda San. ve Tic. A.Ş. – Turkish food and beverage company 
CAPSAVE FINANCE PRIVATE LIMITED – Indian financial company 
Denave India Private Limited – Indian professional services company 
Flexsys America LP – US-based chemical company 
Morssinkhof Plastics – Dutch waste management company 
ZUP Emiter Sp.Z.o.o – Polish electrical equipment manufacturer 
14 companies committed to set science-based emissions reduction targets following the Net Zero Standard: 
AMBIPAR PARTICIPAÇÕES E EMPREENDIMENTOS S.A. – Brazilian professional services company 
Beacon Impex Pvt. Limited – Pakistani textile company 
BXP – US-based real estate company 
EDP Renováveis, S.A. – Spanish energy company 
Groupe FSD – French auto component company 
Huawei Technologies Deutschland GmbH – German hardware company 
Inspired Thinking Group (Teamitg) Ltd – UK-based media company 
Iochpe-Maxion S.A. – Brazilian auto component company 
Misfat Filtration – Tunisian auto component company 
Momentive Performance Materials Inc. (Group) – US-based chemical company 
Moore Kingston Smith LLP – UK-based professional services company 
PTC Inc. – US-based software company 
TELUS Corporation – Canadian telecoms company 
Zelenza Sistemas de Información S.A. – Spanish telecoms company 
18 companies had their science-based emissions reduction targets approved: 
Clearwater Paper Corporation – US-based paper company 
Colruyt Group – Belgian retailer 
Formosa Chemicals and Fibre Corporation – Taiwanese chemical company 
Frasers Property Industrial – Australian real estate company 
Green Plains Inc. – US-based chemical company 
Jungbunzlauer International AG – Swiss chemical company 
Lion Corporation – Japanese consumer products company 
MGM Resorts International – US-based hotel group 
NBN Co Limited – Australian telecoms company 
NEMERA – French healthcare company 
Scan Global Logistics A/S – Danish logistics company 
Stahl Holdings B.V. – Dutch chemical company 
Strategic Sports LTD – Hong Kong-based consumers products company 
Sylvamo Corporation – US-based forestry company 
Telent Technology Services Ltd – UK-based telecoms company 
Tencent Holdings Limited – Chinese software company 
Unilin Group – Belgian building products company 
Vontier Corporation – US-based electrical equipment company 
17 SMEs had their science-based emissions reduction targets approved: 
AICHISYSTEM. CO., LTD. – Japanese auto component company 
Airam Electric – Finnish consumer products company 
Ambient Enterprises Holdco LLC – US-based construction company 
Conceria Stefania S.p.A. – Italian construction company 
HAYASHI Inc. – Japanese trading company 
HopLop – Finnish hotel group 
Huiskula Oy – Finnish retailer 
Matsugatani lron works construction co.,Ltd – Japanese construction company 
Meginfelag Búnaðarmanna LVAÁ – MBM – Danish food company 
Mercator IT Solutions Ltd – UK-based software company 
MizunoueSaigaibougu Co.,Ltd – Japanese retailer 
OBORA PRINTING Co .,Ltd. – Japanese trading company 
Oreficeria Cora S.r.l. – Italian textile company 
QuestGates Ltd – UK-based professional services company 
Tuorekartano Oy – Finnish food company 
VectorCSP – US-based professional services company 
WEED PLANNING CO.,LTD. – Japanese trading company 
Total number of companies committed to RE100: 404 
Total number of companies committed to EP100: 126 
Total number of companies committed to EV100: 127 
Total number of companies committed to SteelZero: 36 
Total number of companies committed to ConcreteZero: 30 
Total number of companies and SMEs committed to SBTi: 4,982 (2,374 committed, 2,608 approved) 
Total number of SMEs committed to SME Climate Hub: 5,728 
Total number of companies committed to The Climate Pledge: 400 
Webinars & Events 
The Climate Pledge Passport Launch: May 8 
Ceres – Who, What, When for Non-EU Companies: The EU Corporate Sustainability Reporting Directive: May 10 
CLG Europe – Circular Savings: Business perspectives on energy savings through circular practices: May 12 
FT Moral Money Europe: May 24-25  
(20% discount with code WMBC) 
Economist Sustainability Week USA: May 30-June 1 
(15% discount with code WMBC/MP15)
Coalition Jobs 
Strategist, Climate & Nature at The B Team 
Various posts at We Mean Business Coalition 
Various posts at BSR 
Various posts at CDP 
Various posts at Ceres 
Various posts at CLG Europe (CISL) 
Various posts at Climate Group 
Various posts at WBCSD 
Various posts at SBTi