Net Zero Transition – Latest signals of change (01.10.21)
We Mean Business Coalition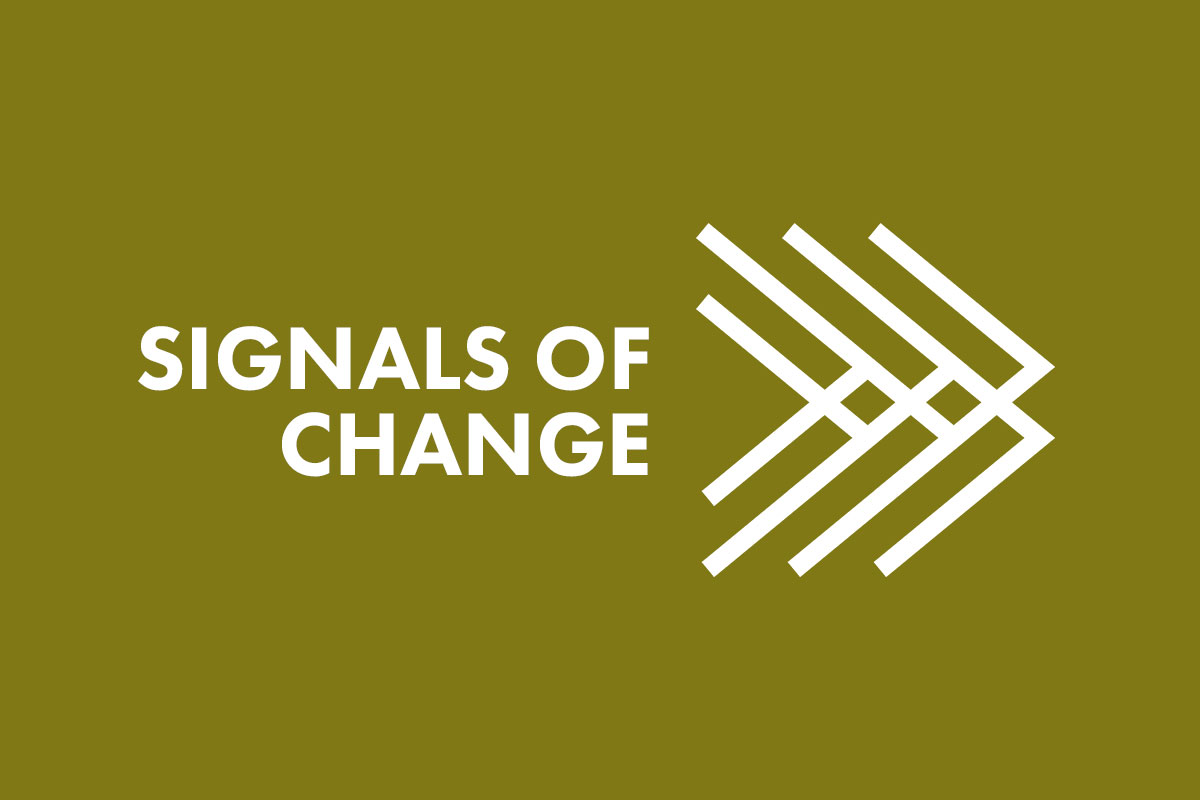 Here are just some of the signals of change from the past week, demonstrating the transition to a resilient and inclusive net-zero economy. 
Net-Zero Economy  
Over 600 businesses, representing over $2.5 trillion in revenue and employing more than 8.5 million people worldwide, have signed an open letter coordinated by the We Mean Business Coalition, calling on the G20 leaders to align with 1.5ºC, end coal financing and deliver on the $100 billion climate financing commitment to developing nations. While current national decarbonization targets fall far short the 1.5°C pathway, a number of key, high-priority actions can help close the gap, the latest report by the Energy Transitions Commission finds. Norway's sovereign-wealth fund announced it is about to receive the political green light to insist that all companies in its portfolio have clear targets for cutting CO2 emissions. A coalition 220 financial institutions sent a letter to more than 1,600 companies warning that only science-based targets to reduce emissions will be deemed appropriate in tackling the climate crisis. Thousands of people took the street in Berlin and Milan to call for urgent action on climate change, joined by Greta Thunberg and praised by Pope Francis. Secondary school children in the UK are among those demanding new mandatory teaching – with exams – on climate science. European Parliament members rejected three attempts by some lawmakers to block the European Union's proposed rulebook for sustainable investments.
Net-Zero Energy  
The Australian government committed to provide $180 million in grants to support the development of carbon capture, use and storage (CCUS) projects. Swedish power utility Vattenfall has joined the Business Ambition for 1.5ºC campaign. Former head of oil at Glencore Alex Beard, who used to trade as much as 7% of the world's oil, is now raising money to build a portfolio of strategic battery sites across the UK to support the renewable energy industry. India's Chalet Hotels has joined Climate Group's EP100 initiative, to double energy productivity.
Net-Zero Transport   
Airbus is confident it will bring hydrogen-powered planes into service by 2035: 'Hydrogen has an energy density three times that of kerosene – [technically it] is made for aviation.' Ford announced $11.4bn investment in electric vehicle plants, in a move that will 'build zero-emission cars and pickups at scale for American customers' and 'create 11,000 jobs.' The UK Department of Transport is consulting on raft of regulatory measures to support EV charging infrastructure, drones and autonomous shipping. Rolls-Royce announced it will only produce electric cars by 2030, with its first fully-electric powered car to be on market in the fourth quarter of 2023. Ford Motor plans to spend $11bn alongside South Korea's SK Innovation to build 4 plants to supply batteries and vehicles. India's Chalet Hotels has joined Climate Group's EV100 initiative, to accelerate the transition to electric vehicles. Swedish trucking firm Nobina has committed to set a science-based target, while Eurostar International has joined the Business Ambition for 1.5ºC campaign. And from November, Australians will be able to use nationwide public transport for the equivalent of $3 a day.
Net-Zero Built Environment & Heavy Industry  
UK construction and engineering firm Dyer & Butler has committed to set a science-based target, while UK house builder Crest Nicholson, UK construction firm Severfield, US restaurant group Panera Bread and US real estate company Weyerhaeuser have joined the Business Ambition for 1.5ºC campaign. UK chemicals company Victrex and Finnish chemicals company Teknikum Group have also joined the campaign.
Net-Zero Land and Nature 
Online retail giant Amazon has announced a €20 million allocation for nature-based projects to improve environmental conditions in the communities where it operates across Europe, as part of its Right Now Climate Fund. Mars Wrigley announced a new venture with 12Tree, a transformative asset manager and operator in the area of agroforestry, and ECOM, one of the world's largest suppliers of sustainable cocoa beans. Colombian food production companies CASALUKER S.A and LUKER AGRÍCOLA have joined the Business Ambition for 1.5ºC campaign, along with Austrian paper and pulp company Heinzel Holding GmbH. And an Irish yacht that twice circumnavigated the North Pole has taken on a new life as part of an international project to highlight climate breakdown.