Net zero transition – the latest signals of change (02.12.22)
We Mean Business Coalition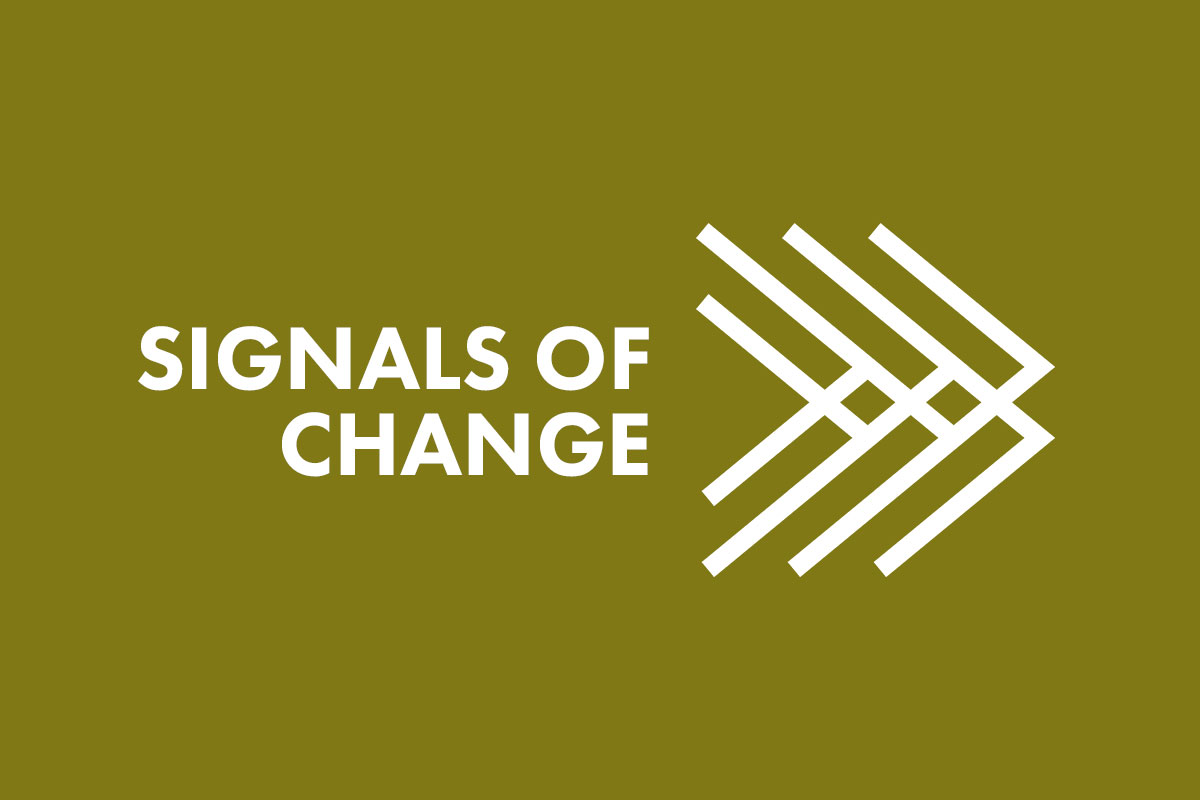 Here are the latest Signals of Change, demonstrating the transition to a resilient and inclusive net zero economy.
Net Zero Economy 
As India steps into its role as G20 Chair from next week, the country has pledged to prioritize climate. The announcement comes as India has been beefing up its climate credentials, with its recent domestic targets on renewable energy now more ambitious than the Paris Agreement goals it has submitted to the UNFCCC.
In its net zero November round-up, Edie presents six clever climate innovations. These include the world's first commercial CO2-to-methanol conversion plant, which uses captured waste carbon dioxide and hydrogen gases instead of fossil fuels for production. Also included are solar roof tiles that can be nailed on to household roofs, and bladeless wind turbines for cities.  
US-based finance firm MSCI has enhanced its science-based target in a bid to reach net zero by 2040 and align with a 1.5°C trajectory. The company has shortened its timeline for reducing emissions by five years to 2030. It is now aiming to reduce Scope 1 and 2 emissions by 80% and Scope 3 emissions by 50% by 2030. In comparison, the company's previous targets were at 50% and 20% respectively. 
Lastly, Stockholm-based Nordic-Baltic banking group Swedbank has set climate targets for its lending portfolio for 2030. Committed to both the Science Based Targets initiative and the Net Zero Banking Alliance, the lenders' targets are 1.5°C-aligned and have been set across a number of sectors including mortgages, commercial real estate, oil and gas, power generation and steel.  
Energy 
Wary of its reliance on hydropower due to ongoing and severe droughts, Ethiopia is looking to another form of renewable energy. Situated on the northern tip of the East African Rift System, the country is now developing geothermal energy with a state-run geothermal power plant already generating 7.5 MW of power a year thanks to investment from the World Bank, the national government and Iceland. Now there are plans to expand capacity to 35 MW by 2028.  
Meanwhile, in the US there are now $25.7 billion of clean-energy factories in the works – and the more clean jobs that they generate, the more they're winning over people from across the political spectrum to embrace solar power, batteries and electric vehicles. The news comes as a 275 MW solar and 125 MW energy storage plant begins operations in Texas. Firms that have already signed power purchase agreements with the plant include The Home Depot, NRG Energy and The Hershey Company.  
Next to the UK, where two Scottish energy firms have been awarded a total of more than £14 million by the UK government to help them develop new energy storage technologies. The businesses, which are both investing in battery technology to store renewables, are winners of the UK's Longer Duration Energy Storage competition, which aims to improve the resilience of the national grid.  
Also in Scotland, Google has signed a major power purchase agreement with the Moray West offshore wind farm. The move is part of Google's wider plans to reach zero carbon energy globally by 2030. 
Transport 
This week saw a series of coups for decarbonized air travel. First up, Rolls-Royce and its program partner easyJet have successfully run an aircraft engine on hydrogen in a world aviation first. In a ground-test, the regional aircraft engine used green hydrogen created by wind and tidal energy. Meanwhile, Airbus announced the commencement of its work on fuel-cell engine technology for aircraft, reaffirming its plans to introduce a hydrogen-powered commercial aircraft by 2035.  
In France, Nestlé Waters is set to become the first company in Europe to benefit from rail freight using hydrogen fuel cells which relies on a renewable or 'green' hydrogen supply. The solution is being developed by French multinational rolling stock firm Alstom and French energy giant ENGIE.  
In the UK, Mayor of London Sadiq Khan is pressing ahead with plans to expand the Ultra-Low Emissions Zone (ULEZ) to cover all of Greater London in 2023, with a scrappage scheme to support residents and businesses. Meanwhile, Amazon – which says it has made 5 million deliveries within ULEZ so far in 2022 using its e-cargo bikes and electric van fleet – has announced plans to expand its e-cargo fleet in the UK, tripling the number of e-cargo bikes making deliveries in the capital. To further accelerate the shift to EVs, Mayor Khan has announced plans to create 100 new EV charging bays on some of the city's busiest roads. 
However, it's the Spanish capital Madrid which takes the prize for the most innovative transport solution this week, with the deployment of the city's roaming rapid mobile EV-charging van. EV drivers can summon the mobile charger using an app, and it can reportedly charge vehicles from 0-80% in just 15-25 minutes.
Finally, in a world first, EU legislators have agreed to begin pricing shipping emissions. The move to include maritime transport within the EU's emissions trading scheme will require ship operators to pay for their carbon emissions for the first time, and is expected to be agreed at final talks on December 16-17.  
Land and Nature  
While governments gear up for the COP15 biodiversity conference in Montreal next week, CDP has published its first ever biodiversity questionnaire. It shows that nature reporting is starting to gain ground, with 30% of responding firms having made a public commitment or endorsed biodiversity-related initiatives, with another 25% planning to do so within two years. However, this growing concern is not yet translating into action – bolstering the case for mandatory biodiversity disclosure. 
This comes as new analysis shows that nature capital is rising up the agenda for policymakers and the financial services sector. The report, from the Association for Financial Markets in Europe (AFME) and EY, offers five recommendations ahead of COP15: policies to better translate nature-related data for financial services firms, a global nature reporting framework, metrics to define meaningful impacts on biodiversity, standardized classifications for the nature-based finance sector, and a "currency for nature." 
Meanwhile, Spain's Iberostar hotel group, signatory of the Glasgow Declaration on Sustainable Tourism, has shown a way forward by revealing its net zero pathway, which gives nature-based solutions a prominent role. Iberostar's verified science-based targets combine cuts to emissions across Scopes 1-3 with targeting 500,000 metric tonnes of carbon removal capacity from nature-based solutions by 2030, going above and beyond its own value chain emissions. 
Lastly, land use-reducing vertical farming is seeing positive signals in the UK capital, with London startup Zero Carbon Farms set to double its subterranean growing space, responding to strong demand for its produce from retailers like Marks & Spencer. The company says working with supplier Octopus Energy has meant it has avoided the worst effects of the recent spike in energy prices, and sees a bright future for its farming techniques, which use up to 90% less water and 95% less fertilizer than typical agricultural methods. 
Built Environment and Heavy Industry 
First up, the Canadian government has announced a new CAD $250 million federal grant program that will help to offset the costs of switching from oil to heat pumps. The policy will see households being eligible for up to CAD $5,000 upfront rather than having to seek reimbursement.  
Next, to green steel and the launch of a partnership between Primetals Technologies and Indian producer Tata Steel, who together will intensify their work on green steel and decarbonization. Tata Steel is already working on a plan to transition to low-carbon technologies at its steel mills in the UK and the Netherlands, while Primetals Technologies is currently developing a new green steel technology to replace blast furnace plants.  
Staying with green steel, SAP and Salzgitter AG are joining forces to accelerate sustainable German steel-making. Much progress is needed if the steel sector is to reach its goal to decarbonize by 2045, and the steelworks operated by Salzgitter alone accounts for around eight million tons of CO2 each year – around 1% of Germany's CO2 footprint.  
And to wrap up, a new report from the International Energy Agency out this week has forecast that the ongoing global energy crisis will drive a surge in heat pump sales worldwide. Global heat pump sales rose by nearly 15% in 2021, double the average of the past decade, led by the EU where they rose by around 35% year-on-year. 
Commitments 
1 company joined RE100: 
Ansell – Australian biotech company 
13 companies committed to set science-based emissions reduction targets: 
Beijer Ref AB – Swedish refrigeration wholesaler 
CHIRON Group SE – German electrical equipment manufacturer 
ELSEWEDY ELECTRIC – Egyptian electrical equipment manufacturer 
Eversource – US-based energy utility 
Fastighets AB Regio – Swedish real estate company 
Gruppo Amadori_GESCO Sca – Italian food company 
Itochu Techno-Solutions – Japanese IT company 
Jokey SE – German packaging company 
Molkerei Gropper – German food company 
Rentschler Biopharma SE – German biotechnology company 
TF Value-Mart Sdn. Bhd. – Malaysian food retailer 
True. – UK-based bank 
Xella International GmbH – German construction materials manufacturer 
17 companies committed to set science-based emissions reduction targets through the Net Zero Standard pathway: 
2 Sisters Food Group – UK-based food company 
Aritzia LP – Canadian fashion company 
BDO LLP – UK-based accountancy firm 
Danish Technological Institute – Danish tech company 
Denim-E (Pvt.) Limited. – Pakistani fashion company 
Finastra – UK-based fintech company 
Guidewire Software Inc. – US-based software company 
Indutrade AB – Swedish tech company 
JCDecaux SA. – French advertising company 
Mazars SC – Belgian auditing firm 
Promax Textile Co., Ltd. – Taiwanese textiles company 
Recycling Lives Holdings Limited – UK-based recycling company 
Rovensa Group – Portuguese farming company 
SHYANG SHIN BAO INDUSTRIAL CO., LTD – Taiwanese textiles company 
Star Asia Trading Pte.Ltd – Chinese textiles company 
TKF – Dutch electrical equipment manufacturer 
ViaCon – Swedish construction company 
41 companies had their science-based emissions reduction targets approved: 
Agromaks Sp. z o.o. – Polish pet food company 
Airties Group S.A.S. – Turkish telecoms company 
Ana Luisa – US-based jewelry retailer 
Automatismes du Centre Est – French electrical equipment manufacturer 
Bergzeit GmbH – German retailer 
Boujyokenkyusyo Co.,Ltd. – Japanese trading company 
BOUYGUES TELECOM – French telecoms company 
Carbon Free Network, Inc. – Japanese renewable energy company 
Corbion – Dutch chemical company 
CPC Project Services LLP – UK-based professional services company 
De La Rue plc – UK-based manufacturer 
Earth Matters APS / Living Flowers – Danish retailer 
Edelman – US-based communications company  
Global Via Infraestructuras S.A. – Spanish transportation company 
Guangzhou Battsys Co., Ltd. – Chinese battery manufacturer 
HASHIMOTO METAL CO.,LTD – Japanese manufacturer 
Hoso Industry co.,ltd – Japanese paper company 
Ingredion Incorporated – US-based food company 
International Conflict and Security Consulting Ltd. – Maltese consultancy 
JetBlue – US-based airline 
Logicor Europe PLC – UK-based real estate company 
Marks and Spencer Group plc – UK-based retailer 
Mettler-Toledo International Inc. – Swiss manufacturer 
Murakami Lumber Co., Ltd. – Japanese timber producer 
Nozawa Co., Ltd. – Japanese manufacturer 
NUMBER THREE, INC. – Japanese chemical company 
Obayashi Corporation – Japanese construction company 
Pascall+Watson – UK-based architecture firm 
PH-CH SAS – French champagne producer 
Prime Forest Products LLC – US-based timber producer 
Progress-Werk Oberkirch AG (PWO AG) – Germany auto manufacturing company 
Ralf Bohle GmbH | SCHWALBE – German tire manufacturer 
SCR-Sibelco NV – Belgian construction materials manufacturer 
SDS CO LTD – Japanese chemical company 
SHIMADZU CORPORATION – Japanese healthcare equipment company 
TopWin srl – Belgian professional services company 
TRAC International Ltd – UK-based engineering company 
Tsujiseiki.Co., Ltd. – Japanese auto manufacturing company 
Votorantim Cimentos – Brazilian construction materials manufacturer 
YAMADAMEKKI KOUGYOUSYO Co.,Ltd. – Japanese auto manufacturing company 
Zuellig Pharma – Singaporen pharmaceutical company 
27 companies joined the SME Climate Hub. 
Total number of companies committed to RE100: 391 
Total number of companies committed to EP100: 125 
Total number of companies committed to EV100: 127 
Total number of companies committed to EV100+: 5 
Total number of companies committed to SteelZero: 29 
Total number of companies committed to ConcreteZero: 20 
Total number of companies committed to the SME Climate Hub: 5,338 
Total companies committed to the Science Based Targets initiative: 4,151 (2,132 committed, 2,019 approved) 
Webinars & Events
COP15: December 5-17 
Ceres: The 2022 Climate Risk Scorecard – Assessing U.S Financial Regulator Action: December 6  
BSR: State of Play of European Sustainability Reporting Regulation Discussion: December 15 

UNEP FI Sustainable Investment Forum Europe 2023: March 28 
Coalition Jobs
Various posts at We Mean Business Coalition 
Various posts at BSR 
Various posts at CDP 
Various posts at Ceres 
Various posts at CLG Europe (CISL) 
Various posts at Climate Group 
Various posts at WBCSD 
Various posts at SBTi