Net Zero Transition – Latest Signals of Change – (12.11.21)
We Mean Business Coalition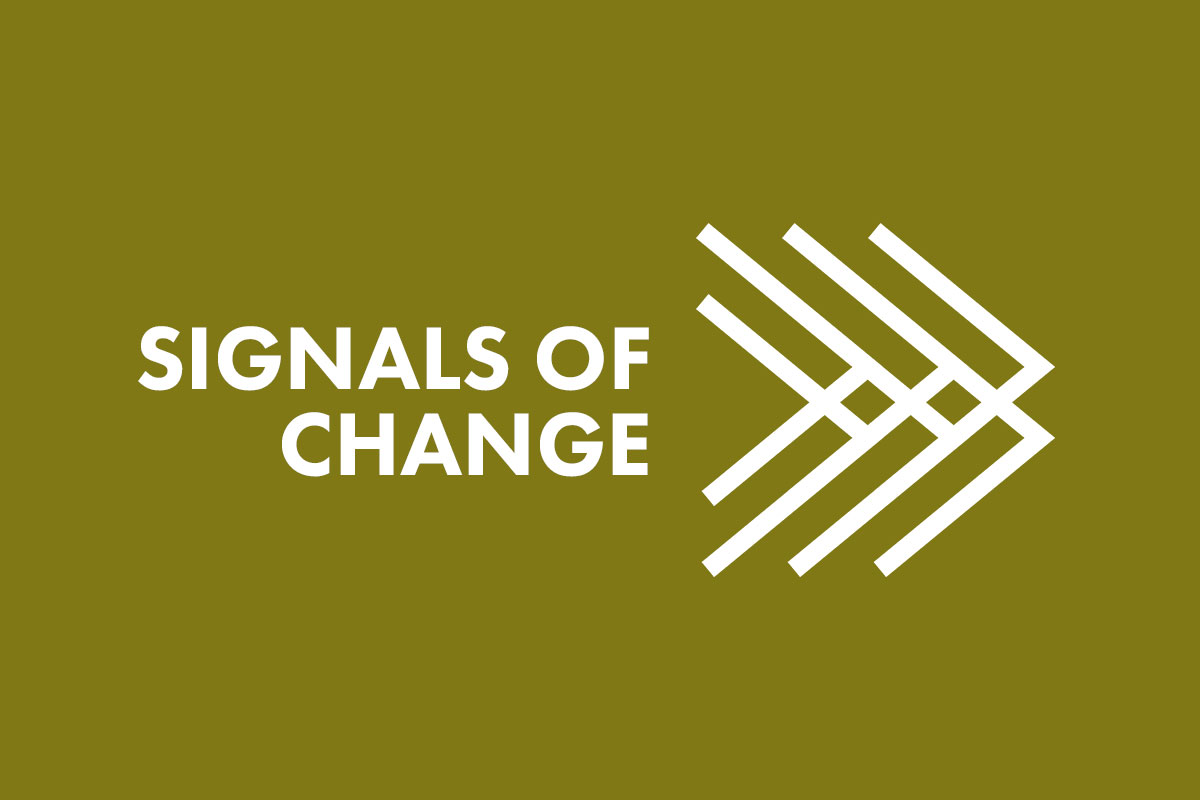 Here are just some of the signals of change from the past week, demonstrating the transition to a resilient and inclusive net-zero economy. 
Net-Zero Economy   
The number of companies setting 1.5°C-aligned science-based targets has now surpassed 1,000, the Science Based Targets initiative (SBTi) and the United Nations Global Compact announced at COP26. The companies collectively represent over $23 trillion in market capitalization, span 53 sectors over 60 countries and have more than 32 million employees. Meanwhile, the Science Based Targets initiative has launched a new report celebrating its climate action and ambition in line with limiting global warming to 1.5°C. The UK Corporate Leaders Group (CLG UK) has launched a new report highlighting the role and interaction of business and policy in supporting resilient places – 'Preparing for the storm: The role of UK business and government in improving UK resilience to climate change in the UK'. The Adaptation Research Alliance (ARA) launched with a network of over 90 organizations across 30 economies. The Global Resilience Index launched to help improve the way insurers, financiers and investors measure the resilience of countries, companies and supply chains. 

Net-Zero Transport    
At COP26, over 100 national governments, cities, states and major businesses have now signed the Glasgow Declaration on Zero-Emission Cars and Vans to end the sale of internal combustion engines by 2035 in leading markets and 2040 worldwide. The companies include Ford, Mercedes-Benz, General Motors and Volvo. The UK COP26 Presidency highlighted a "critical mass of support" driving the transition to zero-emission vehicles. This includes collective commitments to working towards 100% of all vehicle sales being zero emission by 2040 or earlier from markets representing 2 billion people, and automakers representing more than a quarter of car sales globally. Climate Group's EV100 initiative welcomed seven new members, joining over 100 leading companies in committing to switch their fleets to EVs and/or install charging for staff and/or customers by 2030. The seven new members have committed to electrify their combined fleets of over 250,000 vehicles by 2030. New joiners include the fifth largest fleet operator in the UK M Group Services, SK Networks from South Korea, Nichicon Corporation from Japan and US-based Gilead Sciences Inc., Mack-Cali Realty Corporation and NRG Energy Inc. A global agreement on zero emission trucks and buses, led by the government of the Netherlands and CALSTART, was also launched, with more than a dozen countries including Chile, Turkey, Austria, New Zealand and the UK signing on. Signatories will work towards achieving 100% new medium- and heavy-duty vehicle sales being zero emission by 2040, with an interim target of 30% by 2030. Meanwhile, 35 companies, countries, regions and cities committed to accelerate the rollout of EV charging infrastructure, and called on peers to follow suit, to help accelerate the shift to zero-emission transport. US car rental company Herts and Dutch railway company NS have committed to SBTi's Net Zero Standard. 
Net-Zero Land and Nature  
The UK and 44 other governments have pledged more than £3bn to make farming in the developing world greener and more resilient to climate change and to help protect valuable land from agricultural development. A host of companies took to the stage at COP26 to highlight ambition and action on halting and reversing the decline of nature by 2030. This included luxury fashion brand Burberry, which announced its biodiversity strategy to support global conservation efforts. It also included Amazon, which announced it has helped to mobilize US$1 billion to protect the world's tropical rainforests, as part of the LEAF Coalition – an ambitious public-private initiative to halt deforestation by financing large scale tropical forest protection. Funding of US$1.7 billion has been pledged by two dozen countries and foundations to support Indigenous Peoples and Local Communities from 2021 to 2025. The aim is to advance forest tenure rights and recognition of their role as guardians of forests and nature. The Global EverGreening Alliance and Climate Asset Management, announced a partnership to deliver a US$150 million nature-based carbon program in Africa to restore more than two million hectares of land. The program, which is a community-led model, aims to directly support two million smallholder farms in the next five years across six African countries – Kenya, Ethiopia, Malawi, Tanzania, Uganda and Zambia. New Zealand farming company Silver Fern Farms Limited has committed to SBTi's Net Zero Standard.  
Net-Zero Built Environment & Heavy Industry   
At COP26, the Race to Zero campaign announced a breakthrough in the real estate sector, with US$1.2 trillion in real estate assets under management now committed to halving emissions by 2030, along with 20% of architects and engineers. Over additional 40 businesses have signed the World Green Building Council's commitment to decarbonize the built environment across their portfolios and business activities. The World Business Council for Sustainable Development (WBCSD) and the Sustainable Markets Initiative (SMI) announced 28 companies have pledged to drive growth in the hydrogen market via a new initiative called H2Zero, as an essential part of the future net-zero energy system. The Race to Zero campaign announced the steel sector has reached a sectorial breakthrough towards halving emissions by 2030, with 20% of major steel producers now part of the campaign. Meanwhile, 20 commercial-scale green steel facilities are planned to be deployed by 2030, with two new sites announced this week. And a new guide, Infrastructure Pathways, was launched to help guide infrastructure development to better adapt to the impacts of climate change.

Net-Zero Energy   
The Beyond Oil and Gas Alliance (BOGA), an international alliance of national governments committed to phasing out the production of oil and gas, added six full members at COP26. Rolls-Royce will construct a new fleet of mini nuclear reactors after receiving backing from the government and private investors. The Solar Investment Action Agenda launched today, identifying opportunities for scaling up solar energy and a goal of US$1 trillion investment flowing into solar by 2030. And Italian energy company Alperia SpA committed to the SBTi's Net Zero Standard. British-Dutch multinational professional services company KPMG and US biopharmaceutical company Gilead Sciences have both committed to transition to 100% renewable electricity with Climate Group's RE100 initiative.  

Net-Zero Finance  
The Science Based Target initiative (SBTi) has released new guidance to enable the wider adoption of science-based targets by private equity investors, in partnership with Anthesis and supported by the UN PRI and signatories of Initiative Climat International (ICi).