Net-zero transition – latest signals of change (14.10.22)
We Mean Business Coalition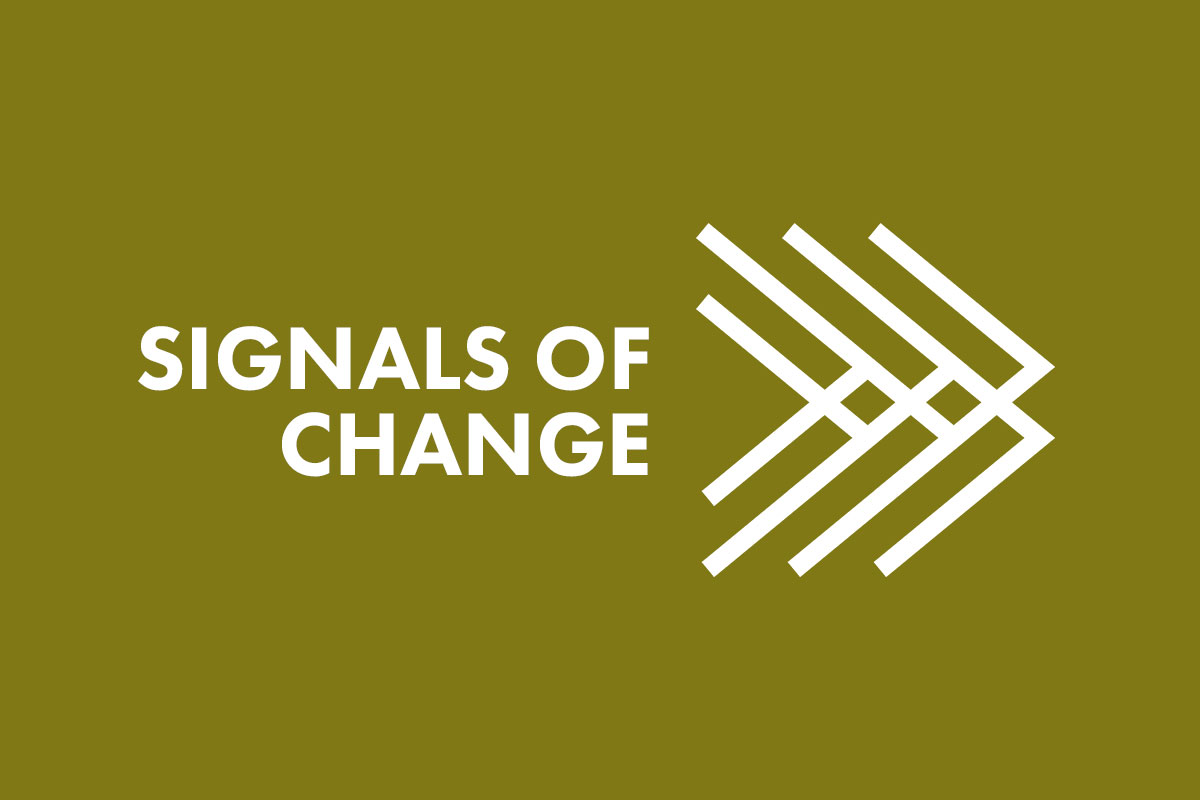 Here are just some of the signals of change from the past week, demonstrating the transition to a resilient and inclusive net-zero economy.
Net Zero Economy
Twelve of Denmark's largest companies have called on politicians to prioritize sustainability ahead of next month's general election. The firms, which include AP Moller-Maersk, LEGO, Carlsberg and Ørsted, called on the government to accelerate investments in green energy, efficiency solutions and "solid regulatory frameworks" that encourage green investments and ensure first movers are not penalized. Denmark was recently the first country to commit to loss and damage funding for countries in the global south.
Next to the UK, where the London Stock Exchange (LSE) has become the first major bourse to set listing rules for companies using carbon offsetting. Under the new rules, a fund or company would have to issue a prospectus vetted by the Financial Conduct Authority that gives details of the carbon emission-cutting project it wants to finance. This is the latest in a series of moves to bring greater transparency and due diligence to the voluntary carbon offsets market, which was worth around $2 billion in 2021.
The LSE also revealed that it will admit a $3 billion green bond from Saudi Arabia's Public Investment Fund. The first to be issued by a sovereign wealth fund, the bonds will go towards developing the Middle Eastern country's green agenda.
Ahead of COP27 the World Bank has committed to launching a new trust fund for carbon reduction projects, including decommissioning coal plants. The Scaling Climate Action by Lowering Emissions (SCALE) fund will provide grants to developing countries as they deliver pre-agreed results in reducing greenhouse gas emissions. The bank has identified three areas that are particularly well suited to such results-based financing grants: natural climate solutions based on agriculture, forestry, land-use and oceans; sustainable infrastructure such as energy and transport; and fiscal and financial solutions that directly or indirectly mobilize resources for climate actions.
Energy
General Motors has made a foray into the energy sector by announcing GM Energy – a new business unit offering solar panels and storage systems to US consumers and companies. The auto manufacturer aims to compete with Tesla, who have a similar offer aimed at giving EV owners a cheaper way to charge their vehicles. The pilot project in partnership with energy utilities holding company PG&E will begin next year.
Staying in the US, Oregon became the fourth location to open a "hybrid" renewable energy facility, combining a 200 MW wind farm, a 50 MW solar array and a 30 MW battery on the same site. Wheatridge Renewable Energy Facility was built by NextEra Energy Resources for use by the utility Portland General Electric. The combined approach can provide steadier output for the electricity needs of about 100,000 houses.
To Europe, where the European Commission (EC) has formally endorsed the Solar Photovoltaic Industry Alliance to scale up photovoltaic manufacturing under the REPowerEU plan. The EC will publish a call for membership in the alliance by November, with the initiative expected to launch by the end of the year. "Europe's solar industry already created more than 357,000 jobs," said EC Commissioner Thierry Breton. "We have the potential to double these figures by the end of the decade."
REPowerEU also forecasts annual consumption of 20 million tonnes of green hydrogen by 2030 – an ambition newly boosted by plans for a "green hydrogen corridor" that will connect southern Europe's solar potential with northern Europe's energy demand for the first time. Spanish energy company Cepsa plans to transport the green hydrogen to Rotterdam by first converting it into ammonia, with shipments from the port of Algeciras planned to begin in 2027.
Finally to India, where a new Institute for Energy Economics and Financial Analysis report projected the country will add 40 GW of new renewable energy annually until 2030, enough to power up to 30 million more homes each year. The authors believe India will reach 405 GW of renewable energy capacity by 2030, surpassing the government's target of producing 50% of its electricity from non-fossil fuel sources by the end of the decade.
Transport
Air travel reached a new milestone this week, as the International Civil Aviation Organization (ICAO) pledged to support an "aspirational" net zero aviation goal by 2050. Although the ICAO cannot impose rulings on countries, member states usually abide by what is agreed so the target should encourage them to be more ambitious in implementing their own climate plans. The agreement is also expected to speed up the development of greener jet fuels and other technical improvements to decarbonize flying.
This news comes in the same week that American Airlines announced it has invested equity in Universal Hydrogen's green hydrogen distribution and logistics network for the aviation sector. The solution aims to eliminate the need for airports to invest in new fueling infrastructure and speed up fuel-loading operations.
Meanwhile in Sweden, an electric plane ordered by United Airlines and Air Canada is among a number of green mobility innovations from an area that's being dubbed "Sustainability Valley." Makers of batteries and boats are some of the other e-mobility startups making rapid progress, with investors including IKEA and Spotify founder Daniel Ek.
Lastly to Germany, where Tesla has clinched the best-selling car spot for the first time in September. The manufacturer delivered a record 9,848 Model Y vehicles, outselling the Volkswagen Golf by almost 3,000 units. This follows swiftly on from the news that Tesla's German gigafactory is now up and running, as reported in last week's Signals of Change.
Land and Nature
To land and nature-based solutions, where New Zealand is the latest country to trial some innovative new methods to reduce the greenhouse gas intensity of its agriculture. The initiative from dairy company Fonterra focuses on a probiotic named "Kowbucha," which is fed to calves to reduce their methane-emitting burps over a long-lasting period. Trials have shown a 20% average reduction in methane – a promising start given that over 75% of New Zealand's exports are agricultural products.
The report comes in the same week that New Zealand's government – which aims to cut its biogenic methane emissions by up to 47% by 2050 – announced a planned levy on agricultural emissions.
To the UK, where the government has announced £12.5 million in funding for automation and robotics projects through its Farming Innovation Programme to expand the UK's sustainable horticulture sector. It will match-fund projects that can demonstrate how they will drive economic growth, boost food security, and deliver on environmental commitments.
Meanwhile, European dairy co-operative Arla Foods has unveiled a new €500 million incentive scheme for its farmer owners to help fund and motivate actions required to hit its 2030 emission reduction targets as part of its Climate Check program. The company will make payments of up to 3 cents per kilo of milk to farmers who undertake sustainability activities in addition to the existing 1 cent incentive for farmers that submit climate data.
Built Environment and Heavy Industry
The UK's Global Cement and Concrete Association (GCCA) has reported a further fall in the emissions intensity of cement. The emissions intensity of cementitious products was 22% lower in 2020 compared to 1990 levels. The GCCA's report also notes that carbon capture, utilization, and storage projects are progressing across the industry, with 35 projects announced or underway and more than 100 in the pipeline.
In the US, green iron company Electra has raised $85 million from backers including Breakthrough Energy Ventures and Amazon to produce Low-Temperature Iron from commercial and low-grade ores using zero-carbon intermittent electricity. The process emits zero CO2 emissions and carries zero green premium, meaning it will cost the same or less than existing production methods powered by fossil fuels. The company is part of a growing number of US businesses focused on greening heavy industry.
To green steel, and in this new summary of key takeaways from recent events including Climate Week NYC and the Clean Energy Ministerials, Adam Aston of Rocky Mountain Institute (RMI) highlights how Big Steel is prepping for a net zero world. From the unveiling of funding and terms for new Regional Clean Hydrogen Hubs in the US, to key lenders signing up to the Sustainable STEEL Principles, and the emergence of green public procurement as a key driver of demand, there's promising progress being made in the world of green steel right now.
And on that note, Japanese steelmaker Kobe Steel Ltd announced its US unit has signed a contract with Sweden's H2 Green Steel to supply technology for a direct reduced iron (DRI) plant running on 100% hydrogen. The plant, which will be the first of its kind when production starts in 2025, will feed the production of an initial 2.5 million tonnes of green steel.
Commitments
9 companies joined the SBTi through the science-based target pathway:
Alfred Ritter GmbH & Co. KG – German chocolate manufacturer
Henderson Land Development Company Limited – Hong Kong-based real estate company
JA Solar Technology Co., Ltd. – Chinese solar company
JORTON A/S – Danish construction company
Kansai Nerolac Paints Limited – India paint manufacturer
SAPPORO HOLDINGS LTD. – Japanese food and beverage company
Søstrene Grenes Holding ApS – Danish retail company
TOYOTA BOSHOKU CORPORATION – Japanese auto manufacturer
TVS Motor Company Limited – Indian vehicle manufacturer
24 companies joined SBTi through the Net Zero Standard pathway:
Bundaberg Sugar LTD – Australian sugar producer
Celonis – German software company
CH&CO CATERING GROUP LIMITED – UK-based hospitality company
Devro Plc – UK-based food company
DIN LING GARMENT CO., LTD – Cambodian textiles company
eGroup Holding GmbH – German telecommunications company
Gjensidige Insurance ASA – Norwegian insurance provider
GoTo – Indonesian software company
H&R GmbH & Co. KGaA – German oil company
Haleon plc – UK-based dental company
HSS HIRE GROUP PLC – UK-based equipment hire company
HubSpot Inc – US-based software company
Inizio Group Limited – UK-based healthcare product manufacturer
Irdeto B.V. – Dutch cybersecurity company
Joshin Denki Co.,Ltd. – Japanese retailer
Kettle Produce Limited – UK food company
Mills & Reeve – UK-based law firm
Novo Nordisk – Danish pharmaceutical company
Nykredit – Danish financial institution
Parkland World Indonesia – Indonesian textiles company
Shinwon Corporation – South Korean fashion company
SRI SPK INTERNATIONAL – Indian textiles manufacturer
Wilmar International Limited – Singaporean palm oil producer
19 companies had their science-based targets approved:
Armstrong World Industries, Inc. – US-based building company
Ascentech K.K. – Japanese software company
Balsam laboratory (Shanghai) Co., Ltd – Chinese professional services company
Brown Knight & Truscott Limited – UK-based marketing company
DaikoSeisakusyo Inc. – Japanese building company
Daming Heavy Industry Co., Ltd – Chinese construction company
dormakaba Holding AG – Swiss tech company
ELECTRO DEPOT – French retailer
emagine – Danish IT consultancy
F.C. Osaka Co.,Ltd – Japanese professional services company
OKAMOTOKOKI Co.,LTD – Japanese auto component manufacturer
Okamura Corporation       – Japanese consumer products company
Okuji kensan Co.,Ltd – Japanese building products company
Railpool – German rail company
RealTyme, S.A. – Swiss software company
SBS Insurance Services Limited – UK-based insurance company
Tecnova Preparação de Materiais – Brazilian utility company
TOA Corporation – Japanese construction company
Ueda Shokai Co., Ltd. – Japanese construction company
1 company committed to 100% renewable energy through the RE100:
Samsung Display – South Korean electronics manufacturer
31 companies made the SME Climate Commitment
Total companies committed to SBTi: 3,865 (2,031 committed, 1,834 approved)
Total number of RE100 members: 385
Total number of SME Climate Hub members: 5,104
Webinars & Events:
WBCSD Council Meeting Tokyo 2022: October 25-28
FT Moral Money Summit Americas: October 26-27
The B Team – Europe's Energy Earthshot: October 26-28
WIRED Impact: November 2
COP27: November 6-18
NYT Climate Forward: November 1-10
COP15: December 5-17
Coalition jobs:
Various posts at We Mean Business Coalition
Various posts at BSR
Various posts at CDP
Various posts at Ceres
Various posts at CLG Europe (CISL)
Various posts at Climate Group
Various posts at WBCSD
Various posts at SBTi