Net Zero Transition – Latest Signals of Change – (19.11.21)
We Mean Business Coalition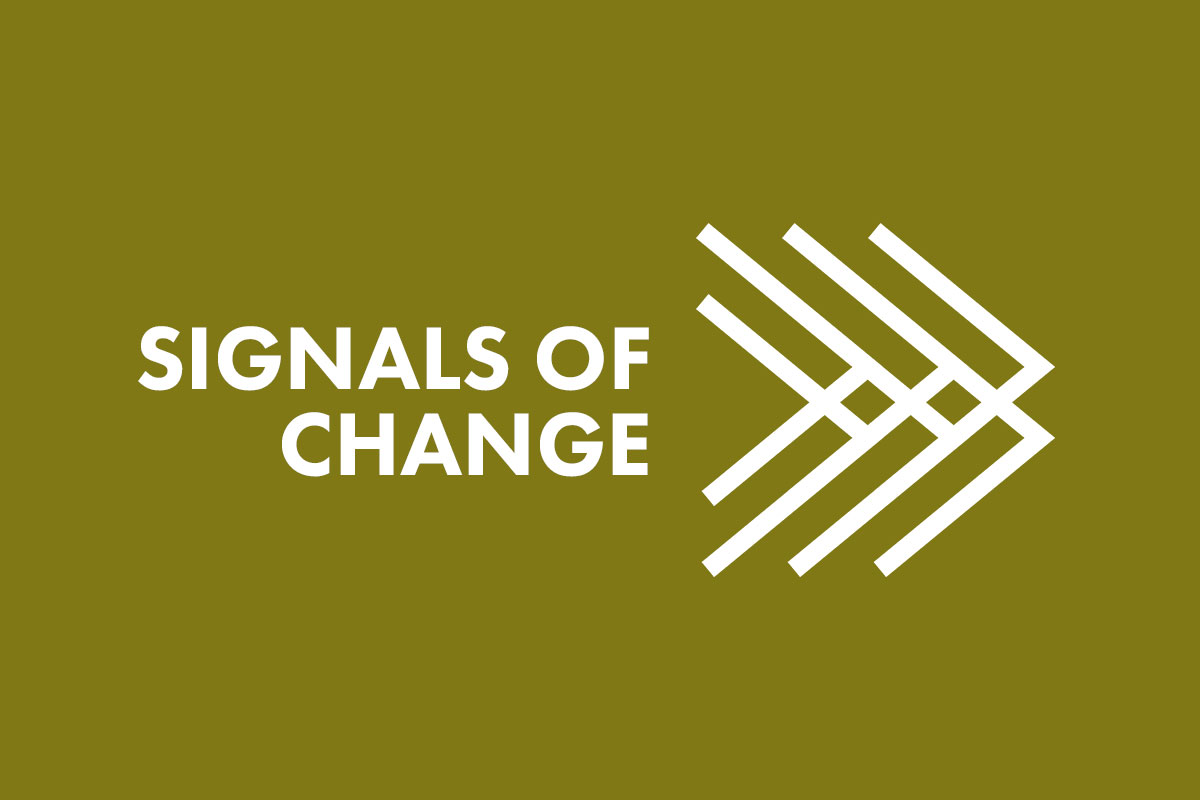 Here are just some of the signals of change from the past week, demonstrating the transition to a resilient and inclusive net-zero economy. 
Net-Zero Economy   
US President Joe Biden signed into law the $1 trillion infrastructure reform bill after weeks of debate. Indonesia has introduced new rules on carbon trading to set up a market mechanism to help achieve the country's emission reduction targets by 2030. Ocado Retail has paid for 1,000 tonnes of carbon dioxide to be removed from the atmosphere in support of its net-zero plans, in a deal with direct air capture (DAC) specialist Climeworks that is thought to be a first for the retail sector. EU CO2 prices hit a record Eur66/mt on Nov. 15, the first trading day after COP26. And Sovereign wealth funds have dramatically stepped up their focus on ESG over the last year, research shows.  
Net-Zero Energy   
The Scottish National Investment Bank is investing £13m in a windfarm venture managed by the Iona Wind Partnership, with the aim of building 800MW of onshore wind capacity by 2026. Scottish Prime Minister Nicola Sturgeon announced the Cambo oilfield should not go ahead. The UK's export credit agency has announced it is to provide £217m to support the construction of Turkey's largest solar project, a 1.35GW plant that aims to provide up to two million households with clean energy. Indian regulators have closed 6 of the 11 coal-fired power plants within a 300km radius of New Delhi, due to smog. Energy firm SSE has announced plans to invest £12.5 billion over the next five years as part of plans to accelerate its net-zero plans. An advanced nuclear power venture founded by billionaire Bill Gates has chosen a town in Wyoming as the site to build a $4 billion demonstration plant that will get half its funding from the U.S. government. Northvolt has produced the first fully recycled battery cell with 100% recycled nickel, manganese and cobalt (NMC) at its labs in the city of Västerås. 
Net-Zero Transport    
Rivian Automotive, an electric vehicle start-up that only floated on the New York stock market a week ago, was already worth more than Volkswagen. Honda Motor has asked its main parts suppliers to reduce carbon emissions annually by 4% versus 2019 levels. The Royal Air Force has completed the world's first flight powered by synthetic fuel made from "air and water" as military chiefs explore green ways to power aircraft. President Biden's giant infrastructure bills includes billions to pay for the installation of electric vehicle chargers across the country, an investment he says will go a long way to curbing planet-warming carbon emissions while creating good-paying jobs. Ford chief sets an ambition to be number one in electric vehicles by doubling goal to 600,000 a year by end of 2023. Apple is stepping up its plans to enter the car market and aims to launch a self-driving electric vehicle in 2025. 
Net-Zero Built Environment & Heavy Industry   
Design company Arup has committed to undertaking whole lifecycle carbon assessments for all its buildings projects – new and retrofit – from next year, and announced it will not be taking on any new energy commissions involving the extraction, refinement, or transportation of hydrocarbon-based fuels. Land Securities, which owns the Bluewater shopping centre in Kent as well as the Piccadilly Lights in central London, will spend £135 million towards environmentally friendly replacements in their buildings to stay in line with government targets. A host of companies from the construction sector have committed to set a science-based target including Wates Group, YIT Oyj, H+H International A/S, The Carey Group Ltd and Royal HaskoningDHV. SSAB, one of Europe's largest steel producers, has called for an international carbon tax to ensure that the industry is reducing environmental impact.  
Net-Zero Land and Nature 
The EU is seeking to ban imports of foods including beef and coffee from areas at risk of deforestation, in a landmark regulation designed to protect the world's most vulnerable forests. Temasek, Singapore's state-backed investment company, has invested over $8bn into agriculture technology to achieve greater food security. Tel Aviv-based start-up Imagindairy, which aims to produce milk identical to cow's milk but with fungi or other plant microorganisms to replace the cow, raised a record $13m (£9.7m) in seed funding from investors. Researchers at Queen's University Belfast (QUB) have investigated using native British and Irish seaweeds in animal feeds to cut methane emissions, and early results have shown promising results in cutting the methane given off by cattle.