Net-zero transition – latest signals of change (26.08.22)
We Mean Business Coalition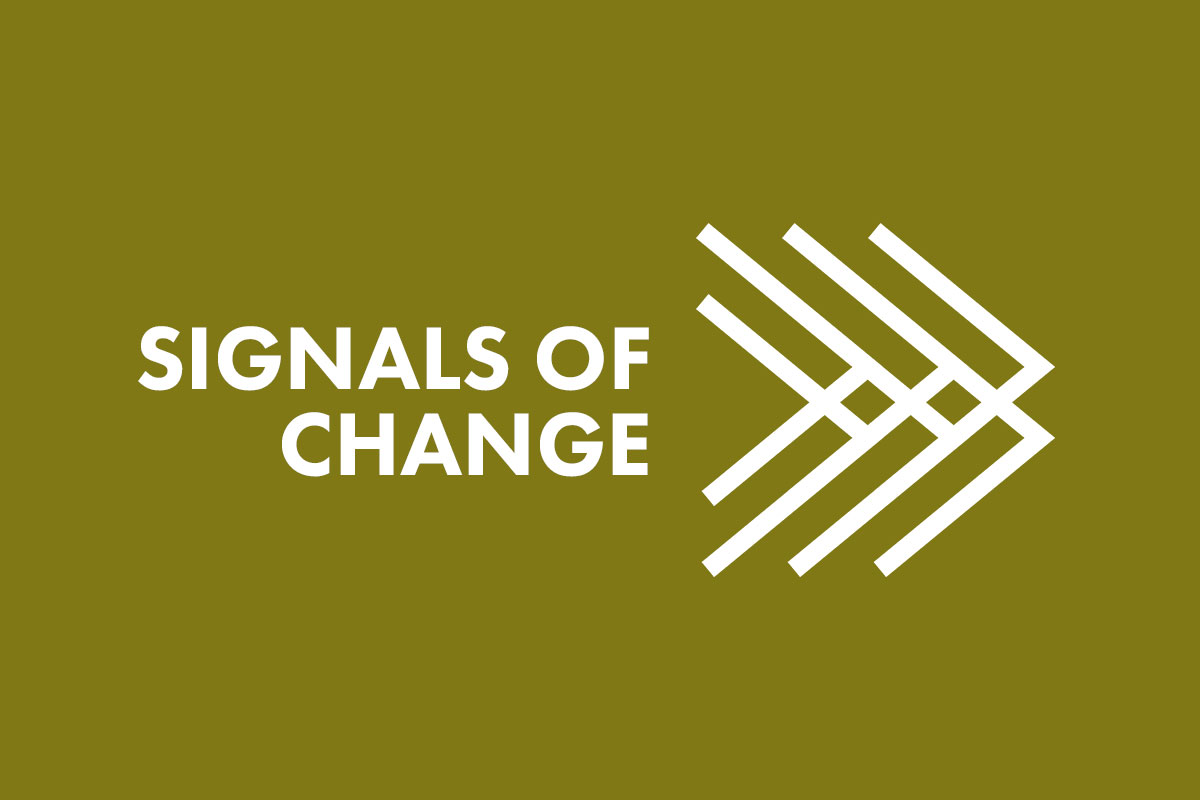 Here are just some of the signals of change from the past week, demonstrating the transition to a resilient and inclusive net-zero economy.
Net-Zero Economy
Grenada's former environment minister Simon Stiell has been named as the new UN Climate Change chief, replacing Patricia Espinosa of Mexico. Stiell is expected to take office ahead of the COP27 climate summit in Egypt this November. Experts believe that the appointment of an experienced politician from the Caribbean sends a clear signal that island nations, who are among the most vulnerable to climate change impacts such as flooding if global temperatures surpass 1.5C, are having their voices heard.
Despite considering itself to be carbon neutral due to its negligible contribution (0.00016%) to global greenhouse gas emissions, the Pacific island nation of Vanuatu has already submitted its updated NDC to the UNFCCC – making it one of just a dozen countries to do so. Among the highlights are plans to generate nearly 100% of its electricity from renewables by 2030. Vanuatu has done little to cause the climate crisis but is already experiencing the worst impacts of climate change, such as a cyclone that swept across Vanuatu in 2020 led to more than USD $600 million in damages — around 60% of its GDP.

Firmenich, the world's largest privately-owned fragrance and taste company, has joined the ranks of the first companies globally to see their short and long-term net zero emissions targets approved by the Science Based Targets initiative. The firm has committed to reach net-zero emissions across its value chain by 2039, in alignment with the Paris Agreement. Other recent additions to the small but growing list of companies with approved targets under the SBTi's corporate net zero standard include Grosvenor Property UK and fashion giant Burberry.  

Energy 

In a bid to curtail its reliance on Russian gas, Germany has signed a deal to import green hydrogen from Canada. Signing the agreement in the port town of Stephenville in Newfoundland on Canada's east coast, German Chancellor Olaf Scholz and Canadian Prime Minister Justin Trudeau projected that the first deliveries of hydrogen will be ready within just three years.
With energy bills reaching record highs across Europe, this week the Belgian Prime Minister Alexander De Croo warned that the next 5-10 winters would be difficult for the bloc. Interestingly, in Belgium this has led to a spike in demand for renewable energy cooperatives. One thirty-year-old cooperative, Ecopower, supplies households with energy at production cost and says its customers are now facing annual energy bills of around €570, half the price of the cheapest commercial provider. Last year the firm's wind and solar power produced 80 million kWh, enough to power 55,000 households.  

Staying with renewables, Singapore has this week begun buying hydropower generated in Laos. This marks the small nation's first step towards importing renewable capacity, which it lacks the space to produce at home. The two-year pilot project will deliver up to 100 MW of power, with full scale operations to begin thereafter.
Looking ahead to the COP27 summit, the African Union plans to leverage the talks to secure financial support for a just transition to net zero. Done right, they say this would mean that hundreds of millions of Africans have improved access to electricity and clean cooking resources. Reaching net zero will require an estimated USD $2 trillion and strong commitment from developed nations to assist Africa's energy transition.
Meanwhile in Europe, 'a water battery' capable of storing as much energy as 400,000 electric car batteries has come online in a series of tunnels under the Alps. The pumped storage hydropower plant took 14 years to build and cost roughly USD $2 billion. The plant can store approximately 20 hours of backup energy and returns around 80% of the electricity it takes in back to the grid.  Best of all the plant repurposed two existing reservoirs meaning less disruption to local ecosystems and rivers.  
Transport
First to the US, where some lucky customers leasing Ford F-150 Lightning electric trucks will benefit from lower monthly payments in exchange for sharing power with the grid at peak times, under a deal between Ford and Duke Energy. The move marks an attempt to reward early EV adopters who have invested in bi-directional charging infrastructure in their homes, allowing them to supply energy back to the grid.
Next up, German automakers Volkswagen and Mercedes-Benz have struck a deal with the government of Canada to supply vital battery materials for their electric vehicle manufacturing. The move comes as the carmakers roll out their electric-vehicle expansion strategies globally in a bid to challenge sector leader Tesla.  
Meanwhile, Warren Buffet-funded Chinese electric vehicle giant BYD is planning to introduce its latest e-SUV to India by the end of 2022. The firm will assemble the vehicles in in Sriperumbudur, near Chennai, with an aim to sell 10,000 vehicles to the Indian market within in the next two years.  
Over to the UK, where supermarket Aldi has confirmed plans to add more than two dozen biomethane fuelled heavy goods vehicles to its fleet. The retailer made the announcement to coincide with the opening of CNG Fuels' tenth refuelling station in Yorkshire, which produces biomethane from manure and food waste. Promising a 90% reduction in life-cycle greenhouse gas emissions compared to diesel, the move will help Aldi to meet its target to reduce operational emissions by 26% by 2025, against 2016 levels.

Lastly, Café William, a Canadian coffee roaster is trading container ships for sailboats to ship its raw materials, a move which will both decarbonize its supply chain and cut costs simultaneously. The firm, which has chosen sail freight company SailCargo as their shipping partner, will be transporting its coffee beans from Colombia to New Jersey under wind power from 2023. 

Land and Nature 

Billed as "the biggest climate bill that any country has ever passed" by Senator Brian Schatz, the Inflation Reduction Act of 2022 will give an injection of USD $20 billion over 10 years into existing conversation programs administered by the US Department of Agriculture, including the Conservation Stewardship Program, which works with farmers to develop enhanced resilience to weather and market volatility. The programme also looks to decrease the need for agricultural inputs such as fertilizer and supports improved wildlife management.
On trees specifically, the Inflation Reduction Act will provide $1.5 billion over nine years for urban and community forestry grants to cities and their partners through the U.S. Forest Service. This is aimed at cooling neighbourhoods and in turn fighting extreme heat. It has also earmarked $2.5 billion to treat America's 193 million acres of national forests in order to prevent wildfires through the science-based thinning of forests and the clearance of highly flammable debris from the forest floor. Finally, it pledges $1.15 billion to permanently conserve private working forests from development and manage them in ways that will capture and store more carbon.
Next to Madagascar, where a new study has found that planting trees across tropical farmland can help to restore biodiversity without sacrificing crop yields. Known as 'agroforestry', the method of establishing vanilla agroforests across fallow land (arable land that has been set aside to recover for a period) has already increased species richness by 12%.

Meanwhile in Singapore, Google has pledged US$1 million to wildlife conservation non-profit Mandai Nature to tackle the climate crisis. This funding will be used to support the South-east Asia Climate and Nature-based Solutions Coalition comprising eight globally recognised environmental non-profits including BirdLife International and World Resources Institute Indonesia. Together they will build an open-source mapping tool of South-east Asia's swathes of rainforests, mangroves, seagrass and peatlands to identify carbon-rich areas rife with biodiversity that can be conserved to mitigate climate change. 
Built Environment and Heavy Industry
First to the UK, where this week Natural Carbon Solutions (NCS) launched the first certification scheme for buildings and organisations looking to reach net zero emissions. The two new protocols provide guidance on carbon footprinting and offsetting practices that adhere to existing international standards including the Publicly Available Specification (PAS), Science Based Targets Initiative (SBTi), and Greenhouse Gas (GHG) Protocol.
New analysis has found that a shift to net-zero buildings is now not only cheap, but viable too. Leading architects believe that decarbonizing the building sector is within reach in India using a cost-efficient approach. But this requires rethinking some common material-use strategies from the Global North, such as layering up insulation, which is unsuitable for India's climate. Instead, the focus must be on the right combination of shading, protection from the sun and ceiling fans to reduce dependence on air conditioners. In India's case, solar panels are considered the best choice for affordable clean energy generation.
Meanwhile, auto giant BMW has signed an agreement with Stockholm-based low carbon steel provider H2 Green Steel in a move designed to reduce its Scope 3 emissions across its supply chain. Under the agreement, H2 Green Steel is to provide steel to BMW in support of its target to meet more than 40% of demand at its European plants from low carbon steel by 2030 – a move which will reduce carbon emissions by up to 400,000 tonnes annually.
Staying with green steel, Turkish solar energy company SolarApex has built one of the world's largest rooftop PV arrays on the roof of a steel mill. Consisting of 260,000 solar panels, 1,400 inverters and 2,000 km of solar cables, the 140MW project will support Turkish steelmaker Tosyali's shift to produce hydrogen for the manufacture of carbon-free green iron and steel. 
Lastly, Coca-Cola's largest bottling firm has announced plans to explore and scale methods to capture carbon and convert it into key materials for its products, including sugar and plastics. The innovation, being explored in collaboration with the Peidong Yang Research Group at the University of California, Berkeley ,could also assist in reducing some of the largest carbon contributors across the value chain, saving on raw and finite materials for things like packaging and fuel and reducing transportation and logistics costs.
Commitments 

20 companies joined the SBTi through the science-based target pathway: 
Grupo Cosentino SL – Spanish construction materials company 
Hong Kong Air Cargo Terminals Limited – Hong Kong-based air cargo logistics company 
MillerKnoll – American furniture company 
Network Plus Services Limited  – UK-based infrastructure and utility provider  
TFG Brands (London) Limited – UK-based fashion retail company 
The Howard Hughes Corporation – American real estate company 
Americold Realty Trust – American real estate investment trust company 
Anticimex Group AB – Swedish pest control company  
Delivery Hero SE – German online food delivery company 
Recipharm – Swedish pharmaceutical company 
Arcade Beauty – American personal care products manufacturer 
ASGN Incorporated – American  IT services provider 
AutoScout24 GmbH – German automobile retailer 
Bally's Corporation – American gambling company 
Chongqing BOE Optoelectronics Technology Co., Ltd – Chinese semiconductor manufacturer 
Genesee & Wyoming Inc. – American railroad logistics company 
Marimekko Corporationv – Finnish textile company 
PPF Telecom Group B.V. – Dutch telecommunications company 
The AZEK Company – American building materials company 
Valmet Automotive – Finnish automotive battery manufacturer 

34 companies joined the SBTi through the Net Zero Standard commitment pathway:   
APG|SGA Allgemeine Plakatgesellschaft AG – Swiss media company 
China Airlines – Taiwanese airline company 
EBP Schweiz AG – Swiss consulting company 
Intuit, Inc. – American software company 
NNIT – Danish IT services provider 
Patagonia Works – American outdoor apparel company 
RELAXSHOE SRL – Italian apparel company 
Rituals Cosmetics Enterprise B.V. – Dutch cosmetics company 
Romaco Holding GmbH – German packaging technology company 
RWS Holdings plc – UK-based intellectual property services provider 
Taos Ski Valley Inc. – American ski resort company 
Y.R.C.Textile Co.,Ltd. – Thai textile manufacturer 
ACRE – American real estate company 
Anthesis Group – UK-based sustainability consultancy company 
Arriva PLC – UK-based public transportation company 
Dutch Flower Group – Dutch floriculture wholesale company 
Flender International GmbH – German electrical equipment manufacturer 
Foot Locker, Inc – American footwear retail company 
Grove Collaborative – American personal care products retailer 
Intrepid Travel – Australian travel company 
Luminor Bank AS – Estonian banking company 
Platcorp Holdings Limited – Kenyan financial services company 
AB Fagerhult – Swedish lighting appliances manufacturer 
Charles Taylor – UK-based insurance management company 
De Beers plc – UK-based diamond mining company 
Din Sen Viet Nam Enterprise Co., LTD – Vietnamese apparel wholesaler 
Hastings Group Holdings (HGH) – UK-based insurance brokerage firm 
LEDVANCE – German lighting appliances manufacturer 
OKI Electric Industry Co., Ltd. – Japanese IT services provider 
OPEN Health Group – UK-based medical consulting company 
Spinko Ltd – UK-based home furnishing company 
Temsa Skoda Sabancı Ulaşım Araçları A.Ş. – Turkish automobile manufacturer 
TÜV SÜD – German certification provider 
WAICA Reinsurance Corporation PLC – Sierra Leone-based insurance agency 

56 companies added to SBT approved:   
Borregaard ASA – Norwegian chemicals company 
B&M European Value Retail S.A – Luxembourgian variety goods retailer 
Veidekke ASA – Norwegian construction company 
Burberry Limited – UK-based apparel company 
Kirin Holdings Co Ltd – Japanese beverage processing company 
Altri SGPS S.A. – Portuguese pulp and paper company 
Goodman Group – Australian real estate company 
Holocene UG (haftungsbeschränkt) – German software company 
RelineEurope GmbH – German engineering company 
TransWest NV – Belgian trucking company 
Tammer Brands – Finnish consumer goods retailer 
Fritz Hansen A/S – Danish furniture company 
WORD Co.,Ltd. – Japanese automotive components company 
Red Glead Discovery AB – Swedish pharmaceuticals company 
Fripa Papierfabrik Albert Friedrich KG – German sanitary paper company 
Orkla ASA – Norwegian food processing company 
Story Contracting Ltd – UK-based construction company 
Domino's Pizza Group plc– UK-based            food delivery chain 
Burges Salmon LLP – UK-based law firm 
BITĖ Group – Lithuanian telecommunication company 
Tetra Pak – Swedish food packaging company 
Rexel – French electrical equipment company 
Renesas Electronics Corporation – Japanese semiconductor manufacturer 
SECAN INVESCAST INDIA PRIVATE LIMITED – Indian steel components manufacturer 
Signal Agency Ltd – UK-based marketing firm 
Rawstone Consulting – UK-based sustainability consultancy company 
Premier Energy Services Ltd – UK-based utility consultancy company 
STUDIO ONION CO., Ltd. – Japanese food retailing company 
CANGZHOU YONGXING FOUNDRY CO.,LTD – Chinese mining machinery manufacturer 
Funfer Fundição de Ferro LTDA – Brazilian electrical equipment manufacturer 
Vikrant Forge Pvt Ltd – Indian electrical components manufacturer 
WoolWorks New Zealand Ltd – New Zealand-based textile manufacturer 
Multeral AB – Swedish restaurant equipment provider  
Hufvudstaden AB – Swedish real estate company 
STP Holding GmbH – German legal technology software company 
Parkeray Limited – UK-based construction company 
HYPER Inc. – Japanese computer hardware provider 
The Encore Group (Envelopes & Packaging) Limited – UK-based packaging company 
OY Prevex Ab – Finnish plastic components company 
Ardagh Metal Packaging S.A. – Luxembourgian metal packaging company 
Ardagh Glass Packaging Holdings Sarl – Luxembourgian glass packaging company 
HP Inc. – American computer hardware company 
Trimble Inc – American engineering company 
Sysco Corporation – American restaurant food retailer  
A.G. Barr plc – UK-based beverage processing company 
TOPPAN PRINTING CO., LTD. – Japanese printing company 
Softcat plc – UK-based software company 
BCE inc. – Canadian telecommunications company 
Zebra Technologies Corporation – American technology hardware company 
Geotab – Canadian telematics hardware company 
Tele2 AB – Swedish telecommunications company 
Bugaboo International – Dutch parental products manufacturer 
Etsy, Inc. – American e-commerce company 
Desigual – Spanish apparel company 
Schneider Electric – French electrical equipment manufacturer 
Allens – Australian law firm 

2 companies added to RE100:  
EdgeConneX – American data center provider 
NAVER Corporation – South Korean ICT company 
Total companies committed to SBTi: 3,595 (1,915 committed, 1,680 approved)  
Total companies committed to RE100: 378 
Total companies committed to the SME CH: 4,906 (37 commitments this week and 125 commitments last week – the largest weekly increase since COP26 in November last year) 
Webinars & Events: 
Moral Money Summit Asia: 7-8 September (use COALITION for 20% off) 
UN General Assembly: 13 September 2022 
Climate Week NYC: 19 – 25 September (submit a proposal) 
SME Climate Hub US launch: 22 September  
Global Clean Energy Action Forum: 21 – 23 September  
The Economist 2nd Annual Sustainability Week: 3-6 October (use WMBC/S15 for discount) 
Chatham House: Climate Change 2022: 4-5 October (use CLIMATEWMB25 for in-person discount / CLIMATEWMB22 for complimentary virtual access) 
WBCSD Council Meeting Tokyo 2022: 25-28 October 
Moral Money Summit Americas: 26-27 October  
COP27: 7-18 November 
COP15: 5 –17 December   
Coalition jobs:   
Various posts at We Mean Business Coalition 
Various posts at BSR   
Various posts at CDP   
Various posts at Ceres   
Various posts at Climate Group   
Various posts at WBCSD   
Various posts at SBTi   
Various posts at CLG Europe   
Read last week's Signals of Change: Net-zero transition – latest signals of change (05.08.22)