Net-zero transition – latest signals of change (29.07.22)
We Mean Business Coalition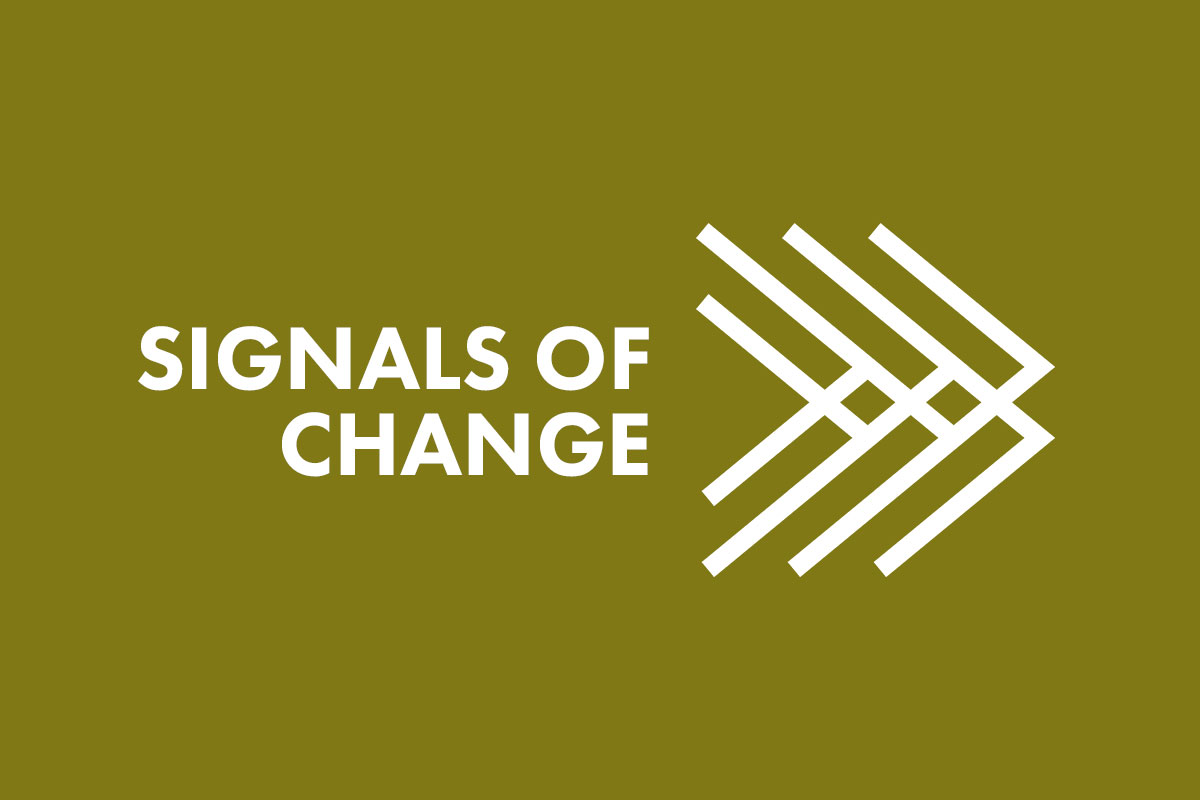 Here are just some of the signals of change from the past week, demonstrating the transition to a resilient and inclusive net-zero economy.

Net-Zero Economy   
In a major U-turn, Senator Joe Manchin III of West Virginia agreed to the inclusion of nearly $369 billion for climate and energy projects in a spending package proposed by Senate Democrats. The bill includes $30 billion in new tax credits for clean energy projects, $60 billion in incentives for domestic manufacturing of products from batteries to heat pumps, $20 billion to cut emissions from agriculture, and $27 billion for research and development in clean technology.
Finland has passed arguably the world's most ambitious climate target into law. It aims to be the first developed country to reach net zero, in 2035, and net negative – absorbing more CO2 than it emits – by 2040.
Meanwhile Monday's Finance for Impact Summit saw Scottish Widows, Schroders, Railpen, Nest and the Environment Agency Pension Fund coming together to launch a £3.6 trillion coalition that will develop a Just Transition label for investment products. The Just Transition Finance Challenge will see public and private asset owners, asset managers, and development finance institutions and advisers commit to a fairer distribution of the benefits and costs of the transition to a low-carbon economy.
New research from NatWest has found that sustainability concerns are prompting small and medium-sized (SMEs) businesses in the UK to review their supply chains and broker new deals with firms that are closer to home or have better environmental credentials. The results also show that amongst SMEs, the prioritisation of sustainability is at its highest point since the start of the pandemic, at 44%.
In a move which would bring Australia closer in-line with Canada, South Korea and Japan, Prime Minister Albanese's government has introduced legislation to cut greenhouse gas emissions further and at a faster rate. The revised target would cut emissions by 43% from 2005 levels by 2030, compared with the previous government's goal of a reduction of 26%-28%, and to reach net zero by 2050.
 
Energy 
According to the International Energy Agency, a surge in renewable power and a slowdown in industrial activity in China will see carbon emissions from electricity production easing from record levels last year. Renewable power is set to grow 11% this year, as demand grows around the world for alternatives to increasingly expensive fossil fuels.
Meanwhile, UK Climate Envoy John Murton has indicated that the war in Ukraine will, in the longer term, accelerate Europe's shift to renewable energy from fossil fuels. Speaking in South Africa at a meeting to discuss details of the $8.5 billion Just Energy Transition Partnership alongside delegates from the United States, Germany and France, Murton was keen to underline that for the UK and Europe there is no dash back to coal.
On the topic of transmission, this week the Midcontinent Independent System Operator (MISO) in the Midwestern and Southern USA has approved 18 new high-voltage transmission lines, setting the stage for adding 53 gigawatts of renewable energy to the grid. The investment, worth $10.3 billion, is expected to come online from 2028.
Meanwhile, German energy firm RWE is to invest in a pilot project for the deployment of floating solar technology in the North Sea. Set to be installed in waters off Ostend, Belgium, the pilot, called Merganser, will have a capacity of 0.5MW. The solar panels will glide over waves like a carpet, providing a more efficient use of ocean space for energy generation.
According to global energy thinktank Ember, solar power generation in Japan and South Korea expanded to record levels in May. Electricity produced from sunlight exceeded 10 terawatt hours in May in Japan, or about 15% of the country's total power generation. While in South Korea, solar power generated more than 7% of the nation's electricity, reaching an all-time high for the month.
Lastly, a new report from the Interstate Renewable Energy Council has found that the number of jobs in the U.S. solar energy industry rose 9% last year to more than 255,000, with most workers employed in installation and project development.
Transport

First to the US, where the Department of Energy announced on Monday that it plans to loan $2.5 billion to Ultium Cells, a joint venture of General Motors and South Korea-based battery manufacturer LG Energy Solution, in order to develop new lithium-ion cell manufacturing facilities in Ohio, Tennessee, and Michigan.
Sticking with the US, the Postal Service is ordering more than twice the number of electric vehicles than it had initially projected for its new fleet. The move follows months of controversy after the Postal Service initially sought to make just 10% of its fleet electric. It now plans to make electrify 40% of its fleet.
Next up, a subsidiary of Energy Efficiency Services Limited which delivers electric vehicles to government offices and agencies in India has announced plans to set up 810 electric vehicle charging stations.The stations are to be deployed along national highways and expressways covering 10,275 kilometres of the country within the next six to eight months.
Meanwhile, Japanese carmaker Toyota Motor Corp plans to invest 27.1 trillion rupiah ($1.8 billion USD) in Indonesia in the next five years to produce electric vehicles. The Southeast Asian country aims to become a global hub for producing and exporting EVs through processing its rich supplies of nickel laterite ore for use in lithium batteries.
Lastly, to aviation, where Airbus is teaming up with a specialist hydrogen infrastructure fund known as the Hy24 investment fund. Airbus said its support for the fund was further evidence of its commitment to scaling up the hydrogen economy, which would be required to deliver on its goal of producing zero emissions commercial aircraft by 2035. Separately Airbus has announced that it aims to start test flights of its superjumbo plane by the end of 2026. The superjumbo is being modified to test one hydrogen-propelled engine alongside four regular engines.

Land and Nature

Elizabeth Maruma Mrema, head of the UN Convention of Biological Diversity (CBD) has called on governments to make reporting in line with the Taskforce on Nature-related Financial Disclosures (TNFD) mandatory for businesses and financial institutions. Speaking of the role of companies in protecting biodiversity, Mrema said it was clear that financial institutions have a major role to play in safeguarding nature, which in turn will safeguard the economy.
On Monday, the Biden administration outlined plans to plant 1 billion trees as part of efforts to address an extensive reforestation backlog. Such reforestation efforts are critical at a time when unprecedented wildfires remain a threat. Similarly facing wildfires, French President Emmanuel Macron announced a plan for wide-scale reforestation on Wednesday during his trip to the fire-ravaged region of South-West France.
Meanwhile, global asset manager Schroders has teamed up with US non-profit Conservation International to invest in 15-20 projects across Southeast Asia which are aimed at halting and reversing the destruction of nature due to climate change. Known as Akaria Natura Capital, the joint venture will be based in Singapore and ultimately manage a series of funds.
Also this week, the Integrity Council for the Voluntary Carbon Markets (ICVCM) set out 10 principles it believes should govern credible carbon credit transactions. Recently formed, the organization is an independent governance body which was spun out from the Mark Carney-led Taskforce on Scaling Voluntary Carbon Markets. ICVCM has also launched a public consultation seeking views on what the global benchmark for high-quality carbon credits should look like. The initiative says that it intends to build a widely shared understanding of what high-integrity means for carbon-crediting programmes.
On the topic of regenerative agriculture, the Canadian federal government along with its territorial and provincial counterparts in Saskatoon have wrapped up talks on the development of theAgricultural Policy Framework – a road map for government funding for food and farming over the next five years. Included in the proposal is a new $250- million cost-shared "Resilient Agriculture Landscape Program" that the government says will recognize ecological goods and services provided by farmers and ranchers.

Built Environment and Heavy Industry  
In the UK, a new study from WWF and Scottish Power has found that installing green technologies at home could reduce energy bills by up to £1,878 a year and cut home carbon emissions by more than 95% over the lifetime of their installation. Consumers are increasingly looking at options to reduce their surging energy bills such as installing solar panels, improving insulation or buying air-source heat pumps. The report claims installing these upgrades can boost property value by an average of £10,000. Win win!
On the topic of home efficiencies, the German government has announced plans to earmark 13 billion to 14 billion euros per year in subsidies for renovations to make buildings more energy efficient. With its sights on its goal of climate neutrality by 2045, Berlin has been stepping up subsidies for renovations, with the government funding refurbishments worth about 9.6 billion euros so far this year.
Prasad Vaidya, Director of Solar Decathlon India is calling on the real estate industry to design net zero buildings that can be net producers of renewable energy, store energy during power cuts and provide passive cooling to offer better protection from heatwaves. With almost 70% of the floor area that India will have in 2050 being built in the next 28 years, there is a huge opportunity for the industry to make 70% of its buildings net-zero in terms of operational energy, by embracing low embodied carbon technologies.
According to a new report, the global green cement market is expected to grow from $24.54 billion in 2021 to $27.79 billion in 2022 at a compound annual growth rate of 13.23%. North America was the largest region in the green cement market in 2021. Asia Pacific is expected to be the fastest-growing region in the forecast period.
ArcelorMittal and automotive supplier Gestamp have successfully trialled the use of low-carbon emissions steel for use in car parts that will ultimately be used in the production of vehicles in Spain and throughout Europe. Last year, Gestamp announced that it was the first tier 1 supplier in the automotive sector to buy Arcelor Mittal's XCarb green steel certificates for the production of automotive components.
 
Commitments:
6 companies joined the SBTi through the science-based target pathway:
ClimatePartner GmbH – German environmental consulting firm
Espresso House – Swedish coffeehouse company
Mercado Libre – Argentinian online marketplace company
Neapco Holdings LLC – American automotive components company
SICAL – French packaging manufacturer
voestalpine AG – Austrian steel components manufacturer
12 companies joined the SBTi through the Net Zero Standard commitment pathway:
Adecco Group AG – Swiss human resources services provider
AMOREPACIFIC CORPORATION – South Korean cosmetics company
Carib Glassworks Limited – Trinidad And Tobago-based glass packaging manufacturer
CELSA Group™ – Spanish steel components manufacturer
ComBio Energia S.A. – Brazilian electric utilities company
Daiwa House Industry Co., Ltd. – Japanese construction company
Dentons – American multinational law firm
Kızılay İçecek – Turkish beverage company
Minor International Public Company Limited – Thai hospitality company
Mondelez International Inc – American food and beverage company
Princess Polly Online Pty Ltd – Australian online apparel retailer
VERMEG – Dutch software company
35 companies added to SBT approved this week:
DWF Group PLC – UK-based law firm
MITSUBISHI ESTATE CO., LTD. – Japanese real estate company
Milliken & Company – American textile manufacturing company
Sappi Limited – South African paper mill company
McCormick & Company, Incorporated – American food processing company
BCD Travel USA, LLC – American business travel management company
Carter's, Inc. – American children's apparel retailer
The Financial Times Limited  – UK-based newspaper publisher
FDM Group (Holdings) plc – UK-based recruitment company
Capgemini SE – French software company
British American Tobacco – UK-based tobacco company
Useful Simple Limited – UK-based engineering company
Fine Grain Property (Ireland) Limited – Irish real estate company
Tricon Energy – American trading company
Kankyo Shuzo Co.,LTD. – Japanese food processing company
Magnolia Bostad AB -Swedish real estate company
Taiyo Co., Ltd. – Japanese solid waste management company
Sanderson Solutions Group PLC – UK-based recruitment company
Castlemead Insurance Brokers   – UK-based insurance brokerage
BELFOR (UK) Limited – UK-based construction and engineering company
Balwin Properties – South African homebuilding company
Florin AG – Swiss food processing company
HEISEI INDUSTRY CO.,LTD. – Japanese steel components company
Specialist Lines Ltd – UK-based claims management company
Weckerle Machines – German construction and engineering company
Third Rock Finland Oy – Finnish environmental consulting firm
Farmaceutici Procemsa spa – Italian pharmaceuticals company
ICHIKAWA IRONWORKS CO.,LTD – Japanese metal components company
KYOTECH Co., Ltd. – Japanese building products company
MIZUTANI VALVE M.F.G.Co.,Ltd.- Japanese consumer durables company
Kisyou Co., Ltd. – Japanese electrical equipment company
Globe-ing Inc. – Japanese business management consulting company
AD-II ENGINEERING INC. – Taiwanese consumer durables company
Hangzhou Hengli Metal Processing Co., Ltd – Chinese construction and engineering company
O'right – Taiwanese beauty and personal care products retailer
1 company added to RE100 this week:  
ServiceNow – American software company
1 company added to EP100 this week:
Pacific SOGO Department Stores Co – Taiwanese retail company
Total companies committed to SBTi: 3,471 (1,866 committed, 1,605 approved)  
Total companies committed to RE100: 376  
Total companies committed to the SME CH: 4,605 (53 commitments this week) 
Webinars & Events:
Moral Money Summit Asia: 7-8 September (use COALITION for 20% off)
UN General Assembly: 13 September 2022
Climate Week NYC: 19 – 25 September (submit a proposal)
Global Clean Energy Action Forum: 21 – 23 September
The Economist 2nd Annual Sustainability Week: 3-6 October (use WMBC/S15 for discount)
WBCSD Council Meeting Tokyo 2022: 25-28 October
Moral Money Summit Americas: 26-27 October
COP27: 7-18 November
COP15: 5 –17 December
Coalition jobs:
Various posts at We Mean Business Coalition
Various posts at BSR
Various posts at CDP
Various posts at Ceres
Various posts at Climate Group
Various posts at WBCSD
Various posts at SBTi
Various posts at CLG Europe
Read last week's Signals of Change: Net-zero transition – latest signals of change (22.07.22)