Net zero transition – the latest signals of change (10.02.23)
We Mean Business Coalition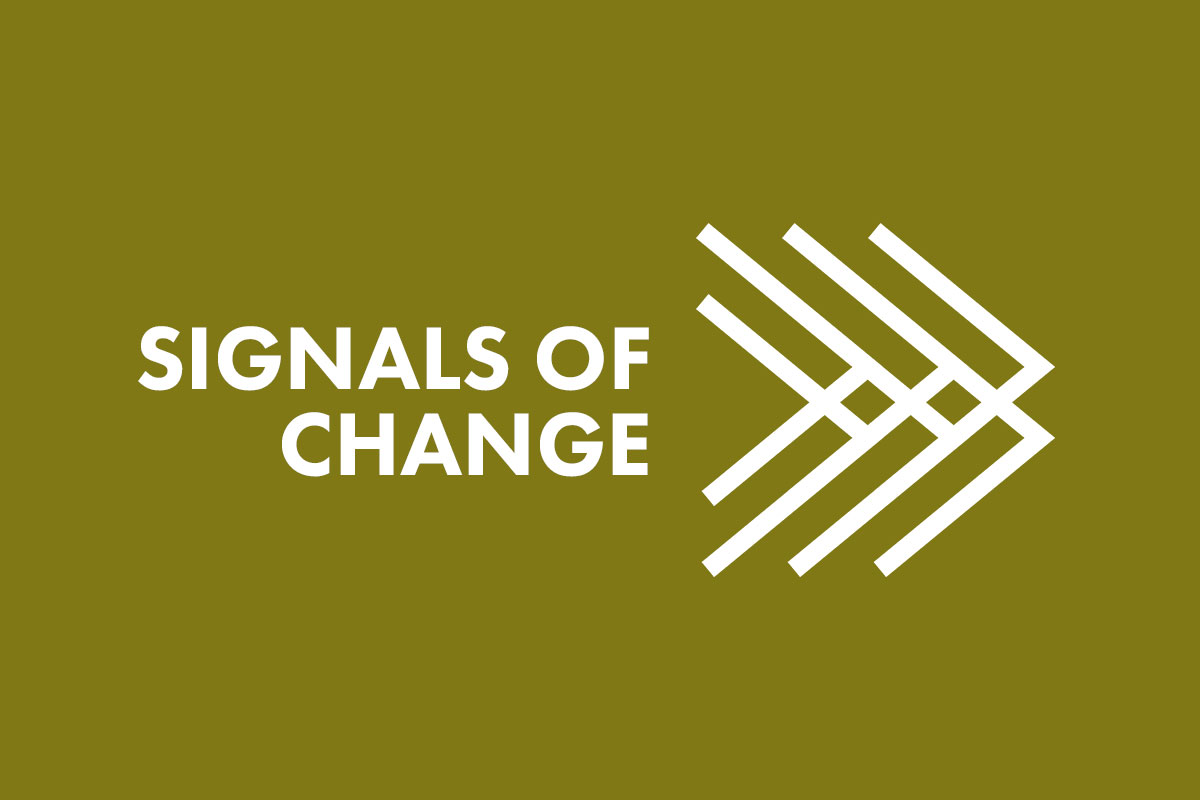 Here are the latest Signals of Change, demonstrating the transition to a resilient and inclusive net zero economy.

Net Zero Economy 
A new report this week estimates that as many as 100,000 green jobs have been announced by US companies since the introduction of the Inflation Reduction Act (IRA) last August. An analysis by Climate Power showed that more than 90 new clean energy projects – including EV battery factories and solar panel plants – across 31 states have been announced since the IRA was signed, representing nearly $90 billion in new investment. 
Aviva Investors has called on its 1,600 portfolio companies to publish "robust and viable" climate transition action plans that "will support the decarbonization of economies in a socially just and inclusive manner" in 2023. In its annual letter to company chairs, the UK-based asset manager set out accelerating the low-carbon transition, reversing nature loss, and tackling the cost-of-living crisis as its three core stewardship priorities for the coming year. 
Hot on the heels of news of Danske Bank's plans to end fossil fuel financing, featured in last week's Signals of Change, NatWest has announced that it will no longer renew, refinance or extend reserve-based lending for oil and gas companies. The bank had already stopped lending to and underwriting debt for oil and gas majors without credible climate transition action plans, and last year had its emissions reduction goals approved by the Science Based Targets initiative (SBTi). "Banks have a massive role to play in mobilizing the power of finance to meet the net zero ambition," said CEO Alison Rose. 
Energy 
Renewables and nuclear will make up 90% of new energy generation over the next three years, the International Energy Agency (IEA) has predicted in its Energy Market Outlook for 2023. The report reiterates the IEA's estimate that energy sector emissions will peak by 2025, despite an increase of 1.3% in 2022. The share of clean energy in the global electricity mix is anticipated to rise from 29% in 2022 to 35% in 2025, with China set to install the most renewable capacity during this time. 
In Japan, the country's first commercial scale offshore wind farm has begun full operation. Marubeni's 140 MW farm off Akita Prefecture is now exporting power under Japan's feed-in tariff program. The $768 million project was kicked off in 2016 as part of a government initiative to incentivize offshore wind construction in shallow waters near its ports. 
McDonald's has become the latest corporation to implement plans to reduce its supply chain-related electricity emissions. The fast-food chain initiated a 189 MW virtual power purchase agreement with five logistics partners – the first time a corporation has served as an anchor buyer for an aggregation deal specifically for its suppliers. McDonald's will purchase renewable energy certificates from Enel's solar farm in Texas, USA, once it opens this year, contributing to its Scope 3 science-based target. 
Transport 
In Mexico, BMW announced an €800 million plan to expand electric vehicle (EV) production at its San Luis Potosí factory. The plan, which includes construction of a new battery plant, will create around 1,000 new jobs, with production scheduled to start in 2027. Vehicles produced will be part of the German automaker's "Neue Klasse" models, in line with its aim to cut cell costs by half and increase range and charging speed by 30% compared to its current EVs. 
In aviation news, Rolls Royce has been allocated blended finance from the public and private sectors as part of a £113 million injection to the UK's Jet Zero Strategy. The funding will go towards the company's hydrogen-powered flight innovation projects. The UK Government has pledged that all airport operations and domestic flights should be net zero in operation by 2040, and all international flights by 2050, with hydrogen and electric flights part of its long-term strategy. 
In Korea, the world's largest zinc smelter is betting on EV batteries and clean energy to help decarbonize its business. Korea Zinc has established a joint venture between its affiliate Kemco and battery giant LG to invest in EV cell production, as it aims to spend $6.6 billion by 2030 on green solutions. 
Land and Nature  
Amazon Fresh has announced the success of its first foray into sustainable farming, confirming that it is now selling lettuces grown using 92% less water and 55% less fertilizer than conventional produce. The results came though the company's collaboration with startup Hippo Harvest, which Amazon invested in through The Climate Pledge Fund in 2021. Hippo Harvest uses a closed-loop, direct-to-root fertilizer system, with crops grown in a controlled greenhouse environment, meaning no pesticides are required. 
Meanwhile, UK catering giant Compass published its climate impact report, which claims a 36% absolute emissions reduction from animal proteins, or around 83,388 tons of CO2 equivalent over the past 18 months. The company, which serves around 180 million meals a year across 4,000 locations, said the achievement has reduced its Scope 3 emissions by over 20% against a 2019 baseline. Compass is working with chefs and suppliers to reduce the carbon footprint of its recipes and trial regenerative agriculture methods. 
JP Morgan has announced the purchase of 250,000 hectares of woodland to be managed for both timber production and carbon capture. The land will be managed by the bank's subsidiary, Campbell Global. By ensuring a portion of the trees remain untouched and continue absorbing carbon for longer, revenue will be driven by tradable carbon offsets, while the timber taken will be sold for sustainable building products and other uses. 
Built Environment and Heavy Industry 
In Canada, the way was cleared for EverWind Fuels' $6 billion green hydrogen project, which received environmental approval this week. The project falls under a supply agreement between Germany and Canada for green hydrogen and ammonia to be used in industrial processes. The plant's output should reach one million metric tons by 2026, with deliveries to German utilities Uniper and EON due to begin in 2025. 
Corporations including Unilever, BASF, and Tata Steel are among 13 firms signed up to the new Flue2Chem initiative, which aims to use captured industrial gases to make consumer products. The consortium will begin work to enable the use of waste gases from heavy industries such metals, glass, paper, and chemicals production to generate an alternative source of feedstocks for consumer product manufacturing.  
Finally, Danish wind turbine manufacturer Vestas has developed a chemical solution that allows turbine blades to be broken down and recycled. Industry body Wind Europe had estimated that around 25,000 metric tons of blades a year will be decommissioned by 2025. Vestas now plans to move the process from the lab to a pilot project for two years before launching it commercially. 
Company Commitments 
1 company committed to procuring 100% renewable energy by joining RE100: 
HOYA – Japanese pharmaceutical company 
26 companies committed to setting science-based emissions reduction targets through SBTi: 
Alfen N.V. – Dutch energy company 
Ayala Land Inc – Philippine real estate company 
Browns Food Group – UK-based food company 
Clarke Willmott – UK-based solicitors 
Dr. BABOR GmbH & Co. KG – German cosmetics company 
DSV A / S – Danish logistics company 
Genesys Cloud Services, Inc. – US-based software company 
GKN Automotive – UK-based auto component company 
Glenveagh Properties Plc – Irish homebuilder 
Groupe Qualiconsult – French consultancy 
Groupe VIVESCIA – French food company 
Hexagon AB – Swedish software company 
Inter Cars SA – Polish retailer 
Jintuo Technology Co.,Ltd. – Chinese casting company 
KronosNet Topco, SL – Spanish software company 
LLC "GREEN COOL" – Ukrainian refrigeration company 
LyondellBasell Industries N.V. – UK-based chemical company 
ManoMano (Colibri SAS) – French retailer 
Northern Ireland Water – UK-based water utility 
OCS Group UK Limited – UK-based facilities management company 
Oxford PharmaGenesis – UK-based healthcare consultancy 
Presto Holding AB – Swedish fire safety company 
SANDEN CORPORATION – Japanese auto component company 
Spreafico Francesco & F.lli S.p.A. – Italian food company 
Tata Communications Limited – Indian telecoms company 
UNIQA Insurance Group AG – Austrian insurance company 
4 companies had their targets approved by SBTi: 
Mondi plc – UK-based paper company 
Piraeus Financial Holdings S.A. – Greek financial holding company 
Safran – French aerospace company 
Scatec ASA – Norwegian energy company 
18 SMEs had their targets approved by SBTi. 
141 SMEs committed to halving emissions by 2030 by joining SME Climate Hub. 
Total number of companies committed to RE100: 398 
Total number of companies committed to EP100: 126 
Total number of companies committed to EV100: 127 
Total number of companies committed to SBTi: 4,525 (2,284 committed, 2,241 approved) 
Total number of companies committed to SME Climate Hub: 5,567 
Total number of companies committed to The Climate Pledge: 380 
Webinars & Events 
GreenBiz23: February 14-16 
NCS Gamechangers in the Voluntary Carbon Market: Webinar 1: February 28 
FT Climate Capital Live: March 15-16 
Eurelectric EVision: March 21-22 
Ceres Global: March 22-24 
Economist Impact Sustainability Week Europe: March 29-31 
(15% discount with code WMBC/S15) 
Coalition Jobs 
Digital Engagement Manager at We Mean Business Coalition 
SBTi Transport Lead at CDP 
Various posts at BSR 
Various posts at Ceres 
Various posts at CLG Europe (CISL) 
Various posts at Climate Group 
Various posts at WBCSD 
Various posts at SBTi