Net Zero Transition – Latest signals of change (06.05.22)
We Mean Business Coalition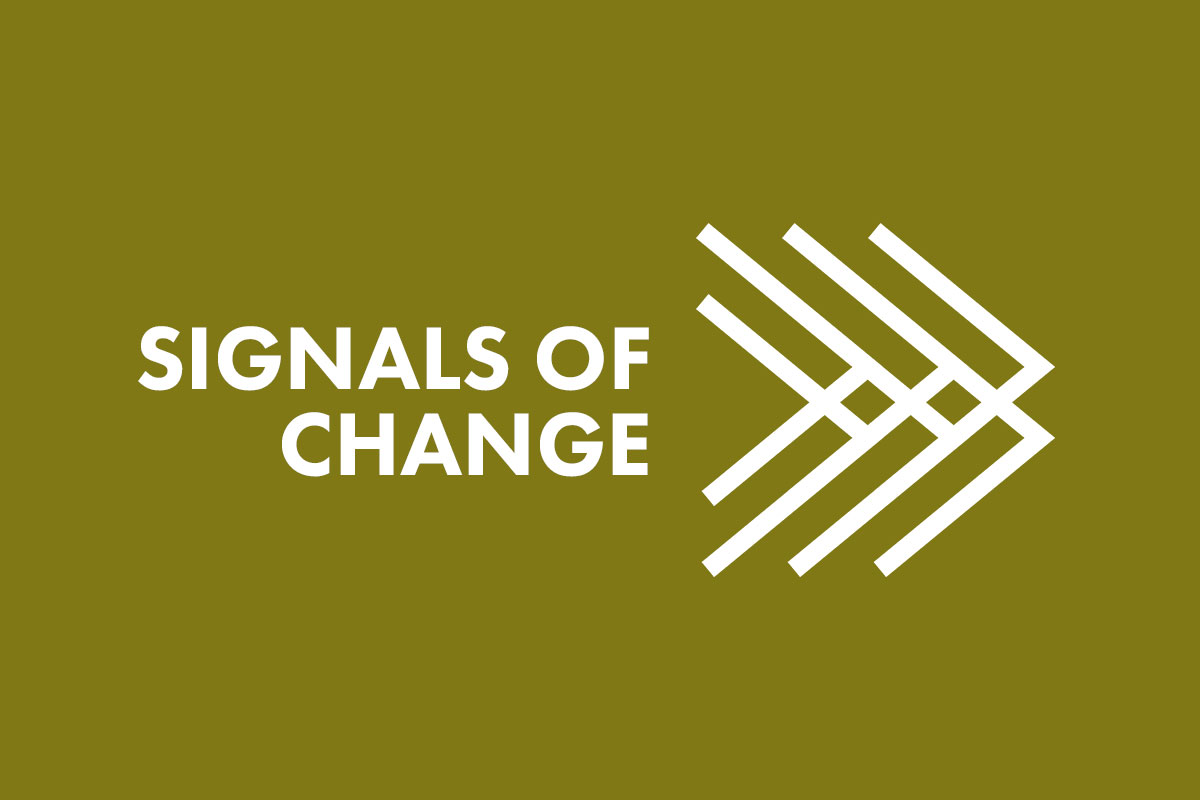 Here are just some of the signals of change from the past week, demonstrating the transition to a resilient and inclusive net-zero economy.
Net-Zero Economy
Euractiv reports that the European Financial Reporting Advisory Group (EFRAG) has set out its first draft sustainability standards for public consultation. Under the proposed standards, companies across the bloc will have to set a much broader range of sustainability targets. The move, aimed at countering greenwashing, will mandate listed companies across the EU to implement environmental, social and governance (ESG) requirements. The final standard will be sent to the European Commission for adoption in November.   
Meanwhile companies with science-based targets are cutting emissions faster than their peers. In an interview with The Financial Times, the Science Based Targets initiative's CEO Luiz Amaral states that its work 'has never been as important as it is now.' Speaking on the enormous growth in companies with science-based targets over the past 12 months, Amaral navigates constructive criticism of the initiative, which was 'invented fast' to encourage big companies to decarbonize with meaningful plans.  
One hundred European cities including Rome, Paris, Gozo and Kranj will benefit from EU funding worth €360 million to support them in reaching climate neutrality by 2030. This is thanks to a new EU project aimed at driving down emissions in urban areas.  
'Climate and sustainability will be the new computer science.' That's according to Silicon Valley venture capitalist John Doerr who is giving $1.1 billion USD to Stanford University, California to establish a new school focused on climate change covering planetary science, energy, technology, and food and water security.  
Energy 
Fossil fuels will peak by 2030, according to new forecasting from McKinsey which also predicts that renewables will reach 80% – 90% of total power generation by 2050. In the near term, 50% of power is expected to come from renewable sources by 2030. While welcome evidence of a trend in the right direction, we must continue to advocate for an even swifter transition to renewable sources to stay on a 1.5ºC pathway. 
In California, this future is a step closer. The state's Independent System Operator (ISO) set another new record on Saturday of just below 100% renewable power generation on the grid. It's not just green frontrunner California that's generating record renewable power either. The first quarter of 2022 saw the US's largest oil producing state, Texas, getting 34% of its electricity from wind and solar power, outperforming the state's fleet of gas turbines.  
Germany and India signed a series of bilateral agreements focused on sustainable development this week, a boost for global clean energy. The package, worth $10.5 billion USD covers technical assistance for increasing renewable energy, developing green hydrogen and for greenhouse gas emissions reductions. The partnership will also cover safeguarding biodiversity and land use. 
An illuminating new pilot project between British wind turbine company Alpha 311 and Telford and Wrekin Council will see turbines attached to lampposts on a major road in Shropshire, England. The airflow generated by passing cars and wind is expected to generate enough energy to power all the streetlights in a nearby town.  
Meanwhile, to cut both energy use and greenhouse gas emissions, multinational consumer goods company Unilever is launching two pilots to trial warmer ice-cream freezer cabinets with a goal of reducing emissions by up to 30% per freezer.
Transport   
This week the Biden Administration is beginning a $3.1 billion USD effort to jumpstart domestic production of advanced batteries, which it deems essential to driving up electric vehicle adoption rates.  
Securing domestic supply chains for electric vehicles is certainly timely as Volkswagen, the world's second-largest electric vehicle manufacturer, announced that it is sold out of electric cars in both Europe and US for this year due to supply chain bottlenecks.  
Meanwhile, a recent survey from Finland highlights an interesting trend. Euractiv reports that 47% of Finns would be ready to cut down on commuting and travelling by car if fuel prices continue to rise, with one in three saying they would switch to public transport.
Land and Nature
HSBC Global Private Banking is offering its first global biodiversity strategy for professional investors in Hong Kong. The portfolio will focus on quality, mid-sized firms across eight biodiversity-related themes: biomaterials, water solutions, sustainable food systems, innovative urbanisation, sharing, repair and eco-design, distribution systems, performance materials, and waste and recycling. 
Meanwhile, for the first-time corals will be grown on offshore wind turbine foundations in an effort to restore degraded coral reefs. Scientists at the Penghu Marine Biology Research Centre in Taiwan have developed a coral transfer technique with Orsted, the world's largest developer of offshore wind farms.  
Community-led groups across US cities are teaming up to map urban heat islands within their boundaries using sensor technology. These areas can be up to 20 degrees hotter than nearby neighbourhoods. Cities chosen to take part include Boulder, Colorado; Columbus, Ohio; and Knoxville, Tennessee. Cities can then use the data to develop heat action plans.  
With more than 98% of the Southwest United States in drought this week, water scarcity is becoming a real threat to the region. The Ajo Centre, an Indigenous-led non-profit based in Arizona, is working to bring back Native crops that are adapted to hot, dry conditions using traditional farming methods. The organization is growing drought-tolerant varieties of squash, beans and corn and is focused both on building a more-climate resilient food system and reviving Indigenous farming knowledge.   
Built Environment and Heavy Industry
On Thursday, Breakthrough Energy Ventures, Bill Gates' climate finance firm, and DCVC, a Silicon Valley venture capital firm, announced they led a $55 million funding round in Brimstone Energy, a start-up aiming to commercialize carbon-negative cement. Cement production is currently responsible for about 8% of global carbon emissions. 
The steel industry reached a new milestone this week when Canadian steelmaker ArcelorMittal successfully tested the use of green hydrogen to reduce iron ore. This marks the first test of its kind to be done in an industrial setting.  
Washington has become the first US state to mandate electric heat pumps for new buildings. Starting in 2023, the mandate will cover new commercial buildings, and large multifamily apartments. The Washington plan follows laws in dozens of prominent US cities on the East and West coasts that have banned fossil fuels across a wider scope of new buildings as a way to cut emissions. However, twenty states have gone in the other direction, prohibiting cities from restricting oil and gas heat.
Commitments:
9 companies joined SBTi through the science-based target pathway: 
Axis Communications AB – Swedish office technology company 
Chopard Holding SA – Swiss luxury accessories company 
DLG Group – Danish agricultural supply company 
Evonik Industries AG – German chemical company 
Kakao – South Korean Internet company 
momo.com Inc. – Taiwanese automobile component designer 
Opain S.A – Colombian airport 
PerkinElmer – American diagnostics and life science company 
PortAventura World – Spanish theme and leisure park 
20 companies joined the SBTi through the Net Zero Standard commitment pathway: 
CTCI Corporation – Taiwanese engineering services company 
Frasers Logistics and Commercial Asset Management Pte Ltd – Singaporean asset manager 
John Wiley & Son, Inc. – American publishing company 
MBH Corporation Plc – UK-based diversified investment holding company 
Novartis AG – Swiss pharmaceutical company 
Point B – American consulting firm 
Reka Cables Ltd. – Finnish cable manufacturer 
Royal Mail Group – UK-based postal service and courier 
Royal Swinkels Family Brewers – Dutch brewer 
SSOE Group – American architecture company  
SunRice – Australian food exporter 
Superdry plc – UK-based clothing company 
TAZO – Dutch food and beverage company 
The Nature Network / MB-Holding – German tea and phytopharmaceutical company 
US Apparel & Textiles – Pakistani denim company 
Version 1 – Irish management consulting firm 
Wavestone – French consulting firm 
WHEB Asset Management LLP – UK-based investment firm 
Worthington Industries Sustainable Energy Solutions – American metals manufacturing company 
Zenergi Group Limited – UK-based energy customer service company 
19 companies added to SBTi approved this week:  
Aceros AZA S.A. – Chilean iron and steel mill 
The Carey Group Ltd – UK-based construction and resource management group 
Companhia Brasileira de Alumínio – Brazilian aluminum company 
Vidrala – Spanish consumer packaging company 
Elopak ASA – Norwegian consumer packaging company 
Tietoevry – Finnish IT service company 
Coor Service Management – Swedish facility management company 
Beck & Jørgensen A/S – Danish paint company 
Plasser UK LLP – UK-based industrial machinery company 
Bluebird.inc – South Korean mobile computer manufacturer 
ScandBook Holding AB – Swedish book printer 
J McCann & Co Limited – UK-based infrastructure construction company 
Opus Trust Marketing Ltd – UK-based marketing firm 
Proxima – UK-based supply chain consultancy 
Heiwa Real Estate Co., Ltd. – Japanese real estate and construction company 
Mantis World Ltd – UK-based clothing wholesaler 
SwissChem AG – Swiss construction chemicals company 
Carmo A/S – Danish plastic components manufacturer 
Chuko Electric Co., Ltd. – Japanese switchgear manufacturer 
Total number of SBTi companies : 2,980 (1,606 committed, 1,374 approved) 
Webinars & Events:  
CDP & Sustainable Sourcing: 11 May 
Moral Money Summit Europe: 18 – 19 May (use code: COALITION for 20% off) 
NCS Alliance Lighthouses – 17 May (11am CEST, 4pm CEST) 
SteelZero: Raising the demand side voice for net zero steel: 31 May 
World Environment Day 2022: 5 June 
World Oceans Day 2022: 8 June 
There is no ocean B. What we must do to restore our blue planet: 13 June 
London Climate Action Week: 25 June – 3 July 
Climate Week NYC: 19 – 25 September (submit a proposal) 
Coalition jobs: 
Various posts at BSR 
Various posts at CDP 
Various posts at Ceres 
Various posts at The Climate Group 
Various posts at WBCSD 
Various posts at SBTi 
Various posts at CLG Europe