Net-zero transition – latest signals of change (08.07.22)
We Mean Business Coalition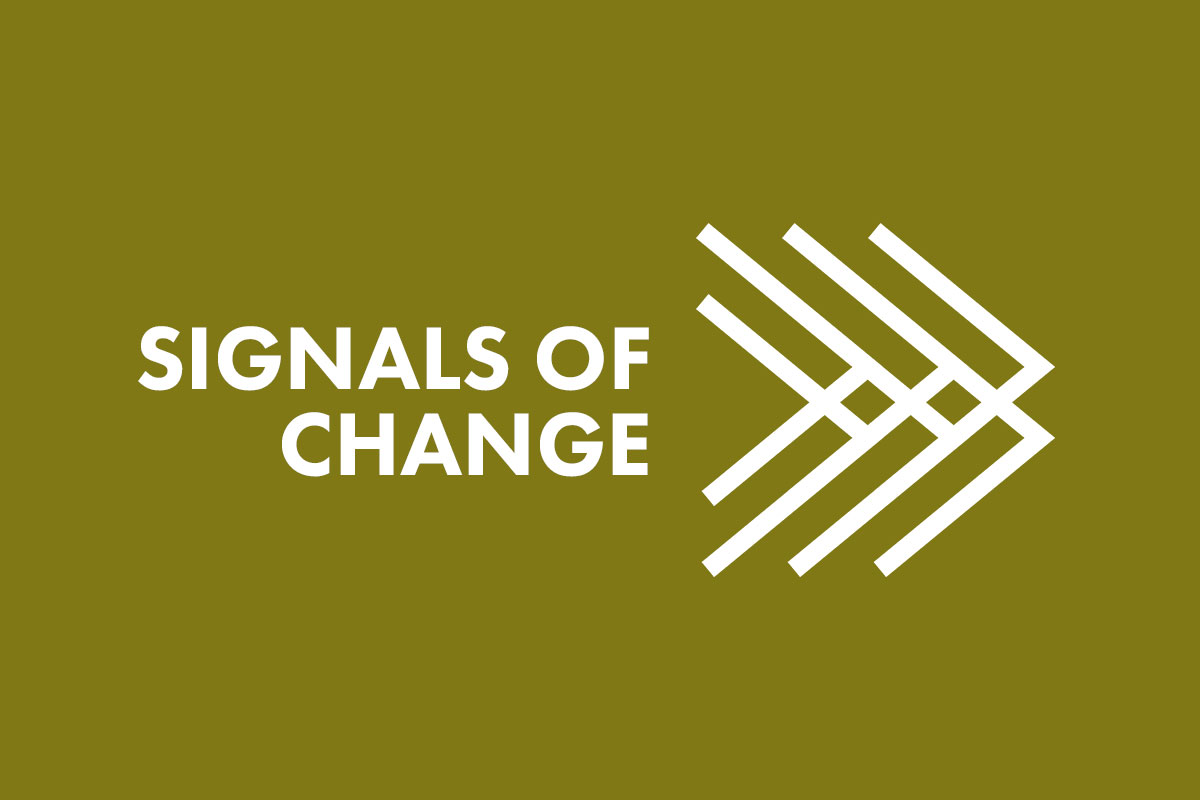 Here are just some of the signals of change from the past week, demonstrating the transition to a resilient and inclusive net-zero economy.

Net-Zero Economy  
Despite last week's Supreme Court ruling which significantly curtailed the US Environmental Protection Agency's (EPA) power to restrict power plant emissions, all hope is not lost as the agency still retains other tools to curb emissions. The EPA has also retained its authority to regulate greenhouse gases under the Clean Air Act, which may provide another avenue for emissions reductions.
On the topic of carbon capture, a nascent $925 million USD carbon-removal effort funded by technology giants including Stripe, Meta, Alphabet and Shopify has written its first cheques to six carbon-removal start-ups, each receiving $2.4 million.
Meanwhile in Europe, there is some good news from the European Central Bank (ECB) which is attempting to green its monetary policy. To achieve this, the ECB is including climate considerations in its corporate bond holdings, in the assets it holds as collateral, and in the way it assesses risk. The move makes it the first major central bank to take these climate-related steps.
In support of the just transition, this week the European Union and development finance institutions have pledged €1.3 billion euros in funding to Nigeria, aimed at cutting oil reliance in the country. The funds for agriculture, climate and digitalization, will help Africa's largest oil producer to pursue low-carbon and climate resilient development, creating green jobs and stimulating economic growth.

Energy
The US Department of Energy is opening up $2.3 billion in funding from last year's bipartisan infrastructure legislation to States and tribes to strengthen their power grids against extreme weather events. Distributed over five years, the funding will likely include measures to strengthen the grid against wildfires, hurricanes and other extreme weather events by building underground transmission lines and investing in microgrids aimed at combatting blackouts.
Staying with power supply, Finnish researchers have installed the world's first fully-operation 'sand battery' which can store green power for months – solving the well-documented intermittency problem of maintaining year-round renewable supplies. Requiring 100 tonnes of builder's sand and a silo, the method offers an interesting alternative to lithium-based battery storage.
As the EU pulls further away from Russian energy, the bloc is planning to sign deal with Namibia at COP27 to support the country's nascent green hydrogen sector and boost EU imports of the fuel. There's good news too for hydrogen production within the EU from the Netherlands, where oil giant Shell has taken the final investment decision to build Holland Hydrogen 1 – Europe's largest renewable hydrogen plant. Due to start operating in 2025, the plant will produce up to 60,000 tonnes of green hydrogen each day.
As host of the upcoming COP27 conference this November, Egypt is forging ahead with the development of onshore wind power. Built by Saudi energy developer ACWA power, the facility will be the largest in the Middle East, providing 1.1GW of electricity – enough to power over 1 million households.

Transport    
US sales of Ford's electric vehicles accelerated in June by a staggering 77%. Bringing the total all-electric vehicles sold by the company to almost 16,000 in the second quarter of 2022. The company has more than 10,000 orders on its books, so essentially the entire production for 2022 is already sold.
Meanwhile, the number of electric cars sold in the UK has now surpassed half a million, despite supply chain problems and the impacts of the pandemic on production. Presently one-fifth of electric cars on British roads are made by Tesla. UK electric car production is on the rise too, with production in May 2022 twice as big as the previous year.
Sticking with the UK, automaker Tevva has launched the first UK-made hydrogen fuel cell truck which boasts a range of 301 miles (484.4 kilometres) and refuelling times of just 10 minutes. Tevva is committed to delivering 3,000 hydrogen and electric vehicles annually from 2023.
Next to aviation, and to a new alliance launched by the European Commission aimed at preparing the bloc for zero-emissions aircraft. Focused on upgrading aviation infrastructure to meet the needs of electric and hydrogen powered planes, the Alliance for Zero-Emission Aviation will focus on identifying barriers to clean aircraft innovation and will offer recommendations to address them in line with aircraft manufacturers, airlines, airports and fuel producers.
Finally, leading European rail industry groups have signed a Memorandum of Understanding to conduct a study of smart and affordable high-speed services in the European Union. The study aims to demonstrate the sustainability benefits of connecting major European capitals by high-speed rail networks.

Land and Nature
A new report from the UN Climate Change High-Level Climate Champions and leading climate NGOs has found that company net-zero commitments must include more anti-deforestation policies. According to the research, acting to protect and restore forests could result in emissions cuts of up to 18%.
Encouragingly, thirty-six countries worldwide now have more trees than they did in the year 2000. Countries including Bangladesh, China, Denmark, Ireland and Uruguay have all seen a net gain in tree coverage according to new data from researchers at the University of Maryland and the World Resources Institute.
Meanwhile, the Society for the Protection of Underground Networks (SUPN) has started a research project to determine the role of underground fungal networks in tackling climate change. Scientists have already discovered that a variant known as ectomycorrhizal fungi found on subsurface tree roots can help trees and forests to absorb CO2 more quickly. .
New research from the UK's Wildfowl and Wetland Trust (WWT) has found that the creation of urban wetlands in deprived areas can help build a sense of community, cool cities, reduce flooding and tackle air pollution. The WWT is working closely with the Mental Health Foundation and the UK's National Health Service to prescribe time in wetlands in London for people with limited resources who are experiencing poor mental health.

Built Environment and Heavy Industry  
ConcreteZero was launched by Climate Group this week to kickstart development of greener concrete as an alliance of construction and property giants pledge to buy only concrete with net-zero carbon emissions by 2050. So far, the group of 17 companies including Laing O'Rourke, Willmott Dixon and Skanska, have formed a coalition pledging that one-third of the concrete they use by 2025 will be a low-emission version, rising to one-half by 2030.
New research has found that thanks to new laws and subsidies aimed at enhancing energy efficiency, growth of the global heat pump market is surging. The sector is now expected to be worth $89.8 billion USD by 2028.
Amid high inflation and a cost-of-living crisis in the UK, households that have made the switch to electric cars and heat pumps are now saving £1,180 more on their annual bills compared to those with gas boilers and petrol or diesel cars. And British think-tank Energy and Climate Intelligence Unit (ECIU) expects these savings to jump further to £1,600 in October. They're calling for more government support to tackle the upfront costs of electrification for households.
Strategic partners at the forefront of hard to abate sectors such a mining, logistics and heavy manufacturing including Mitsubishi Heavy Industries, Honeywell and Rio Tinto have invested $198 million USD in Electric Hydrogen (EH2), a decarbonization company working to make cost competitive fossil-free hydrogen. Also supported by Amazon's Climate Pledge Fund and previously by Bill Gate's Breakthrough Energy Ventures, EH2's goal is to help eliminate more than 30% of global GHG emissions from hard-to-electrify industries.
Finally, a high-powered consortium of steel buyers, hydrogen developers and an EU-funded innovation hub are pledging an expected €2.2bn ($2.3bn) to a new scheme that will see one of Europe's largest electrolyser arrays installed to produce hydrogen-derived direct reduced iron (DRI) for green steel manufacture. Known as GravityHy, the group will build its first DRI plant in Fos sur Mer, in southern France.

Commitments:
16 companies joined the SBTi through the science-based target pathway:  
ADTRAN, Inc.     – American telecommunication equipment manufacturer
Arendals Fossekompani ASA – Norwegian electric utilities company
Brillio – American data analytics company
Classic Fashion Apparel Industry Ltd. Co. – Jordanian fashion apparel company
DFS Furniture PLC – UK-based furniture retail company
DuPont – American chemicals company
Golden Goose S.p.A. – Italian fashion apparel and footwear company
Henan Hengfeng Top Leisure Co.,LTD – Chinese outdoor recreation equipment manufacturer
Meyers A/S – Danish food and beverage processing company
MTR Corporation Limited – Hong Kong-based public transport operator
OCP Group – Moroccan chemicals company
PROSE Technologies (Suzhou) Co.Ltd – Chinese telecommunication services company
Pure Storage, Inc. – American data storage hardware company
Taiwan Cooperative Financial Holding Company, Ltd. – Taiwanese financial services company
TUI Group – German travel and tourism company
Uhlmann Group Holding GmbH & Co. KG – German pharmaceutical packaging company
22 companies joined the SBTi through the Net Zero Standard commitment pathway:  
Acerinox,S.A. – Spanish steel manufacturing conglomerate
Cancer Research Horizons Limited – UK-based biotechnology company
ekaterra BV – Dutch tea producing corporation
Elecon Engineering Co. Ltd – Indian industrial equipment manufacturer
Foxway Group AB – Swedish IT services company
Fubon Financial Holding Co., Ltd. – Taiwanese financial investment holding company
GRUPO ELECNOR – Spanish construction engineering company
IPS-Integrated Project Services – American construction engineering company
Kallista Energy – French independent renewable power producer
KBR, Inc. – American engineering company
KMEW Co.,Ltd – Japanese exterior building products manufacturer
Kumho Tire Co., Inc. – South Korean tire manufacturer
Logoplaste – Luxembourgian plastic packaging company
LVMH – French luxury consumer goods corporation
Panasonic Holdings Corporation – Japanese electronics conglomerate
PT KAHATEX – Indonesian textile manufacturer
Rinchem Company, Inc. – American chemical management company
ROADIS Transportation Holding, SL – Spanish transportation infrastructure corporation
Tangshan Dongya Heavy-Industry Equipment Co.,Ltd. – Chinese industrial equipment manufacturer
TOMRA Systems ASA – Norwegian recycling technology company
Weener Plastics Group BV – Dutch plastic packaging company
Witzenmann GmbH – German metallic components manufacturer
26 companies added to SBT approved this week:  
Agrial – French agricultural cooperative
Cloetta AB – Swedish confectionary company
Dongguan city O.T. Composite  – Chinese consumer goods company
ComfortDelGro Corporation Limited – Singaporean land transportation company
Alpek S.A.B. de C.V. – Mexican petrochemicals company
NGK SPARK PLUG CO., LTD. – Japanese automotive components company
JAI Overfladebehandling A/S – Danish metal treatment company
Koskela Pty Limited – Australian furniture retail company
Fr. Schiettinger KG – Werk Brand – German shipping packaging company
Takachiho Shirasu Corp. – Japanese building material manufacturer
CBCL Limited – Canadian engineering and environmental consulting firm
Asuene Inc. – Japanese software company
Vitamin Well AB – Swedish beverage retailer
Yamaichi Metal Co.,Ltd. – Japanese metal manufacturer
OSAKA KOTETSU Co.,Ltd – Japanese recycled metal company
Grupo Forma 5 – Spanish furniture retail company
INDURA A/S – Danish steel components company
EGISS A/S – Danish IT hardware company
Eland Cables Limited – UK-based electrical equipment manufacturer
Sycomp A Technology Company, Inc. – American IT services company
Chemisches Laboratorium Dr. Kurt Richter GmbH – German personal care products manufacturer
Premier Lotteries Ireland DAC – Irish national lottery operator
Arvid Nordquist HAB – Swedish food processing company
Cardo Systems Ltd. – Israeli powersports communication system company
Fundição Moreno Ltda – Brazilian metal components manufacturer
Odata Brasil S.A. – Brazilian data center provider
 1 company added to RE100 this week: 
LG Innotek – South Korean electronic component manufacturing company
Total companies committed to SBTi: 3,336 (1,806 committed, 1,530 approved) 
Total companies committed to RE100: 374 

Webinars & Events:   
Moral Money Summit Asia: 7-8 September
Climate Week NYC: 19 – 25 September (submit a proposal)
WBCSD Council Meeting Tokyo 2022: 25-28 October
Moral Money Summit Americas: 26-27 October
COP27: 7-18 November
COP15: 5 –17 December
Coalition jobs:
Media Relations Manager at We Mean Business Coalition
Finance Communications Manager at SBTi
Various posts at BSR
Various posts at CDP
Various posts at Ceres
Various posts at The Climate Group
Various posts at WBCSD
Various posts at SBTi
Various posts at CLG Europe
Read last week's Signals of Change: Net-zero transition – latest signals of change (01.07.22)